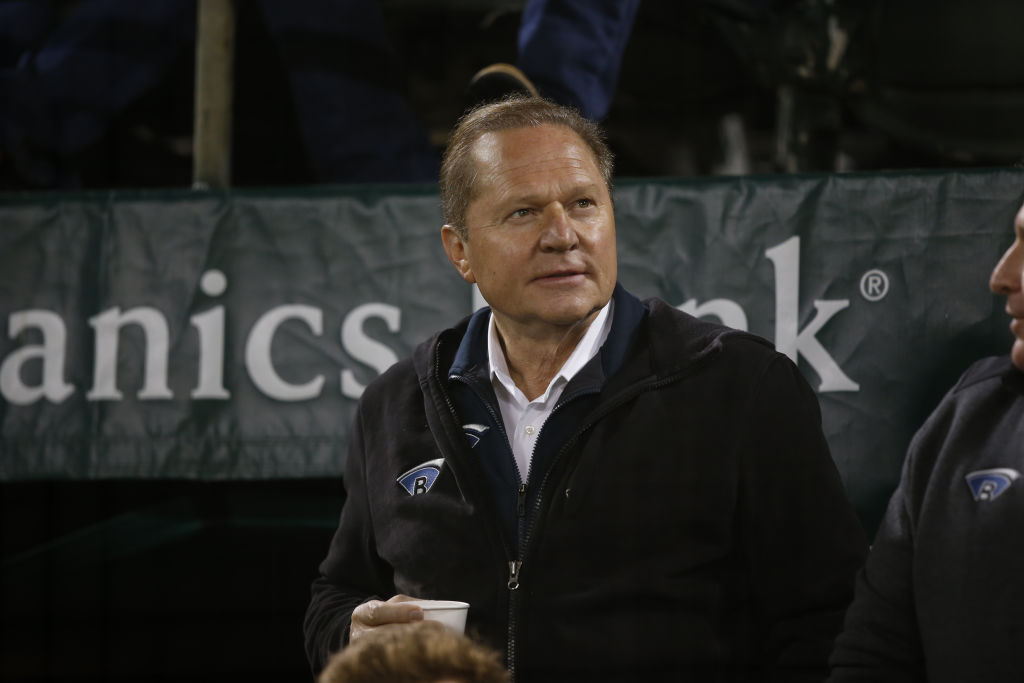 How Super Agent Scott Boras Shaped Major League Baseball's Offseason
Scott Boras got three of his clients massive new contracts. But how did the agent shape Major League Baseball's offseason?
While spring might seem like a pipe dream at this point, Major League Baseball business hasn't slowed down. Over the past couple of weeks, the league's biggest free agents have started signing deals. First, Stephen Strasburg re-upped with the Nationals; then, Gerrit Cole joined the Yankees, and Anthony Rendon headed west to team up with Mike Trout and the Los Angeles Angels. One man, however, was behind all of those deals: Scott Boras.
While the players obviously get top billing, Boras is the one who makes things happen. In fact, he's used his negotiations to shape the current offseason.
Scott Boras' ascension to baseball's super agent
While Scott Boras now negotiates multi-million dollar contracts, his career actually began in much more humble circumstances. The son of a dairy farmer, Boras walked onto the baseball team at the University of the Pacific; he posted solid numbers and spent four years as a minor league ballplayer. Eventually, however, he hung up his spikes.
After retiring, Boras returned to school and earned a Juris Doctor degree. He put that experience to work defending drug companies against class action lawsuits; before long, however, baseball came back into his life. Some of the lawyer's old teammates started asking him for legal advice, and he helped one of them, Bill Caudill, secured a massive new contract. Scott Boras, the baseball agent, was born. "For a time in my life, I represented buildings, companies, pieces of paper," he explained. "Now I represent people close to my heart: ballplayers."
Since then, Boras' stock has only climbed. He's developed a reputation as a steely negotiator, unafraid of fighting for his clients. Whenever a star player signs a massive contract, it's a good bet that one specific agent was pulling the strings.
The Tale of two pitchers, Stephen Strasburg and Gerrit Cole
Entering the offseason, Stephen Strasburg and Gerrit Cole were the best two free agents on the open market. Both men, however, were represented by Scott Boras, which allowed the agent to kill two birds with one stone. "I knew I had to get Strasburg done first so I could create and appraise the value of Cole," he told Bob Nightengale of USA Today. "I had a couple of those teams that were in on Strasburg that would be in on Cole once Strasburg signed. I think that plan worked well."
Strasburg agreed to a seven-year, $245 million deal; Boras then told executives that Cole was even more valuable. "It created the logic of why a player is worth the years he's worth,'' the agent explained. "When you can talk about the acknowledged metrics we use, a younger player is going to get more than an older player. The higher the WAR, the (velocity) ratings, the innings, those are all things that are looked at in contract terms, so it's hard not to say that Cole would get more years than a player two years older than him."
How Scott Boras closed the Anthony Rendon deal
With both pitchers out of the way, third baseman Anthony Rendon needed a new contract. While the Los Angeles Angels missed out on Gerrit Cole, they weren't going to fail twice.
"I got to the point where I was able to give Anthony an appraisal of what's going on,'' Boras said, "and he gave me teams to center on. So I called the teams and said, 'If you want to move on this, today is the day.' They said they did. And they put the offers in place. I had four to five seven-year offers for Rendon.'' Before long, the deal was done.
If you're a general manager locked in negotiations or a fan who's about to lose his or her favorite player to free agency, it's easy to vilify Scott Boras. At the end of the day, though, no one shapes the MLB landscape like he does.