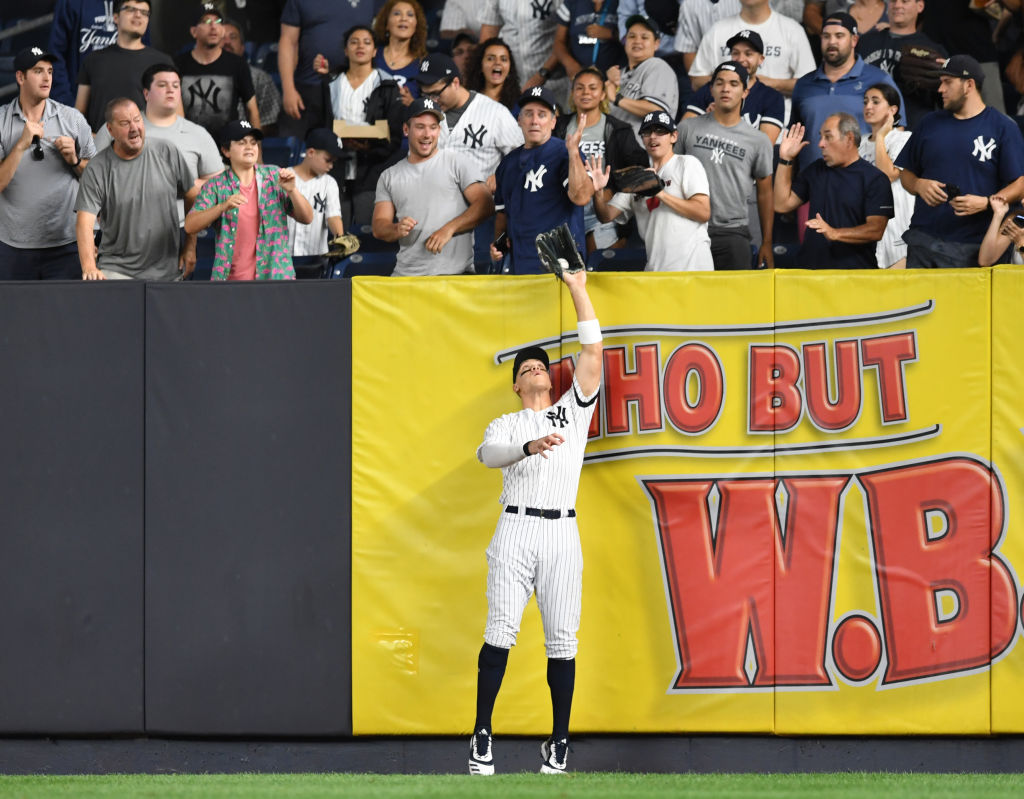 How Tall is New York Yankees Slugger Aaron Judge?
Aaron Judge is not only one of the tallest active players in the major leagues, he's also one of the tallest in history. How tall is he?
In Friday night's game against the Colorado Rockies, Aaron Judge was struck out on a low strike that the replay showed was clearly below his knees. On his next trip to the plate, Judge raised his socks up to his knees, giving a subtle reminder to the home plate umpire that his strike zone isn't as low as the average batter's.
The MLB currently defines the strike zone as "the area over home plate from the midpoint between a batter's shoulders and the top of the uniform pants — when the batter is in his stance and prepared to swing at a pitched ball — and a point just below the kneecap." This zone varies from batter to batter. For the 6'7" Aaron Judge, it covers a whole lot of space.
Judge's height is somewhat common among pitchers
Aaron Judge isn't even the tallest player on his own team. At 6 feet, 8 inches tall, New York Yankees relief pitcher Dellin Betances is the tallest player on the team.
Pitchers this tall are not uncommon in the major leagues. Miami's Tayron Guerrero and Texas's Chris Martin are both also listed at 6'8", and around a dozen active pitchers are listed at 6'7" including St. Louis Cardinals veteran Adam Wainwright. Many more are listed in the 6'4" to 6'6" range.
Jon Rauch, the tallest player in MLB history, was a relief pitcher that stood at 6'11". Hall-of-Famer Randy "The Big Unit" Johnson was 6'10".
There are long-lasting beliefs in place in baseball circles that taller pitchers throw harder and are more durable than their shorter counterparts. While there isn't much evidence to back this up, MLB scouts still tend to gravitate towards taller pitchers, which explains why so many of them are on rosters around the league.
But his height is very rare among position players
Aaron Judge is the tallest active position player in the major leagues. Only a handful of players come close at 6'6" including Yankees teammate Giancarlo Stanton, Miami's Garrett Cooper, and St. Louis's Jose Martinez.
According to ESPN Stats and Info, no position player in MLB history has ever been both taller and heavier than Aaron Judge at 6'7" and 282 pounds. To put Judge's height and weight into perspective, NBA super prospect Zion Williamson is listed at 6'7", 285 pounds; just three pounds heavier than Judge.
Former Detroit Tigers first baseman Tony Clark is the only position player in league history listed at 6'8". Judge's 6'7" frame is in rare historical company among batters with Frank Howard, Richie Sexson, and Walt Bond joining him at the same listed height during their playing careers.
Judge's height and weight produce plenty of power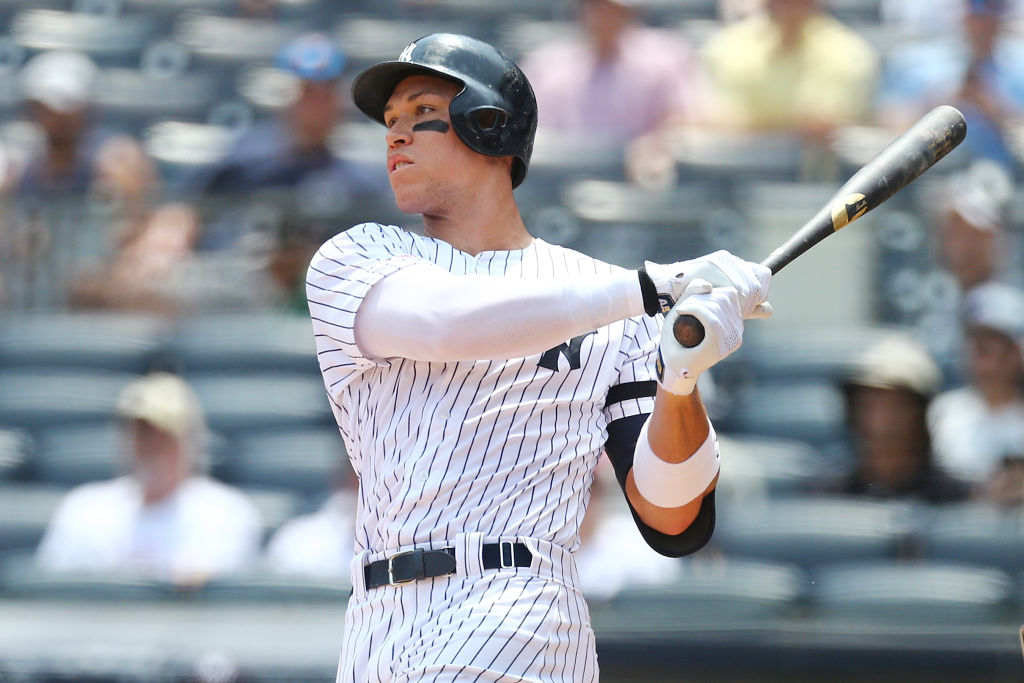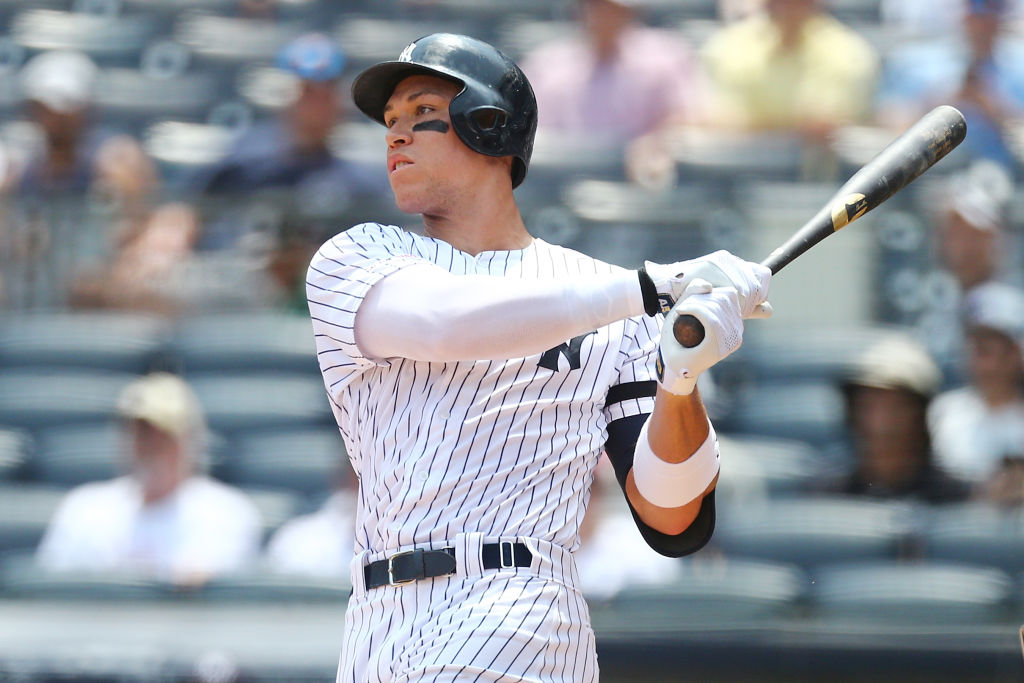 Through the first 335 games of his career, Aaron Judge has clobbered 94 home runs. In 2017, he hit 52 home runs with 114 RBI and won both AL Rookie of the Year and the Home Run Derby that season.
Judge's massive strike zone is part of the reason the 27-year-old has struck out 454 times in his first 1,184 major league at bats. But while opposing pitchers may have a big strike zone to work with, they don't have much room for error inside of it against one of the league's most dangerous power hitters.