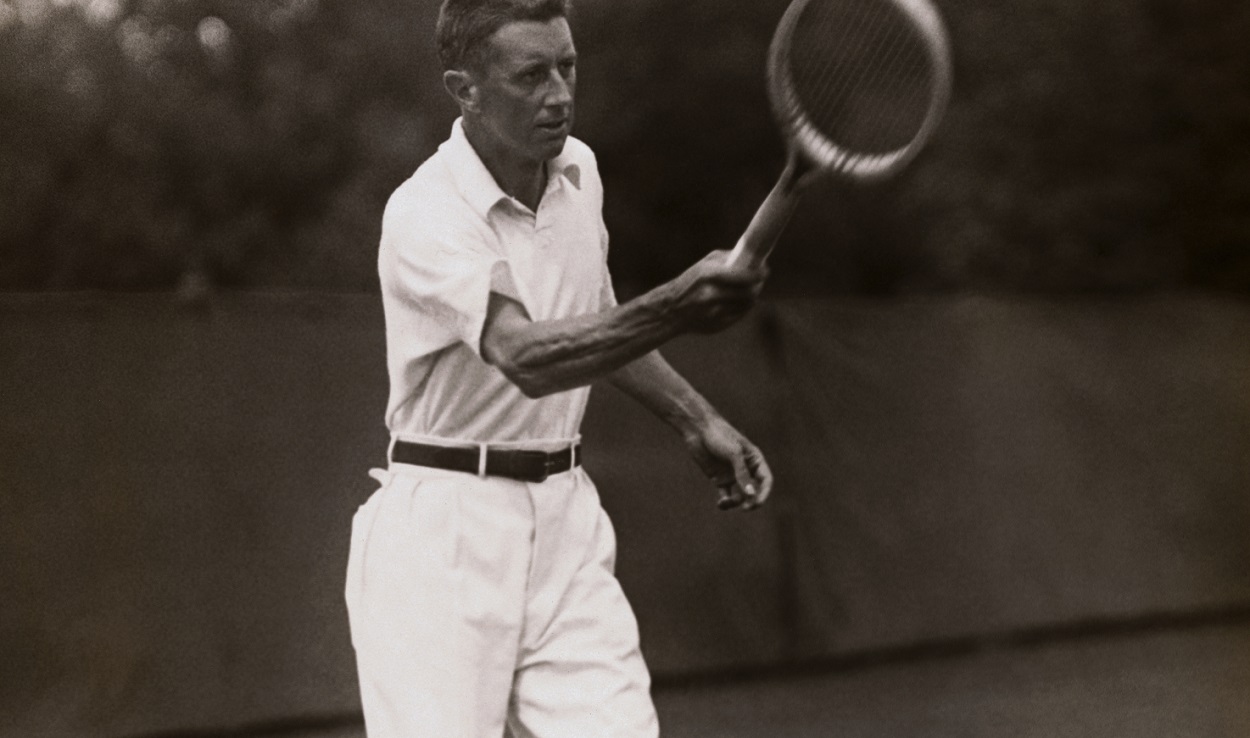 The Incredible Story of R. Norris Williams, Who Lost His Father and Nearly His Own Legs in the Titanic Disaster Before Winning Multiple Grand Slam Titles and an Olympic Gold Medal
R. Norris Williams nearly lost his legs as a result of the Titanic disaster but went on to win numerous Grand Slam tennis titles and an Olympic gold medal.
R. Norris Williams (born Richard Norris Williams II) may not be one of the most well-known tennis players of all time and if you've never before heard his story, it's quite remarkable. But if you've ever seen James Cameron's 1997 blockbuster, Titanic, you've actually seen a little piece of his life played out on the big screen.
You see, back on April 15, 1912, Williams and his father, Duane (born Charles Duane Williams), were aboard the RMS Titanic when it famously struck an iceberg before sinking into the Atlantic Ocean. While the younger Williams survived, his father, who was instrumental in the founding of the International Tennis Federation, did not. But that's just the beginning of this incredible tale.
R. Norris Williams freed a trapped passenger on the RMS Titanic, inspiring a scene in the movie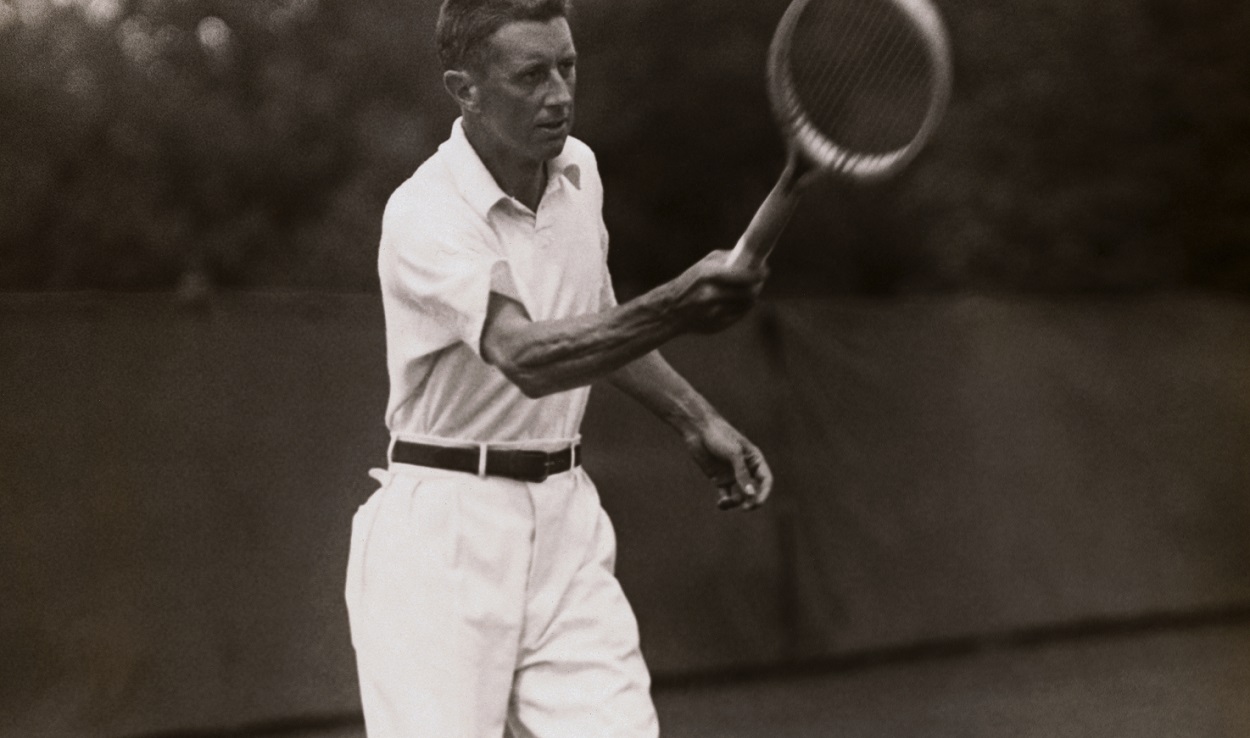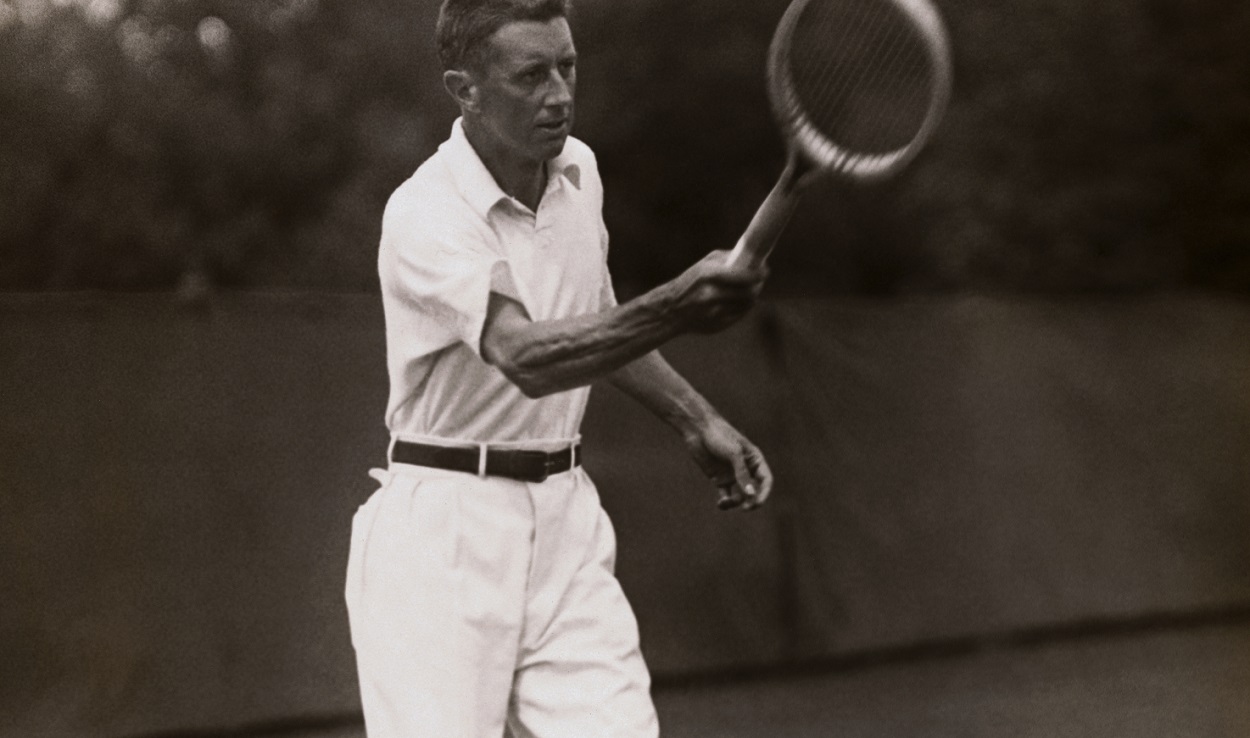 Born in Switzerland to American parents in 1891, R. Norris Williams was 21 years old when he boarded the RMS Titanic as a first-class passenger alongside his father in April 1912. Taught the game of tennis by his father, Williams had won the Swiss Championship the year before and had become one of the best young players in the world.
When the Titanic famously struck an iceberg in the North Atlantic Ocean, buckling her starboard side and opening six of the 16 compartments to the frigid water, the Williamses remained on board as long as they possibly could. R. Norris Williams even freed a trapped passenger at one point, breaking down a door to do so, at which point he was told by a steward that he'd have to pay for damaging White Star Line property.
So if you go back and watch that scene in Titanic where Leo destroys a little property and you hear the steward say, "You'll have to pay for that, you know," now you know where that came from.
He watched his father die and nearly lost his legs due to the Titanic disaster
R. Norris Williams and his father finally jumped into the Atlantic Ocean not long before the Titanic submerged. But while the younger Williams was able to find his way to a lifeboat, Duane Williams did not as he was tragically killed by the first funnel that fell from the ship, a scene his son watched play out from just a few feet away.
R. Norris Williams eventually made his way to Collapsible Boat A, which was partially submerged as it had been overloaded. He spent hours knee-deep in the frigid water of the Atlantic and was one of just 13 survivors from that particular boat, who were all eventually transferred to another boat.
However, Williams had suffered severe frostbite to his legs and when he was finally rescued, the doctors on the RMS Carpathia wanted to amputate them. But Williams refused, saying he was going to "need these legs" as he didn't want his tennis career to end. And that career certainly didn't end that famous night.
R. Norris Williams went on to win numerous Grand Slam titles and an Olympic gold medal
After recovering from the injuries sustained as a result of the Titanic disaster, R. Norris Williams resumed playing tennis and went on to have a phenomenal career.
In August 1912, just over four months after nearly losing his legs, Williams won mixed doubles alongside Mary Browne at the U.S. National Championships, which is now known as a little tournament called the U.S. Open. The following year, he was the runner-up in singles competition, losing to Maurice McLoughlin, whom he then defeated in 1914 to capture his first Grand Slam singles title, which he won again in 1916, the same year he graduated from Harvard.
After returning from World War I, where he awarded numerous honors as a member of the U.S. Army, Williams went on to win three Grand Slam doubles titles, one at Wimbledon and two at the U.S. National Championships, and was also a runner-up on four occasions. He was a member of multiple Davis Cup teams and also won a gold medal in mixed doubles at the 1924 Olympics in Paris.
R. Norris Williams was inducted into the International Tennis Hall of Fame in 1957 and passed away in 1968 at the age of 77.