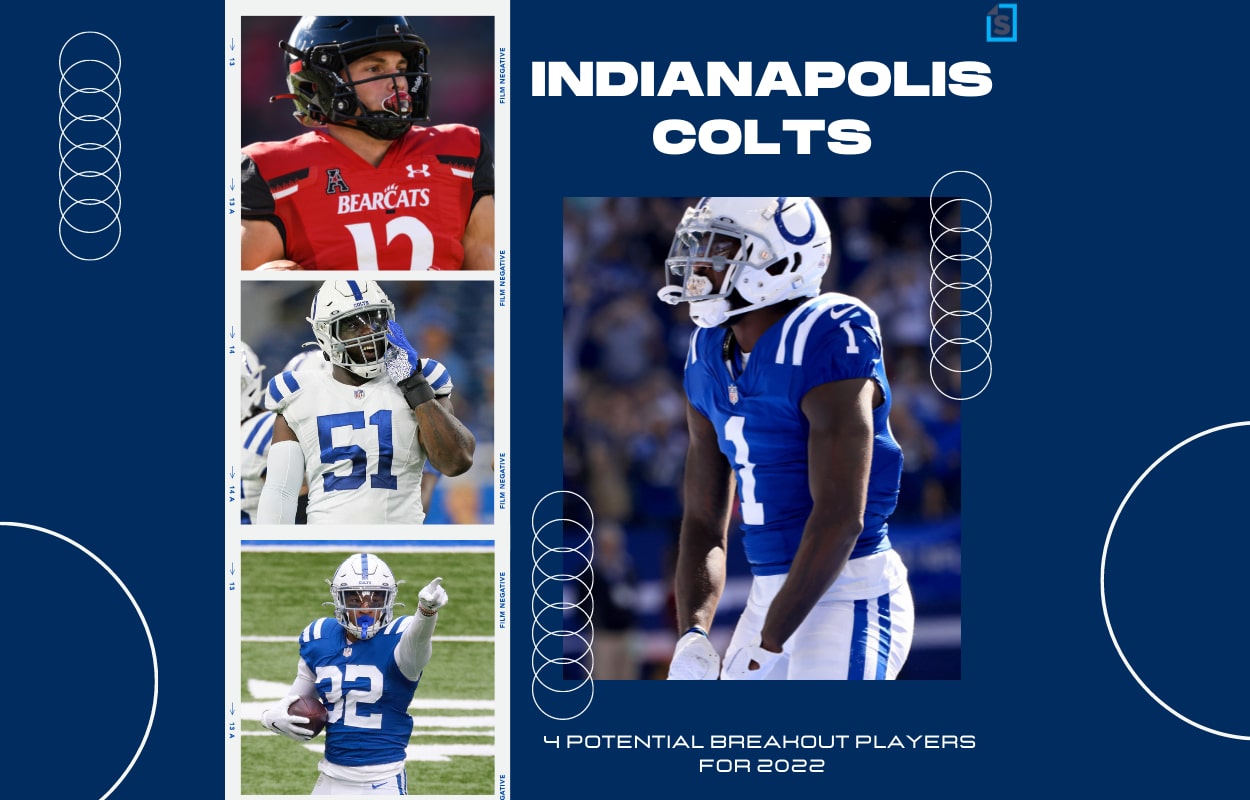 Indianapolis Colts: 4 Potential Breakout Players for 2022
The Indianapolis Colts have had a massive offseason so far, and four big-time players could become breakout stars for Indy during the 2022 regular season.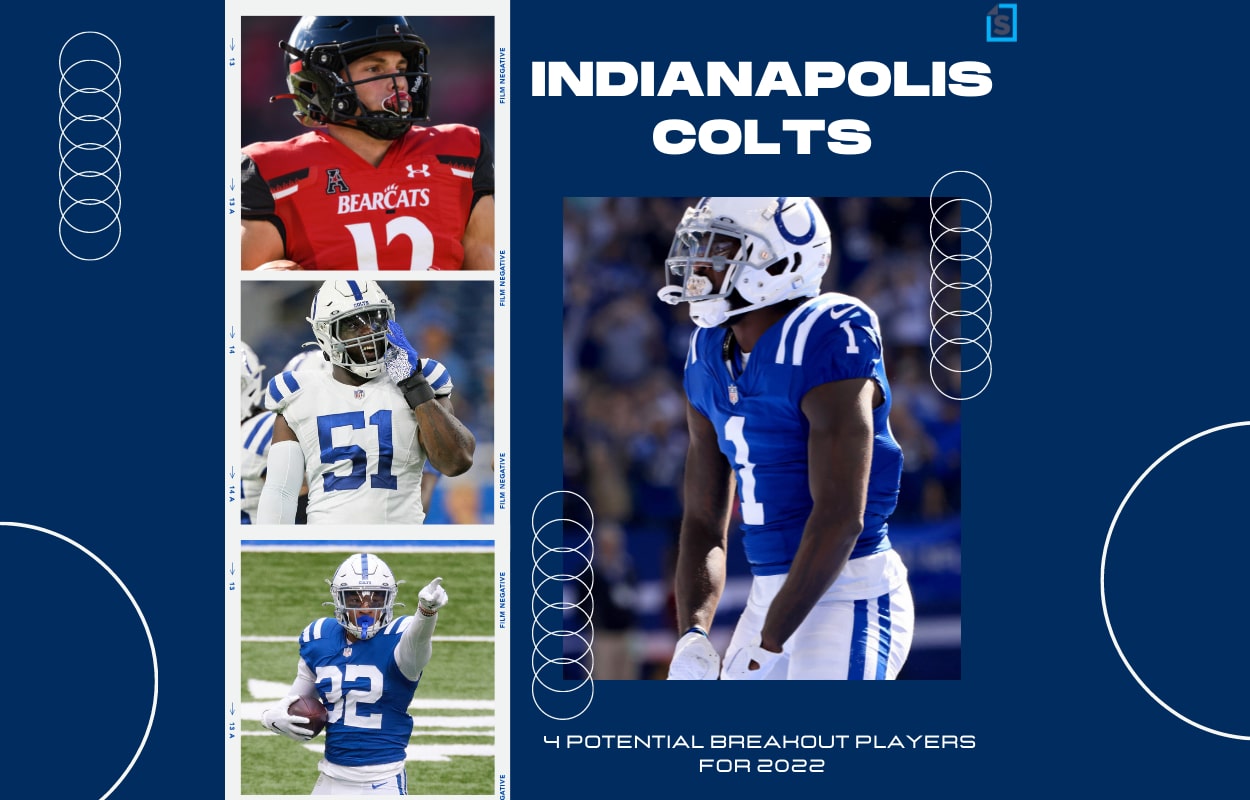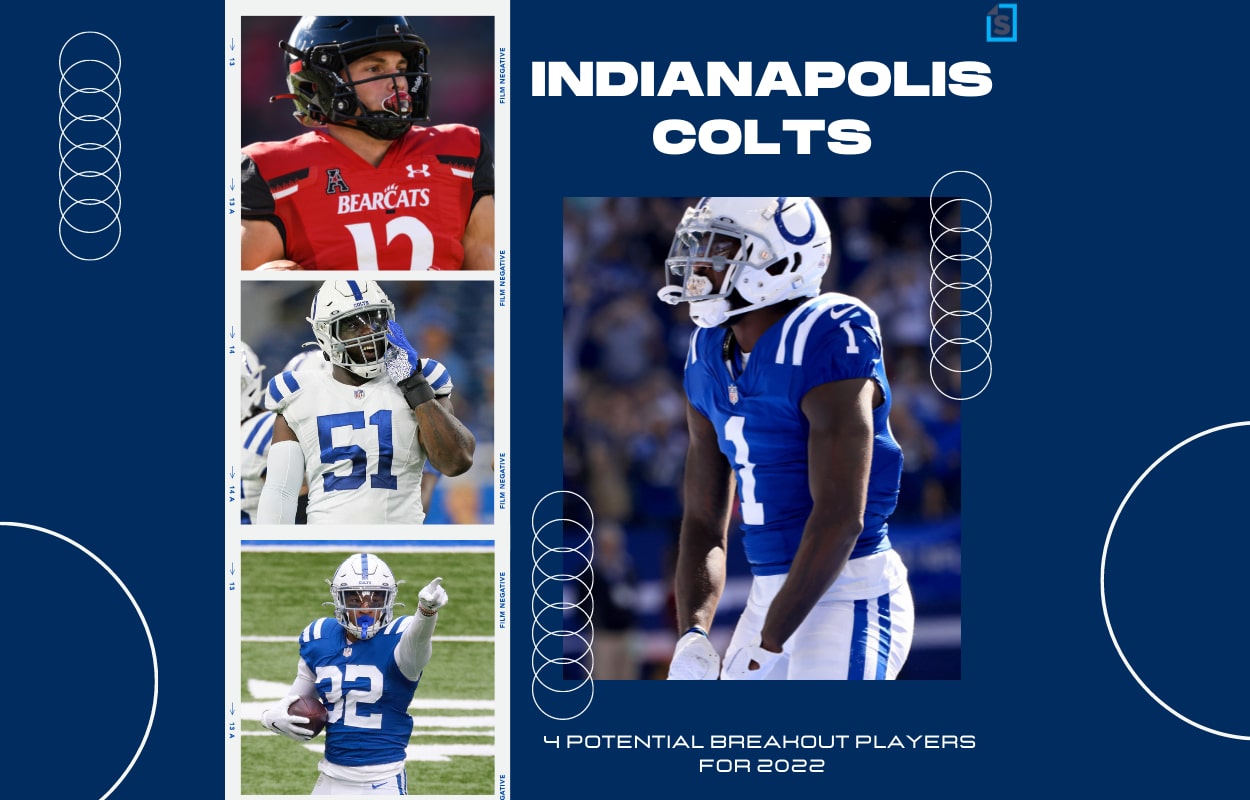 The Indianapolis Colts have had a magnificent offseason. They parted ways with Carson Wentz and traded for Matt Ryan. Indy also acquired defensive stars Yannick Ngakoue and Stephon Gilmore, and the front office put together one of the best NFL's drafts of 2022.
So, considering all the moves the team has made thus far, who are some potential breakout players for its upcoming season?
Here's a look at four guys who can have big years for the Colts.
Alec Pierce, wide receiver
Alec Pierce will only be a rookie for the Colts in 2022 after Indianapolis took him in the second round of this year's draft. However, he enters a great situation with a veteran quarterback in Matt Ryan. He also won't have the pressure of being a WR1, as that title belongs to Michael Pittman Jr.
Pierce will just need to excel when Indy calls his number.
The Cincinnati product had a tremendous career with the Bearcats, and he became one of the team's top stars during his senior season in 2021. Pierce led UC in receiving with 52 catches for 884 yards and eight touchdowns. The dynamic pass-catcher used his big body (6 feet, 3 inches, and 213 pounds) and freak athleticism (4.41 40-yard dash) to dominate various defensive backs during Cincy's run to the College Football Playoff.
Pierce and Pittman have a lot of similarities and could become a nightmare for opposing cornerbacks. The attention that defenses show to Pittman may also open things up for Pierce.
The 22-year-old could easily become one of the NFL's standout offensive rookies in 2022.
Kwity Paye, defensive end
Kwity Paye had a slow start to his NFL career last season after going to the Colts with the No. 21 overall pick in the 2021 NFL Draft. Through the first nine weeks of the season, he had 16 total tackles and no sacks in seven games. He also had just two QB hits.
However, in the last eight games, Paye racked up 16 total tackles, 4.0 sacks, eight QB hits, and one forced fumble.
More experience should help Paye in his second year, but he will also benefit from lining up on the other side of Yannick Ngakoue. The former Pro Bowler with the Jacksonville Jaguars had 10 sacks on the Las Vegas Raiders last season.
Ngakoue and Paye could wreak havoc on offensive lines in 2022.
Parris Campbell, wide receiver
Parris Campbell is entering a crucial season. It's the last year of his rookie contract, and he has yet to produce at a high level.
Injuries have kept Campbell off the field, but he has shown glimpses of explosiveness throughout his career. Just last season, he had a 51-yard touchdown catch from Carson Wentz in which he showcased his speed and playmaking abilities. He also proved his talent in college when he caught 90 passes for 1,063 yards and 12 TDs in 2018 at Ohio State.
If Campbell can stay healthy, he should have a monster season for the Colts. That's especially the case considering he will have a talented quarterback in Matt Ryan.
Julian Blackmon, safety
Julian Blackmon was one of the top defensive rookies in 2020. The Utah product had 42 total tackles, two interceptions, and one forced fumble in 15 games. He proved to be a great tackler and was someone who brought a lot of energy to the defensive side of the ball.
Blackmon continued playing at a high level in 2021, racking up 34 total tackles and one forced fumble through his first six games. He was on pace to record nearly 100 tackles last season. However, he suffered an Achilles injury in October and missed the rest of the year.
It's unclear whether Blackmon will start Week 1 or not, but if he plays like he did pre-injury, he could become one of the top young safeties in the league. Blackmon will also play with 2019 Defensive Player of the Year Stephon Gilmore and 2021 Pro Bowler Kenny Moore II in the defensive backfield. They should help catapult his game to the next level, as he will do the same to theirs.
The Colts have a plethora of big-time stars on defense, and Blackmon could give the unit a significant boost in 2022.
Stats courtesy of Pro Football Reference and Cincinnati Athletics