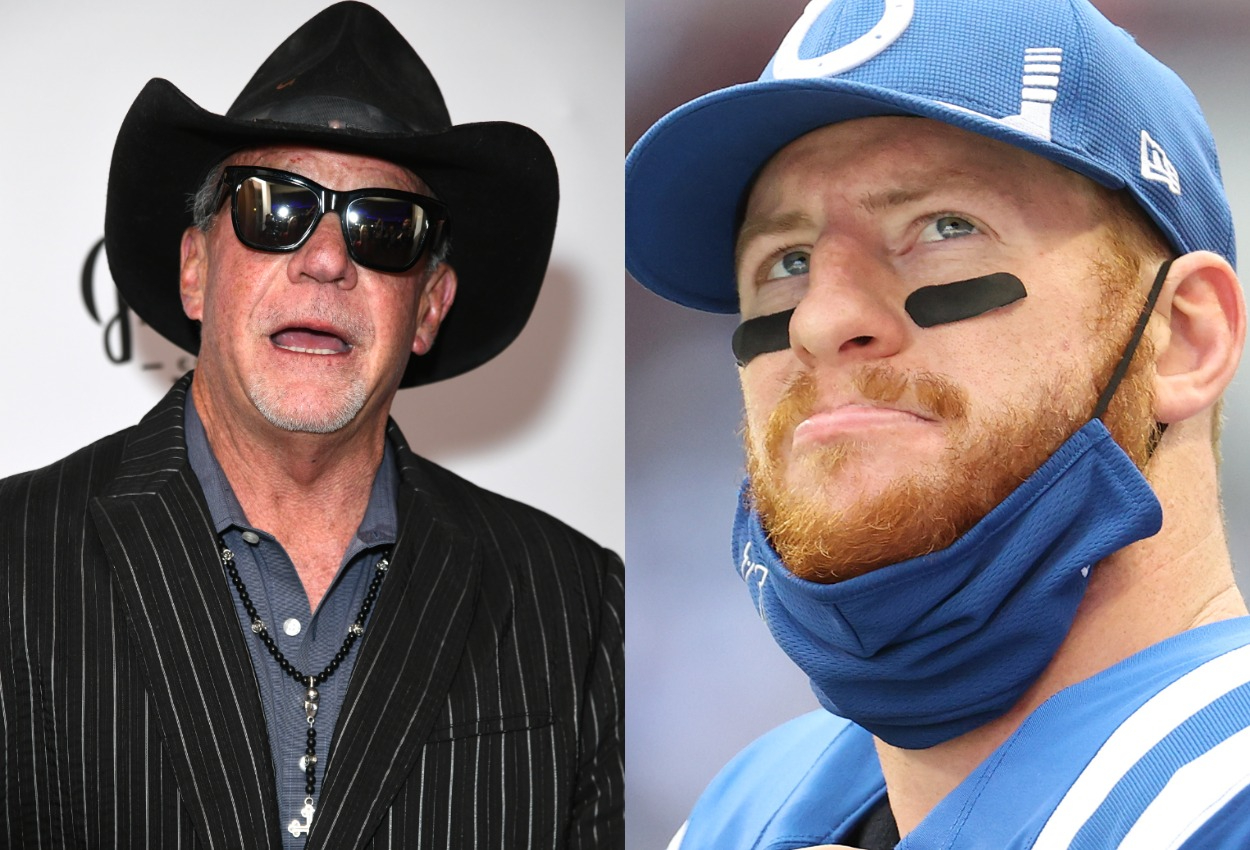 Indianapolis Colts: Jim Irsay Subtly Throws Carson Wentz Under the Bus While Praising Matt Ryan
Indianapolis Colts owner Jim Irsay clearly wasn't a fan of the Carson Wentz era, and he just subtly threw him under the bus while praising new Indy QB Matt Ryan.
In case you didn't already know this, Indianapolis Colts owner Jim Irsay wasn't a fan of the Carson Wentz era. 
From him potentially calling out the quarterback's vaccination status during the season to his cryptic playoff tweet and, of course, the time he subtly blasted the gunslinger in March, Irsay never seemed to like having Wentz as the leader of the Colts.
And in a recent interview, the owner continued throwing his former QB under the bus. It seemed as if he was trying to tread lightly so he didn't just pile on the guy, but it's hard to discuss what new quarterback Matt Ryan brings to Indianapolis without pointing out what Wentz didn't.
Jim Irsay subtly called out Carson Wentz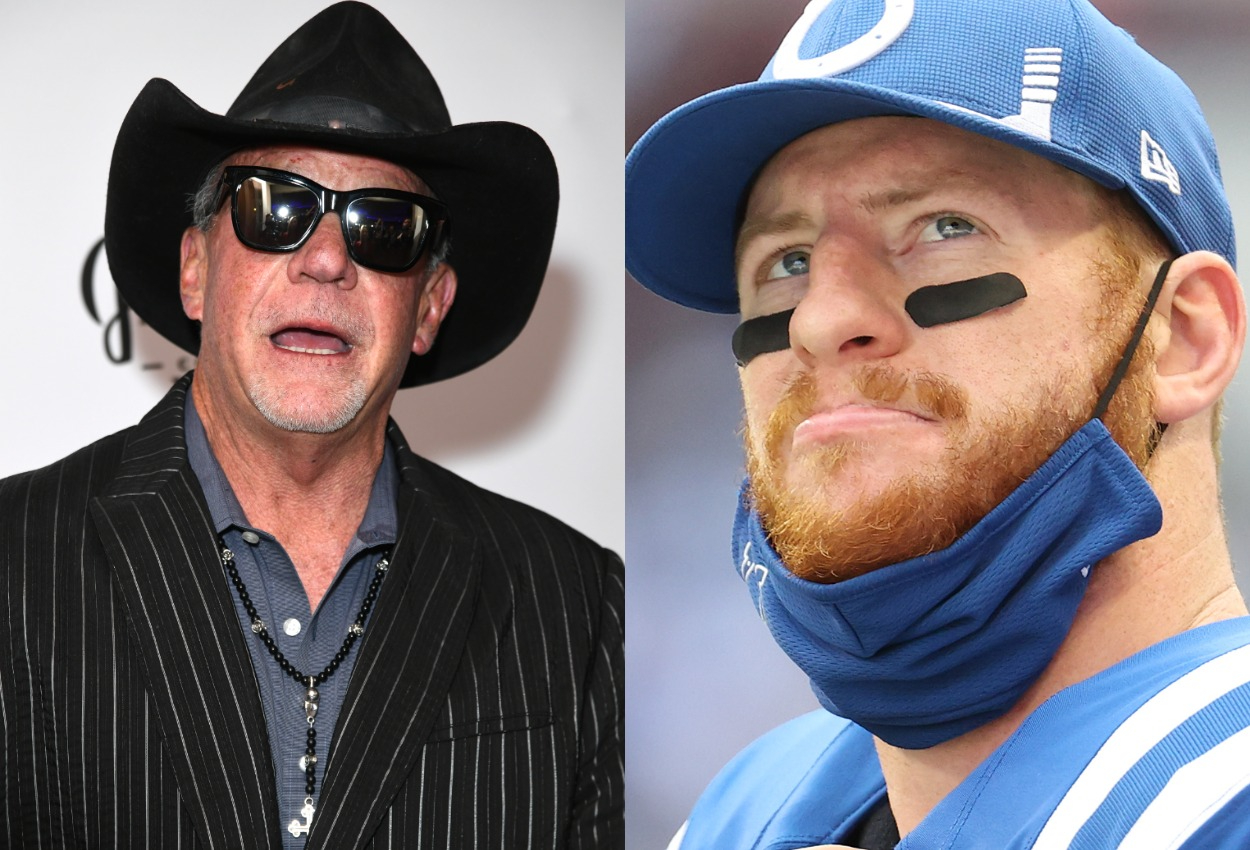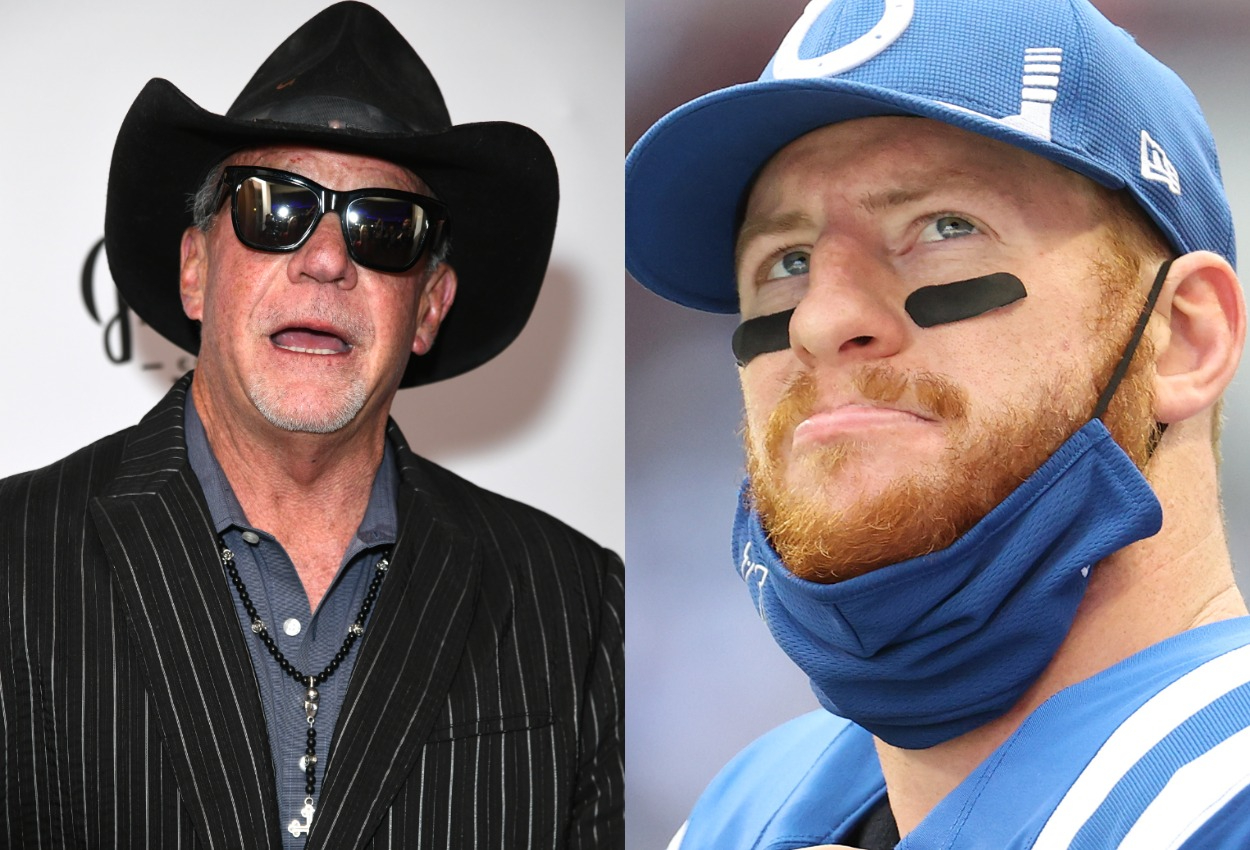 Jim Irsay appeared on the May 2 episode of The Pat McAfee Show, and he gave some fascinating insight into the transition from Carson Wentz to Matt Ryan.
The Colts traded Wentz to the Washington Commanders in March before acquiring Ryan from the Atlanta Falcons just weeks later.
"Bringing in Matt was clearly an essential thing for us because we needed consistency; we needed leadership; we needed those sort of things that we were just missing in the end," Irsay said. 
Oh, so that was his way of saying Wentz didn't bring the consistency and leadership the Colts needed, right? It seems that way.
"Believe me, Carson did his best to bring it; he worked so hard," Irsay added. "He came in just trying to bring everything he could bring. So, I give him credit for that. It wasn't his lack of trying or something that didn't get us there, but it just wasn't the right mix for us or him. And Matt is such a perfect mix here."
It appears Ryan and the Colts are mixing like strawberries and bananas do in smoothies so far. Wentz and Indy, on the other hand, were more like pickle juice and watermelon.
The Colts owner continued praising Matt Ryan
Jim Irsay is clearly glad his team has moved on from Carson Wentz. And he had even more great things to say about Matt Ryan while talking to McAfee.
"I haven't really experienced this since Peyton's days, having a guy like this," Irsay said. "This is a Navy SEAL; this is an astronaut who's going to Mars; this is the right stuff guy. Special. He's the type of guy, if you're landing on an aircraft carrier, you want him being the pilot. I mean special guys. There's not a lot of guys around that can do it. And there's not a lot of guys around who want to do it. … It was just a perfect fit for us."
It seems Ryan has Irsay much more excited about this upcoming season than Wentz did last year. The Colts have a great team around him with Jonathan Taylor, Michael Pittman Jr., and Quenton Nelson on offense, and Darius Leonard, DeForest Buckner, Kenny Moore II, and Stephon Gilmore on defense. Oh, and don't forget about their recent second-round draft pick, Alec Pierce, who can have an immediate impact on Indy this season.
The Colts are loaded heading into the 2022 campaign, and they have officially moved on from the Carson Wentz era. There's likely no one happier about it than Jim Irsay.