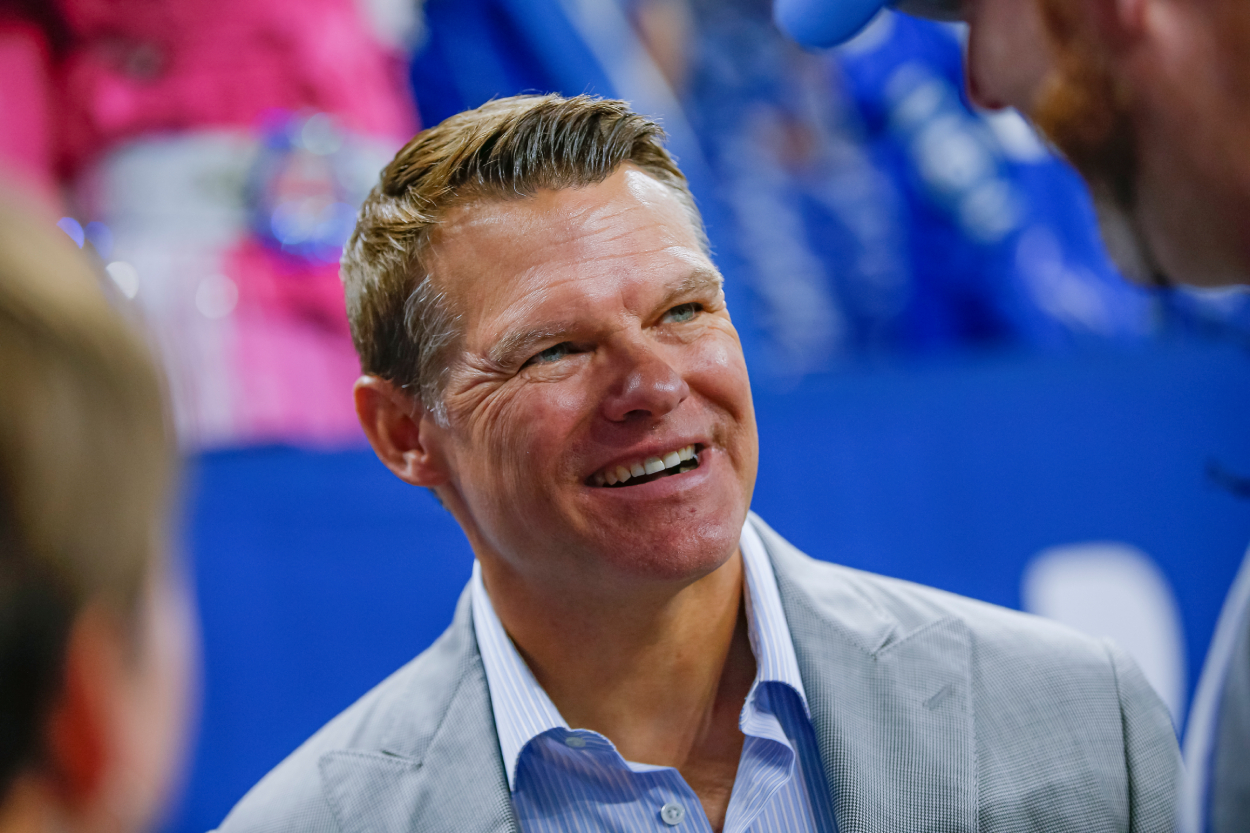 Indianapolis Colts Prove Their Pre-Draft Workout Was Nothing but an Expert-Level Smokescreen
The Indianapolis Colts went on the road and conducted a pre-draft workout a couple of weeks ago. However, it proved to be just an expert-level smokescreen.
The Indianapolis Colts' quarterback room has been a bit of a rollercoaster the last few years following Andrew Luck's retirement. There have been highs and lows, and at times (specifically during the Carson Wentz era), it has made people sick to their stomachs.
The Colts are set at quarterback for the next couple of years after trading for 2016 NFL MVP Matt Ryan in March. But given that Ryan turns 37 this month, Indy needs to start preparing for his eventual replacement. Some wondered whether the team would address the need in the 2022 NFL Draft. And it looked like a possibility after Indianapolis took the short trip to Cincinnati to work out former Bearcats quarterback Desmond Ridder a couple of weeks ago.
However, the workout was nothing but an expert-level smokescreen. It appears the Colts weren't necessarily using it to scout Ridder but to instead look at a couple of his receivers: Alec Pierce and Michael Young Jr.
The Colts' Desmond Ridder workout was nothing but a smokescreen
The Colts drove up to Cincinnati to work out Desmond Ridder and some of his UC receivers on April 15. Given that the team needs a quarterback of the future, all the attention was on its potential interest in Ridder.
In fact, the belief about the Colts possibly selecting a quarterback stayed alive up to the NFL Draft. Some wondered if they would grab Ridder or former Liberty QB Malik Willis.
But Indy instead drafted Alec Pierce, one of the receivers it worked out with Ridder, with its second-round pick (the team's first of the draft). Once everything finished up on April 30, Indianapolis then signed former Bearcats receiver Michael Young Jr. as an undrafted free agent.
According to Joel A. Erickson of the IndyStar, general manager Chris Ballard and Indy's entire offensive staff traveled to Cincinnati. Pierce and Young even talked to the Colts' new wide receivers coach, legendary pass-catcher Reggie Wayne, and he taught Pierce some of Indy's plays.
Ballard then called Pierce the next day.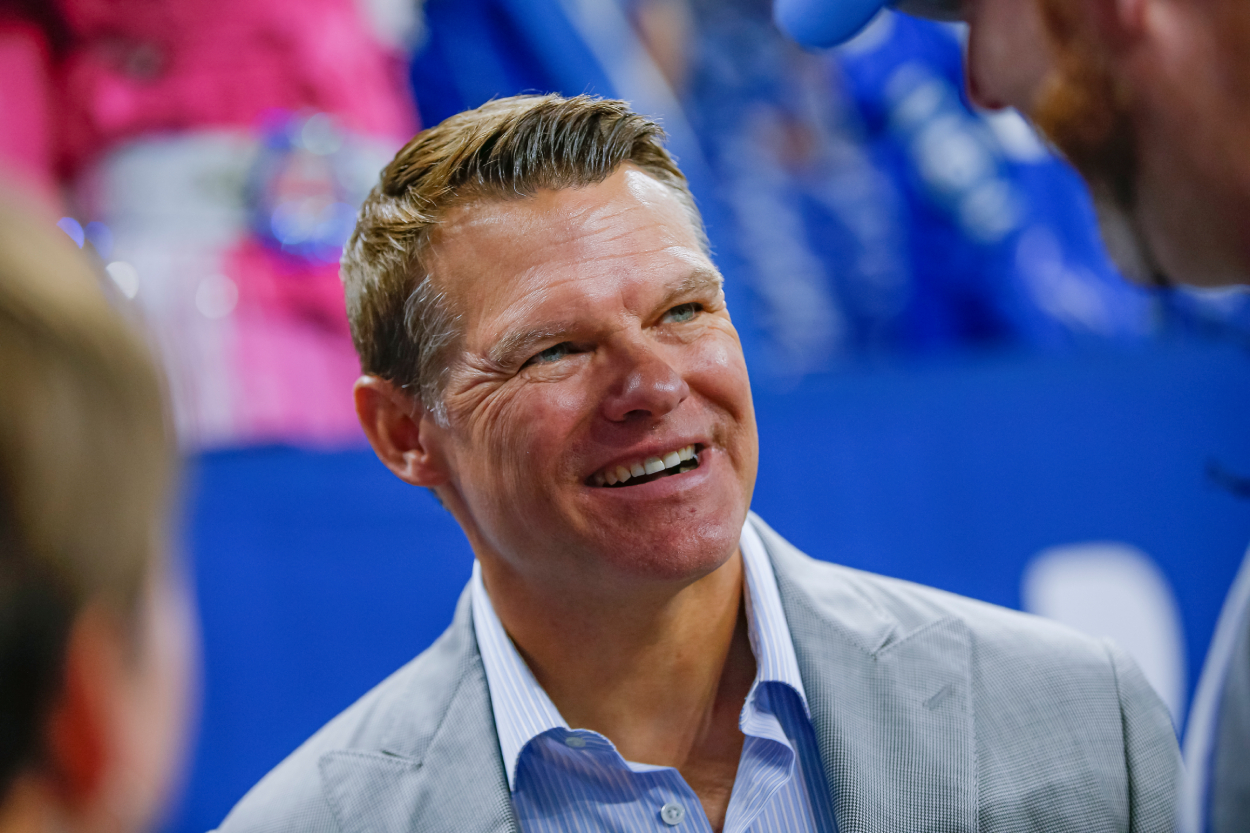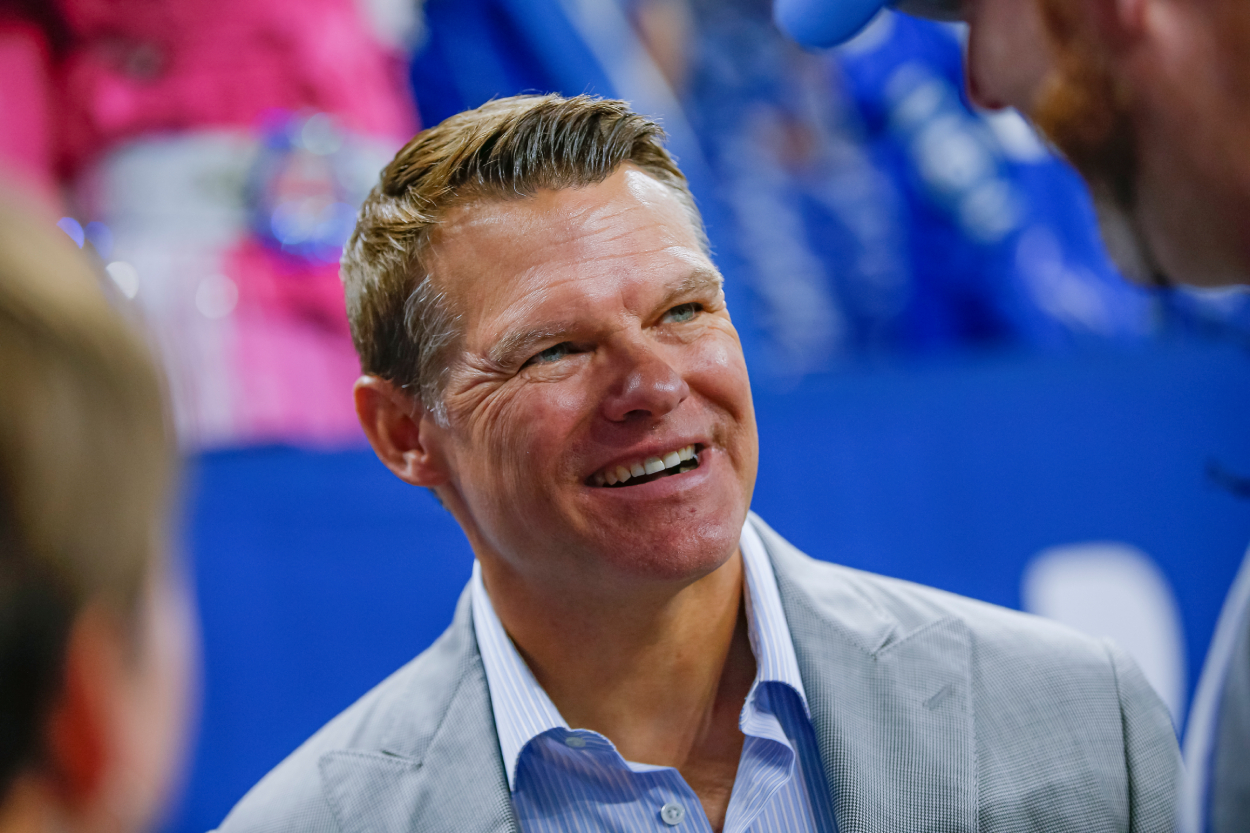 "I got a call from the GM, saying how impressed he was with the workout as a whole, how impressed he was with our whole program," Pierce said, per the IndyStar. "He basically said he understands how we won so many games."
So, were the Colts even interested in Ridder? Or were they just distracting other teams and really using the workout to get Matt Ryan some weapons? It appears the latter may have been their plan all along.
Scouting Alec Pierce and Michael Young Jr.
Matt Ryan is likely thrilled about his new weapons. Pierce is a big guy, who stands at 6 feet, 3 inches, and 213 pounds. However, he's also lightning quick, as he runs a 4.41 40-yard dash. His athleticism helped him have a breakout year for Cincinnati's College Football Playoff team in 2021, catching 52 passes for 884 yards and eight touchdowns.
Michael Young Jr., on the other hand, is a talented athlete but lacks size. He's 5 feet, 10 inches, and he weighs 195 pounds. Young played for Notre Dame to start his career but transferred to Cincinnati in 2020. He had 28 catches for 353 yards and two touchdowns in 2021.
Did the Colts get a quarterback for their future? No, but they helped their current team that now has a chance to make some noise in 2022.
Stats courtesy of Cincinnati Athletics