Injured Packers LB Za'Darius Smith Just Racked up a Huge Win Off the Field
Until he got injured, Green Bay Packers linebacker Za'Darius Smith had been a force on the football field. Now in his third season with the Packers, Smith made the Pro Bowl his first two seasons in Green Bay. This year, he's been sidelined with a bad back that has limited him to one game. Despite being on the sidelines, Smith recently picked up a huge victory off the field.
Za'Darius Smith has been a force with the Green Bay Packers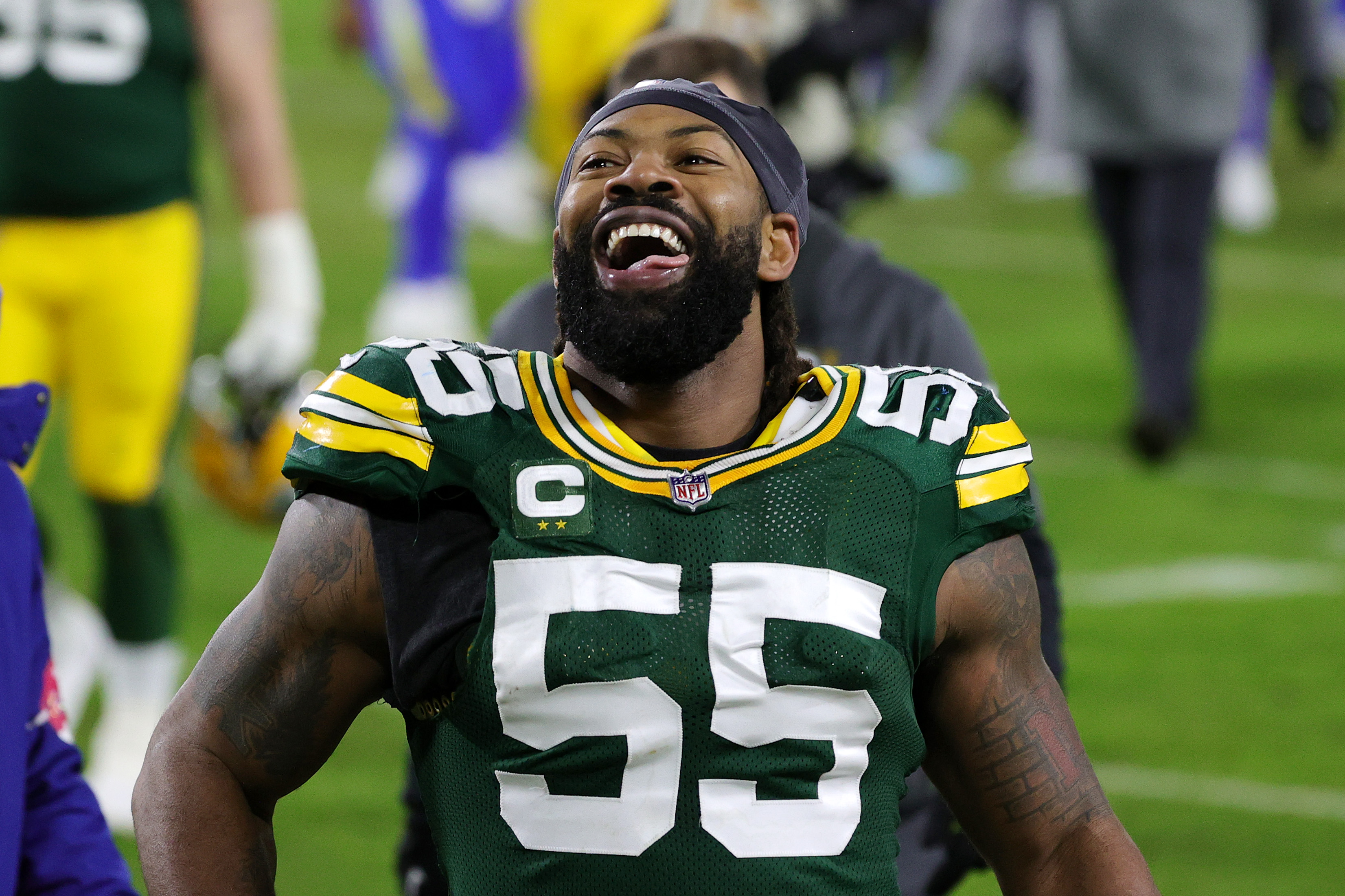 The Baltimore Ravens selected Smith out of Kentucky in the fourth round of the 2015 NFL Draft. He spent four seasons in Baltimore, having his best year in 2018 when he collected 8.5 sacks.
With defense being a question mark for years in Green Bay, the Packers signed Smith to a four-year deal worth $66 million in 2019. He didn't disappoint.
In his first year with the Packers, Smith racked up a career-high 13.5 sacks and a career-best 41 solo tackles. He made his first Pro Bowl before following it up with another stellar season. Last year, he forced four fumbles and finished with 12.5 sacks. He played all 16 regular-season games in both years.
Smith appeared in one game this year before the Packers placed him on injured reserve with a back injury on Sept. 17. He underwent back surgery, and the team said he would be out indefinitely, although the Packers hope to have him back by the end of the year.
Za'Darius Smith recently claimed victory off the field
Three weeks ago, Smith returned to the Packers facility after undergoing his back surgery. He was all smiles, as was his head coach Matt LaFleur.
"It was great to see him back in the building. He had a big smile on his face," Matt LaFleur said, per the Wisconsin State Journal. "He seems like he's in a pretty good frame of mind. I think that's more of a week-by-week case. But we'll see where he's at. He hasn't even really done a whole lot of rehab with our guys yet."
Last week, Smith put a smile on someone else's face, and it had nothing to do with football.
While waiting in line at a car dealership, Smith noticed the woman in front of him was devastated when she learned she needed a new water pump. She was told it would cost $2,000 to fix.
That's when Smith stepped in.
"Blessings!," he wrote on his Instagram story. "I took care of it! she started crying so I started crying."
Smith's good deed drew a great deal of social media attention, including a post from former All-Pro center Jeff Saturday.
"Love it!. Need more of this in my life," Saturday wrote on Twitter. "Class act!!"
Despite the loss of Smith, the Packers defense has come up big
Smith's injury has been a tough blow for the Packers, who are also without their top cornerback in Jaire Alexander. Smith hadn't been around the team since his injury until three weeks ago. His return, as well as Alexander's, remains in question. Against the Seahawks last week, they lost pass-rusher Whitney Mercilus for the season. Rashan Gary was also hurt.
"It's just the fact you can see him," LaFleur said of Smith. "Like I said, he seems to be in good spirits, which is always important. It was just good to have him back in the building."
In recent years, the Packers defense has taken a beating both on the field and in the media. In the last three games, the D has been dominant against some of the best quarterbacks in the league.
They faced Kyler Murray, Patrick Mahomes, and Russell Wilson in the last three games. In those three contests combined, the Packers allowed 34 points and went 2-1. The one loss came against the Chiefs when Green Bay quarterback Aaron Rodgers was out after testing positive for COVID-19. Last week, they shut out Wilson and the Seahawks 17-0.
There's hope Smith can return. If he does, there will be even more smiles in Green Bay.