Inky Johnson Turned a Horrifying Injury Into a Motivational Speaking Career
Former Tennessee defensive back Inky Johnson suffered a horrific injury in college. Johnson has turned a frightening incident into an inspiring story as a motivational speaker.
Inky Johnson was a rising and impactful defensive player at a college football powerhouse.
Johnson's biggest impact didn't come on the football field, though. After he suffered a horrific injury that ended his college career, Johnson became a motivational speaker and now tries to make the most of life.
Johnson's story, from Tennessee Volunteers defensive back to an inspiring speaker, is worth knowing.
Inky Johnson was a defensive back at the University of Tennessee
A 5-foot-9 defensive back from Georgia, Inquoris "Inky" Johnson played college football at Tennessee in the mid-2000s. He was a three-year letterwinner who played defense and special teams.
Johnson had 30 tackles, 2.5 tackles for loss, and a sack in 11 games during the 2005 season. Tennessee only went 5-6 and 3-5 in the SEC, which kept them out of a bowl game for the first time since 1988.
A year later, Johnson registered 10 tackles and an interception through the season's first two games. That was when tragedy struck.
Johnson suffered a life-changing arm injury in 2006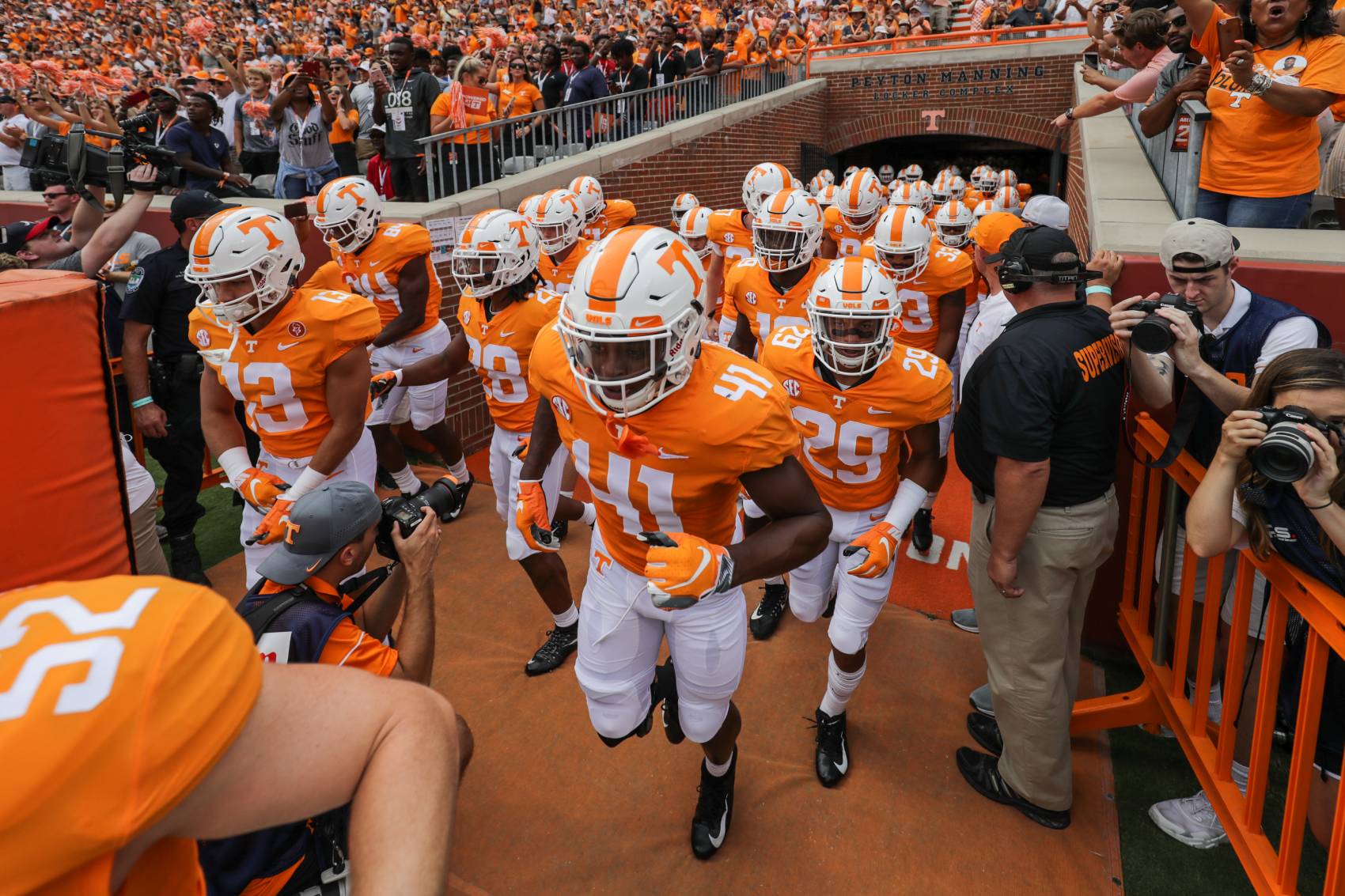 Inky Johnson and the No. 11 Tennessee Volunteers were holding off an upset attempt by Air Force on Sept. 9, 2006.
Tennessee led 31-17 with less than three minutes left in the fourth quarter. Air Force drove down the field and scored twice with 1:35 to go.
Although Tennessee won when Air Force failed to convert a game-winning two-point try, the bigger story was about Johnson's health. Air Force running back Justin Handley's helmet collided with Johnson's right arm and shoulder.
Johnson "sustained a traumatic injury to the nerves and blood vessels of his right brachial plexus," according to the Volunteers' official website. He had surgery later that year at the Mayo Clinic in Minnesota.
Johnson's right arm was paralyzed and his football career ended.
Inky Johnson is now a popular motivational speaker
Inky Johnson had dealt with adversity before. He grew up in a two-bedroom apartment with 14 people and earned a chance to play at Tennessee.
With his football career over, Johnson realized he could still make an impact as a motivational speaker. He attends everything from college football team meetings to banquets and talks about how to overcome obstacles.
In a 2018 interview with the Midland Reporter-Telegram in Texas, Johnson explained the message he wanted people to receive from his speeches.
"It's about persevering, but also paying it forward for the next person. We're given mountains to overcome and then we have to help other people overcome their mountains by guiding them by sharing our experiences. It's all about giving back to the world and giving back to humanity."
Johnson gives back to the world on a YouTube channel, his Twitter account, and other social media platforms.