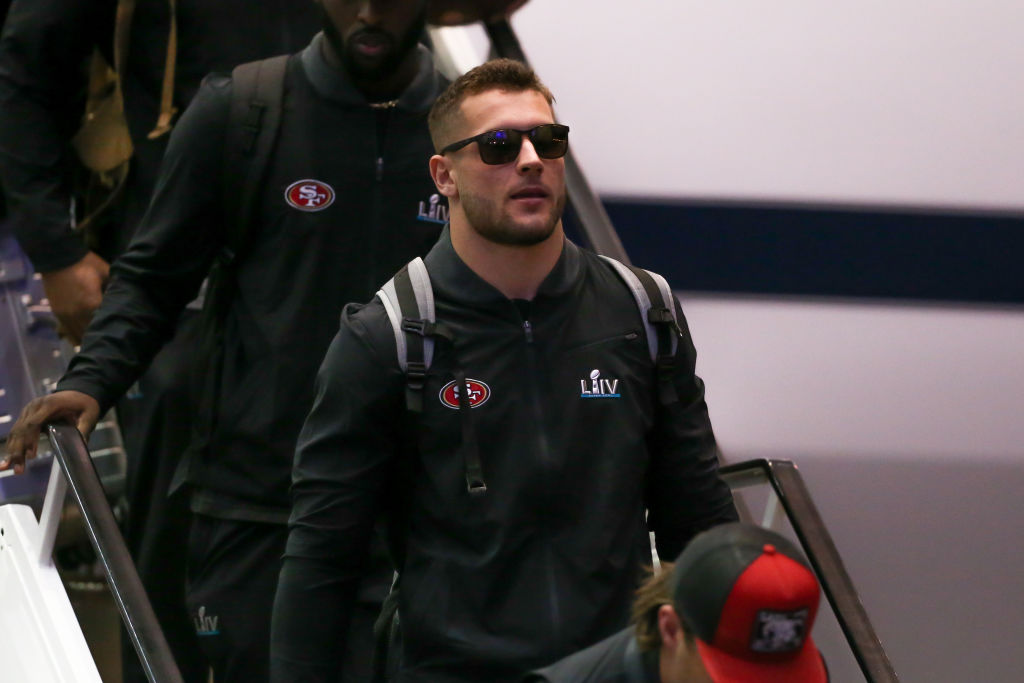 Inside the Massive Job of Transporting an NFL Team to an Away Game
With huge rosters, NFL teams face tons of components when traveling. It's a huge undertaking, and they reveal how they do it.
The NFL has evolved into one of the most popular sports leagues in the world. Each game is nearly a rock concert; thousands of things have to be in place for it to go off without a hitch. Because of this, it's crucial that NFL teams travel with their equipment and materials.
NBA teams and MLB ballclubs also have a lot to consider when traveling. But with huge rosters, football teams have even more components. Let's look at the huge undertaking involved in transporting an NFL team to an away game.
Who pays for and arranges an NFL team's transportation?
Responsible for arranging all accommodations, NFL teams pay for associated travel costs. Huffington Post shed some light on the New York Giants' travel plans as an example of an NFL front office's responsibilities:
Approximately 140 people travel with the team: players, coaches, executives, trainers, managers, video staff, and medical staff. 
The team books a hotel as far in advance as possible and then follows up roughly three weeks before a game to finalize accommodations. 
Once at the hotel, players must avoid the bar area and are forbidden from ordering room service. They're usually served a protein-focused diet prepared by the hotel staff.
NFL players are on a tight schedule when they arrive, exit for the stadium, and leave to go home. The team coordinates all of this, telling them when and where they need to be in advance to ensure no one misses a flight or bus. 
How do NFL players travel? 
For an NFL team, traveling logistics would be a nightmare if franchises tried to fly commercial. Imagine more than 53 large men trying to squeeze into coach seats on a cross-country flight. That's why most NFL teams charter flights. It's pricey, reports travel expert The Points Guy, as it can cost tens of thousands of dollars per hour, but it's certainly worth it.
This allows teams to avoid the logistical issues associated with commercial travel.  Teams typically have a contract with one of the major airlines to provide a jet that carries the entire team. 
Opting for private jets over more traditional, commercial airliners has become so accepted in the NFL that one team, the New England Patriots, actually owns its own plane. They have two Boeing 767s, to be precise, which they bought in 2017. 
What and how much do NFL players and teams pack?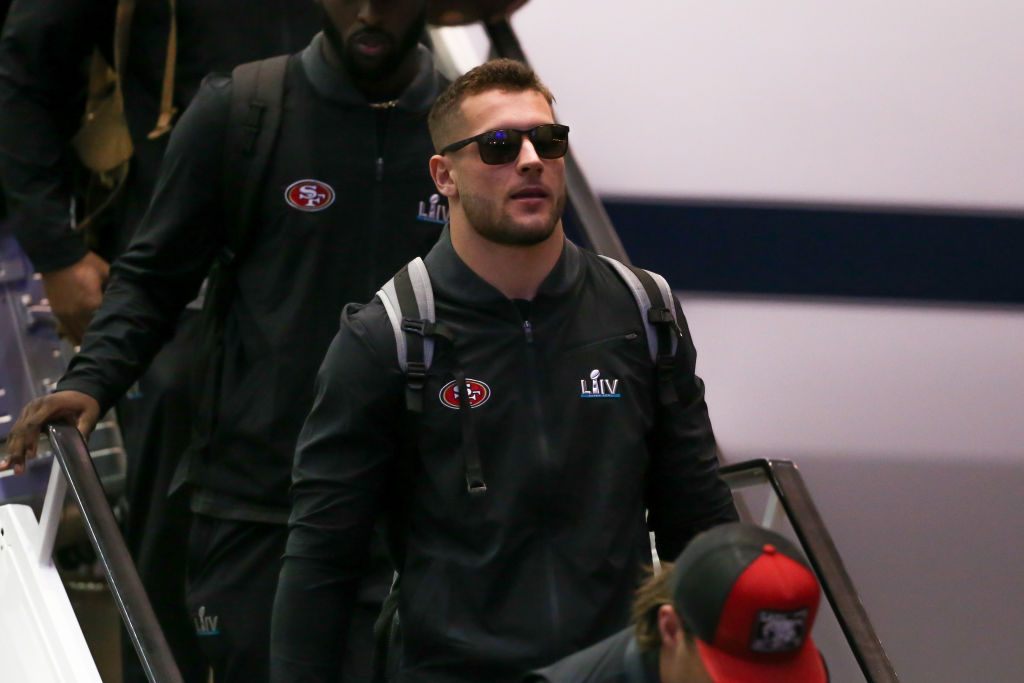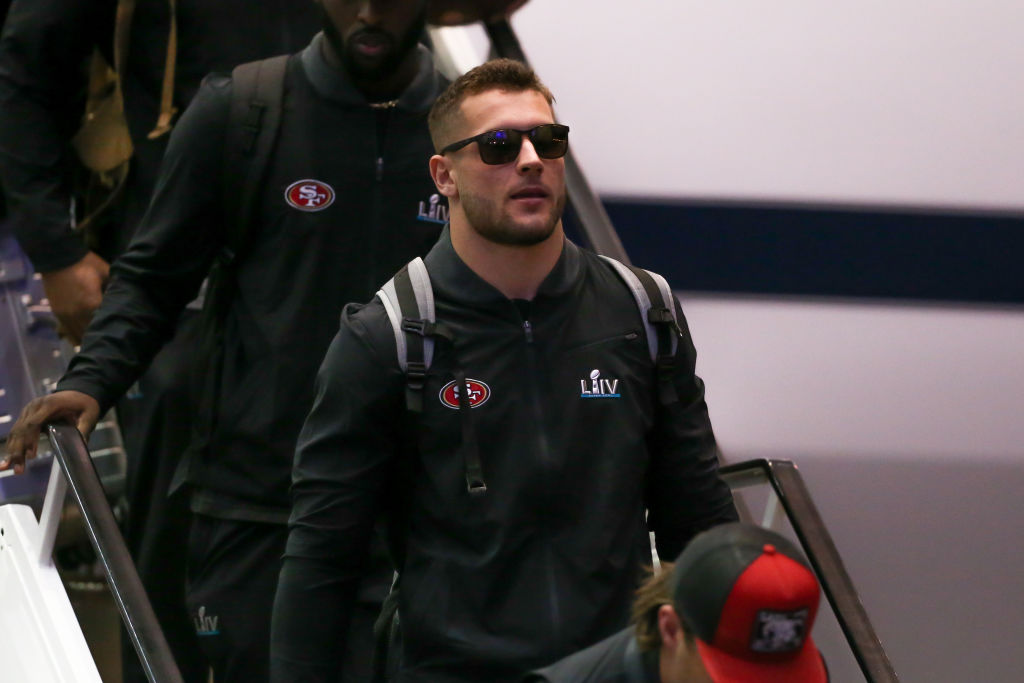 While players are tasked with packing their own bags, including personal equipment and pads, the team carries the rest of the equipment. According to Giants' executive, Jim Phelan, the total weight of a team's baggage can be around 15,000 pounds. 
Teams pack based on the weather. For example, if the forecast calls for snow or a cold snap, they'll need to carry winter gear. They also have to bring extra equipment. Phelan said they could "replace half the team" with the amount of equipment they bring. The training staff brings medical equipment and supplies in case of emergencies, too.
Packing and moving an NFL team requires a lot of moving parts coming together. It involves precise planning, coordination, and execution on game day. While most teams have it down to a science, the sheer volume of work that goes into each team's trip will never cease to be impressive. Throw in the fact that teams do it eight times per year and it's even more astounding. 
Follow more updates from Sportscasting on our Facebook page.