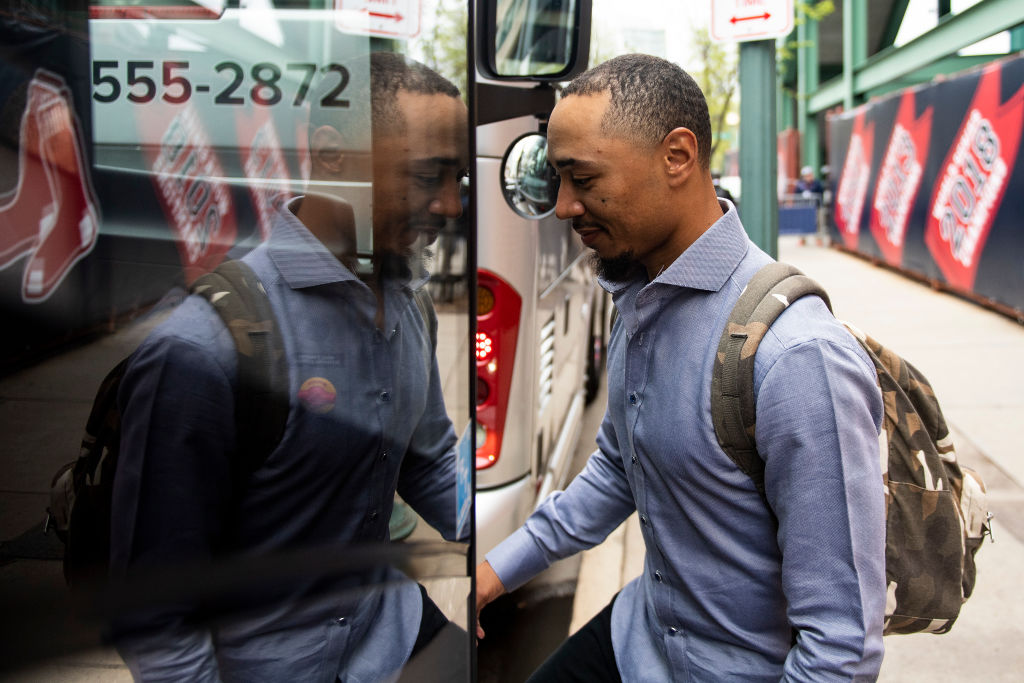 How Do MLB Teams Travel and Who Pays for Hotel Rooms?
MLB teams travel a lot. If they make a deep postseason run, they may play about 200 games. So how does teams afford all of that travel?
MLB teams travel a lot. They play a couple dozen Spring Training games in Florida or Arizona, then 162 games in the regular season, and potentially 20 more games if they make a deep postseason run. This means some teams could ultimately play about 200 games between February and October.
With only half of those contests being home games, the season involves a lot of travel for all 30 MLB teams. This brings up a few questions. Namely, how do teams travel and who pays for all of it?
MLB teams in Spring Training
During Spring Training, each team plays all of its games within the same state — either Florida or Arizona — usually confined to a certain area of the state. Given this setup, travel during Spring Training isn't too bad in terms of distance. The comfort level of this travel isn't ideal, however.
Given the short distances and relatively small budgets that teams work with in Spring Training, the players ride buses from game to game — similar to how they travel while in the minors. Each player gets two adjacent seats on the bus to make it a little more comfortable. Players who live away from the team's headquarters get daily stipends for a room and meals.
How MLB teams travel in the regular season and postseason
Once the regular season begins, travel gets better for MLB teams. The majority is by plane. Teams can travel by bus if the most direct route between the two cities is 200 miles. Anything longer than this must involve air travel — and all flights must be nonstop.
Teams have to pay for first-class flights, but if first class is not available, they must give players the next most premium seats available. If players must sit in coach on any flight, the team has to provide three seats for each pair of players, along with first-class meals. If a player finds an upgrade from coach and pays for it, the team has to reimburse him for the expense.
Teams may also fly charter on occasion. Players often don't have to worry about packing their bags or getting them to the airport because clubhouse assistants are often tasked with those jobs. This makes the travel experience as easy as possible for the athletes. 
Hotel accommodations and meals
As with flights, teams pay for hotels — and they are the best of the best accommodations. Before the season starts, each team must provide the MLB Players Association with a list of all the hotels where the team will stay to ensure the hotels meet the specifications set forth by the union.
For example, all hotels must provide meals — in-room or otherwise — until at least 1 a.m. Every player gets his own room, no roommates, during the season. Some of MLB's biggest stars may negotiate even better hotel accommodations as part of their contract, with many players now requiring suites on the road as part of deals.
On game day, each team must provide two trips between the hotel and stadium, giving players options concerning arrival times. Teams are required to provide players with a meal, in the clubhouse, that meets specific nutritional requirements. A chef must be provided, too. If the team doesn't provide a meal, players receive a food allowance of up to $102 for the day. 
When players are rehabbing injuries in the minors, they are still treated like major leaguers in terms of hotel accommodations and meal allowances, which probably makes their minor-league teammates a little jealous.
Follow more updates from Sportscasting on our Facebook page.