Is Collecting Sports Cards Even a Hobby Anymore?
With all the changes to the sports cards industry, is it even a hobby anymore?
I went to a sports card and memorabilia show a month ago for the first time in years. It's amazing how much has changed.
Is collecting sports cards a hobby anymore? Can kids even do this now? Good luck to the 16-year-old LeBron James fan who wants to add pieces of memorabilia to his collection. Would he rather have a used car or a James autographed or rookie card? Both can fetch about the same price, depending on the year — and now the grade — of the card.
The sports card industry has become a big-time business. Gone are those days of kids heading to the local store and ripping open a couple of packs to find their favorite player.
The sports card market skyrocketed during the COVID-19 pandemic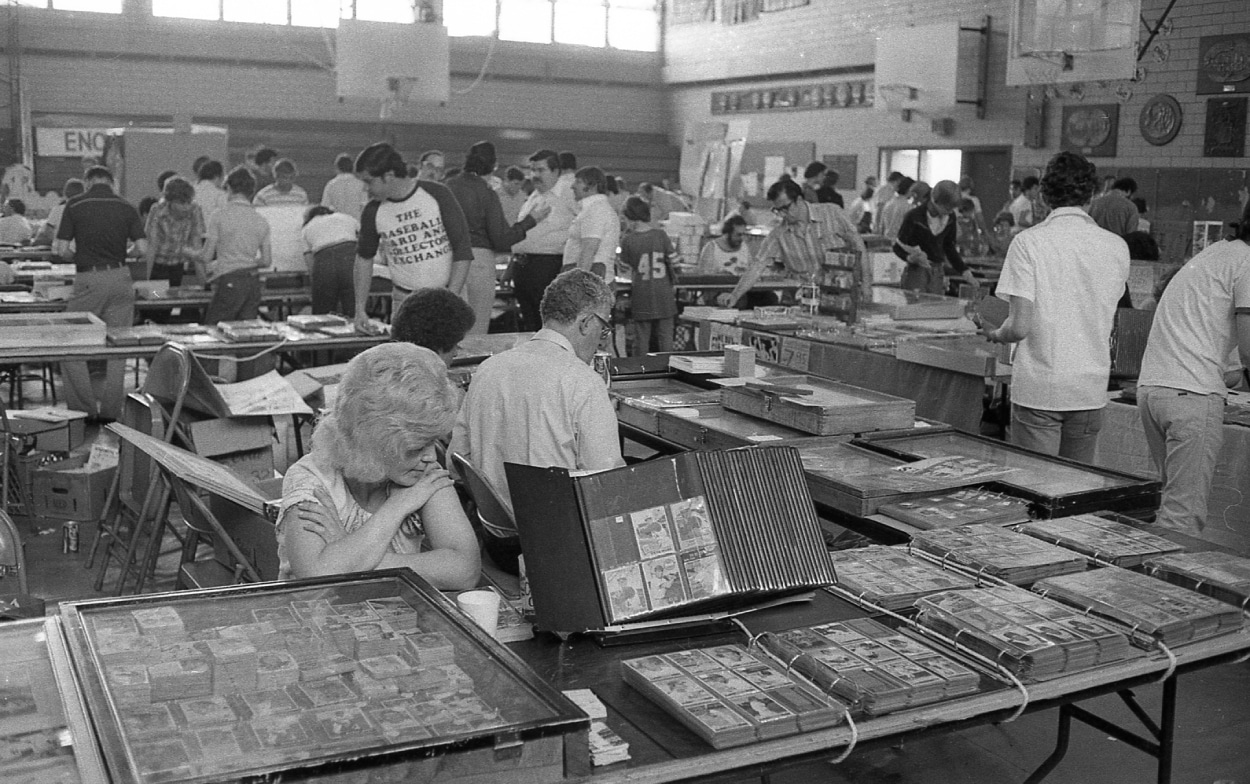 Collecting baseball cards has always been a thing. Way back, it was a way to show your fandom for a particular player or a certain team. Open packs of cards, stash them away, trade them with your friends, and put together a little collection.
In the 1980s, the Topps Company, the biggest name in the business, had some competition. Fleer and Donruss joined in, debuting their baseball-card product in 1981. Those companies got greedy during the late '80s, overproducing their cards and creating what is known today as the junk-wax era.
The overproduction, combined with the Major League Baseball players strike in 1994, turned collectors off, and the hobby had a downturn. The birth of eBay played a role in the resurgence of the hobby as cards were readily available at the touch of a button.
Companies got innovative with their products, adding autographed cards and cards with game-worn jersey swatches into the packs. The price of packs increased, but there was a gamble-feel to the hobby, knowing there's a chance you might pull a signed card of your favorite player.
As the hobby leveled off, it got a serious resurgence during the COVID-19 pandemic. The pandemic, combined with the untimely death of Kobe Bryant, had sports fans itching for something to do.
"People are home, there's no sports being played, they're reminiscing — between Kobe Bryant's death and Michael Jordan's documentary, their nostalgia has been rekindled," Jeremy Brown, owner of Ultimate Sports Cards And Memorabilia and a regular on Pawn Stars said at the time, per the Las Vegas Review-Journal.
Is collecting sports cards a hobby anymore?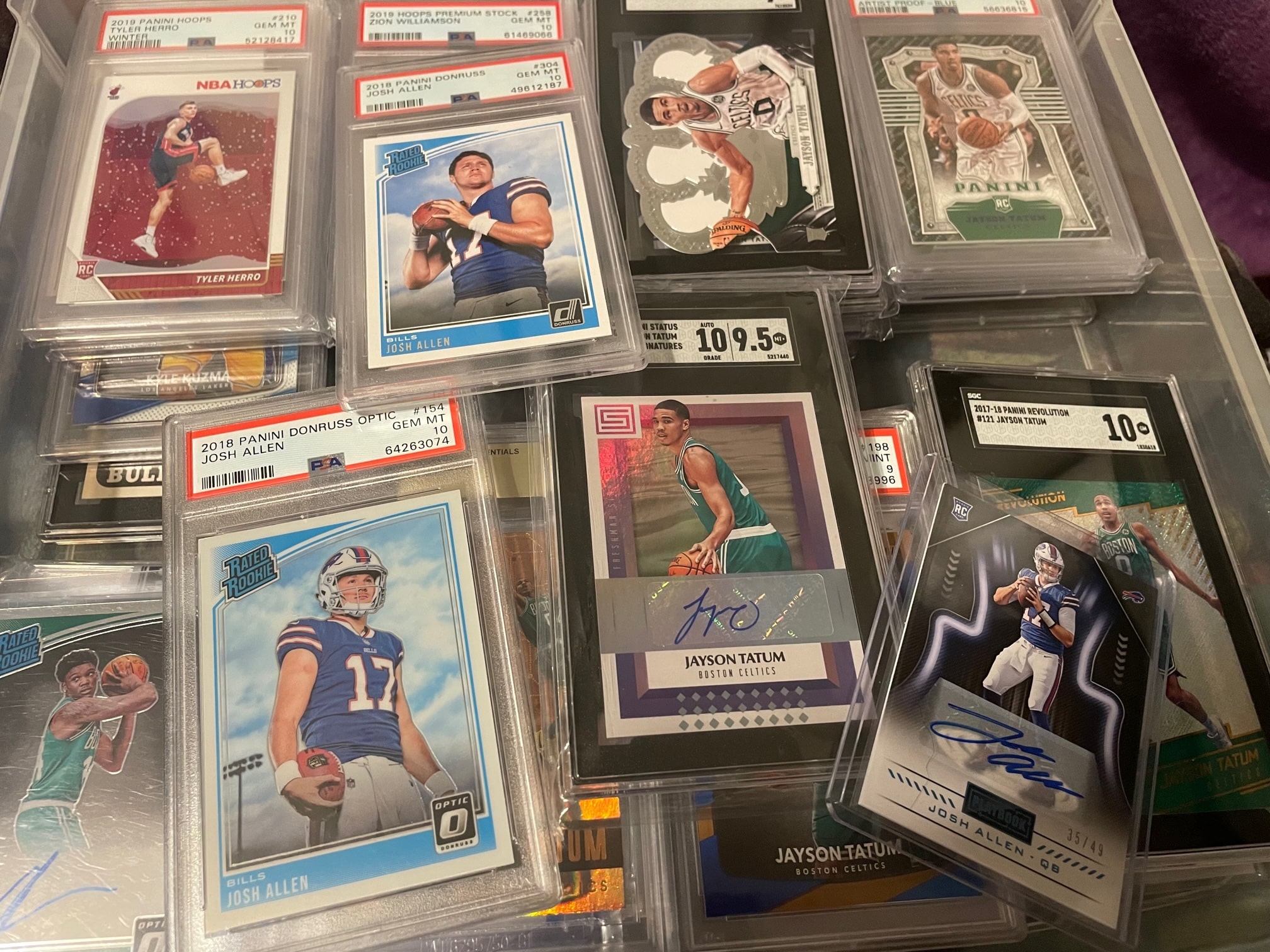 Going to my first card/memorabilia show in roughly 20 years was a complete shock. It was jam-packed, and money was being thrown around all over the place. But is it really a hobby today?
At first glance, it was everything I remembered. There were customers with their own cards looking to sell or trade with some of the dealers. Then things got weird. Those dealers then seemingly turned into doctors. They immediately put on gloves to handle the cards. They grabbed their magnifying glasses to zoom in on the corners, edges, and surfaces of the cards.
Dealers have to because these days cards aren't worth much unless companies like PSA, Beckett, or SGC say they are. Many cards are sent to these companies, with a handsome fee attached, for grading. If the cards come back (usually months later) with a '10' attached, it's worth significantly more.
After the card is scrutinized with the magnifying glass, the ruler comes out. The centering, of course, needs to be checked. This was a far cry from what I remembered years ago.
Also shocking to me were the prices. If you wanted to purchase an unopened box of Panini One Football, it would run you close to $600. What do you get from a Panini One box? You get one card.
I saw Grant Williams cards selling for more than Larry Bird cards. A Trevor Lawrence card had a $1,500 price tag. That's $500 per career win if you're counting from home.
People opened cards and didn't even look at them. They blew past them and went directly for the shiny pink card in the middle to see how limited it was. It didn't even matter who the player was. If it was one of 10 cards made of that particular insert, it was a hit.
Sports cards are a big business now. There was a heck of a lot of interest in the card show. But it appears the business side has taken over the hobby part.
Like Sportscasting on Facebook. Follow us on Twitter @sportscasting19 and subscribe to our YouTube channel.