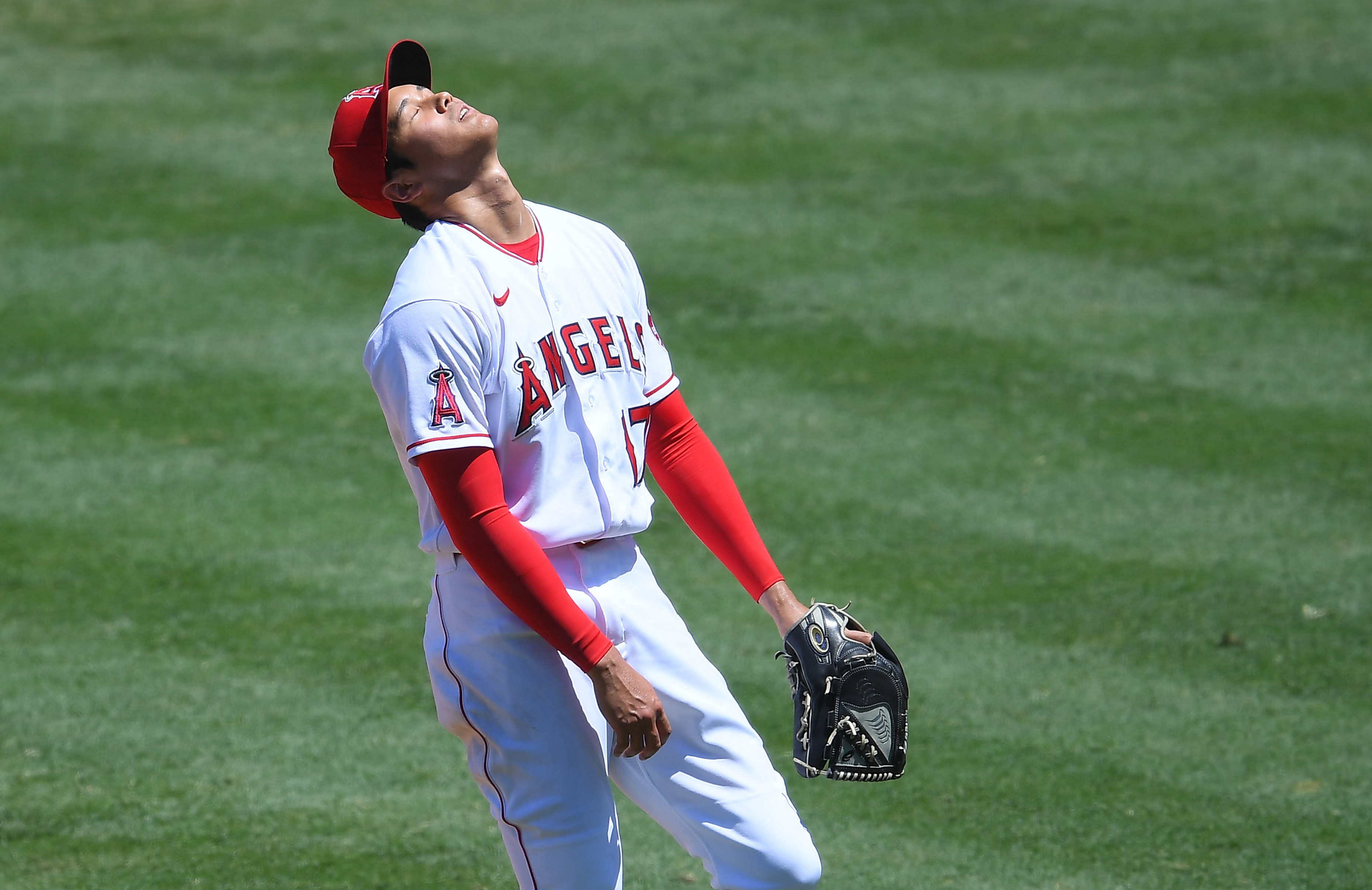 Is Shohei Ohtani on the Path to Becoming a Major League Baseball Bust?
Is Shohei Ohtani, the Angels hyped-up and oft-injured two-way player, on the path to becoming a Major League Baseball bust?
He entered Major League Baseball with more hype than any player in recent memory. Shohei Ohtani of the Los Angeles Angels was coming in as a unique two-way player with a strong arm and extremely good hitting skills. Injuries have been the primary reason why the 26-year-old from Japan hasn't lived up to the hype. He underwent Tommy John Surgery in October of 2018 and didn't pitch in 2019. He is now likely not to pitch again this season after more arm troubles. Is Ohtani on the road to being in the 'bust' category?
How is a 'bust' defined?
Although there is no concrete definition of what a bust is in professional sports, there are several factors in determining busts. In simple terms, a bust is someone who fails to live up to expectations. There are various reasons why players aren't able to live up to their expectations, but it comes down to performance.
Performance is the trigger for determining a bust. Sometimes it's not the player's fault. If a player is consistently hampered by injuries or has suffered a devastating injury that doesn't allow them to perform or perform up to their ability, they could be considered busts through no fault of their own. Where players are drafted goes a long way in determining bust status. Players drafted high in the first round and not fulfilling their potential, due to injury or not, is likely to carry the bust tag with them.
Money can also be a big factor. For example, if Dak Prescott of the Dallas Cowboys goes out and signs a 10-year deal for $400 million and proceeds to go 5-11 for two straight seasons, he could be bust worthy. Even though Prescott has certainly exceeded the expectations of a fourth-round draft pick, he would trend significantly downward if he won two games in 10 years after inking a $400 million deal.
Who are some of the biggest busts in sports?
Google 'NBA draft busts' and Greg Oden's name usually pops up. Oden is the prime example of being labeled a bust due to injury. His bust label didn't take long after being selected No. 1 overall by the Portland Trail Blazers in the 2007 NBA draft. Oden missed his entire rookie season with a knee injury and played just 105 games in four years in the NBA. It didn't help Oden's case that he was selected right in front of Kevin Durant, a former MVP and 10-time NBA All-Star.
JaMarcus Russell and Ryan Leaf are two of the biggest busts ever to play in the NFL. Like Oden, Russell was selected first overall in 2007. Unlike Oden, Russell's woes in professional sports were self-inflicted. Russell was lazy and grew completely out of shape after signing a $68 million deal with half guaranteed. He played three years in the NFL, throwing 18 touchdown passes and 23 interceptions.
Leaf was another NFL potential star who flopped after being taken right behind Peyton Manning with the No. 2 pick in the 1998 NFL draft. His downfall was a mix of issues, including a shoulder injury, poor play, and a horrible attitude. Leaf played three seasons with the San Diego Chargers and then moved on to play four games with the Dallas Cowboys.
Is Shohei Ohtani on the path to being a bust?
To be perfectly clear, Shohei Ohtani is not in the same category as JaMarcus Russell or a Ryan Leaf. But is he a bust? Or at least on the road to becoming one? Ohtani was the most hyped-up player in recent memory as he was involved in a bidding war with several MLB teams who were coveting the two-way player.
Ohtani eventually chose the Los Angeles Angels, who had to cough up a $20 million posting fee to Ohtani's Japanese team. According to ESPN, Ohtani had met with the Chicago Cubs, Texas Rangers, Los Angeles Dodgers, San Francisco Giants, San Diego Padres, and Seattle Mariners. Ohtani won Rookie of the Year in 2018 with 22 homers and 61 RBIs in addition to going 4-2 as a pitcher.
He did not pitch in 2019 after Tommy John Surgery but played in 106 games mainly as a designated hitter. He smacked 18 home runs and hit .286. This season, he hit in six games, going 4-for-27 with a .148 batting average. Ohtani's overall numbers are pretty good, but he hasn't come close to wowing fans with his two-way play. Realistically, he can't be considered a bust just yet, but the bar was set so high for him that he could be on his way.