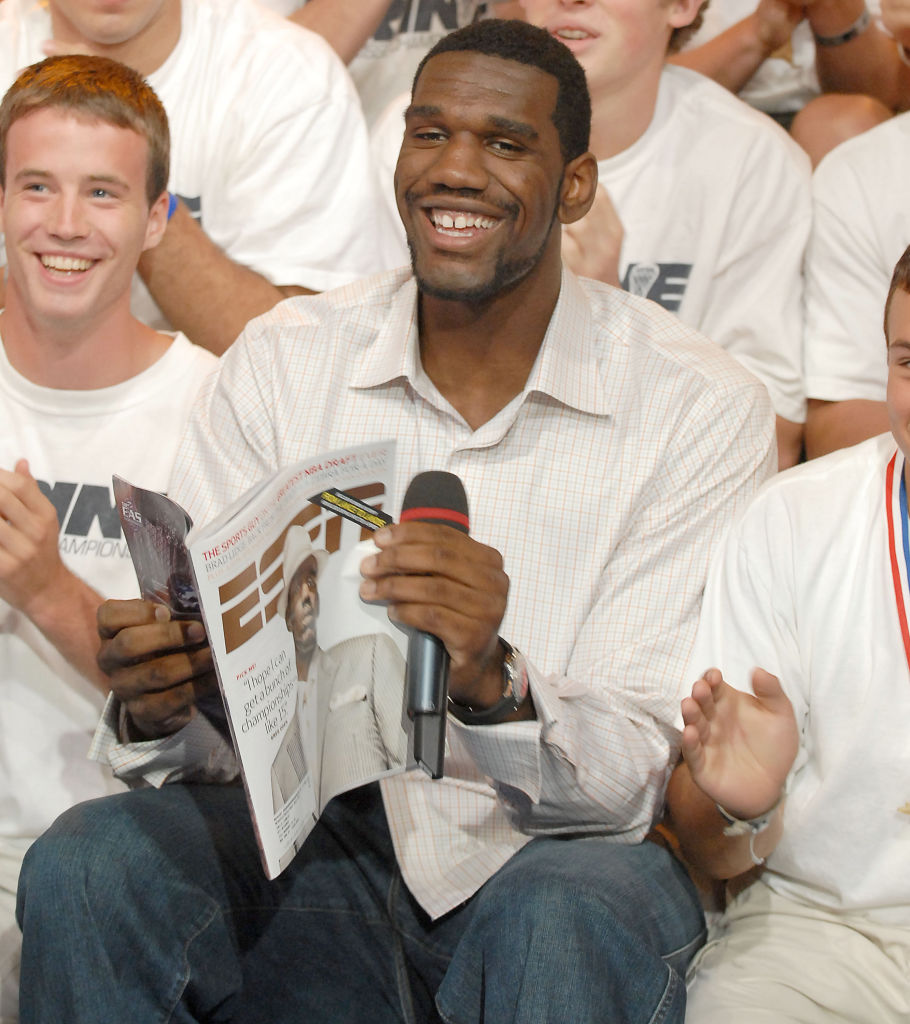 Greg Oden Was a Bigger Draft Bust Than NFL Flameout JaMarcus Russell
Who is considered the biggest draft-day bust in sports: Greg Oden, Ryan Leaf, JaMarcus Russell or Darko Milic?
In any draft, there are always hits and misses. Some teams swing for the fences, while some go the safe route and draft for need. Tom Brady, a sixth-round pick by the New England Patriots, was a draft-day grand slam, while  Anthony Bennett, the first overall selection in the NBA draft back in 2013, would be considered, say, a foul-ball off the face.
Teams win, teams lose on draft day. Here is a look at the Top 10 draft-day busts (in the four major sports) since 2000.
10. Bryan Bullington, Pittsburgh Pirates, MLB
Bryan Bullington, who attended college at Ball State, was the first selection by the Pittsburgh Pirates in the 2002 MLB draft, but after signing a $4 million signing bonus, he had trouble making his way to the big leagues. In 2010, he made his MLB debut and finished the season with a 1-4 record and a 6.12 ERA. His big-league career was short-lived as he pitched in just 26 games and compiled a 1-9 record.
9. Kwame Brown, Washington Wizards, NBA
 The NBA's top overall selection in 2001 out of Glynn Academy in Brunswick Georgia, Kwame Brown entered the NBA with no collegiate experience and a lot of hype. Selected by then-Washington Wizards team president Michael Jordan, he averaged 4.5 points and 3.5 rebounds per game in his rookie season. For his career, Brown averaged 6.6 points per game and played for seven different teams.
8. Mark Appel, Houston Astros, MLB
 Originally drafted by the Detroit Tigers in 2009, Mark Appel, a right-handed pitcher, elected to attend Stanford University before eventually being selected No. 1 overall by the Houston Astros in 2013. A lack of success in the minors, combined with arm injuries, prevented Appel from ever pitching in the big leagues. Two years ago, at the age of 26, Appel said he would be stepping away from baseball. Appel is one of three No. 1 draft picks selected before 2013 to never reach the majors.
7. Rick DiPietro, New York Islanders, NHL
Rick DiPietro became just the second goaltender to be selected first overall in the NHL draft when the New York Islanders selected him in 2000. DiPietro his have some success at hockey's top level, including making a franchise-record 56 saves in a 2-1 loss to the New York Rangers during the 2007 season. In 2006, the Islanders inked DiPietro to a whopping 15-year contract worth nearly $68 million. In 2008, DiPietro had knee surgery and was plagued by injuries for the rest of his career. He was waived by the Islanders in 2013.
6. Johnny Manziel, Cleveland Browns, NHL
No, Manziel wasn't a top-10 selection, but he's still one of the biggest busts in NFL history. Drafted 22nd overall by the Cleveland Browns in 2014, his on-the-field talents were overshadowed by his off-the-field behavior. Manziel entered the NFL with lots of promise after a collegiate career at Texas A&M that saw him win the Heisman Trophy during his freshman season. Manziel lasted two seasons with the Browns, throwing seven touchdown passes in his career.
5. Ryan Leaf, San Diego Chargers, NFL
Ryan Leaf or Peyton Manning? That was the big question heading into the 1998 NFL Draft. Leaf was the more athletic and more mobile quarterback, but Manning was selected first by the Indianapolis Colts and Leaf went second overall to the San Diego Chargers. Leaf had very little success on the field and didn't fare much better off it. Leaf missed his entire second season with a shoulder injury, and a sour attitude got himself in trouble with teammates, coaches, and fans. Leaf played just three seasons with the Chargers, including the one he missed. He played in four games with the Dallas Cowboys. In his career, he played in 25 games, throwing 14 touchdown passes and 36 interceptions.
4. Anthony Bennett, Cleveland Cavaliers, NBA
4 UNLV's Anthony Bennett became the first Canadian to be the top overall draft pick in the NBA when the Cleveland Cavaliers signed him in the 2013 draft. Bennett played four seasons for four different teams and averaged 4.4 points per game for his career. Bennett was selected ahead of players such as Giannis Antetokounmpo, Victor Oladipo, CJ McCollum and Rudy Gobert.
3. Darko Milicic, Detroit Pistons, NBA
In one of the best NBA drafts ever, Darko Milicic was taken second overall by the Detroit Pistons after the Cleveland Cavaliers selected LeBron James in 2003. Milicic, a center out of Serbia, was selected ahead of Carmelo Anthony (third), Chris Bosh (fourth) and Dwayne Wade (fifth), but never came close to making the impact any of them did. Milicic played for seven teams in a 12-year career that saw him average 6.0 points per game.
2. JaMarcus Russell, Oakland Raiders, NFL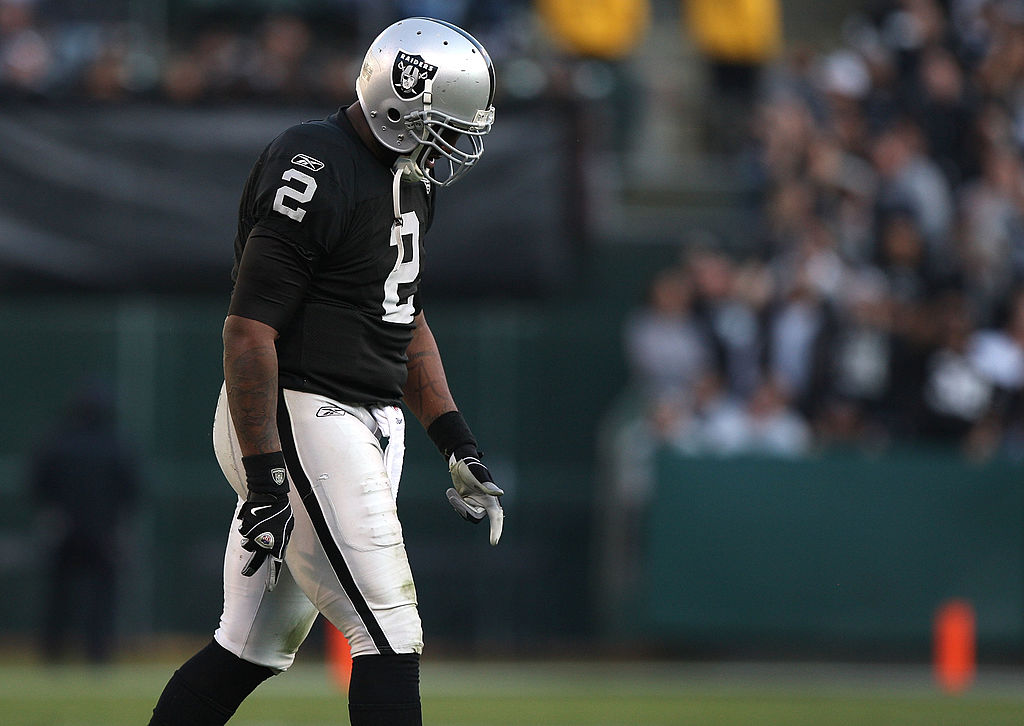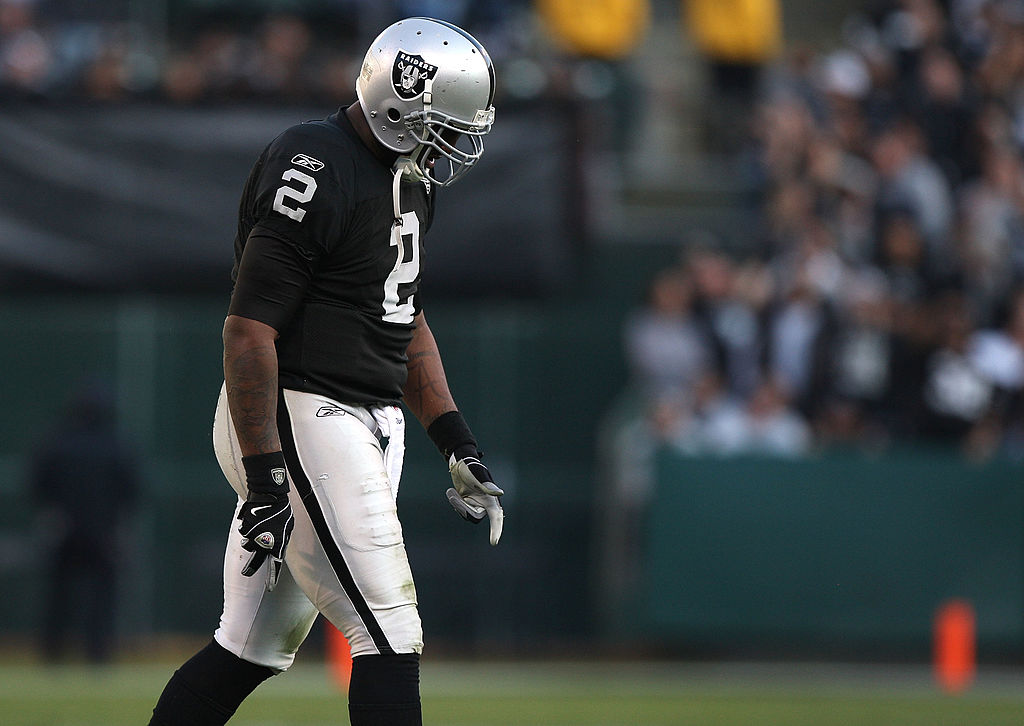 He's widely considered the NFL's biggest bust and the stats can certainly back that up. Selected with the top overall pick in the 2007 draft by the Oakland Raiders out of LSU, JaMarcus Russell inked a $68 million deal with nearly half of the money guaranteed. Russell never came close to living up to the expectations, playing just three years in the NFL, tossing 18 touchdowns and 23 interceptions.
1. Greg Oden, Portland Trail Blazers, NBA
Like the Peyton Manning/Ryan Leaf question, the biggest question going into the 2007 NBA draft was Greg Oden or Kevin Durant. The Portland Trail Blazers selected Oden out of Ohio State with the top pick and have now been left with what-could-have-been thoughts.
After missing his entire first season due to knee surgery, the 7-foot center could never overcome his knee issues and played just two seasons in Portland and 23 games in Miami before calling it a career in the NBA.