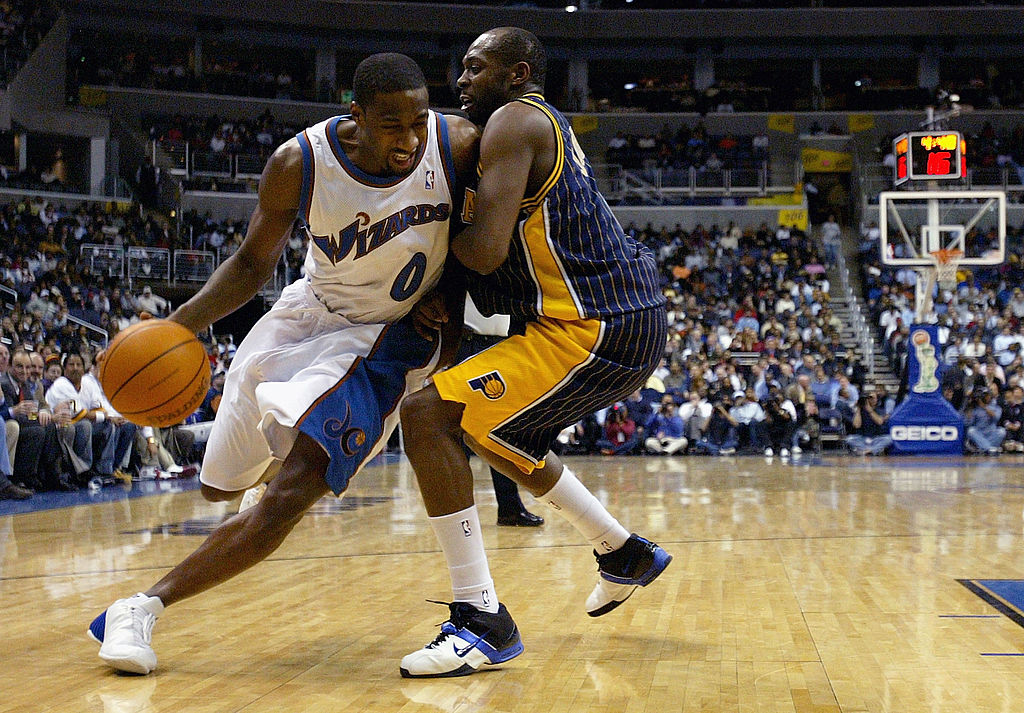 Isaiah Thomas and 9 Other NBA Stars Who Fell off the Face of the Earth
With one-time darling Isaiah Thomas crashing back to Earth, let's have a look at some other NBA stars fans more than likely forgot about.
When NBA stars become household names, they are recognized by millions of fans across the globe. That fame doesn't always last forever, and some players end up leaving the public eye completely.
With one-time darling Isaiah Thomas crashing back to Earth, let's have a look at some of the other NBA stars that fans more than likely forgot about.

Isaiah Thomas
An MVP candidate for the Boston Celtics in 2016-17, Isaiah Thomas looked like he was sure to lock up a max contract at the end of the season. However, he suffered a hip injury in the playoffs that season and instead of Boston giving him a big money deal, it traded him as part of the package for Kyrie Irving.

After struggling to fit in with LeBron and the Cavs, Thomas was traded before the deadline to the Lakers. He finished the season and LA and is now in a supporting role on the Denver Nuggets averaging seven points per game.

Jeremy Lin
All it took was a strong six-game run of 20-plus points with the Knicks in Madison Square Garden during the 2011-12 season for Jeremy Lin to become an instant sensation. That was his only season in New York, and he's bounced around from Houston to Los Angeles and is currently on the Raptors in a reserve role averaging seven points per game.

Gilbert Arenas
During his prime, Agent Zero was one of the brightest NBA stars and one of the league's best scorers, able to put up buckets in a hurry. He was a three-time all-star (including three All-NBA selections) and kept the Wizards in playoff contention year in and year out.

A situation involving weapons in the locker room was his demise, and injuries also hampered what was a promising career. He still very active on social media and recently challenged Nick Young three-point shooting contest.

Steve Francis
Another prolific scorer on our list, Francis helped make the Houston Rockets exciting to watch after the departure of Hakeem Olajuwon. Francis averaged 18 points, six assists, and five rebounds per game for his career. He averaged double figures in scoring as a sometimes starter for the Knicks in 2006-07, but he was out of the league two years later. Francis retired in 2008 and has dealt with a lot of personal issues in his life since retiring.

Antoine Walker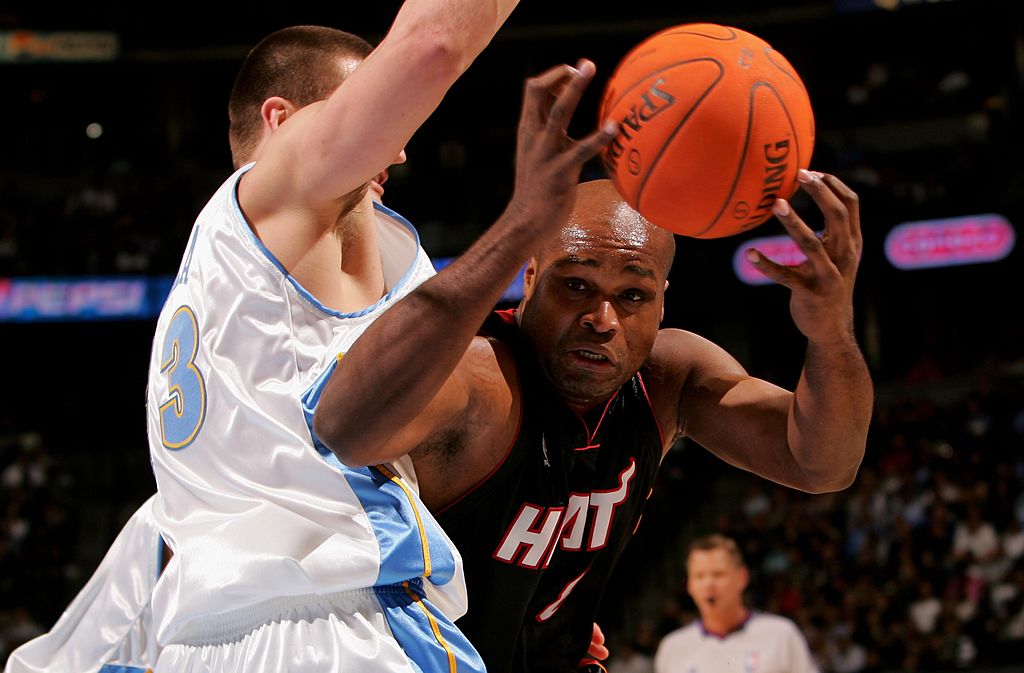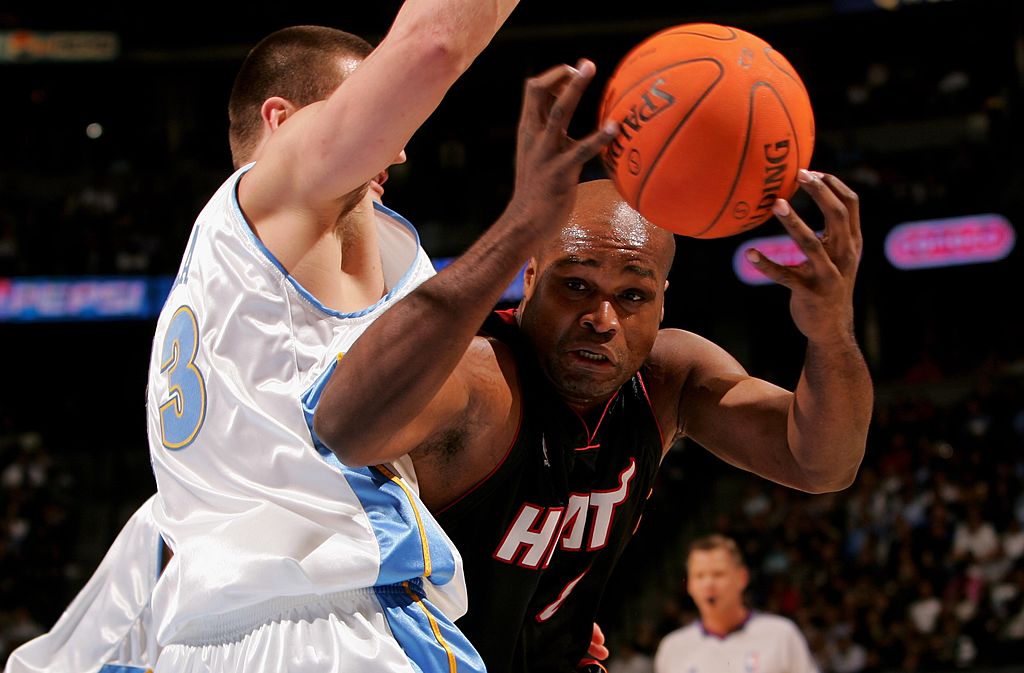 The former Celtic great was admittedly horrible with managing his finances. When Walker played at his best, he was a guaranteed all-star able to score from any section of the floor while still pulling down rebounds with ease. After leaving Boston, he had stints in Dallas, Miami, Atlanta, and Minnesota. Walker went from being a lock for 20 points a night to scratching out a few buckets a game off the bench in the late stages of his career. Few NBA stars can match this Walker feat — the final game of his pro career came in the NBA's developmental league.
Latrell Sprewell
Sprewell was one of the most complete forwards in the NBA when he was at his best. He averaged over 15 points per game every season of his career until his final year at the age of 34. What made his story so tragic? He always seemed to have issues with his coaches, including a much-publicized altercation with former Golden State Warriors head coach P.J. Carlesimo. We count Sprewell one of the NBA stars who faded away, even though he played at a high level for a long time before retiring in 2005.

Shawn Kemp
One of the most dominant power forwards to play the game, Kemp was a ferocious dunker and an excellent player who teamed up with Gary Payton to make the Supersonics a contender in the 90s. He enjoyed six straight seasons of double-double production, but at the end of his career, he struggled to score six points a game off the bench. Kemp averaged 14 points and eight rebounds per game in his career and was six-time all-star.

Ricky Davis
Ricky Davis was the face of the franchise for Cleveland before LeBron James arrived. He was a good scorer in his own right but nowhere near the level of James. Once James got to Cleveland, Davis went from averaging 20 points per game to 14 and was traded midseason. He even once had the misfortune of trying to steal a triple-double by missing his own shot and grabbing the offensive rebound, easily a career lowlight for a player who was among the biggest NBA stars at one time.

Tayshaun Prince
Tayshaun Prince was one of the best perimeter defenders during his prime and helped Detroit upset the Lakers in the 2004 NBA finals. He wasn't a prolific scorer like some of the other players on our list, but if you needed someone to shut down an opponent, Prince was the guy (he made the All-NBA defensive team four times). However, after he left Detroit, he struggled to find a role and went from being counted among the NBA stars to largely forgotten.

Mike Bibby
When Mike Bibby arrived in Sacramento, it looked like the Kings would become a perennial contender in the West. While Jason Williams had a number of ways to distribute the ball, he wasn't a threat from outside. Bibby was a very good combo guard who shot the three and also made excellent passes at the right moment.

Bibby was among the NBA stars of the early 2000s with the fun-to-watch Kings, but when he left Sacramento, he faded away. He went from averaging 21 points and nearly six assists per game at his peak to scoring a little over two points on 39% shooting at the end. Bibby finished his career averaging 14 points and five assists per game.
Who are you expecting to make this list?
Going through everyone on our list of NBA stars who fell off the face of the Earth, who do you think has a chance to join these ranks from the list of active players? Are there any current studs who won't be able to maintain their level of production for much longer?