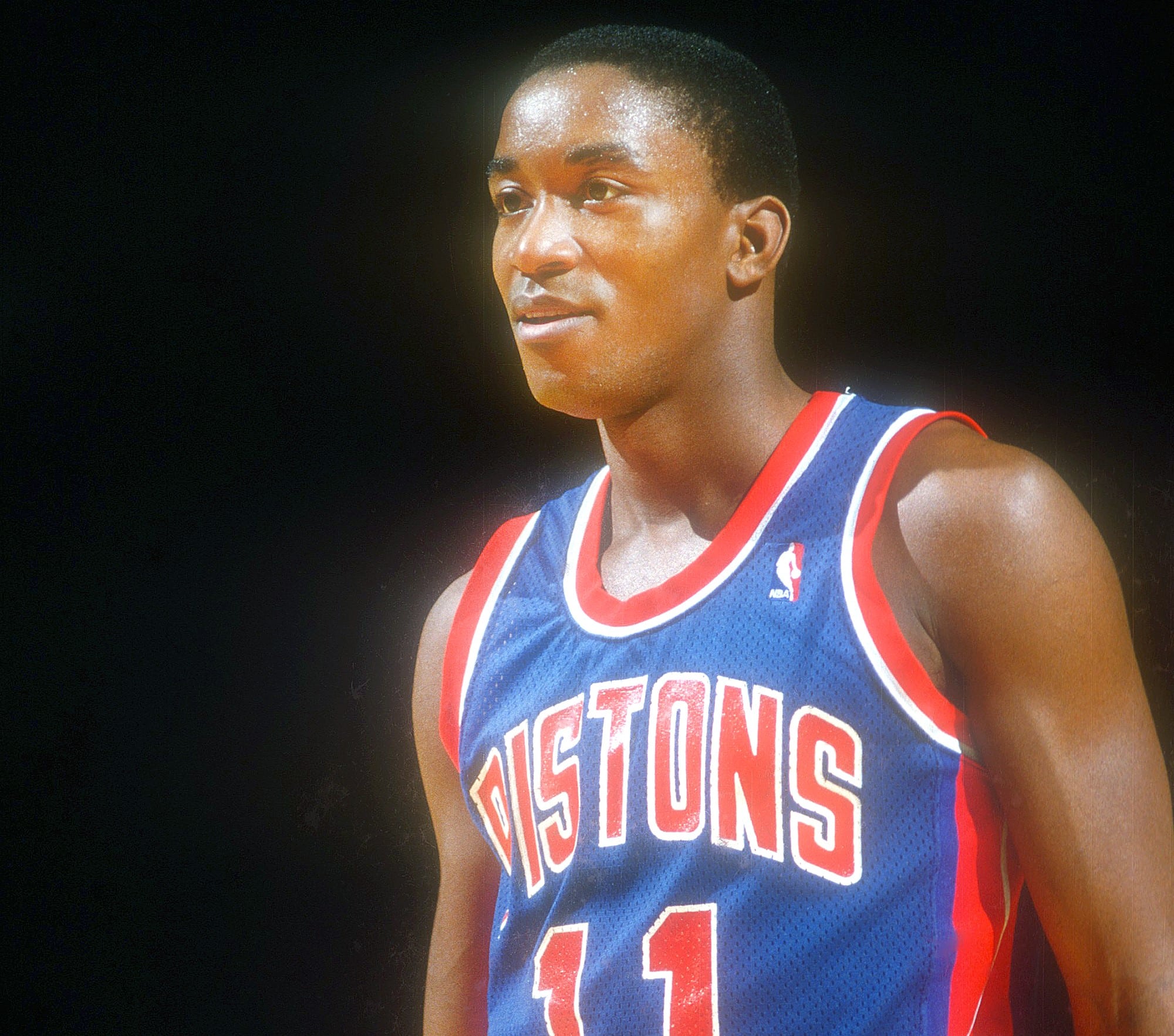 Isiah Thomas Explains How His Sister's Wardrobe Made Him Tougher
Isiah Thomas recently revealed how his sister's clothing helped toughen him up.
Isiah Thomas was never the biggest guy on the basketball court. At 6-foot-1, the legendary Detroit Pistons point guard was one of the toughest players during the physical NBA years of the 1980s. Thomas credited some of that toughness to growing up in a family of nine children on the West Side of Chicago. He also stated that his sister's clothing played a key role in toughening him up.
Isiah Thomas was the leader of the 'Bad Boys' in the late 1980s
Don't let his size fool you. Isiah Thomas was tough as nails. Although he spent most of his time scoring and dishing out assists, he had no problem mixing it up with the big boys in the paint.
He has the scars to prove it.
"I got one from Karl Malone on this eye," Thomas said in March on The Cedric Maxwell Podcast, pointing to his left eye. "And I got one from Bill Cartwright on this eye. That's just how it was. When you were a small guy coming into the lane, the big guys took that as an insult."
Thomas' Pistons were known for their physicality, earning the "Bad Boys" moniker. They had center Bill Laimbeer, whose sneaky antics made him arguably the most hated player in the league. As the decade wore on, they added Dennis Rodman, John Salley, and Rick Mahorn, giving Detroit the reputation of being mean and nasty.
The Pistons finally gained control of the Eastern Conference in 1988 after coming up short to the Boston Celtics in the 1987 conference finals. Led by Thomas, the Pistons reached the NBA Finals in 1988 but fell to the Los Angeles Lakers. Detroit then won championships in 1989 and 1990.
Thomas reveals how his sister's wardrobe made him tougher
During an appearance on Sway's Universe, Thomas spoke about that toughness that helped make him an NBA champion. He was asked if growing up as the youngest of seven boys made him that way.
"Six brothers, two sisters," Thomas said. "I'm the seventh son. Fighting for food every day. Growing up on the West Side of Chicago, we didn't have a lot of clothes. We didn't have a lot of food. It was always the hand-me-downs.
"My brothers' clothes were too big for me, so I had to wear my sister's clothes. I had to button up the blouse, wear her shoes. I was like, 'Mom, I can't go to school like this,' and she was like, 'You're going to school just like that.'
"So every day I went to school, I had to fight. My eighth-grade picture, I got on my sister's blazer, and I got on her hooded, flowered blouse. Those were all the clothes that I had. My sister was my size, so I fit into her clothes. My brothers' clothes and shoes were too big."