NBA in the 1980s Wasn't Physical? Isiah Thomas Has the Scars to Prove It
JJ Redick made some noise last week when he said there wasn't a whole lot of difference in physicality between basketball in the NBA today and the 1980s. Redick played 15 seasons in the NBA and surely knows a lot about the game, but his comments left a lot of doubt about what he knew about basketball in the '80s. Isiah Thomas, a 6-foot-1 All-Star point guard with the Detroit Pistons back in the '80s, knows just how physical the game was back then. He still has the scars to prove it.
Isiah Thomas knows just how physical the 1980s were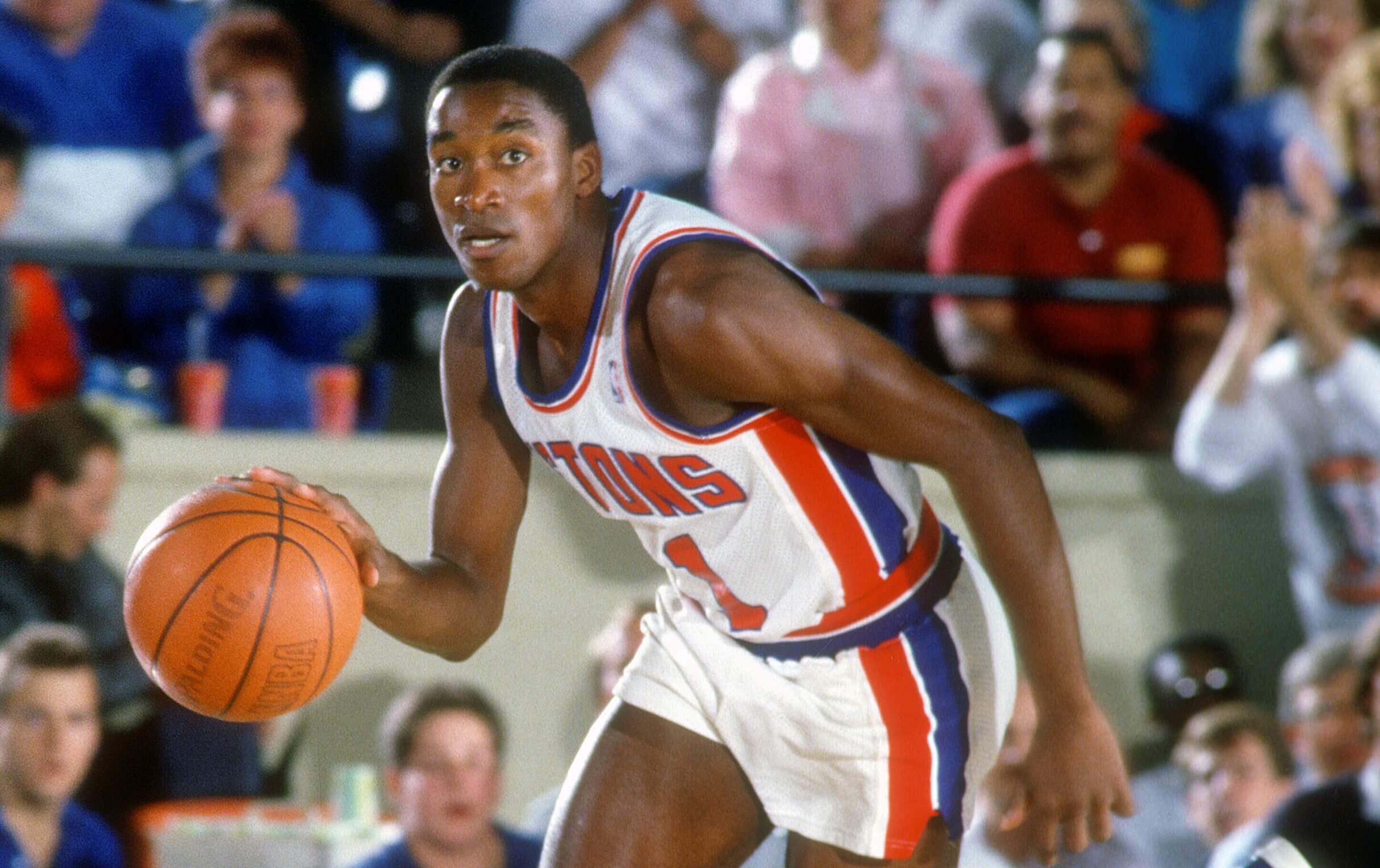 Thomas is one of the top point guards to ever put on an NBA uniform. Selected out of Indiana with the second overall pick in the 1981 NBA Draft, Thomas made an immediate impact as a rookie. He averaged 17.0 points and 7.8 assists and made the first of his 12 straight All-Star seasons.
As Thomas ' career with the Pistons moved through the decade, he became part of the "Bad Boys." With Bill Laimber, Dennis Rodman, Rick Mahorn, and John Salley, the Pistons became one of the most physical (some say dirty) teams in the league.
Before the Pistons became kings of the Eastern Conference late in the '80s, they had to first fight through the Boston Celtics. Those battles with Boston were as physical as they come.
During the 1985 conference semifinals, Laimbeer, in typical fashion, threw elbows all game, irking the Celtics.
"Laimbeer threw an elbow," Boston coach K.C. Jones said after the game, per United Press International. "A lot of times, the officials don't see it. Laimbeer does whatever he can get away with. And he does it all the time."
Celtics center Robert Parish bit his tongue over Laimbeer's antics, but he finally had enough when they met in the 1987 conference finals. In Game 5, Parish took down Laimbeer with a couple of punches after going for a rebound. No foul (personal or technical) was called.
Fights and hard fouls were the norm in the 1980s.
Thomas still has the scars to prove how physical the '80s were
Thomas was a recent guest on The Cedric Maxwell Podcast. He and Maxwell, who starred with the Celtics in the late '70s and early '80s, spoke about NBA life in the '80s.
Maxwell had a beef with Draymond Green of the Golden State Warriors during last year's NBA Finals between the Warriors and Celtics. Green, like Redick, questioned the physicality of the 1980s, and the two had a back-and-forth argument throughout the series.
During his conversation with Thomas, Maxwell pointed to the former Pistons guard's eye.
"The physicality was real," Maxwell said. "There's a scar that's over one of them eyes of yours that Karl Malone gave you. That wasn't because you were doing anything wrong. You were just coming toward the basket."
"I got one from Karl Malone on this eye," Thomas said, pointing to his left eye. "And I got one from Bill Cartwright on this eye. That's just how it was. When you were a small guy coming into the lane, the big guys took that as an insult."