JJ Redick's Take on Larry Bird Shows He's Clueless About '80s Basketball, and Dominique Wilkins Blasted Him For It
JJ Redick knows basketball. He's played it at a high level for years, including 15 seasons in the NBA. He seemingly just has no clue about basketball in the 1980s.
Last week, Redick and Chris "Mad Dog" Russo compared Larry Bird's numbers to Stephen Curry's during an episode of First Take. Russo explained the game was completely different when Bird played and brought up the physicality of his era. Redick shrugged off the physicality part, implying Curry gets banged around more than Bird ever did.
Enter Dominique Wilkins.
JJ Redick embarrassed himself with his Larry Bird take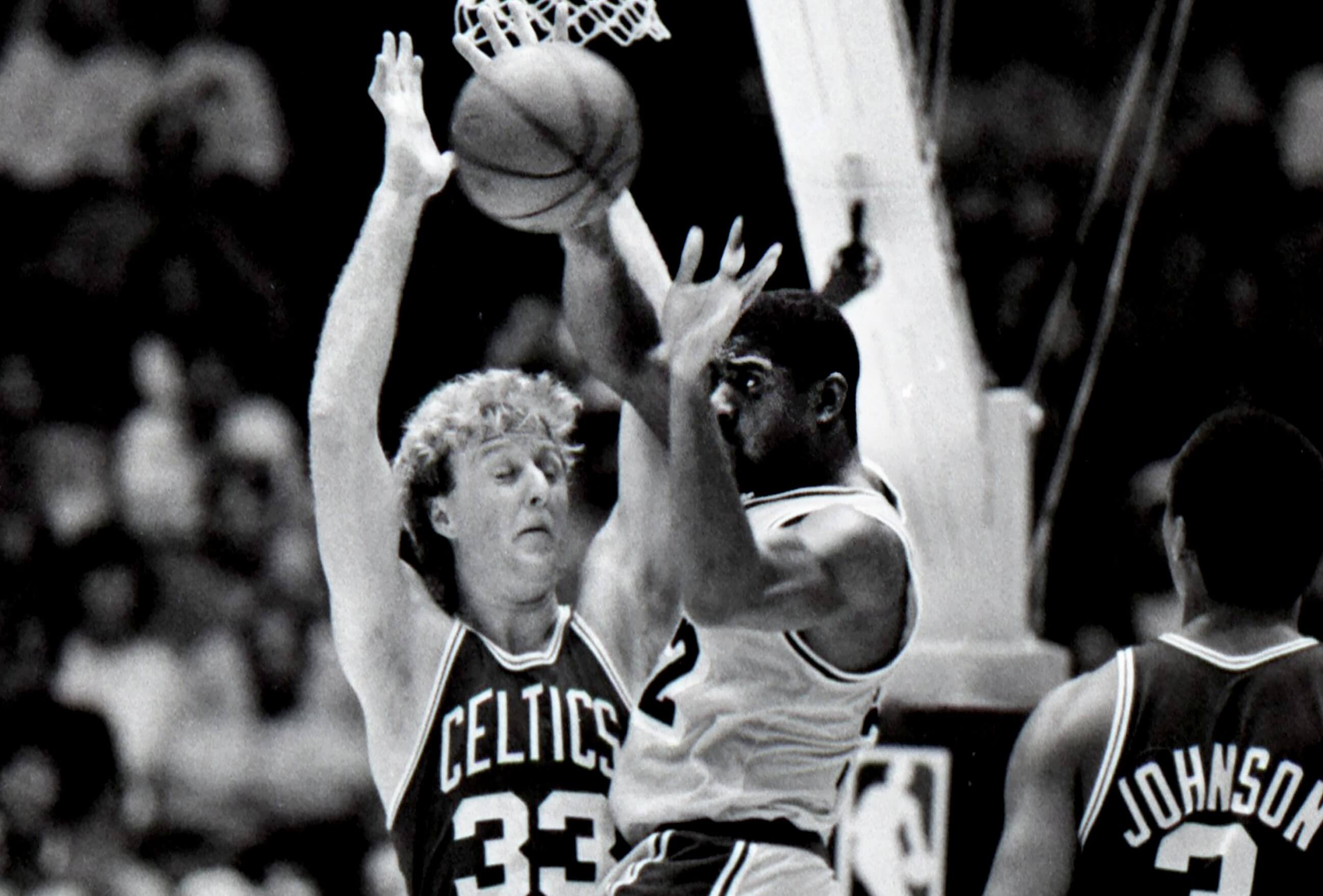 Larry Bird might be a top-five player in NBA history. He's certainly top 10. While Redick admitted to Russo that Bird was one of the greatest shooters ever, he said there is no way he can ever be considered one of the best three-point shooters.
Redick made his money in basketball with the long ball. He did very little of anything else, averaging two assists and two rebounds in his 15-year NBA career. He knows a little about three-point shooting, and he decided to explain to Russo why Bird can't be considered one of the best in that department.
"There's plenty of people that have shot more, made more, and — guess what — made more at a higher percentage than Larry Bird from three," Redick told Russo. "I'm not saying Larry Bird is not one of the greatest shooters ever. He's not one of the greatest three-point shooters ever."
Bird doesn't have the three-point numbers because that wasn't part of his game. It wasn't part of the NBA game back then. During the 1985-86 season, Bird led the league with 82 made 3-pointers. He hit 82 of 194 shots from behind the arc, a 42.3% clip. During the 2015-16 season, Curry took 886 three-pointers, making 402. In the 80s, there were post-up centers, with most teams looking to get the ball inside. Today, the game is a barrage of three-pointers.
Where Redick really lost knowledge points was saying Curry gets beat up more than Bird ever did.
"When I watch Steph Curry, off the ball in a playoff game getting grabbed and held by Marcus Smart, they're attached to him at all times," Redick said. "Then when I watch Larry Bird coming off a pin-down and no one is within five feet of him. You're telling me one is more physical than the other?"
Dominique Wilkins sets the record straight with Redick
Dominique Wilkins, who had some intense battles with Bird, had a tough time holding back when weighing in on Redick's comments. Wilkins used words like "idiotic" and "stupid" to perfectly describe Redick's take.
"First of all, Redick don't know what the hell he's talking about," Wilkins said on SiriusXM NBA Radio on Tuesday. "I'm gonna say it right now: He doesn't know what the hell he's talking about. I'm like, what basketball was you watching? To say something as idiotic as that is ridiculous.
The physicality that was a part of the league. Hey, look, when you can put your hand on a guy's hip and make him go a certain way, and you can put your elbow in his chest a guy to slow him up  — there's not that many guys that can deal with that type of pressure. For JJ Redick, who played this game, I'm very disappointed that he said something so stupid."
Wilkins didn't want to make this about his era. He just wanted to prove how foolish Redick's take was.
"We had our time, it was a great time. It's their time now. But don't crap on us to prove your point," Wilkins said. "It doesn't make sense and it's not valid. … I just don't like the disrespect. To say that about Larry Bird — less physicality — is (Redick) stupid? It's just a stupid comment to make. It's got nothing to do with Steph Curry or Larry. It's the content. He should know better than that."
To think today's NBA is more physical than the 1980s is flat-out ludicrous, and Redick should be called out for the foolish comments.