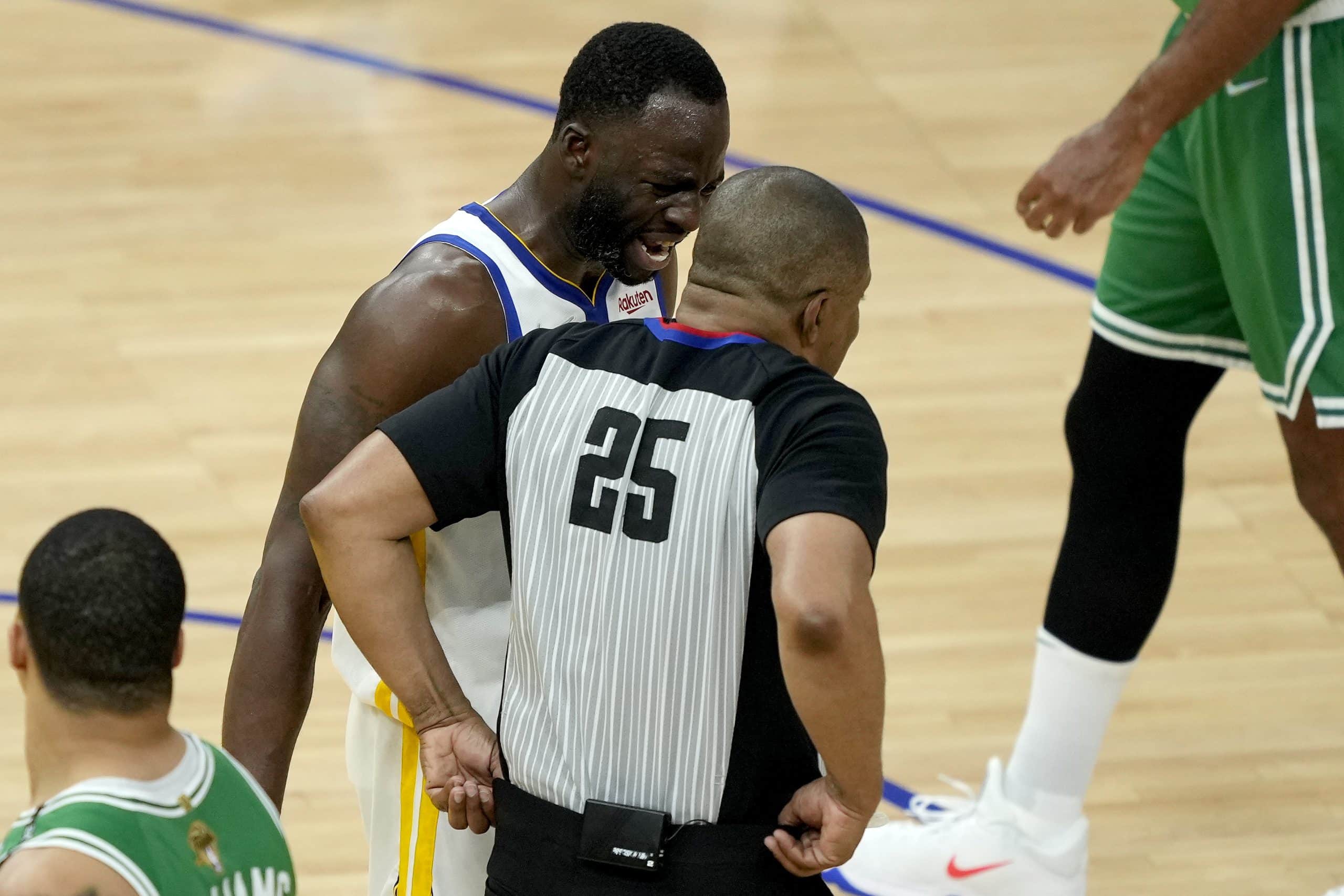 Cedric Maxwell to Draymond Green: 'Ask Your Daddy Who I Was'
Former Boston Celtics star Cedric Maxwell and Golden State's Draymond Green are keeping things entertaining off the court.
Cedric Maxwell insists he has no beef with Golden State Warriors forward Draymond Green. The former Boston Celtics star and current radio analyst for the team made a comment about Green after Green's antics in Game 2 of the 2022 NBA Finals. Green spent much of the game jawing at and antagonizing Celtics players, and Maxwell said Green would have gotten knocked out if he pulled that stuff in the 1980s.
Green fired back, saying Maxwell talked a tough game, but he was probably bullied more often than he got physical with others. The banter between the two has been entertaining. Maxwell came back and implied that Green didn't know what he was talking about since he wasn't even born when he played. He told Green to go ask his daddy who he was.
Cedric Maxwell and Draymond Green have been entertaining off the court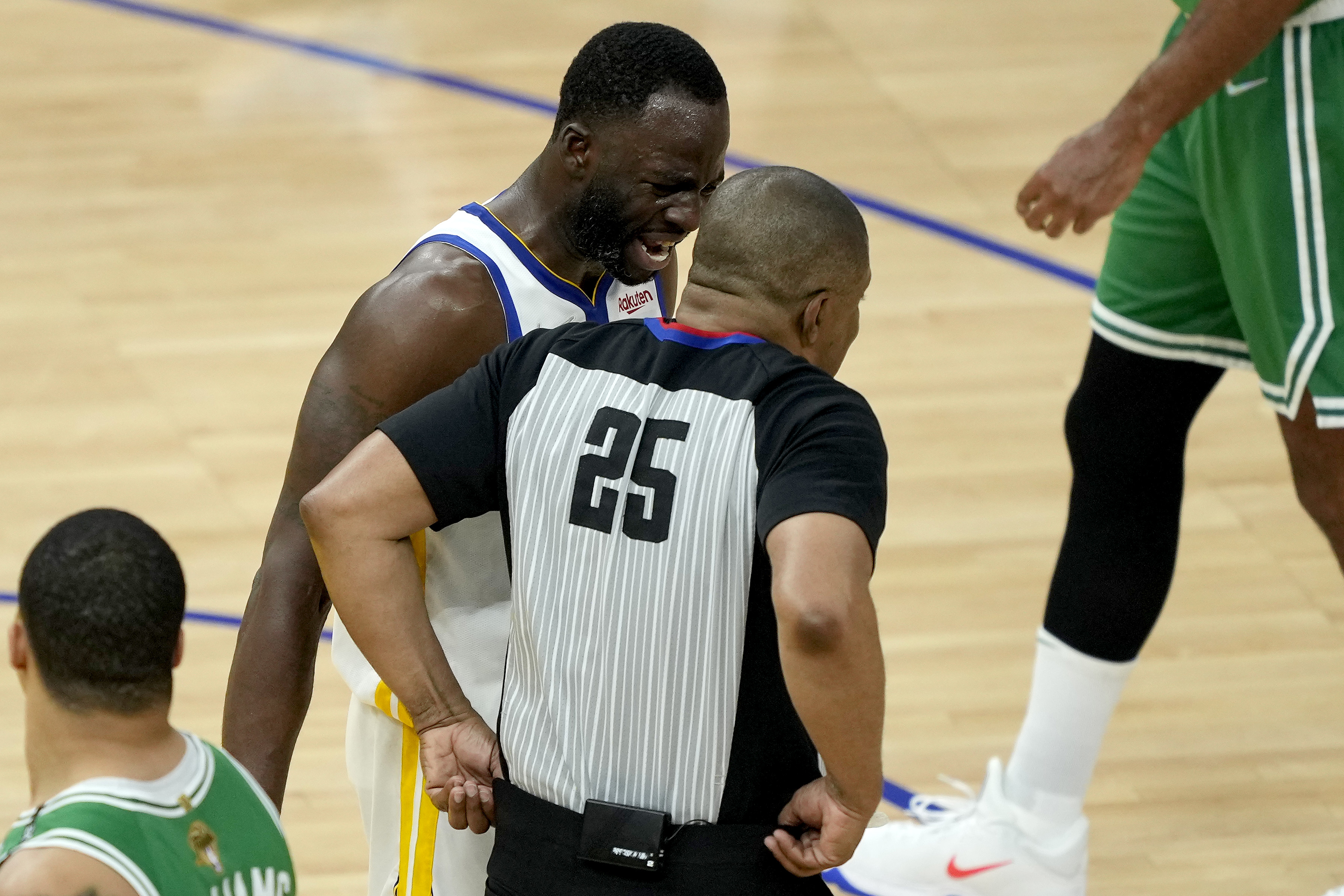 Green was the talk of Game 2. After the Celtics stole homecourt advantage from the Warriors with a 120-108 win in the series opener, the Warriors needed to do whatever they could to scratch out a Game 2 victory.
From the get-go, the Warriors forward jawed with numerous Celtics players. There was a lot of pushing, elbowing, and trash-talking to try and get the Boston player off their game.
After fouling and then landing on Jaylen Brown during a three-point attempt, Green had his legs draped over Brown and didn't attempt to get up. Brown pushed his leg off him and a skirmish ensued. Green even tried to pull down Brown's shorts.
"I don't know what I was supposed to do there," Brown said, per Sports Illustrated. "Somebody got their legs on the top of your head … and then he tried to pull my pants down, I don't know what that was about but that's what Draymond Green does." 
After the game, Maxwell said Green's ploys wouldn't have gone over well during his era.
"That (expletive) that Draymond Green was doing? During the 80s, he'd get knocked the (expletive) out," Maxwell said, per Mass Live.
Maxwell told Green to ask his daddy who he was
During a Tuesday press conference, Green responded to Maxwell's comments. He implied that Maxwell talked a tough game but wasn't a true tough guy.
"I saw what Cedric Maxwell said," Green told reporters, per Celtics on NBC Sports Boston. "One thing that baffles me about the '80s or '90s or whatever you want to call when basketball was so much more physical is some of the guys that be talking weren't the guys that was punching people. They act like guys was just walking around the court and like, 'I'm hitting that guy in the nose.'
"There were a few guys back then that would lay you out, that would knock you out, that would foul you and get thrown out of the game — Bill Laimbeer, Rick Mahorn. But everybody running around acting like they were that. Y'all were getting bullied."
Maxwell certainly found himself in the middle of many brawls. During the '80s, the Celtics had heated rivalries with the Philadelphia 76ers, Detroit Pistons, and the Los Angeles Lakers. Many of those battles ended up with fights.
Green clearly doesn't know what he's talking about, and Maxwell let him know that.
"Didn't he see Bill Laimbeer get beat down in front of us in the Garden with Robert Parish out there?" Maxwell said. "You can talk about '80s all you want. It's not about me and him.
Cedric Maxwell Reveals the Greatest Series He Ever Played in With the Boston Celtics: 'Those Were Wars'
"I was just pointing out that in the '80s there were some guys like Kermit Washingon, Hakeem Olajuwon. There were a bunch of guys who were mean, tough guys. A lot of the shenanigans that's going on in the game right now with Draymond would not have been tolerated during the '80s.
"Look, I've been in enough of those (fights). Draymond wasn't even born when I was playing or was he? Let me do the math here. Draymond, ask your daddy who I was."
Like Sportscasting on Facebook. Follow us on Twitter @sportscasting19 and subscribe to our YouTube channel.