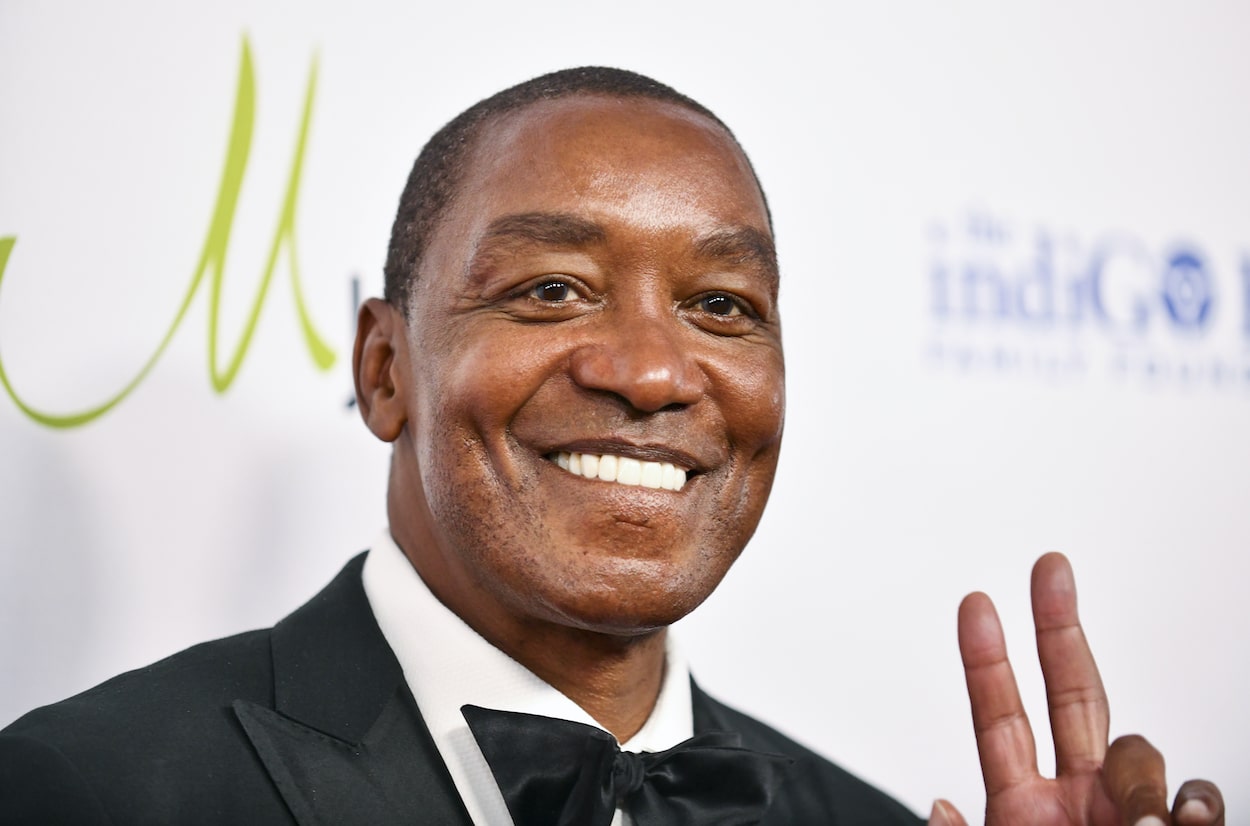 Isiah Thomas Ruthlessly Trashes Draymond Green for Podcasting During the NBA Finals
Isiah Thomas thinks Draymond Green should put down the microphone.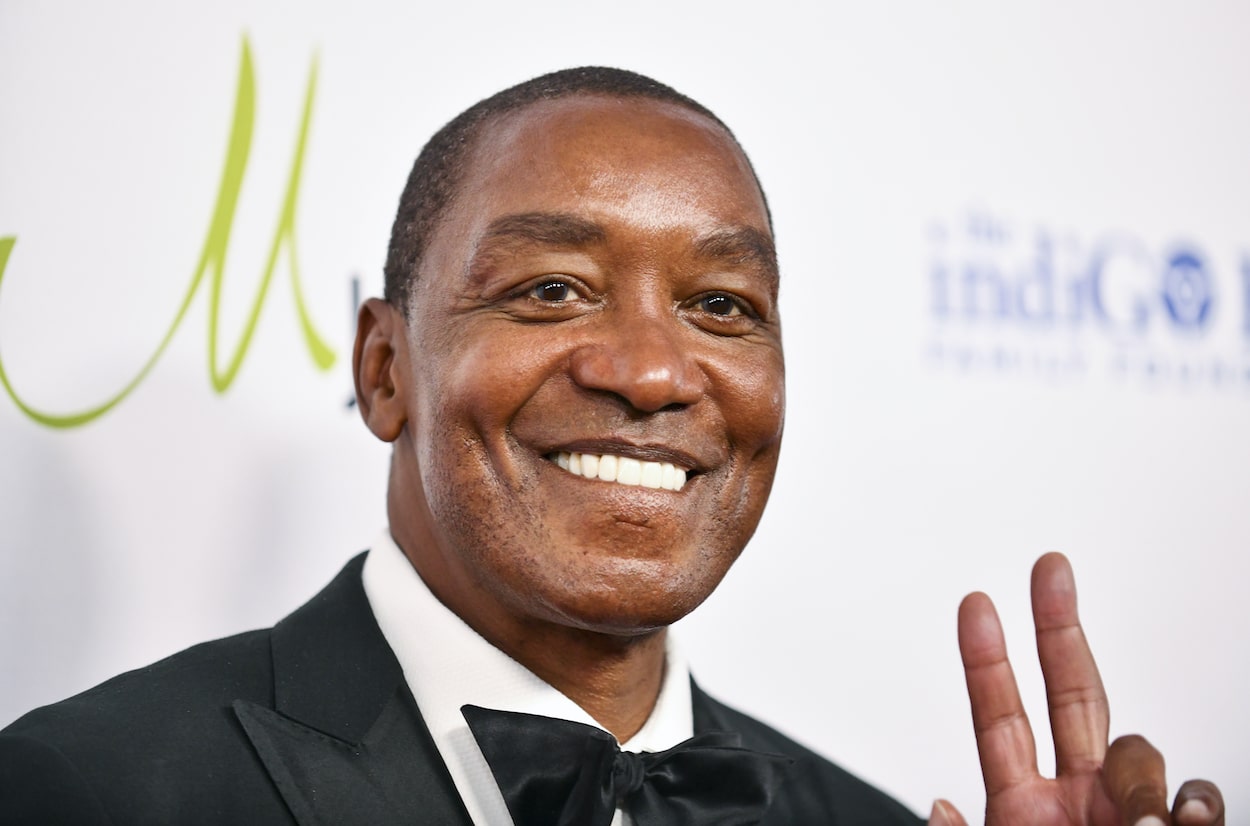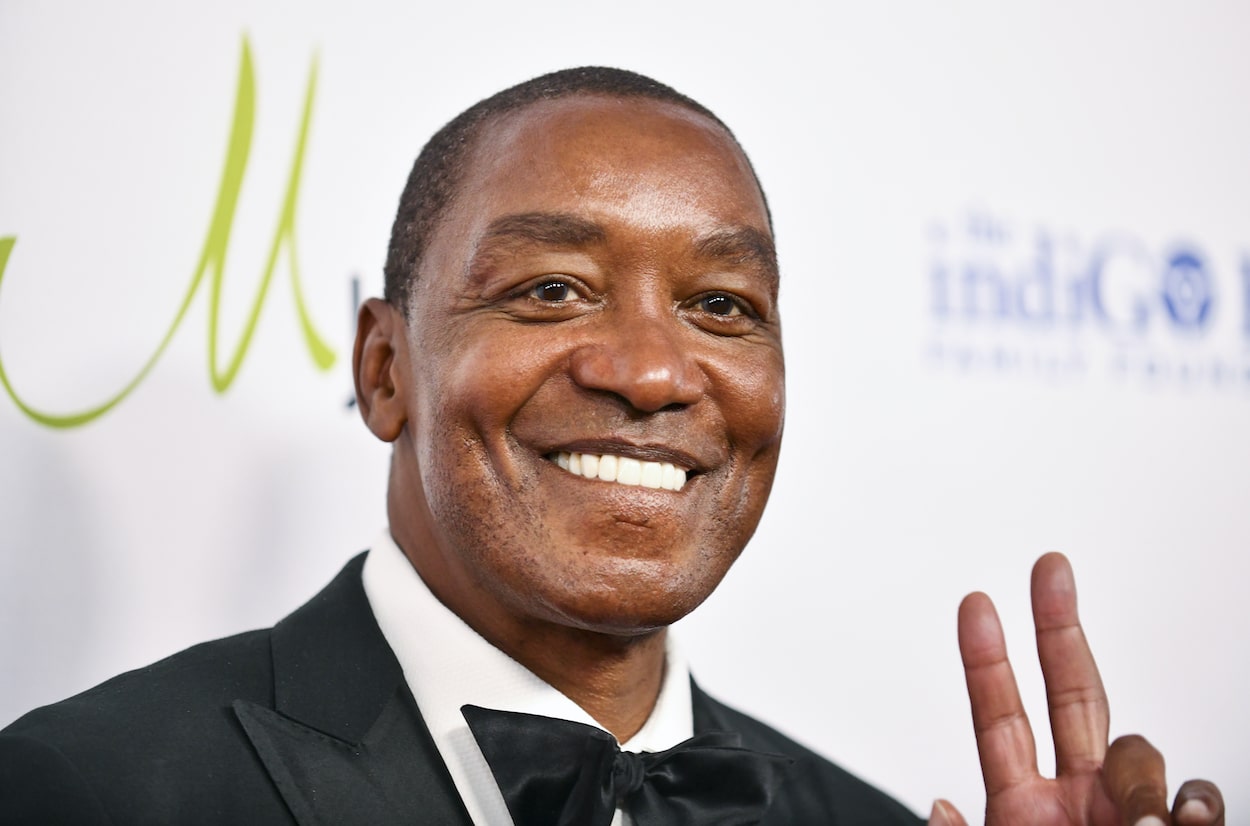 Draymond Green has recently taken on a second career as a podcaster. The Golden State Warriors forward started his own podcast, The Draymond Green Show, last November, and he's been recording episodes all season and throughout the playoffs. Even after Warriors losses this postseason, Green has hopped on the microphone to detail what went wrong.
After Golden State's loss to the Boston Celtics in Game 3, NBA legend Isiah Thomas ripped Green and theorized that he's spending too much time behind the mic and not enough time focusing on the NBA Finals. Green later responded in a fiery way… on his podcast, of course.
Isiah Thomas rips Draymond Green for podcasting during the NBA Finals
Green hasn't exactly lit up the stat sheet so far in the NBA Finals. Through three games, the forward has scored just 15 total points and dished out 15 total assists. He finished Game 3 with a stat line of two points, four rebounds, and three assists in 34 minutes.
Yikes.
After the game, Thomas proposed a theory about why Green has struggled early on in the Finals.
"When you're playing for a championship, it really is about your mental toughness and your mental focus, and being able to totally 100% concentrate on your opponent," Thomas said live on NBA TV. "Shutting him down, understanding their offensive and defensive schemes. Any time you lose that focus or that concentration and you're talking about Cedric Maxwell, and you're talking about podcasts, and you're talking about the fans, then you have really lost your concentration and your focus.
"And where does that show up? That shows up in the box score in a game like tonight where you played 34 minutes, you have four rebounds, three assists, and two points. Draymond Green does that in a grade school game, not in the NBA Finals. So when you talk about focus, this is what the NBA Finals is about, and right now he has lost focus in terms of concentrating on beating the opponent.
"He's not talking about Jaylen Brown. He's not talking about (Jayson) Tatum, he's not talking about Marcus Smart. He's talking about podcasts and he's talking about Cedric Maxwell and the fans."
Thomas has a point. Instead of speaking with his teammates and coaches or watching film after games, the first thing Green does is head back to his home or hotel room to record an episode. He offered an explanation for that shortly after Game 3.
Green emphatically states the podcasts won't stop
Green was the subject of much criticism after his Game 3 no-show, but as has been his routine for the entire playoffs, he immediately jumped behind the mic to talk about it.
"Listen, y'all gon' get this podcast like I told y'all in the beginning of these playoffs," he said on the most recent episode of The Draymond Green Show. "This podcast ain't going nowhere. … You will turn this podcast on and you will listen, and that's just that.
"It baffles me. It's so funny when I hear people like, 'Oh, you shouldn't be podcasting.' So what should I be doing when I get to my room? Should I go to sleep? Should I watch the film of the game? Because I'm gonna be doing that anyway.
"Ya'll gon' get this podcast. Win, lose, draw, hoisting the trophy, putting my ring on my finger, you name it. Y'all getting this podcast. So keep talking. Blah blah blah. Enjoy your news cycle tomorrow, it'll be great, and then make sure you listen to the pod."
Impressive marketing at the end there, at least.
Green has always been one to listen to his haters and try to prove them wrong on the court, and he'll need to do that soon if he wants Thomas' narrative to go away.
Like Sportscasting on Facebook. Follow us on Twitter @sportscasting19.