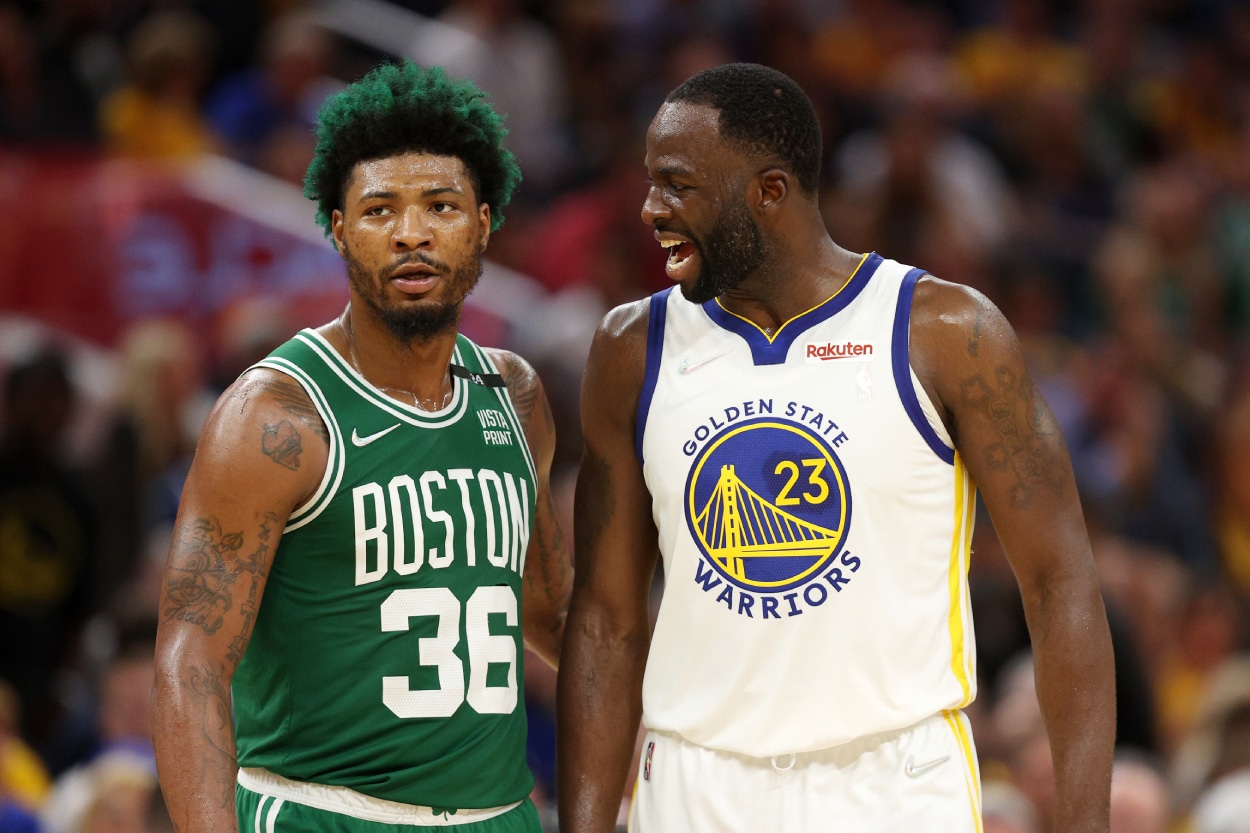 Draymond Green Responds to Cedric Maxwell and Shows He Has No Idea What He's Talking About
Draymond Green's main objective is to get under the skin of his opponents.
Draymond Green has a better shot at succeeding as a stand-up comic than a stand-up basketball player. The Golden State Warriors forward responded to former Boston Celtics star Cedric Maxwell. Maxwell said Green's antics used in Game 2 of the NBA Finals would've gotten him knocked out if he played that way in the 1980s.
Maxwell got straight to the point, saying Green's antagonistic style of play would have gotten him in trouble during his era. Green had a laughable, long-winded response that showed he really didn't know much of what he was talking about.
Draymond Green was criticized for his style of play in Game 2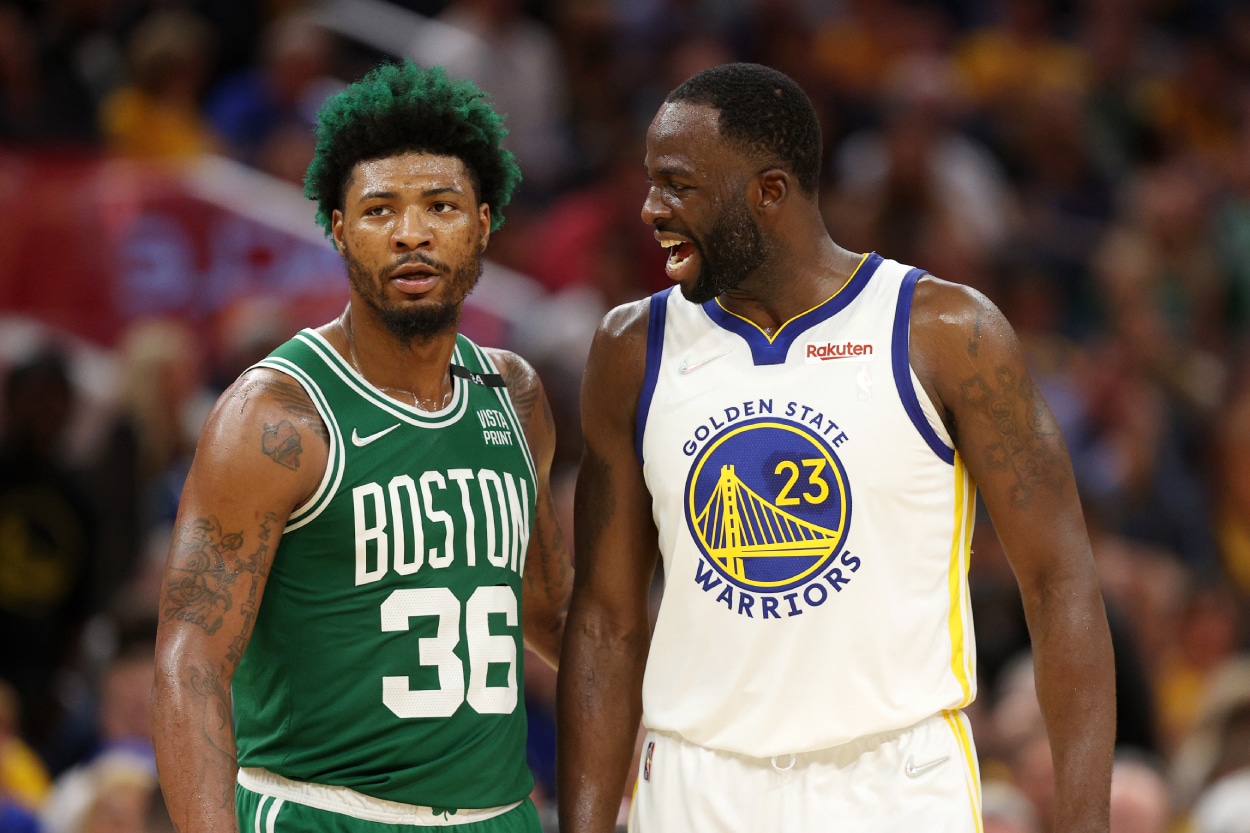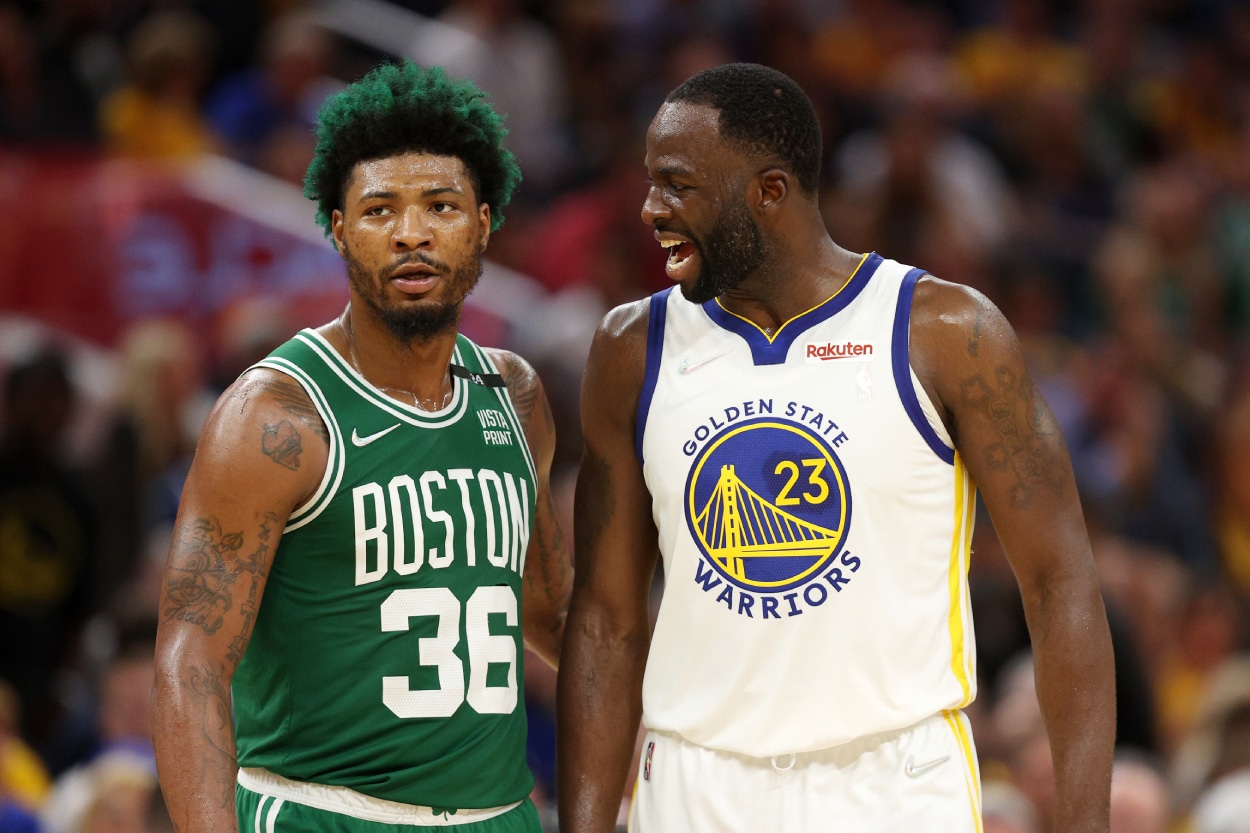 After losing Game 1 at home, the Warriors needed to play desperate basketball in Game 2. Green got a bit carried away in his desperation. For Green, basketball was secondary. He spent most of his time jawing at Celtics players, trying to get under their skin.
Green's motor never stops. He plays hard. He'll dive for loose balls and outhustle you, but his main goal is to get you off your game.
He went overboard in Game 2. Green antagonized all game. He pushed things too far when he fouled Jaylen Brown on a three-point attempt, fell on him, didn't get off him, and then tried to pull off Brown's shorts.
"I don't know what I was supposed to do there," Brown said, per Sports Illustrated. "Somebody got their legs on the top of your head … and then he tried to pull my pants down, I don't know what that was about, but that's what Draymond Green does." 
Maxwell, who played for the Celtics from 1977 to 1985 and is a radio analyst with the team, blasted Green after Golden State's Game 2 victory. He said Green's actions would have gotten him knocked out during the 1980s.
"That (expletive) that Draymond Green was doing? During the 80s, he'd get knocked the (expletive) out," Maxwell said, per Mass Live.
Green rambled in his response to Maxwell's comment
During a press conference Tuesday, reporters asked Green if he heard Maxwell's comment. He said he did before going on an embarrassing, long-winded rant about players in the '80s and '90s.
"I saw what Cedric Maxwell said," Green told reporters. "One thing that baffles me about the '80s or '90s or whatever you want to call when basketball was so much more physical is some of the guys that be talking weren't the guys that was punching people. They act like guys was just walking around the court and like, 'I'm hitting that guy in the nose.'
"There were a few guys back then that would lay you out, that would knock you out, that would foul you and get thrown out of the game — Bill Laimbeer, Rick Mahorn. But everybody running around acting like they were that. Y'all were getting bullied.
"So it baffles me that every guy, just because they played in the '80s, just because they played in the '90s, is like, 'Man, if you played in our day, you'd get knocked out.' No, not really, because it wouldn't be you. So, OK, you're saying Rick Mahorn would've knocked me out. Rick Mahorn probably knocks you out. Bill Laimbeer probably lays you out. So were there enforcers of that time? Of course."
Let's stop there. Laimbeer was anything but an enforcer. He, like Green, was short on basketball skills. Nobody was afraid of Laimbeer. They knew he was a dirty player who may take you out with sneaky hits and cheap shots.
Green then went on to insinuate that Maxwell didn't have any basketball talent.
"When guys get to making these comparisons or talking if you played in this day and age," he continued. "Yeah, and if you played in this day and age, you had to be way more skilled than you were."
For the record, Green hasn't averaged more than 8.0 points in the last four seasons. He's the last player who should talk about basketball skills. His best year came during the 2015-16 season when he put up 14.0 points and 9.5 rebounds. Maxwell averaged 19.0 points and 9.9 rebounds in his second year in the league. He has more basketball skills than Green will ever have.
It's fitting Green brings up Laimbeer. They are the same antagonistic-type player, and neither was an enforcer nor a skilled basketball player.
Like Sportscasting on Facebook. Follow us on Twitter @sportscasting19 and subscribe to our YouTube channel.