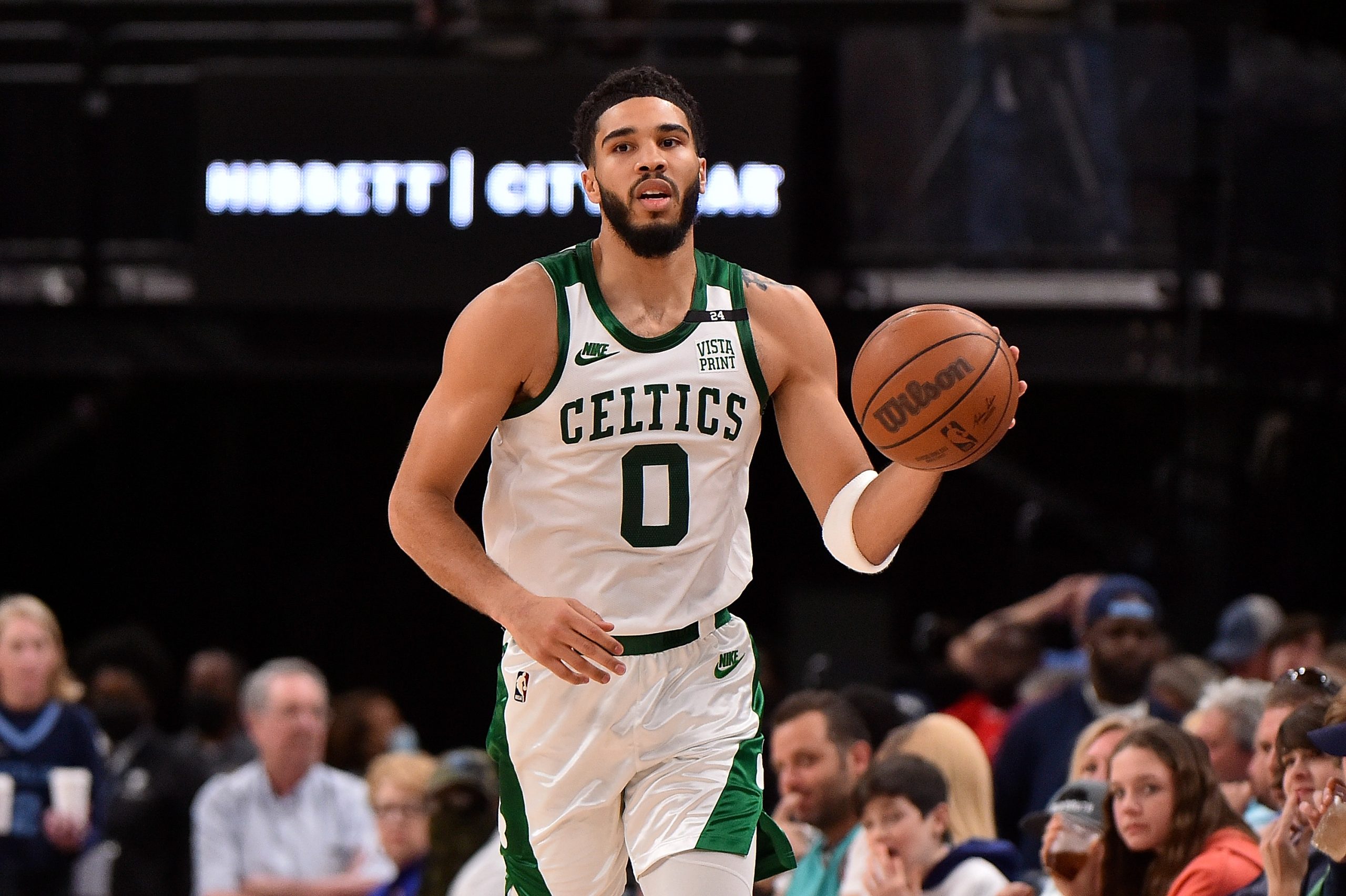 Jayson Tatum Didn't Know Who Cedric Maxwell Was Until ESPN Stepped In
Boston Celtics star Jayson Tatum now knows who Cedric Maxwell is, thanks to ESPN.
Jayson Tatum has been with the Boston Celtics for five seasons. Cedric Maxwell spent eight years playing for the Celtics, winning a pair of championships. Maxwell has been a radio announcer for the team since 2001.
The man many refer to as "Cornbread" was the MVP of the 1981 NBA Finals and has his No. 31 retired by the Celtics. It wasn't until a 2017 ESPN documentary on the rivalry between the Celtics and Los Angeles Lakers came out that Tatum, Boston's latest star, knew who Maxwell was.
Jayson Tatum the latest in a long list of Boston Celtics stars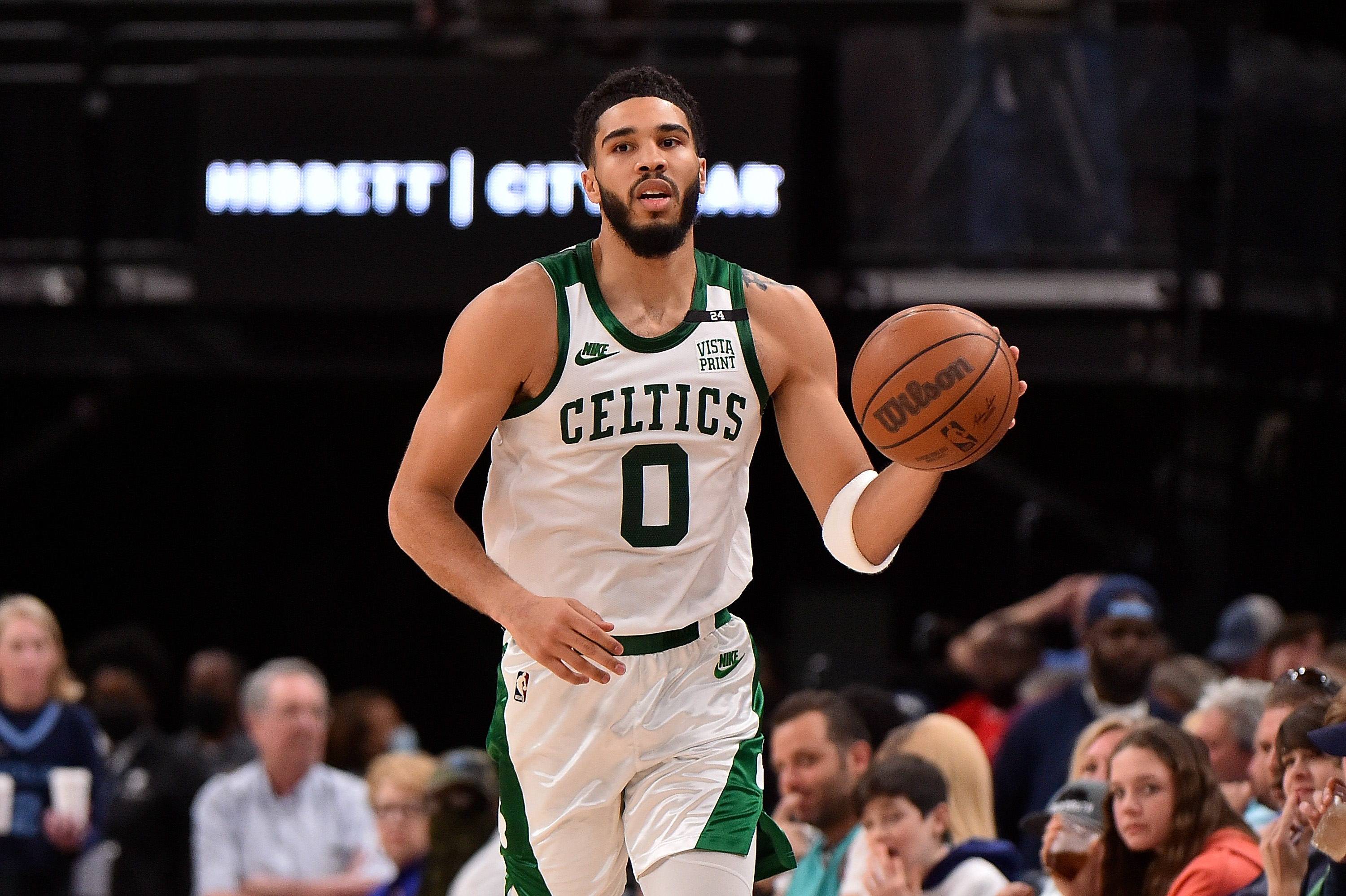 Tatum earned his third consecutive NBA All-Star honor this season and helped the Celtics make a remarkable turnaround. After sitting at 25-25 through the first 50 games, Tatum heated up and helped Boston finish the regular season on a 26-6 run.
Tatum has arguably become a top-10 player in the NBA. Now is his time to turn his game up a notch. The second-seeded Celtics earned a tough first-round matchup with the Brooklyn Nets, led by superstars Kyrie Irving and Kevin Durant.
In their last meeting, Tatum exploded for 54 points in a 126-120 victory over the Nets. After struggling with his shooting during the early part of the season, Tatum came on strong. In Boston's last 19 games of the season, Tatum went for at least 30 points in 10 games.
While he hasn't reached the level of a Larry Bird, Tatum is already putting his name up there with some of the all-time Celtics greats. Tatum has shown he can do wonders with the basketball, averaging career-highs this season in points (26.9), rebounds (8.0), and assists (4.4).
He now has to prove he can win. Most of those Celtics greats, whose numbers are hanging in the rafters at TD Garden have a championship ring. Tatum needs to show he can bring a title to Boston.
Jayson Tatum didn't know who Cedric Maxwell was until he watched an ESPN documentary
Maxwell was good. Overshadowed by Bird, Robert Parish, and Kevin McHale, Maxwell played a major role in helping the Celtics to championships in '81 and '84. In just his second year in the league, Cornbread averaged 19.0 points and 9.9 rebounds for the season. The next year, Bird joined the team, and he still put up 16.9 points and 8.8 rebounds while leading the NBA in field-goal percentage for the second straight year at 60.9%.
Maxwell then was the MVP of the 1981 NBA Finals the next season, and he played a big role in Boston winning the '84 series against the Lakers in seven games. It was his "jump on my back" line that he lived up to in the series finale. Max finished as Boston's high scorer with 24 points. He added eight rebounds and eight assists in Boston's 111-102 win.
Despite those accomplishments, Tatum didn't know who Maxwell was until ESPN put out its 30 for 30 documentary Celtics/Lakers: Best of Enemies in 2017.
Max explained during an interview with Boston Globe reporter Dan Shaughnessy.
"He really didn't know who I was," Maxwell said of Tatum in a video posted by NBA History & Legends on CLNS. "So after the 30 for 30, I'm out on the court before a game. He's walking in to shoot around and he says, 'Cornbread, Cornbread.'
"I looked at him and I'm like what's wrong with you today? He said, 'Man, I saw that 30 for 30. Damn, you were a bad motherf*****, man.' He didn't even know who I was."
Maxwell said that documentary taught a new generation who he was
If you're like Tatum and weren't old enough to watch Maxwell and those Celtics play, the ESPN documentary is just what you need. Maxwell said it helped bring a new generation up to date on that heated rivalry with the LA Lakers.
"That 30 for 30 took us to a whole new level, a new generation of fans," Maxwell said. "My kids looked at me and said damn dad, you said that or you talked to James Worthy like that?"
Then Maxwell went back in time.
"This is what I loved about that era," he said. "We hated the opposition. That's something I look at now in sports, which is completely different.'
Shaughnessy agreed.
"There was no hugging Bill Laimbeer after those Detroit games," he said.
Now that Tatum knows who Maxwell is. He can try to emulate him. Offensively, he's already surpassed him, but Maxwell has Tatum where it counts most — championships.