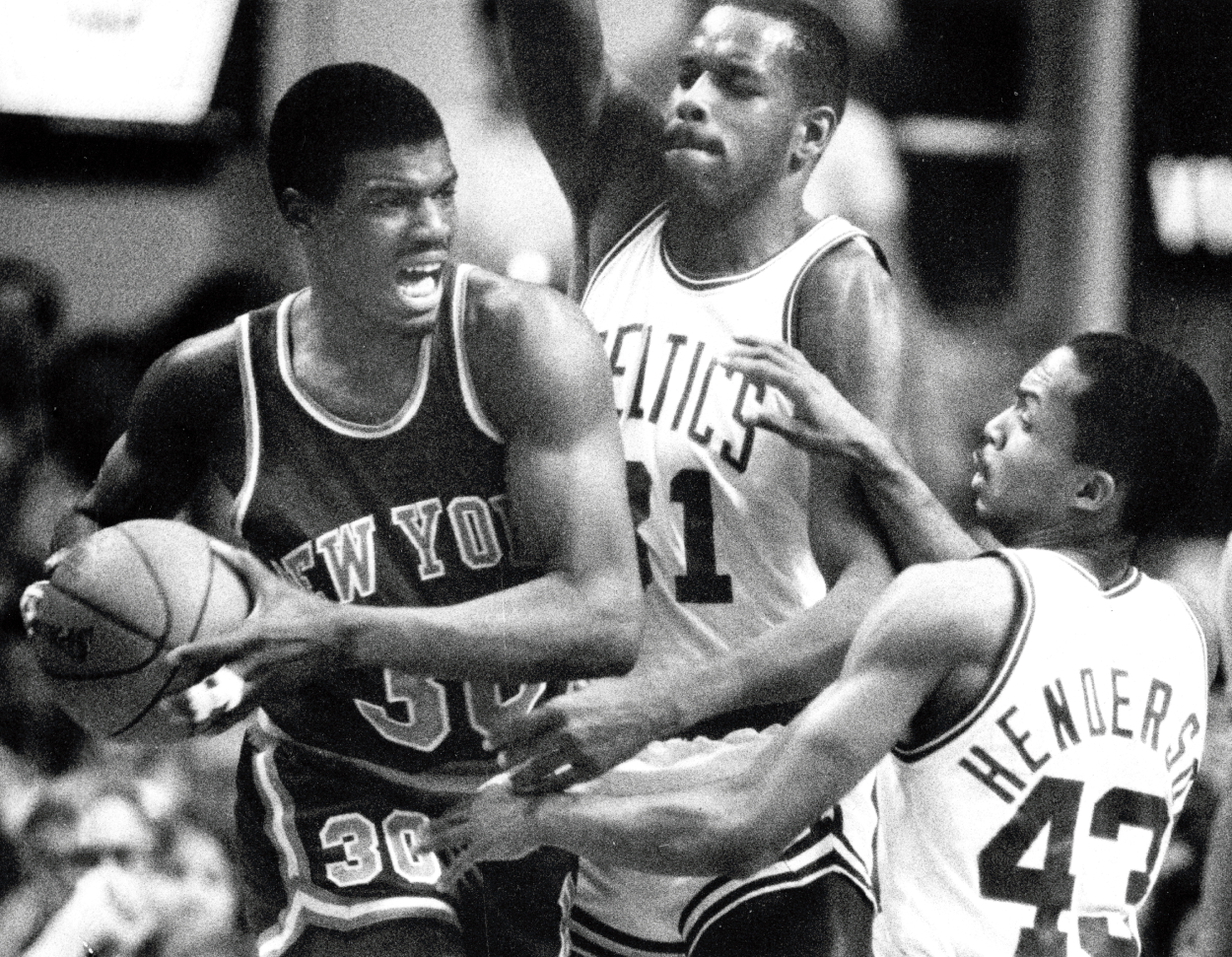 Cedric Maxwell and the 1984 Boston Celtics Were a Reporter's Dream on and off the Court
Cedric Maxwell and the 1984 Boston Celtics were a reporter's dream.
Larry Bird once said he'd put his 1986 Boston Celtics championship team up against any. While that team may have been good as any, Bird's 1984 team may have been the most fun. Cedric Maxwell played a key role for that '84 Celtics team on the court, especially in Game 7 of the NBA Finals against the Los Angeles Lakers.
Maxwell was also a reporter's dream off the court — just as Boston Globe reporter Dan Shaughnessy. While the '84 Celtics dominated on the court, they were a lot of fun to be around off it as well.
The 1984 Boston Celtics were lucky to win the NBA championship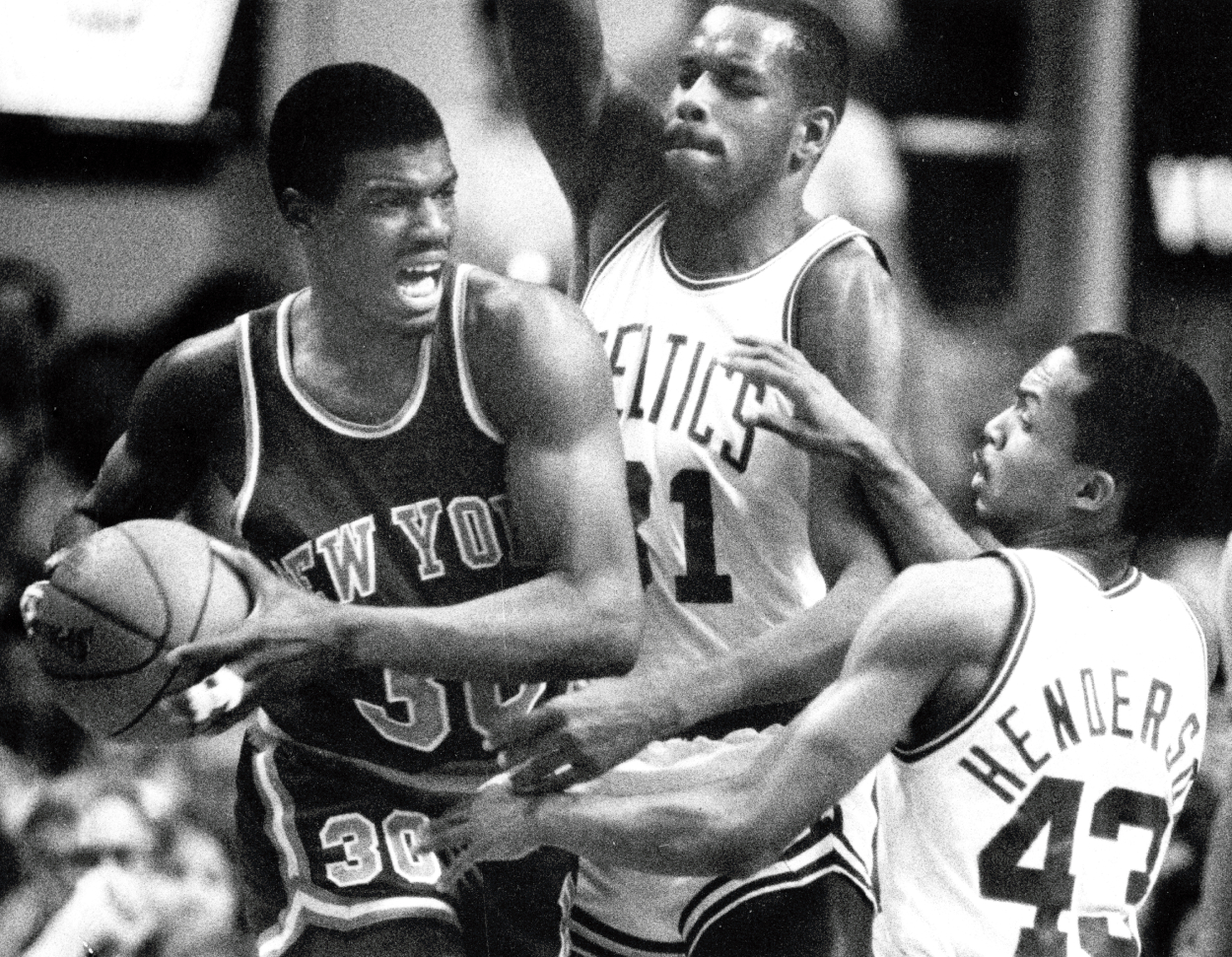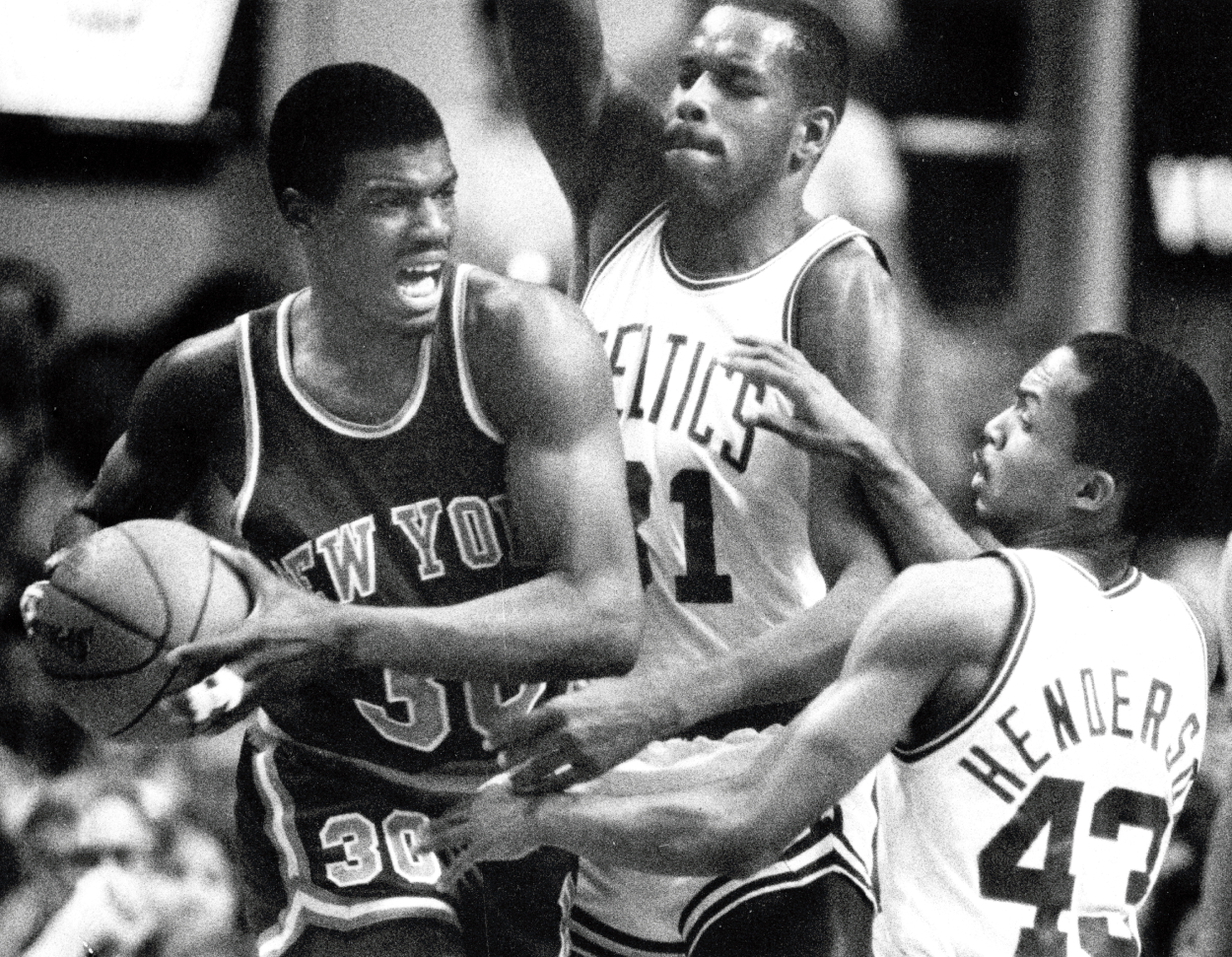 Although the '84 Celtics had, by far, the best record in the NBA, they were still lucky to come away with their second championship of the decade. That's because the Lakers completely outplayed them in the NBA Finals but managed to let the series slip away.
The Celtics secured homecourt advantage after finishing the regular season at 62-20. The Lakers finished 54-28. The league hadn't yet adopted the 2-3-2 Finals format, so the seven games followed the traditional 2-2-1-1-1 system.
The Lakers quickly stole that homecourt edge with a 115-109 Game 1 victory. They were well on their way to a 2-0 series lead, but Gerald Henderson saved the day for the Celtics. The Lakers held a 113-111 lead with 18 seconds left in Game 2, but Henderson stole a James Worthy pass intended for Byron Scott and went in for the game-tying layup. The Celtics won 124-121 in overtime.
The Lakers embarrassed the Celtics in a 137-104 victory at home, prompting Bird to blast his teammates for their soft play. Boston needed Kevin McHale to infamously clothesline Kurt Rambis during Game 4 when the Celtics trailed 76-70. The Celtics used that momentum swing to pull out a 129-125 victory to even the series.
The teams held court the rest of the series with Maxwell coming up big at home in Game 7. Maxwell famously told his players to jump on his back, and he did carry them to a victory. He led the Celtics with 24 points in Boston's 111-102 win.
Cedric Maxwell and the '84 Celtics were a reporter's dream
Those '84 Celtics had the talent, but they also had the characters. As entertaining as they were on the court, they were the same way off it. Shaughnessy said that 1983-84 team was his favorite team to cover.
"The Red Sox winning the World Series in '04, coming back from the Yanks 3-0, you know biblical 86 years, that's the best overall story I ever covered," Shaughnessy said in a video with Maxwell, posted by NBA History & Legends on CLNS. "The best team and the best single event I covered is the '84 Finals, Celtics Lakers. All those Hall of Famers, the back and forth, the 2-2-1-1-1 format, the trash-talking, McHale's takedown, Max hop on my back, all that stuff."
Maxwell pointed out that whenever a reporter asked them a question, it was a straight answer. They told it like it is. He asked Shaughnessy if it made his job more fun because their team was so open with everything
"Did you get so much enjoyment as a broadcaster, as a writer, because we were so open at that time?" Maxwell asked Shaughnessy. "We would tell you whatever you would ask us. You better be ready because we were going to tell you the truth, not like the players today."
Shaughnessy said there was no other team like it.
"It was the only team I ever covered that was like that," he said. "The only other time you encounter that kind of honesty and candor was talking to boxers. Boxers always talk like that.
"That whole team: Max, M.L. (Carr), McHale would do it, Danny (Ainge) would do it. Larry would do it sometimes, and it was gold for us. Poor K.C. (head coach K.C. Jones), he did not do it. He was the opposite of that. He was smart enough to let these guys be themselves."
Maxwell once told Shaughnessy something he thought he wouldn't print, and he was wrong
Maxwell reminded Shaughnessy of a story that he said taught him a lesson. Although he learned a lesson, he still always said what was on his mind.
"Bernard King had been scoring like hell against Detroit before they played us," Maxwell said. "They win the series and they go to play us. They're writing all these stories about Bernard King. Dan Shaughnessy comes to me and said, 'hey, Bernard King scored 40 a game, what are you gonna do about it?'
I looked at him and I said, 'Aint no b**** who walks like this gonna score 40 points on me.' Dan looked at me and was like, 'I'm gonna have to write that down.' I said, 'I don't give a s***. Write it down if you want to.'
"He wrote it the next day in the paper. K.C. went crazy. Bernard King went crazy. That was a lesson I learned about where you would go as a reporter. When I said go ahead and write it down, you're like, 'well, I am.' I didn't believe you were actually going to write it down."
Shaughnessy remembered that moment well.
"That was a great moment," he said. "Of course, we went to New York, and the Celtics shut him down a couple of games. He got 40 in Game 4 and, oh man, the New York Post had "The B**** Is Back" on the back cover."