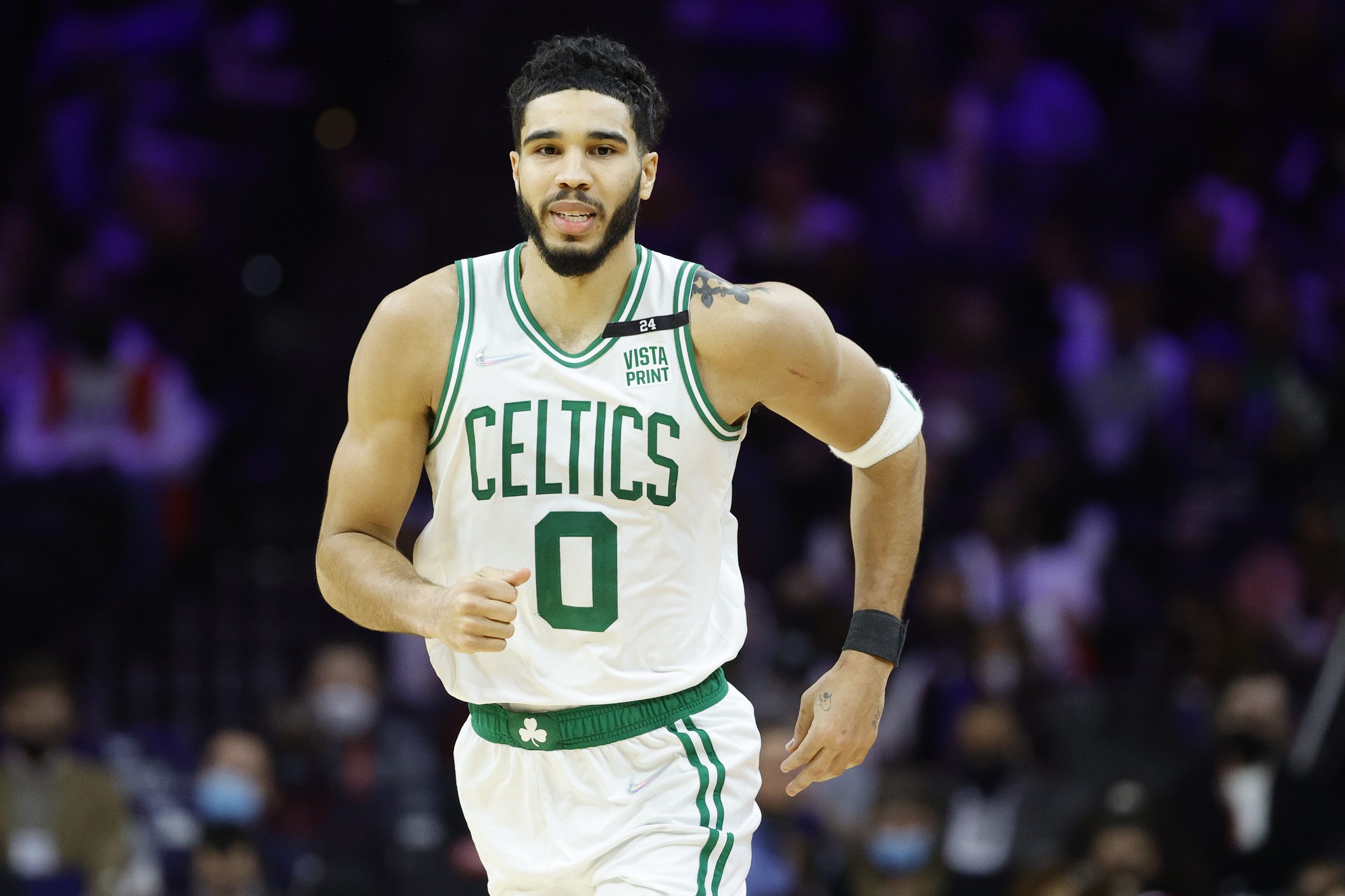 Jayson Tatum Opens Up About His Most Frustrating Times With the Celtics
Jayson Tatum opened up about some of his frustrating times with the Boston Celtics.
After a disappointing season a year ago, the Boston Celtics have struggled for the better part of this season. A nine-game win streak gave them some separation from the .500 mark, yet they still remain in sixth place in the Eastern Conference. Despite two years of mediocrity, Celtics star Jayson Tatum admits these last two seasons haven't been the most frustrating for him as a pro.
During a recent appearance on JJ Redick's The Old Man & the Three podcast, Tatum revealed which of his five NBA seasons were the most frustrating for him.
Jayson Tatum and the Boston Celtics have been up and down all year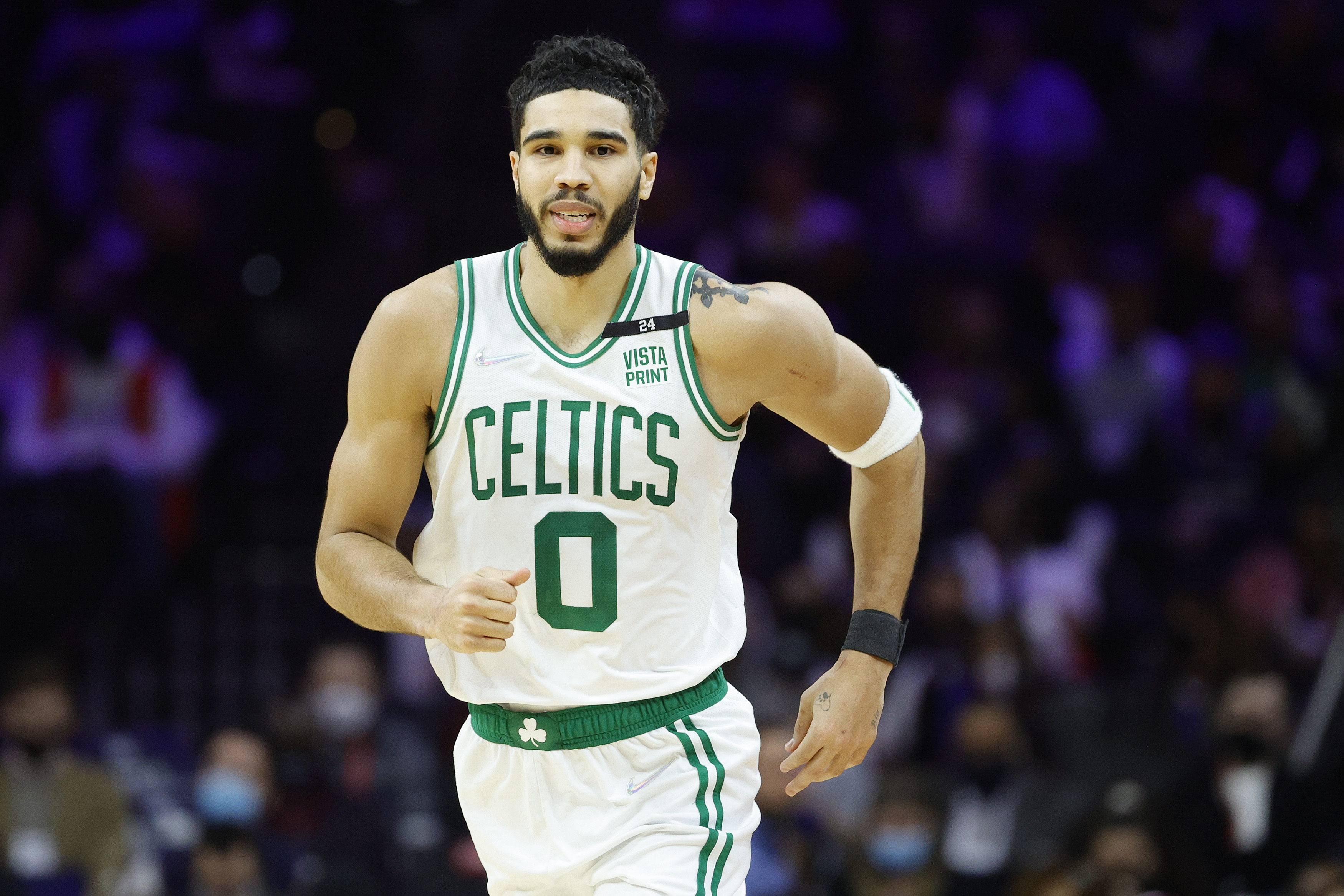 Tatum and the Celtics aren't as bad as they've looked at times this year, and they're not as good as their nine-game win streak. They are healthier and seem to be finding their groove under first-year coach Ime Udoka, so they're likely closer to being on the higher end of their roller-coaster season.
Frustration has set in this season, effort has been questioned, and Tatum missed 20 straight three-pointers at one point this year. The Celtics hovered over the .500 mark all season, one year after finishing a disappointing 36-36.
Just who are the Celtics? Are they the team that went to the Eastern Conference Finals in Tatum's rookie and third seasons? Or are they the team that's regressed and struggled to find themselves the last two years?
Tatum and Jaylen Brown have been together for five years and played major roles in getting Boston to those two ECF appearances. They also haven't gotten Boston any better since then.
For the first time in two years, the Celtics seem to have found themselves. Defense has been the key to their recent success. Tatum and Brown ultimately will be the ones to get Boston over the hump, but things just haven't clicked since their 2020 Eastern Conference Finals played in the bubble.
Jayson Tatum reveals which years were most frustrating for him
Tatum has every right to be frustrated. Things haven't worked out as planned the last two seasons, and during his rookie year, the team was so close to a berth in the NBA Finals. They blew a double-digit lead at home in the 2018 Eastern Conference Finals against LeBron James and the Cleveland Cavaliers.
Every season, there's been some type of frustration for the Celtics. Tatum recently revealed his most frustrating season in Boston was his second year in the league.
"Our chemistry was the best I've had my first year," Tatum said. "If I'm being honest, even if we would've beaten LeBron in Game 7, we weren't going to beat Golden State.
"My second and third years are my two most frustrating seasons. Year 2, we were the most talented team in the NBA. I believe that, even with Golden State. That was the year (Kevin Durant) got hurt and Klay Thompson got hurt. The Raptors went to the championship. They had Kawhi (Leonard), and he played amazing, but for whatever reason, that bothers me that we couldn't figure it out because I know we had more than enough talent.
"The bubble year, my third year, when we lost to the Heat. We were winning every game. We lost in overtime in Game 1. Up 14, I think, in the third quarter of Game 2. We won Game 3, gave up a lead in Game 4. In Game 6, we kinda ran out of gas."
Tatum wishes he knew then what he knows now
Now that the Celtics have struggled to get back to where they were a few years ago, Tatum understands how difficult it is to win a championship.
When you're in those moments when you are that close, you really have to hone in and think this might be my last chance," he said. "I was 21 at the time.
"I remember when we lost, I was pissed because I felt like we could have and should have beat them. The Heat were a really good team, but there was a part of me that was like, I got 15 more years. It's like I've blinked, and it's Year 5. It's going a little faster than I thought."
Redick then asked Tatum why he thought things didn't work out in his second year when Tatum said they were the most talented team in the league.
"It was a combination of Kyrie and Gordon coming back," he said. "We knew what Ky's capable of, but Gordon was coming off an All-Star the year before. He was and still is a very, very good player. But then you have myself, JB, and Terry (Rozier). Naturally, we wanted more. We were young, and we knew how close we got.
"We wanted to be the guys. Everybody was, I think, a little resistant instead of like playing for the same goal."