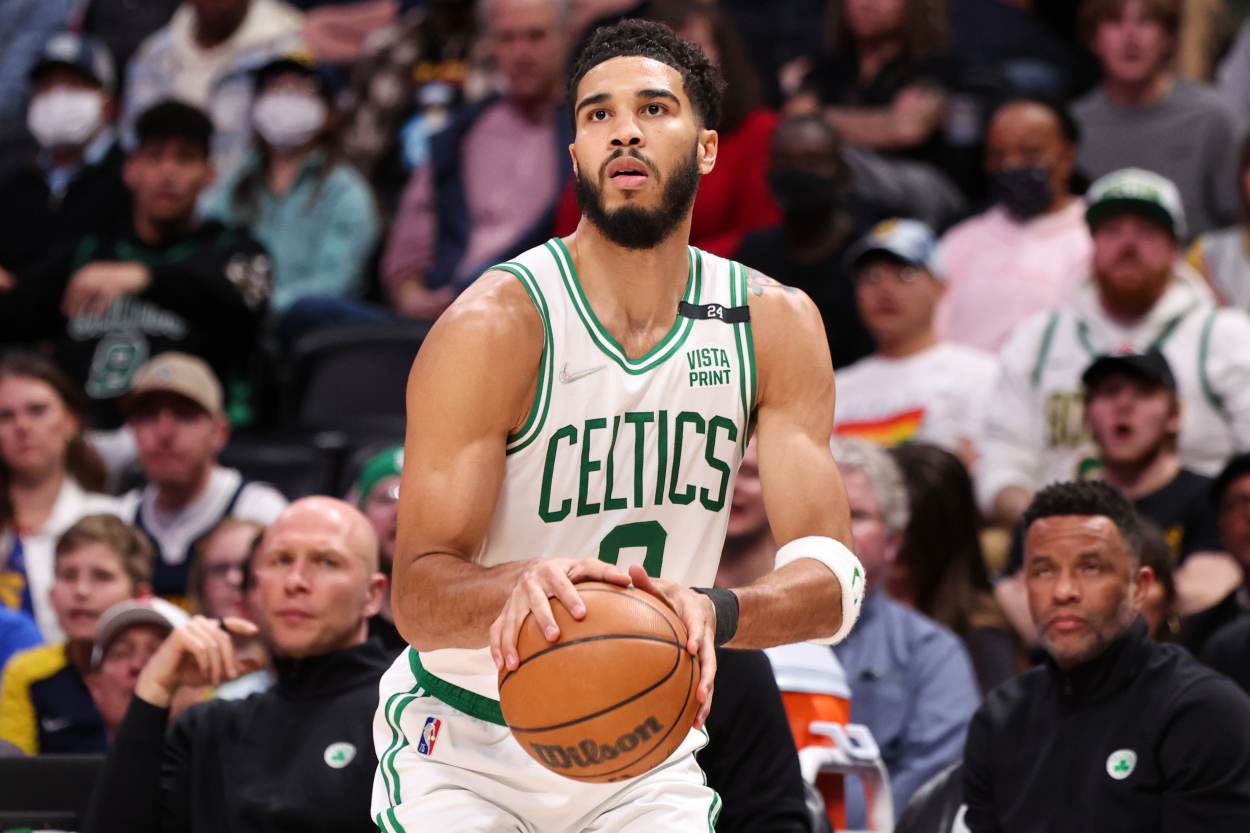 Dear Boston Celtics Fans: Slow Down, Jayson Tatum Is No Larry Bird
Jayson Tatum has led the Boston Celtics to within 1.5 games of first place in the Eastern Conference.
The Boston Celtics hype is swarming throughout New England. Some may even say it's getting a little out of hand.
Led by three-time All-Star Jayson Tatum, the Celtics have become the hottest team in the NBA, winning their last five games and 21 of their last 24. Tatum has caught fire during the stretch, scoring at least 30 points in eight of Boston's last 11 games. Many have put him into the MVP conversation, even after his early-season struggles.
Some have taken Tatum's success further. Ken Laird, operations manager at Boston's WEEI sports talk radio station, is one. Laird recently went on the air and said Tatum could be better than Larry Bird. Celtics fans, please don't fall into this trap. A comparison of Tatum and Bird at this point is beyond absurd.
Jayson Tatum has helped turn the Boston Celtics into title contenders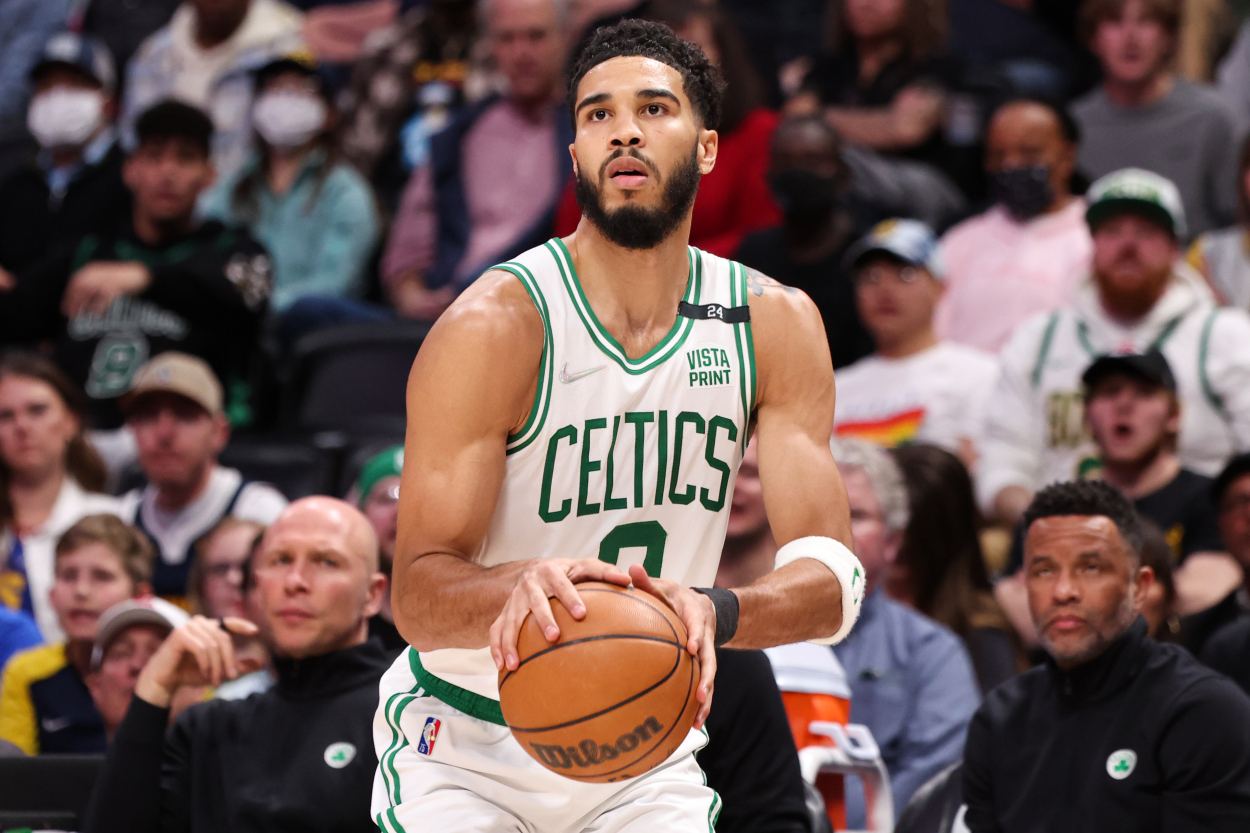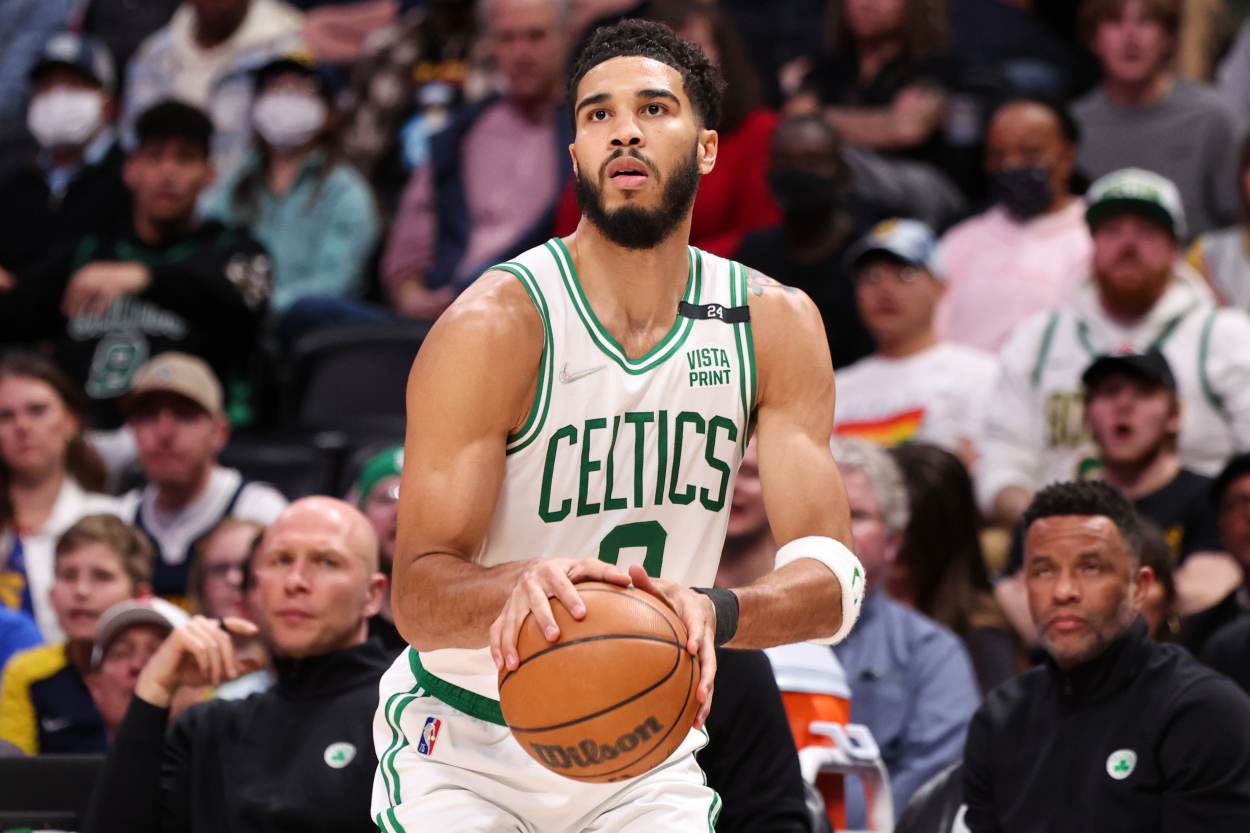 The Celtics are a far cry from what they were in 2021. Three months ago, Boston hovered around the .500 mark and there were signs of frustration and a lack of effort from the players. Blown big leads were the norm.
Ever since 2022 rolled round, the Celtics are a different team, and Tatum has been a different player. Since first-year coach Ime Udoka questioned the team's mental toughness after another blown lead to the New York Knicks on Jan. 6, it's been change for the better in Boston. R.J. Barrett hit a long three-pointer at the buzzer for New York, and the Celtics seemed to be at rock bottom.
"We had lost back-to-back on a missed layup against San Antonio and then obviously giving up the big lead to the Knicks and Barrett hitting the game-winner at the buzzer," Udoka said earlier this month, per MassLive.  "And so I challenged their mental toughness."
The Celtics have gone 28-7 since that loss to the Knicks. Tatum has looked like the player the Celtics had hoped when they made him the third overall pick in 2017.
He's scored better than 30 points in eight of his last 11 games. He racked up 54 in a win over the Brooklyn Nets, and has gotten his name in the MVP conversation. In those last 11 games, the Celtics are 10-1. After sitting at 25-25 through the first 50 games, the Celtics are 1.5 games out of first place in the tight Eastern Conference.
Jayson Tatum is a Boston Celtics star but is no Larry Bird
Let me go on record as saying Tatum is a great talent, a definite top-10 player today. This is far from a knock on the Celtics star, but he's no Bird, and it's insulting to even compare the two.
Laird was on the air with WEEI host Greg Hill and made his case — or tried to — that Tatum could be better than Bird.
"He's a more prolific scorer in terms of points per game," Laird said as Hill and co-host Jermaine Wiggins cringed as he tried to make a point. "Tatum is going to be an all-time all-timer. Now, he's a top-five player in the league. He's an MVP candidate. He's young and he's going to have 10 years of this.
"Bird's career ended early, too bad for him."
Hill simply shook his head and said there will never be another Larry Bird.
"You're seeing it right now, Greg," Laird responded.
Bird and Tatum just can't be compared — at least for now
The Celtics are red-hot, and that's when fans (and media personnel) can get a little carried away.
Tatum might be the hottest player in the league right now, but where was he through the first 50 games? The bigger sample size shows he's not as great as his current hot streak. This is the same guy who struggled mightily with his shooting early in the season.
What about last season? The Celtics finished 36-36 under Tatum's leadership. From the beginning of last season through the first 50 games this year, the Celtics were nothing better than mediocre (61-61). They are on one heck of a hot streak now, and Tatum is being compared to Bird, arguably a top-five player of all-time?
For Tatum to even be mentioned in the same breath as Bird, he needs to win something. Bird won three championships, earning the first one in his second season, right after winning Rookie of the Year.
He collected his second title in 1984, the same year he won the first of his three straight MVPs. Bird was a winner. Tatum hasn't been there yet. If Tatum and the Celtics can win a title this year, then the discussion can at least begin. If Boston gets bounced early as it did last season, all this hot-streak talk will turn into same-old-Celtics chatter.
Creating debates are fun and good for talk radio. This one, however, isn't even debatable.