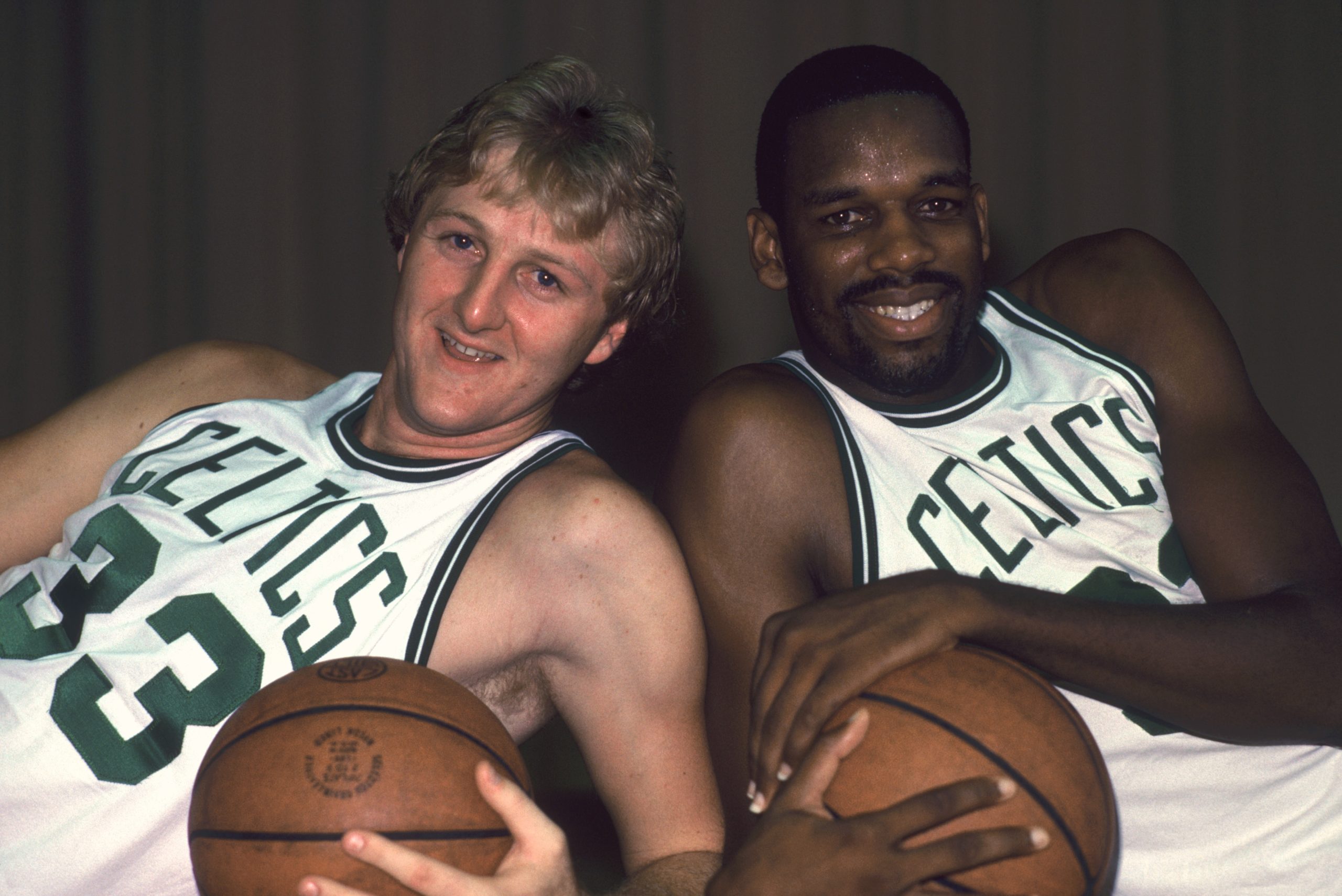 After Early Resentment, Cedric Maxwell Said He Had to 'Form a Union' With Larry Bird
Cedric Maxwell said he was "pissed off" at all the attention Larry Bird got before putting on a Boston Celtics uniform.
Cedric Maxwell had the best season of his career. It was his second year in the NBA, and he averaged 19.0 points, 9.9 rebounds and led the league in field-goal percentage for the Boston Celtics during the 1978-79 season. Then came Larry Bird out of little-known Indiana State.
From that point, Maxwell's numbers steadily dropped, although he still played a significant role on the team. Maxwell later revealed he wasn't overly happy with Bird stealing his thunder and said he had to "form a union" with the future Hall of Famer.
Cedric Maxwell was 'pissed off' with all the early attention Larry Bird got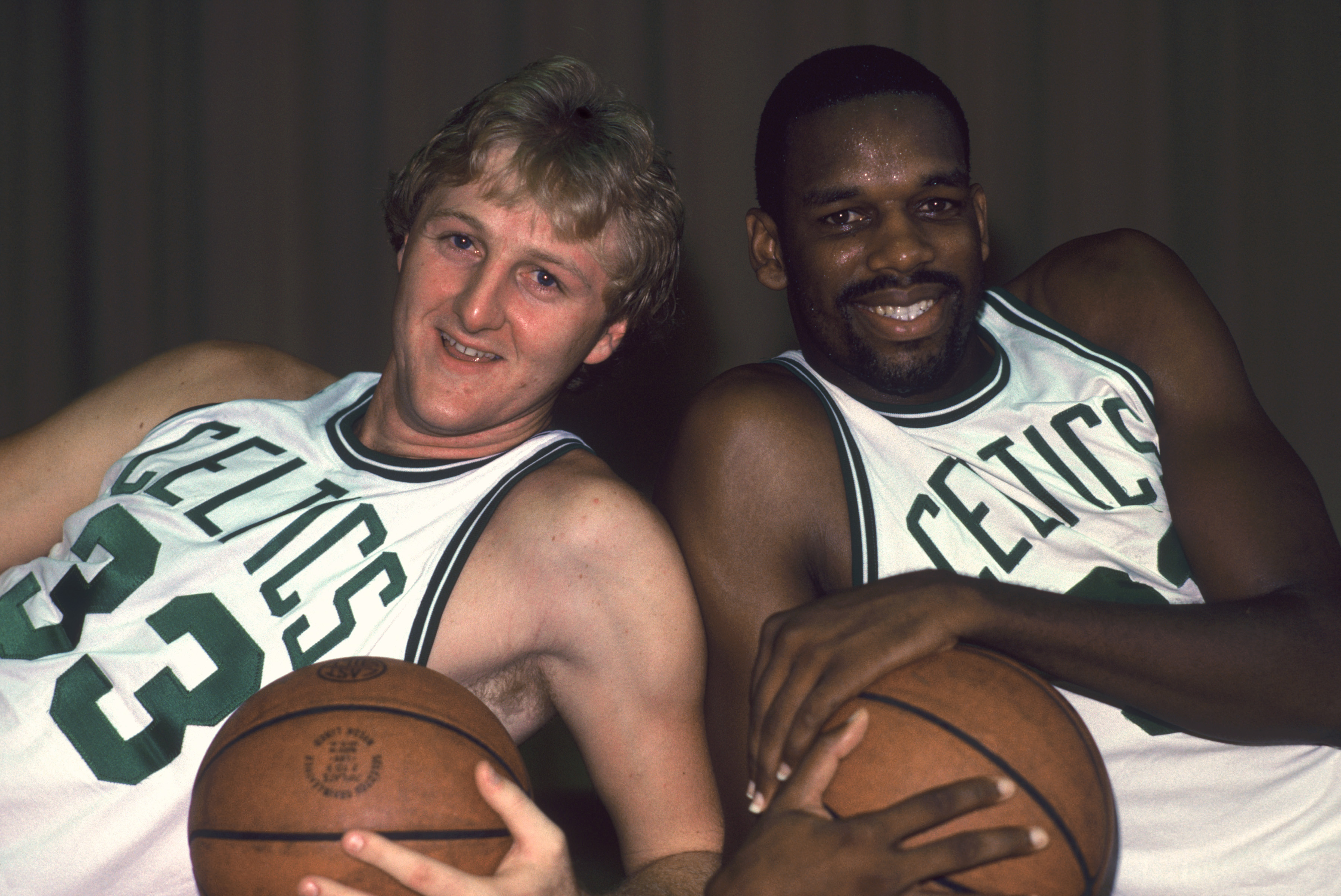 It didn't take long for Maxwell to make his mark in the NBA. In his second season out of UNC Charlotte, he played 80 games, putting up his 19 points and 10 rebounds in better than 37 minutes per game. Although Maxwell put up All-Star-worthy numbers, Boston finished with a 29-53 record and finished in fifth place in the Atlantic Division.
The Celtics originally drafted Bird in 1978, but he elected to stay in college after he and the Celtics couldn't come to terms on a contract. Boston held his rights until the 1979 NBA Draft, signing him to the biggest rookie deal as Celtics president Red Auerbach and Bird's agent Bob Woolf negotiated until the final hours.
Maxwell recalls being upset at all the attention Bird received before he even put on a Celtics uniform.
"That year you talked about when I was averaging 19 and 10," Maxwell said on NBA Got Game TV in October 2020, "Larry Bird was in the crowd. He was a junior eligible when Red drafted him and came to one of our games. People started really cheering for him, and I'm on the floor right now busing my ass, and they're cheering for this freakin' guy? I was just, like, pissed off."
Cedric Maxwell said he and Larry Bird had to 'form a union'
Bird joined the Celtics for the 1979-80 season and ignited a significant turnaround. The Celtics improved by 32 wins, finishing 61-21. Bird was named Rookie of the Year after averaging 21.3 points and 10.4 rebounds. A year later, he guided them to the first of their three straight championships in the 1980s.
For Maxwell, his outlook on Bird wasn't much better when Bird came to training camp during his rookie season.
"Larry came in, and I'm sitting over at the podium," Maxwell said. "We had veteran camp. So, Larry comes in, and I'm sitting there at the podium, and I go (claps slowly three times), 'Great White Hope. Here he comes out here.'
"So, we go out on the floor, and I am giving Larry the business. I mean, I am scoring, talking noise. What I didn't know was just how good Larry Bird was. From about 18 feet away, I had my hands down, and he knocks down the first jump shot. Yeah, I'm thinking that might be luck. By the end of the day, he's knocked down so many shots.
"I remember going to the first Black person I could see after practice, and I said, 'You know what? This f***ing white guy can play.'
"Yes, I was upset, but what I understood at the end of the day, was that you can't fight city hall. I think I'm smart enough to understand that, yeah he was a great player coming in. He was knocking me off a pedestal, but I was going to make him better, and he was going to make my career better.
"Without him, I wasn't going to win a championship. Without me, he wasn't going to win a championship. Collectively, I felt we had to form a union, and we did a great job those first couple of years of understanding each other's work."
Maxwell and Bird meshed perfectly to win the 1981 NBA title
While Maxwell didn't average a double-double after Bird arrived, he still contributed heavily. Bird got all the accolades and the hype, but Max was still doing his thing.
The two showed how closely they worked together during the first of their two titles together in 1981. Bird led the team in scoring during the regular season and took charge in the playoffs. Maxwell stepped it up in the championship round.
"(Bird) was the leading scorer, but I wasn't far behind," Maxwell said. "He helped me. As I said, those next couple of years, I led the league in field-goal percentage because I was getting a lot of easy plays from Larry Bird."
Maxwell was named the MVP of the 1981 NBA Finals. After splitting the first two games, Maxwell took charge in a momentum-swinging Game 5. He finished with 28 points and 15 rebounds as Boston regained control of the series. Boston closed out the series in six games.
Maxwell and Bird teamed up for another title in 1984. It may have taken Max a year or two to overcome the bitterness, but he and Bird proved to be a perfect fit.