Former Boston Star Cedric Maxwell Flaunted His Wealth With an Unusual Offseason Hobby Involving Unsuspecting Construction Workers
Cedric Maxwell worked hard on the basketball court but, during the offseason, wanted to watch others put in some effort.
Over the years, Boston Celtics fans have seen plenty of talented players don the famous kelly green and white and hit the hardwood. One of those men was Cedric Maxwell. While guys like Larry Bird and Robert Parrish may have stolen most of the headlines, Cornbread was still a part of the team's success during the 1980s.
Although NBA salaries were quite a bit different back then, Cedric Maxwell still made plenty of money during his time in the pros. When the season was over, the big man liked to flaunt that wealth in a pretty unconventional way: watching construction workers do their jobs.
Cedric Maxwell made quite a name for himself with the Boston Celtics
In a sports-centric city like Boston, you need to be pretty good to make a name for yourself. Fortunately for Cedric Maxwell, he showed plenty of talent during his time on the hardwood.
Maxwell didn't play his college ball with a big-time NCAA program, though, choosing to hit the court for UNC Charlotte. He helped the 49ers reach the Final Four in 1977, however, and showed enough skill to become the 12th-overall pick of that year's NBA draft.
The forward, of course, joined the Celtics. While he struggled during his rookie campaign, he burst onto the scene as an NBA sophomore, averaging 19 points and 9.9 rebounds per outing. Once reinforcements arrived in the form of Larry Bird, Kevin McHale, and Robert Parrish, Boston became a force to be reckoned with.
Maxwell won two titles with the Celtics, putting in clutch performances on both occasions. In 1981, he took home NBA Finals MVP honors; in 1984, he told the team to climb on his back before a series-clinching Game 7.
Although the forward was eventually traded to the LA Clippers and finished his career with the Houston Rockets, he'll always occupy a place in Boston Celtics lore.
Occupying his offseason by watching construction workers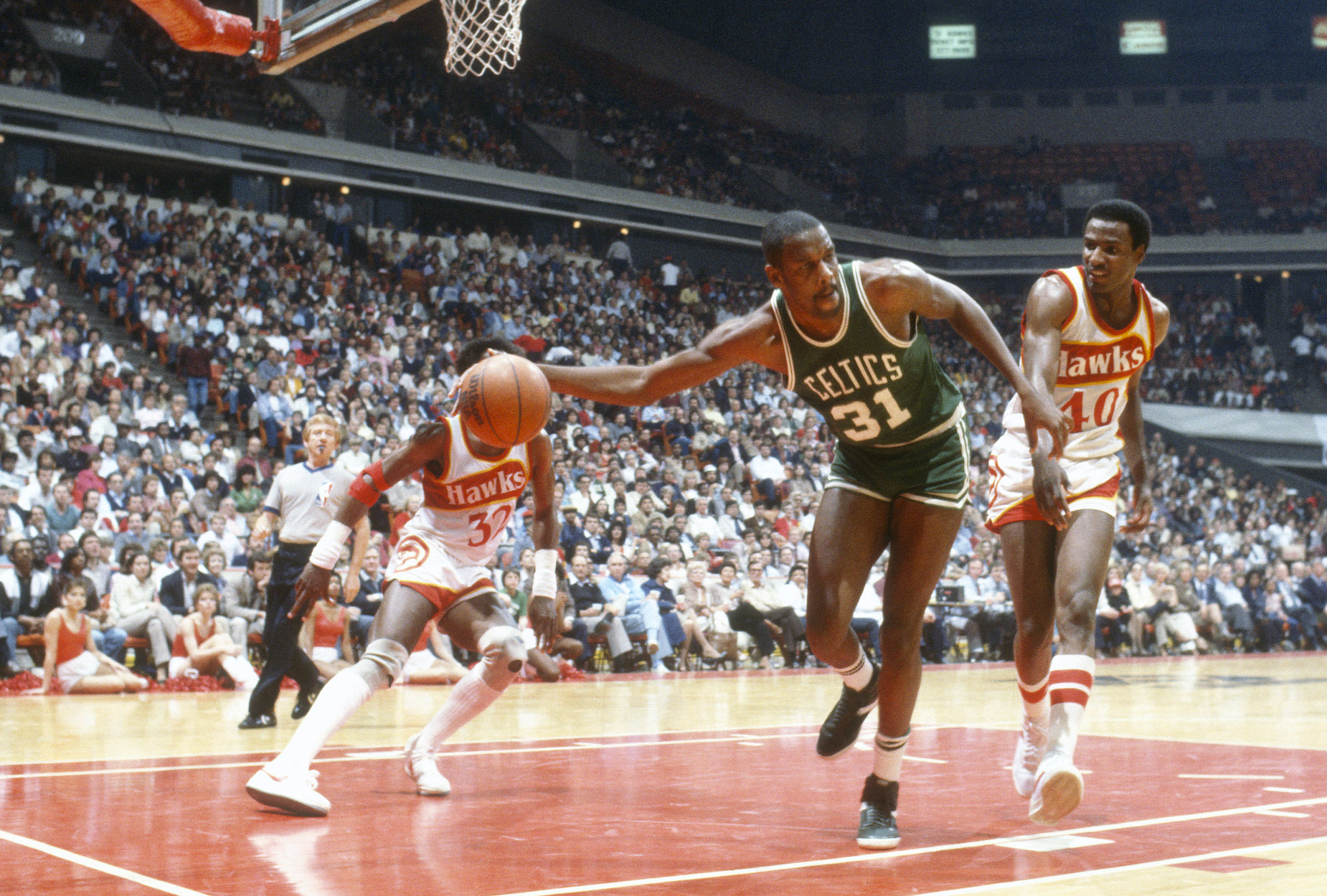 During the NBA season, Cedric Maxwell was no stranger putting in hard work below the basket. During the offseason, though, he preferred to take things a bit easier.
In 1985, Sam McManis wrote an LA Times story that provided plenty of insight into the forward's mind. While most of the piece focused on Maxwell's departure from Boston, there were also plenty of insights into Cornbread's mind.
McManis, for example, revealed one of Maxwell's "off-season hobbies," which sounded like something a rich cartoon character would do for fun: watching other people work.
"I like to watch other people work," Maxwell explained. "Every day, I hop in my car and drive around, pull alongside some guys who are working construction, and say, 'Sorry, boys, but I've got nothing to do today."
Cedric Maxwell also made a couple of additional comments about money during that interview
While watching construction workers go about their business already sounds like a parody of what a wealthy person would do for fun, Cedric Maxwell wasn't done there. During his interview with McManis, the forward also made a few more comments about money.
"I'm a very shy person," the forward explained when asked to describe the real Maxwell. "Not the most sociable person in the world. Very intense and competitive. Love to win. A lot of people think I'm super outgoing. I am outgoing only to a degree. I'm not an ego worshiper. And I like the simple things."
That sounds pretty reasonable, right? Well, the forward wasn't done yet.
"Yeah, I like the simple things in life—like Mercedes and Porsches," he added with a laugh.
McManis also asked Maxwell why he voted for Jesse Helms, a North Carolina senator who opposed the Civil Rights Act, the Voting Rights Act, and other similar measures. "Because most of the bros back home don't make as much scratch [money] as I do," the forward responded.
Over time, most of Cedric Maxwell's salary records have been lost to history. A UPI story, however, does report that he wanted a contract extension worth roughly $800,000 per season; Basketball-Reference shows the forward earned $1.8 million across three campaigns from 1984-1987, including one $830,000 sum from the Celtics.
No matter how much money he actually earned, though, Cedric Maxwell seems to have enjoyed his wealth. Just ask the construction workers of Boston about that.
Stats courtesy of Basketball-Reference