Cedric Maxwell Discusses His Fight With Charles Barkley and Gives Surprising Take on His Vote for the Best NBA Player Ever
Cedric Maxwell often gets lost in the shuffle when looking back at the great Boston Celtics teams of the 1980s. Larry Bird, Kevin McHale, and Robert Parish often come to mind first, but there's no denying that Maxwell had a significant impact on two of Boston's three titles in the decade.
Maxwell could score, rebound, defend, and talk trash. He came up big in the biggest moments. When Bird, McHale, and Parish came along, however, he took a back seat. Now a color analyst for the Celtics, Maxwell recently spoke about his playing days and spoke about his fight with Charles Barkley and expressed who he believes is the best player to ever play in the NBA.
Cedric Maxwell was the Boston Celtics star who shined in the spotlight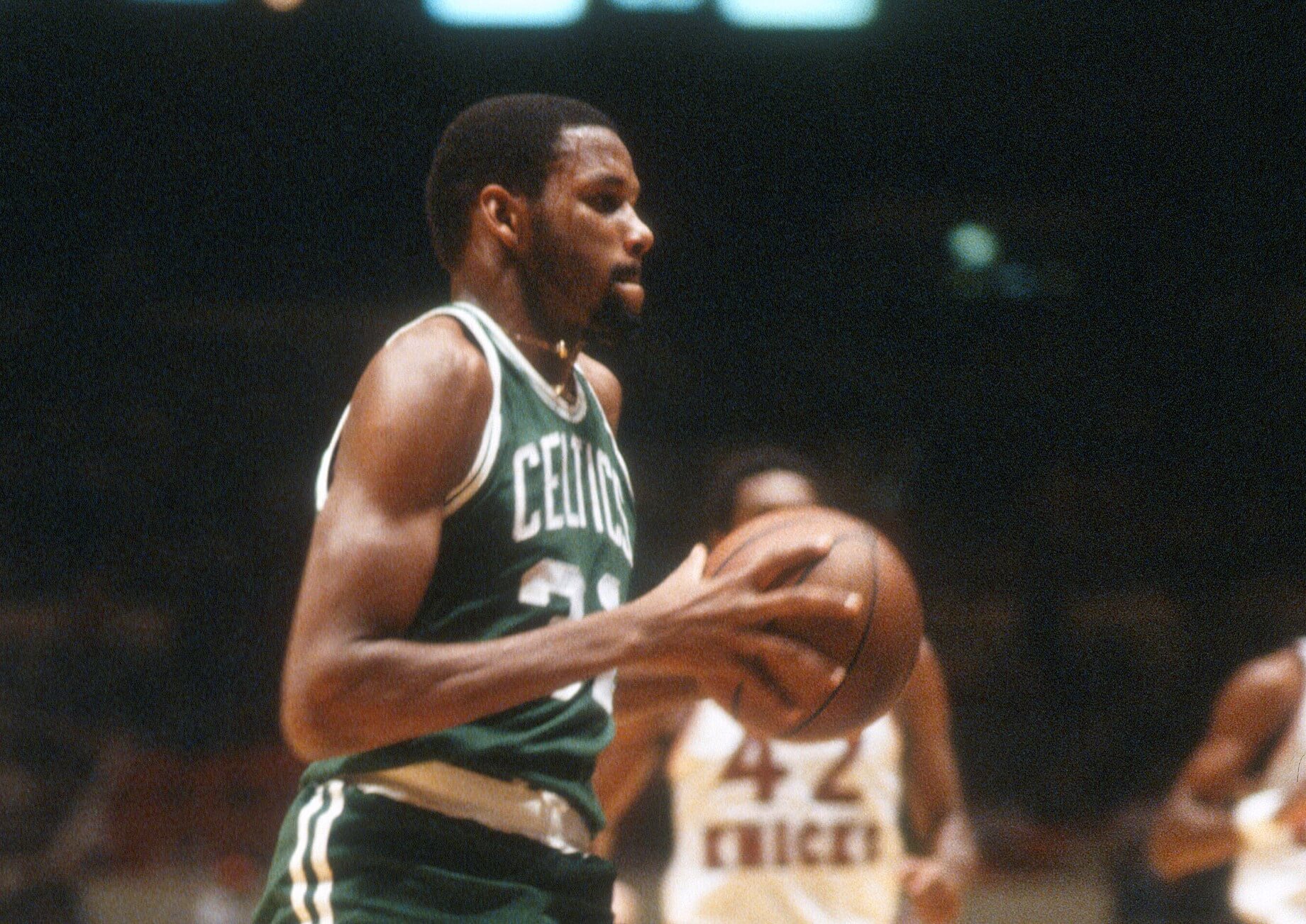 The Boston Celtics struggled in the years before Larry Bird came to town. The year before he made his Celtics debut, Boston won 29 games. In Bird's rookie season, the Celtics racked up 61 wins.
Before Bird came along, Maxwell put up some serious numbers. He averaged 19.0 points and 9.9 rebounds in the 1978-79 season. Even in Bird's first year in the NBA, Maxwell still put up 16.9 points and 8.8 rebounds. In both of those seasons, Maxwell led the NBA in field-goal percentage.
During the 1980-81 season, the Celtics swung a trade with the Golden State Warriors. Boston traded the top pick and the 13th overall selection in the 1980 NBA Draft for Parish, a veteran center, and the third pick. With that third pick, they selected McHale. In their first year together, Boston's Big Three of Bird, McHale, and Parish won the NBA championship.
But it was during that championship when Maxwell took charge. Maxwell averaged 17.7 points and 9.5 rebounds in the series that saw the Celtics knock off the Houston Rockets in six games. In a pivotal Game 5, Maxwell scored 28 points and pulled down 15 rebounds. The Celtics won 109-80 to take a 3-2 series lead. Maxwell had 19 points in the series clincher, a 102-91 win in Houston. He earned MVP honors for the series.
In the 1984 NBA Finals against the rival Los Angeles Lakers, the Lakers completely outplayed the Celtics in the first four games of the series. If not for Gerald Henderson's late steal in Game 2, the Celtics likely would have been staring at a sweep heading into Game 4. Instead, Boston somehow headed back to Boston for Game 5 tied 2-2 after pulling out overtime wins in Game 2 and Game 4.
As they headed to a deciding Game 7, Maxwell told his teammates to get on his back. He delivered. Maxwell scored a game-high 24 points in Boston's 111-102 win.
Maxwell talks about his on-court fight with Charles Barkley and has a surprising take on who is his top NBA player
Cedric Maxwell recently spoke with Scott Fowler of The Charlotte Observer and rehashed some of his playing days. They talked about everything from his college days at UNC Charlotte to his 11-year NBA career.
Fowler asked about his fight with Barkley, and Maxwell insisted there was more than one.
"I had a couple of fights with him, but one was when I was playing with the Los Angeles Clippers," Maxwell told Fowler. "Barkley had a habit when he was rolling where, if you took a charge on him, he'd throw the ball at you, almost in disdain. Like you were garbage.
"I told my buddy Norm Nixon, 'If he throws and hits me with that ball, I'm going to (bleep) him up.' So I take a charge. Charles does exactly what I said. He throws the ball down on me in disrespect. … My teammates are holding me, but I break away, and now I am just whacking on him. It's like Whack-a-Mole. I got thrown out of the game, but I didn't get fined, because Charles was doing that to a lot of people."
Maxwell was then asked to give his opinion on who he thought was the best player ever in the NBA. Typically, Michael Jordan, LeBron James, or Kareem Abdul-Jabbar are mentioned. If not them, it might be Bill Russell, Wilt Chamberlain, Kobe Bryant, or even Bird or Magic Johnson.
Maxwell bypassed them all.
"Hakeem Olajuwon," Maxwell said. "He dominated the game better than anybody has ever dominated the game."
It's definitely a different take, but as is always the case with Maxwell, you never know what you're going to get.