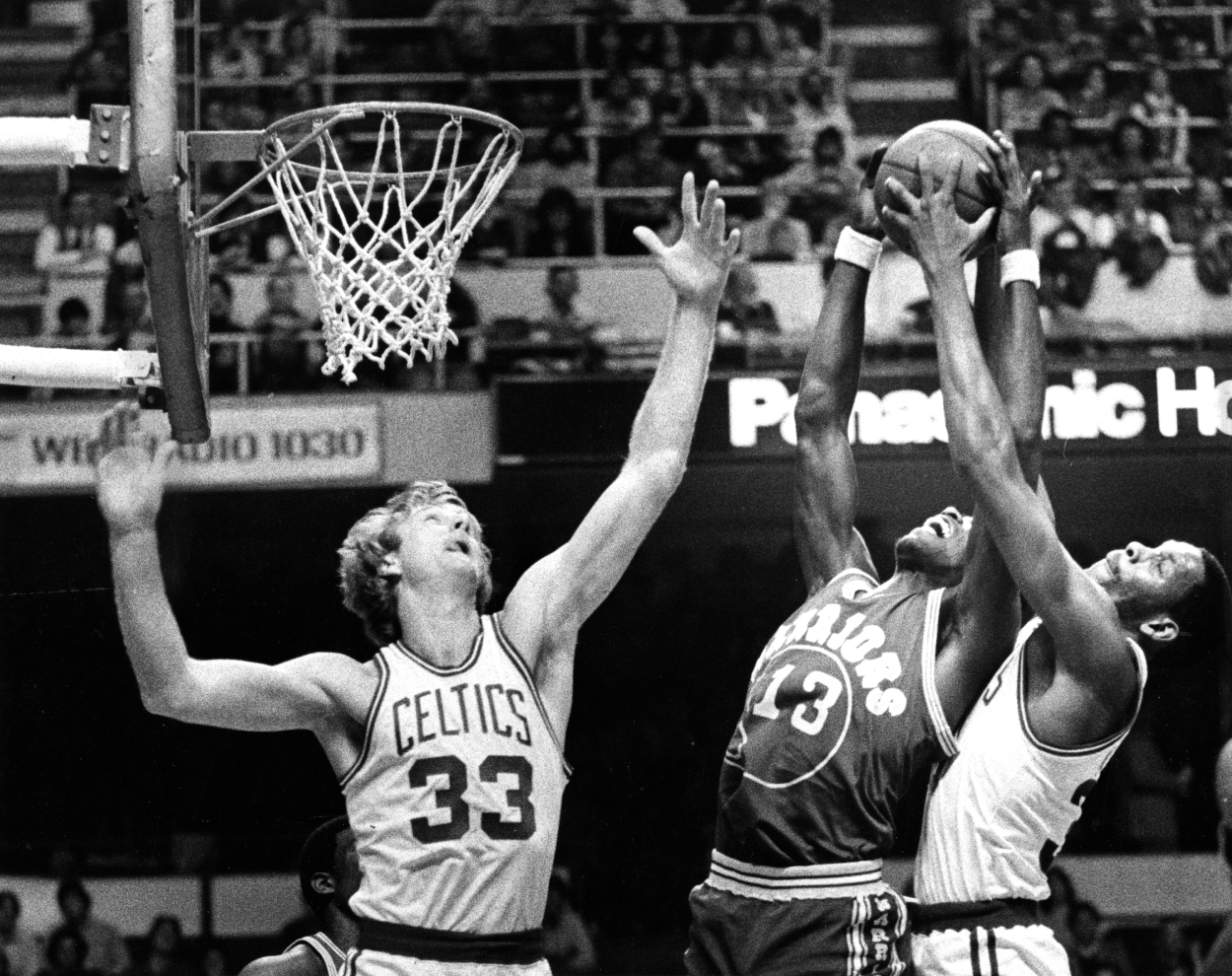 Was Larry Bird Ever Held Scoreless With the Boston Celtics?
Did Larry Bird ever go scoreless in an NBA game?
Larry Bird certainly could be considered the greatest player in Boston Celtics history. His three straight MVPs from 1984-86 confirmed his dominance in one of the toughest eras in the NBA. Like many stars, he had his off nights, although there was only a handful of them. How bad were his bad games? Was he ever held scoreless in the NBA?
The Boston Celtics came dangerously close to letting Larry Bird slip away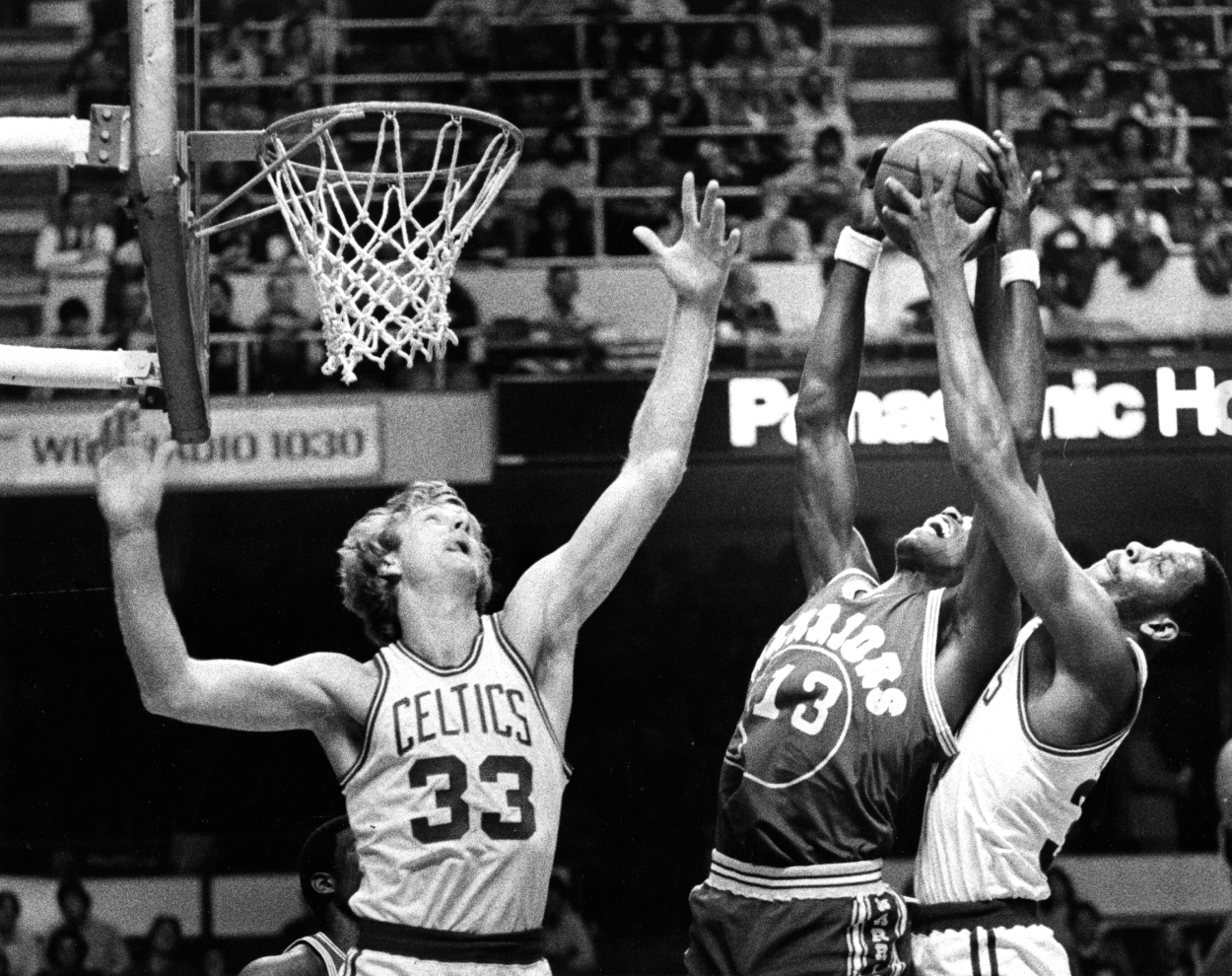 The Celtics selected Bird in 1978 with the sixth overall pick but couldn't strike a deal with the forward out of Indiana State. Bird elected to return to school, although the Celtics maintained his rights until the 1979 NBA Draft. If a contract agreement wasn't reached before the draft, he would have been placed back into the draft.
Celtics president Red Auerbach and player agent Bob Woolf were miles apart in negotiations. Bird increased his value with a spectacular season capped by a berth in the 1979 NCAA tourney against Magic Johnson and the Michigan State Spartans. Auerbach said Bird being a "cornerman" made him less valuable than a center and a guard.
"Bird's a cornerman, that's all he is," Auerbach told Woolf during negotiations, according to Sports Illustrated. "And that makes him the least important of the three major positions — center, fast guard, then corner."
In June, the month of the draft, they finally struck a deal after nearly four hours together. Bird signed a five-year deal worth $650,000 per year, the most ever for an NBA rookie.
Did Larry Bird ever go scoreless in an NBA game?
Bird definitely had some clunkers during his 13 years in the NBA. On Nov. 12, 1986, he was held to two points on 1-for-3 shooting in a game against the Milwaukee Bucks. Bird, however, only played nine minutes in that one. Three years earlier, he scored three points, nailing a 3-pointer in a 1983 game against the Cleveland Cavaliers. Bird played just seven minutes.
According to StatMuse, in games where Bird played 28 minutes or more, he only had four games in his career where he scored seven or fewer points. But was he ever held scoreless?
On Jan. 2, 1981, the Celtics played the Golden State Warriors in the second game of a back-to-back on their West Coast swing. Bird had the worst offensive game of his Hall of Fame career. He went 0-for-9 from the floor and didn't attempt a free throw. He was held scoreless for the only time in his career and played 37 minutes in a 121-106 Warriors victory.
His poor shooting came on the heels of another game in which he was well off target. The night before, the Celtics defeated the San Diego Clippers 88-85 despite Bird's 4-for-17 performance. In that game, Bird did have a triple-double with 13 points, 13 rebounds, and 10 assists, but he missed his final nine shots of the game. The worst shooting stretch of his career came during those two games where Bird missed 18 straight shots.
Bird and the Celtics got the last laugh that season
Despite Bird's rough shooting nights, the Celtics managed to go 5-1 on that six-game road trip. Maybe the loss to the Warriors did them some good because they rattled off 13 straight wins that put them at 43-9 for the season.
Boston finished the season with the best record in the league at 62-20. They swept the Chicago Bulls and then outlasted the Philadelphia 76ers in seven games in the Eastern Conference Finals. The Celtics knocked off the Houston Rockets in six games in the NBA Finals for the first of their three championships in the decade.
Bird played all 82 games this season and averaged 21.2 points and 10.9 rebounds per game. For his career, he won three MVPs and three titles. He was a 12-time NBA All-Star and was inducted into the Naismith Memorial Basketball Hall of Fame in 1998.
It's safe to say Bird bounced back nicely from that ugly stretch in early January 1981.
All stats courtesy of Basketball Reference.