It's Much Tougher for Green Bay Packers Fans to R-E-L-A-X This Time Around
The hole might be a little too deep, but the Green Bay Packers haven't given up hope. A rally from a 14-point deficit in the fourth quarter against the Dallas Cowboys kept the light on.
Technically, Thursday night's matchup with the Tennessee Titans isn't a must-win, but it's pretty darn close. Back in 2014, quarterback Aaron Rodgers told his team to R-E-L-A-X after a rough 1-2 start. The Packers made it to the NFC Championship Game. This time around, Packers fans are doing anything but relaxing.
The Green Bay Packers have been here before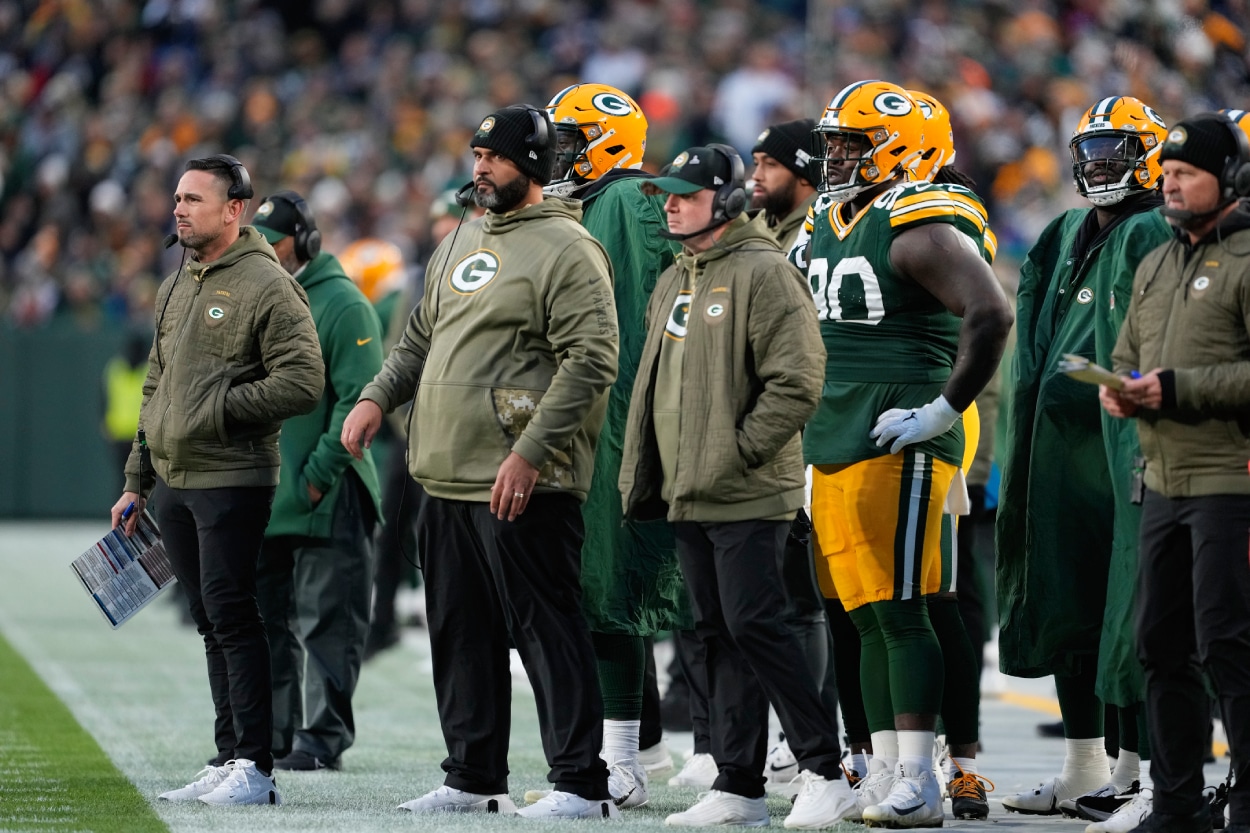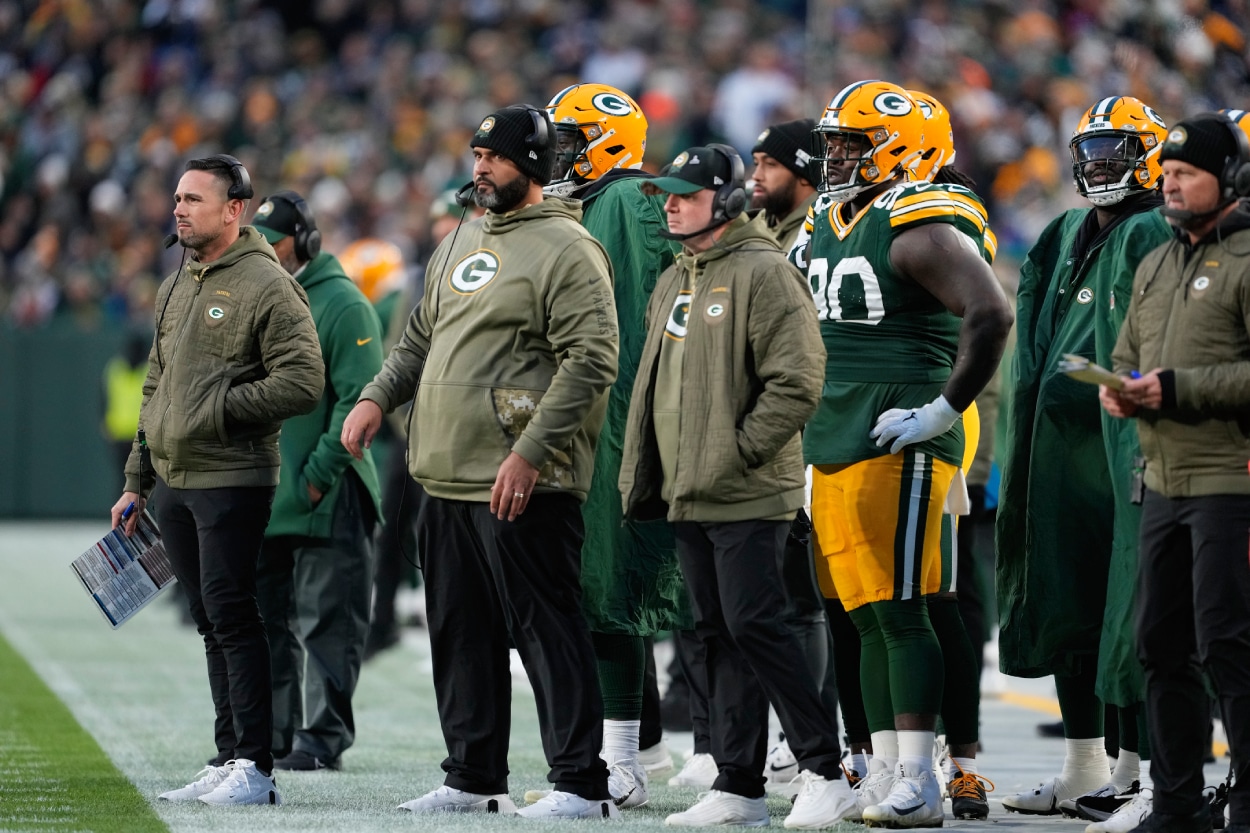 In that 2014 season, Green Bay wasn't nearly in the hole it is this year. Starting 1-2 wasn't ideal, but there were still 13 games to go.
Two years later, however, the Packers stood exactly where they are today at 4-6. Rodgers also gave Packers fans some hope.
In 2016, mired in a four-game losing streak, Rodgers said he believed his team could "run the table" as the Packers headed into a Monday Night Football game at the Philadelphia Eagles. Green Bay knocked off the Eagles 27-13 to begin an eight-game win streak that stretched into the postseason.
Again, the Packers reached the conference championship. They fell to the Atlanta Falcons 44-21. Can the Packers turn their season around as they did six years ago? Optimism isn't nearly as high.
Rodgers was armed with elite receivers in Jordy Nelson, Davante Adams, and Randall Cobb in '16. This year, the receiving corps is the team's biggest question mark. Green Bay has been forced to rely on rookies Romeo Doubs and Christian Watson, who have been cursed by injuries and a case of the dropsies.
Doubs is out with an ankle injury, but Watson broke out last week with a three-touchdown game in the win over the Cowboys.
"I think we were all hoping for a performance like that out of (Watson), Rodgers told the media this week. "I'm excited for him. Obviously, not having (Doubs) out there is taking some opportunities away from our offense, but if we can get (Randall Cobb) back, that'll be a big lift."
Can the Packers turn their season around?
RELATED: Matt LaFleur Admits Getting Blasted by Aaron Rodgers Was a Lesson in Trust
Will Sunday's win over the Cowboys be that springboard that turns the season around for Green Bay? There have been no R-E-L-A-X or run-the-table speeches this year. After winning two straight MVPs, Rodgers has looked mediocre this year, mainly because of the instability with the receivers.
Green Bay's most consistent production on offense has come from its backfield tandem of Aaron Jones and A.J. Dillon. That showed last week when the Packers stuck to their ground game down 14 points in the fourth quarter.
"The consistent players that we've had in this league have been behind me in the backfield," Rodgers said. "Jones has had a great season. A.J.'s been playing really well. We've got to keep riding those guys."
While Thursday's game isn't a true do-or-die game, a loss would leave Green Bay with absolutely no margin for error. The Packers aren't winning the division. Minnesota holds a five-game lead and the tiebreaker. That means Plan B for the Packers — claim one of three wild-card berths.
The way the NFC East looks now, three teams could earn a spot in the postseason, stealing two of those wild-card spots. The Packers still have road games against the Philadelphia Eagles and Miami Dolphins. They also host the Titans and Vikings. All four of those teams are division leaders at the moment. The road isn't easy for Green Bay.
Finishing 10-7 likely gets the Packers in, but finishing 10-7 isn't likely. That means Green Bay must go 6-1 the rest of the way. With Rodgers under center, anything can happen, and Green Bay's push for the playoffs starts Thursday night against the Titans.