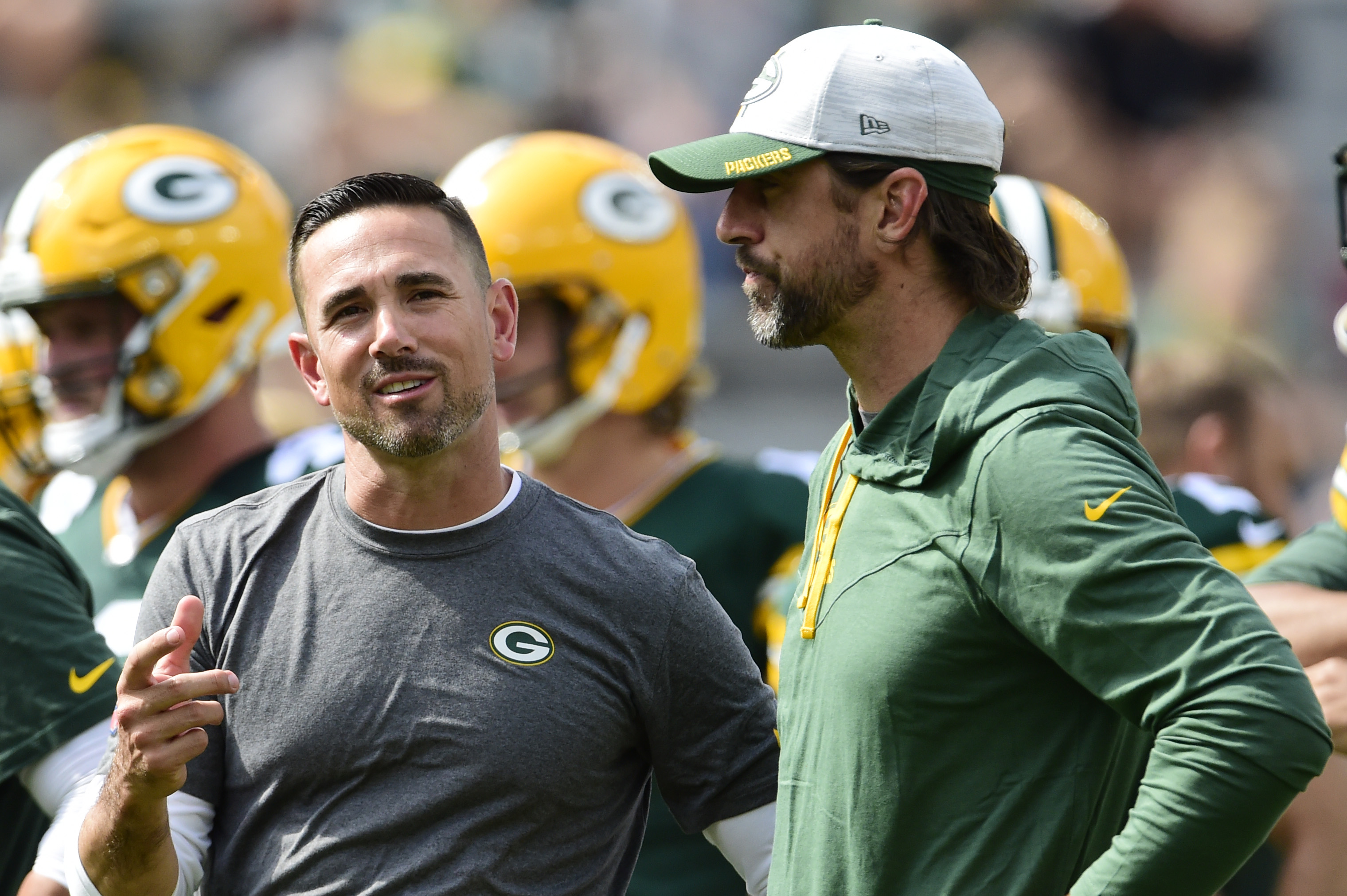 Matt LaFleur Admits Getting Blasted by Aaron Rodgers Was a Lesson in Trust
Green Bay Packers quarterback Aaron Rodgers doesn't just yell at his young receivers.
Matt LaFleur and quarterback Aaron Rodgers have developed into quite a team with the Green Bay Packers. LaFleur has coached the Pack for three years, winning 13 regular-season games each season.
In those three years, Rodgers won two MVPs and the Packers earned a berth in the NFC title game. Things haven't always been rosy between the two. LaFleur recently recalled a time when it was the quarterback cussing out the coach. LaFleur said that moment was a lesson learned for himself.
Matt Lafleur may be the head coach of the Packers, but he leans on others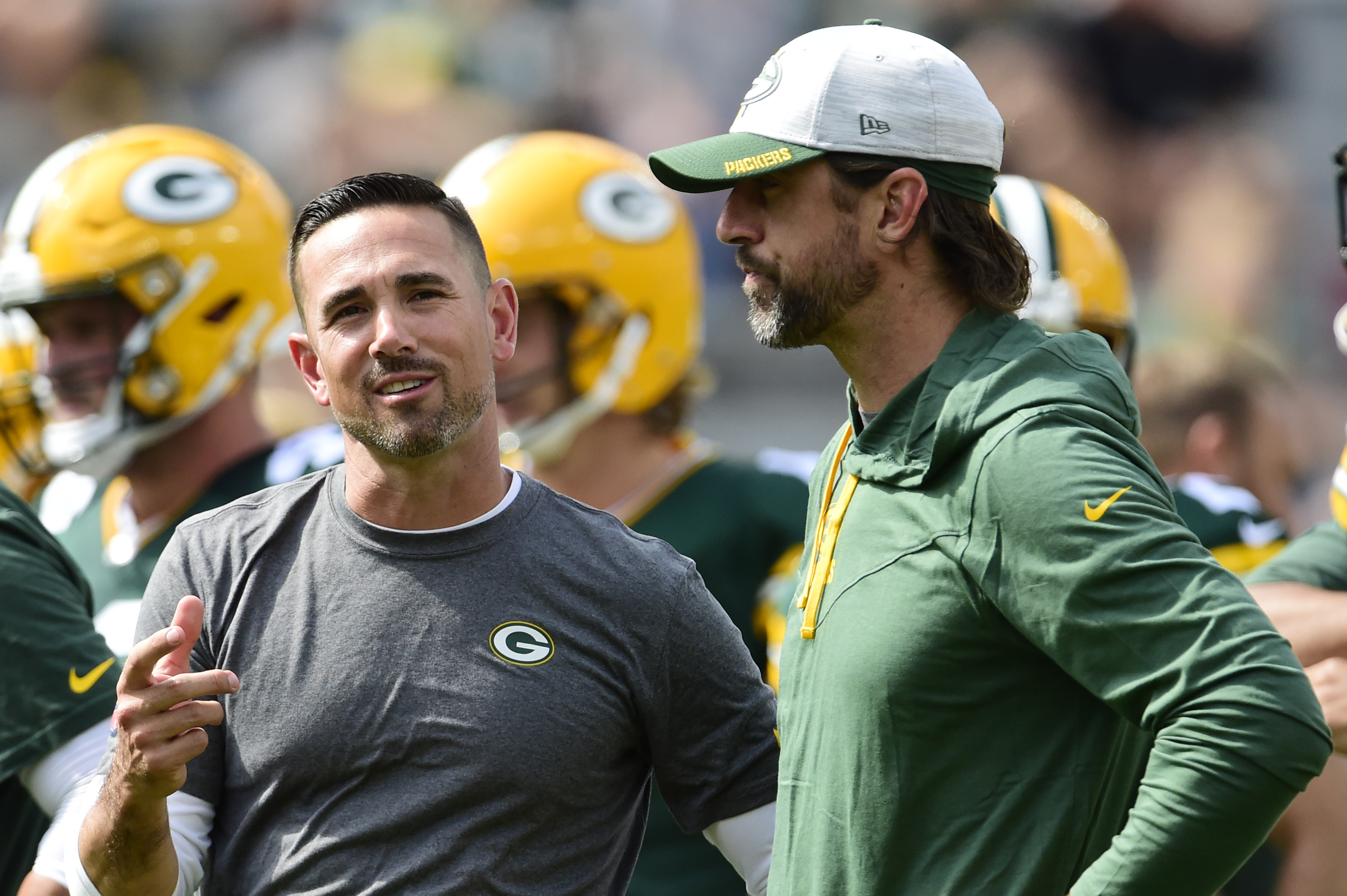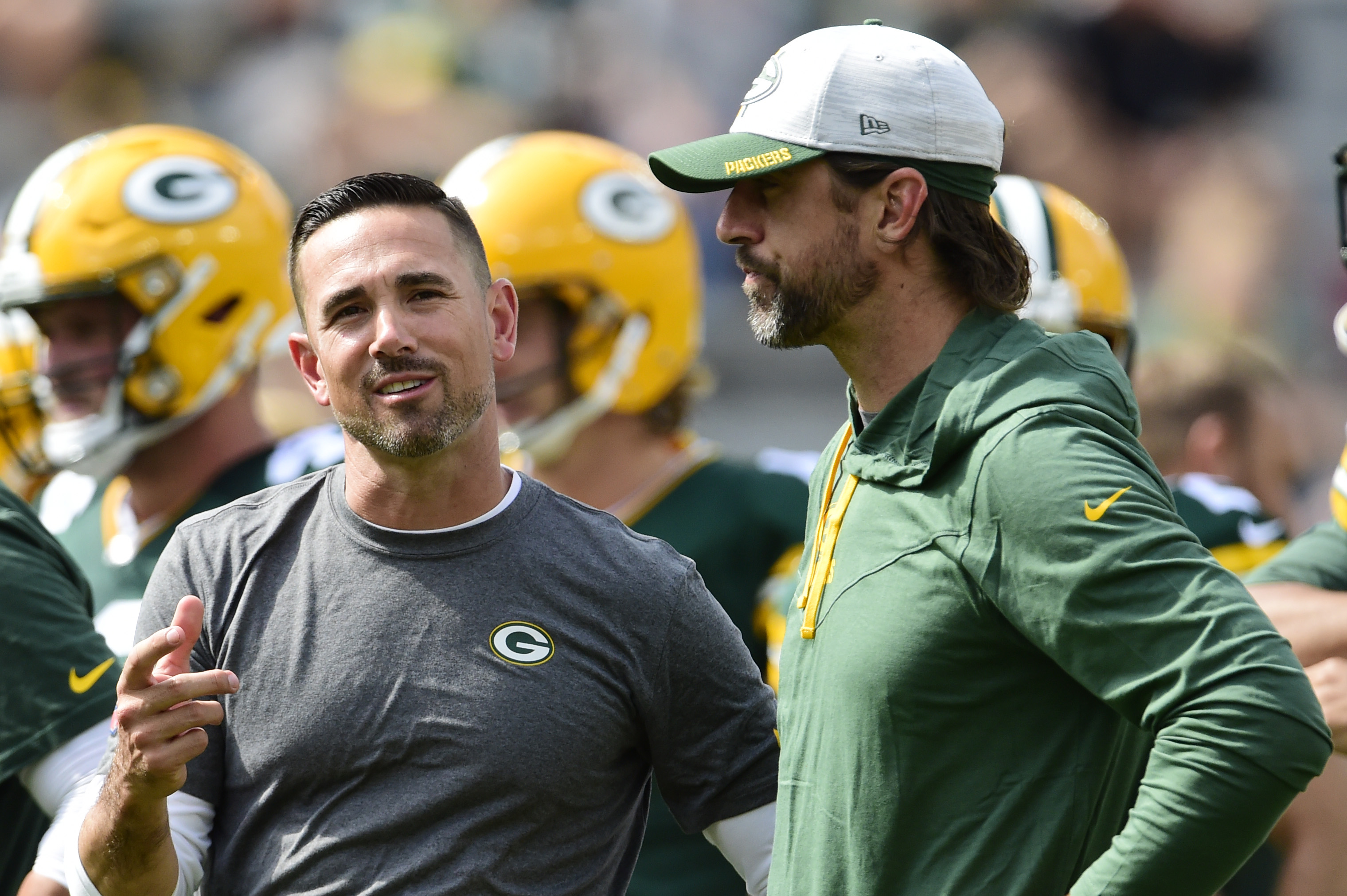 LaFleur came into a great situation when he took over as head coach of the Packers in 2019. He replaced longtime coach Mike McCarthy, who went 4-7-1 before being fired by the Packers in his final season in Green Bay in 2018. LaFleur had been the offensive coordinator with the Tennessee Titans.
LaFleur inherited Rodgers, a Super Bowl-winning quarterback. Before McCarthy's final two seasons, the Packers had eight straight winning seasons, finishing with 10 or more wins seven times during that stretch.
Under LaFleur, the Packers have gone 39-10 in the regular season with three straight division titles. As the head coach, he gets much of the credit for wins and takes lots of heat for the losses.
Recently, during an episode of Bussin' With the Boys, LaFleur admitted he doesn't have all the answers. He said the Packers coaching staff is a collective group that leans on one another.
"It all starts by hiring the right people around you," LaFleur said. "It's OK if you don't have all the answers. You can lean on each other. We have a lot of open dialogue, not only with our staff but with a lot of our players.
"I'm of the mindset that, collectively, we can figure it out. Not one person has all the answers. That's kind of how we operate."
LaFleur recalls getting scolded by Rodgers during a game
Recently, Rodgers blasted his young receivers for their excessive drops and mental miscues. He's a perfectionist, and with the loss of All-Pro wide receiver Davante Adams, he knows he needs the young guys to step up. He let 'em have it.
"A lot of mental errors, a lot of pre-snap penalties," he said after a practice last week, per The New York Post. "Kind of been the theme of camp. Simple, simple plays we're messing up.
"You keep dropping the ball, you're not going to be out there. It's going to be the most reliable guys that are out there. The preparation and the job responsibility is most important."
During the early part of LaFleur's time with Green Bay, he also took a lashing from Rodgers.
"The best was a couple of years ago," LaFleur said. "We were playing Detroit, and they showed an all-out pressure look. I'm watching the play clock and it's five, four, three. Mind you, he's talking to (tight end Robert) Tonyan. He's having a conversation with Tonyan, and I'm thinking there's no way he going to get this ball snapped.
"He's telling him what to do, and as the clock is hitting zero, he gets the ball snapped, and it's probably going to be a walk-in touchdown. I don't think he's going to get the play off, so I pop a timeout right before the snap.
"He's like, God dammit, Matt. It was a great lesson for me in terms of trust. He's so aware of everything that's going on, and he'll get the job done."