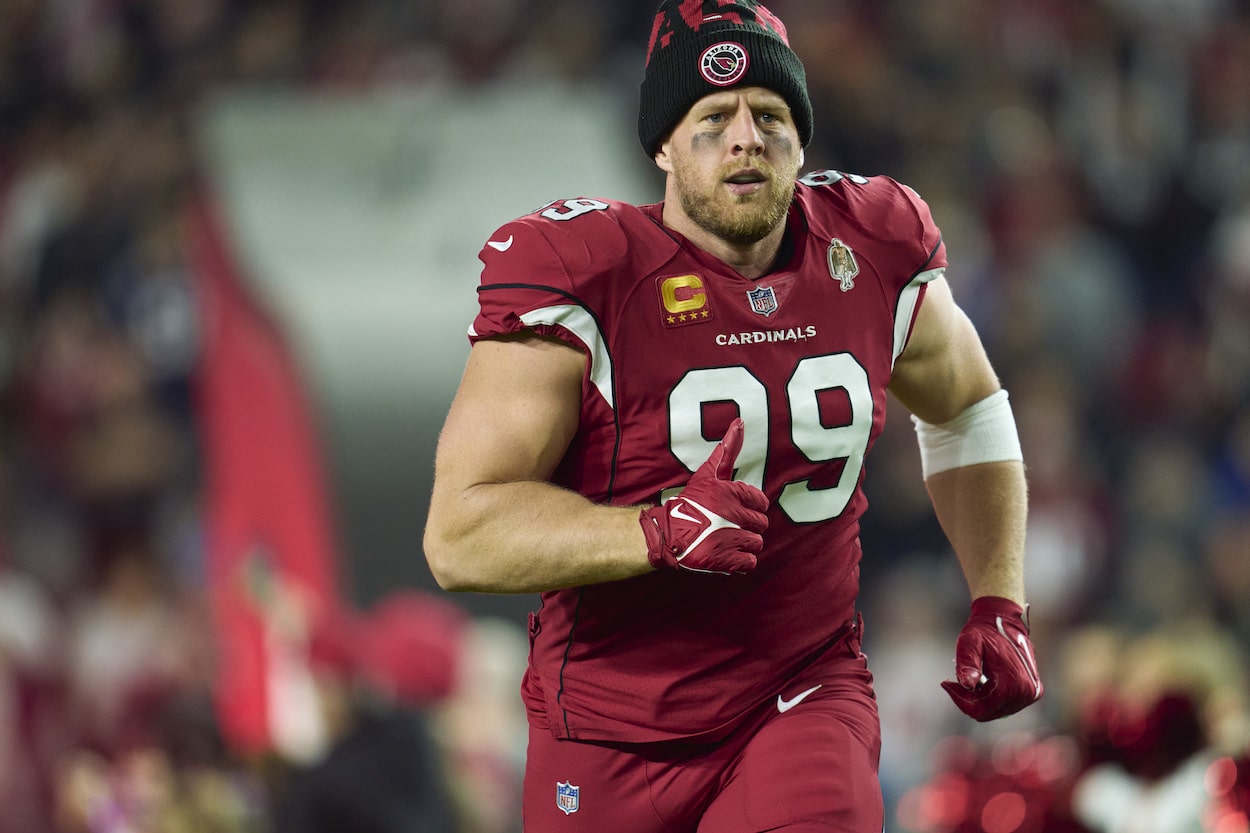 J.J. Watt Contract: How Much Money Has the Future Hall of Famer Earned in the NFL?
J.J. Watt will retire with more than $129 million in career earnings.
J.J. Watt is officially calling it a career, and what a career it has been.
After 12 seasons in the NFL, three Defensive Player of the Year trophies, and five First-Team All-Pro nods, Watt announced he will retire following the 2022-23 season. The on-field accolades should be enough to land the defensive end in the Pro Football Hall of Fame, and they also helped him make millions and millions of dollars playing the sport he loves.
So, how much money has Watt earned in the NFL, and what is his net worth?
J.J. Watt announces his retirement from the NFL
One of the most dominant pass-rushers in NFL history is walking away after 12 seasons in the league.
On Tuesday morning, Watt shocked the football world by announcing he will retire once the 2022-23 season comes to a close. "Koa's first ever NFL game," Watt wrote in a tweet with a picture of his two-month-old son. "My last ever NFL home game.
"My heart is filled with nothing but love and gratitude. It's been an absolute honor and a pleasure."
Watt will finish his career with three DPoY awards, five Pro Bowl appearances, five First-Team All-Pro nods, and a Walter Payton Man of the Year award. The DE currently ranks 38th in NFL history with 111.5 career sacks, and he'll have two more games to add to that total. After 10 seasons with the Houston Texans and two with the Arizona Cardinals, Watt will likely finish his career in Canton, Ohio as a member of the Pro Football Hall of Fame.
J.J. Watt contract: Cardinals DE will walk away with $129 million in career earnings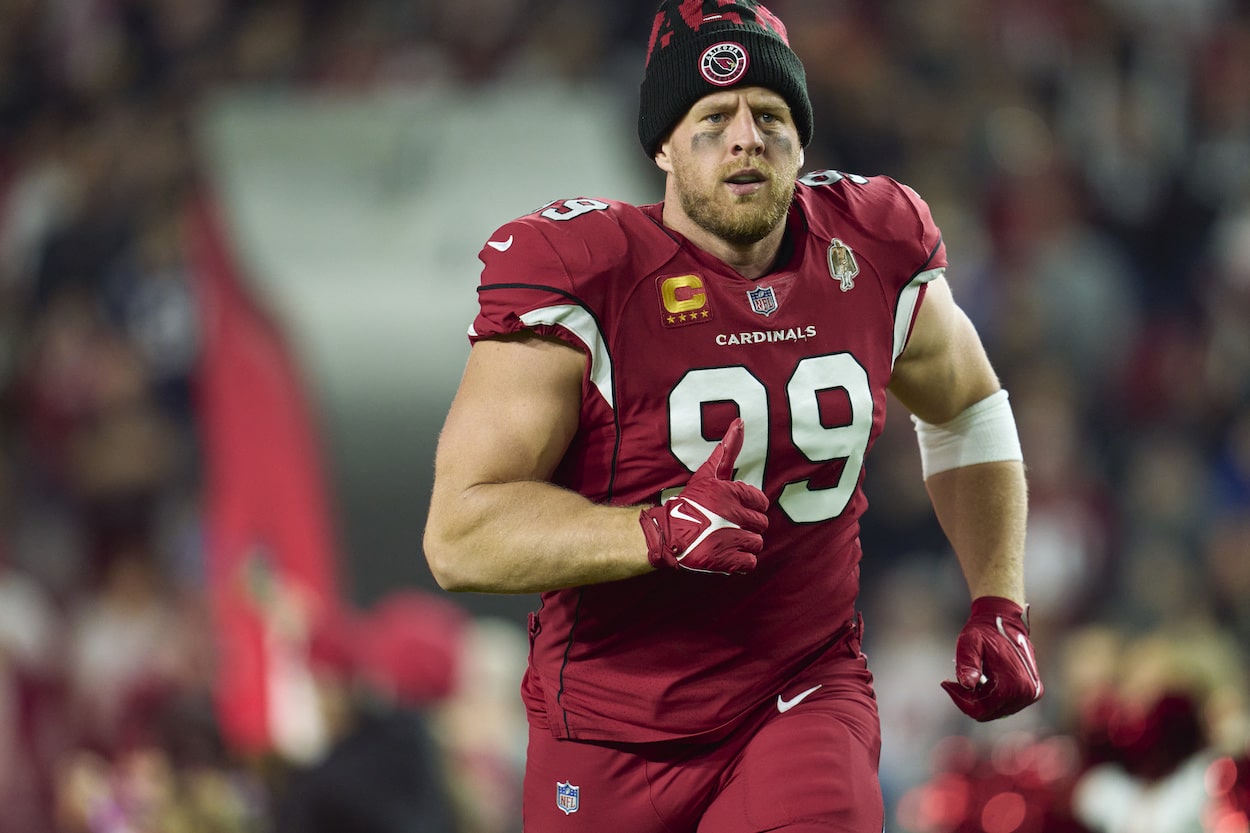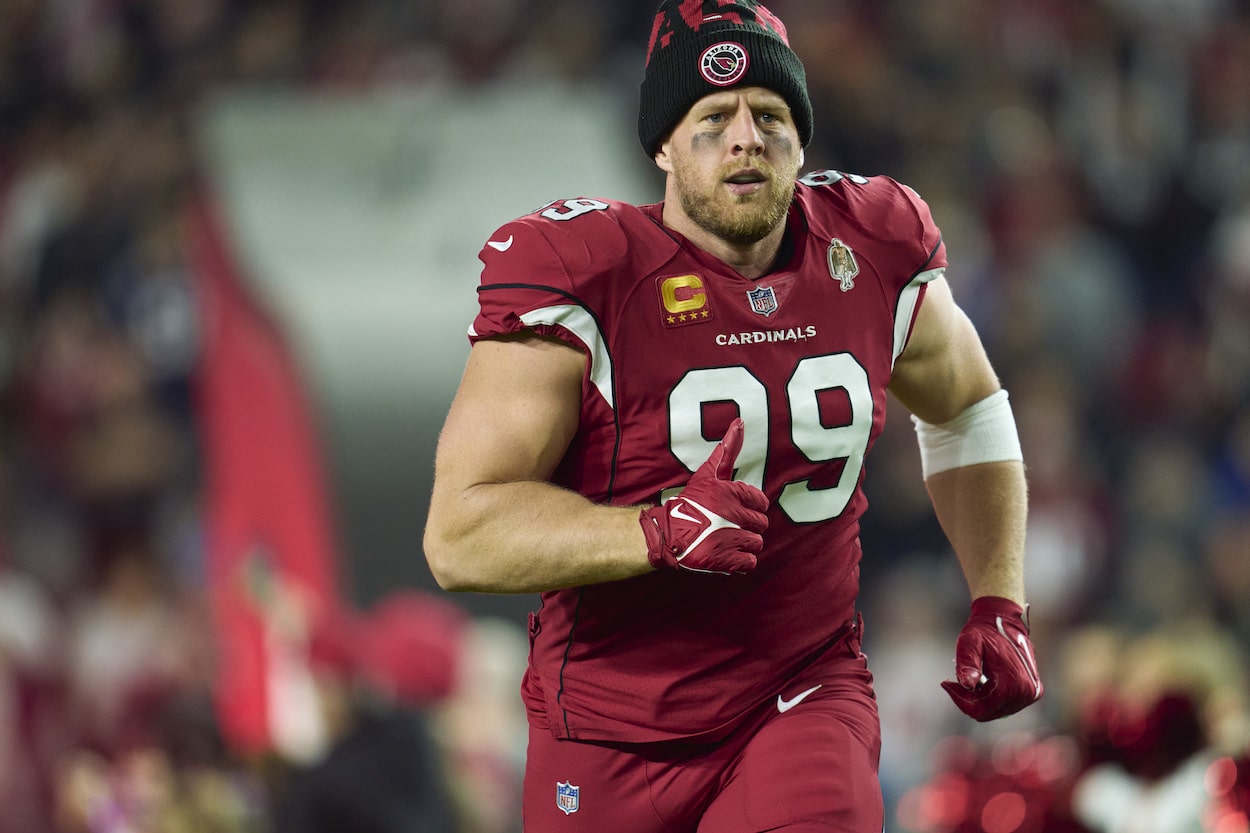 Thanks to his 12 brilliant seasons in the NFL, Watt was able to make a lucrative living with the Texans and Cardinals. The 33-year-old will walk away with an impressive $129.4 million in career earnings, per Spotrac.
Most of that total came from the six-year, $100 million contract Watt signed with the Texans in 2014. After that, he inked a two-year $28 million deal with the Cardinals. The most Watt ever earned in a single season was in 2015 when he won DPoY and banked $19.9 million in earnings. He'll make a total of $14.2 million in his final NFL season, which will be his lowest mark since 2019.
J.J. Watt net worth
At the time of his retirement announcement, J.J. Watt's net worth is $50 million, per Celebrity Net Worth. Watt won't just finish his career as one of the best defensive ends in NFL history. He'll also go down as one of the richest.