Ja Morant Confidently Claims He Would've 'Cooked' Michael Jordan in His Prime
There's nothing wrong with confidence if you're an NBA player, and Ja Morant sure has a surplus of it. The Memphis Grizzlies superstar believes he could beat anyone who's ever worn an NBA jersey — past or present.
That list apparently includes Michael Jordan.
In a recent interview, Morant said he wished he could've played against Jordan in his prime, and he even claimed he would've "cooked" the NBA legend in a game of one-on-one.
Ja Morant confidently claims he would've "cooked" Michael Jordan in his prime
Morant truly believes there isn't a player in the NBA who could beat him one-on-one. That doesn't just apply to those currently playing in the league, though. The Grizzlies point guard wishes he played in Jordan's era so that he could test his game against one of the best to ever do it.
In a recent interview with Taylor Rooks of Bleacher Report, Morant said he wished he could talk to Jordan and play against him in the 1990s.
"[He's] the reason a lot of people want to play the game of basketball," Morant said. "To even be there with him is something I didn't see myself doing as a kid. But having the opportunity to be there and talk to him, introduce myself, just have that conversation with him — I don't know what I would've said. I wish I would've played in his generation. Just how he go about the game, just that mindset he had. I would've liked to play against him."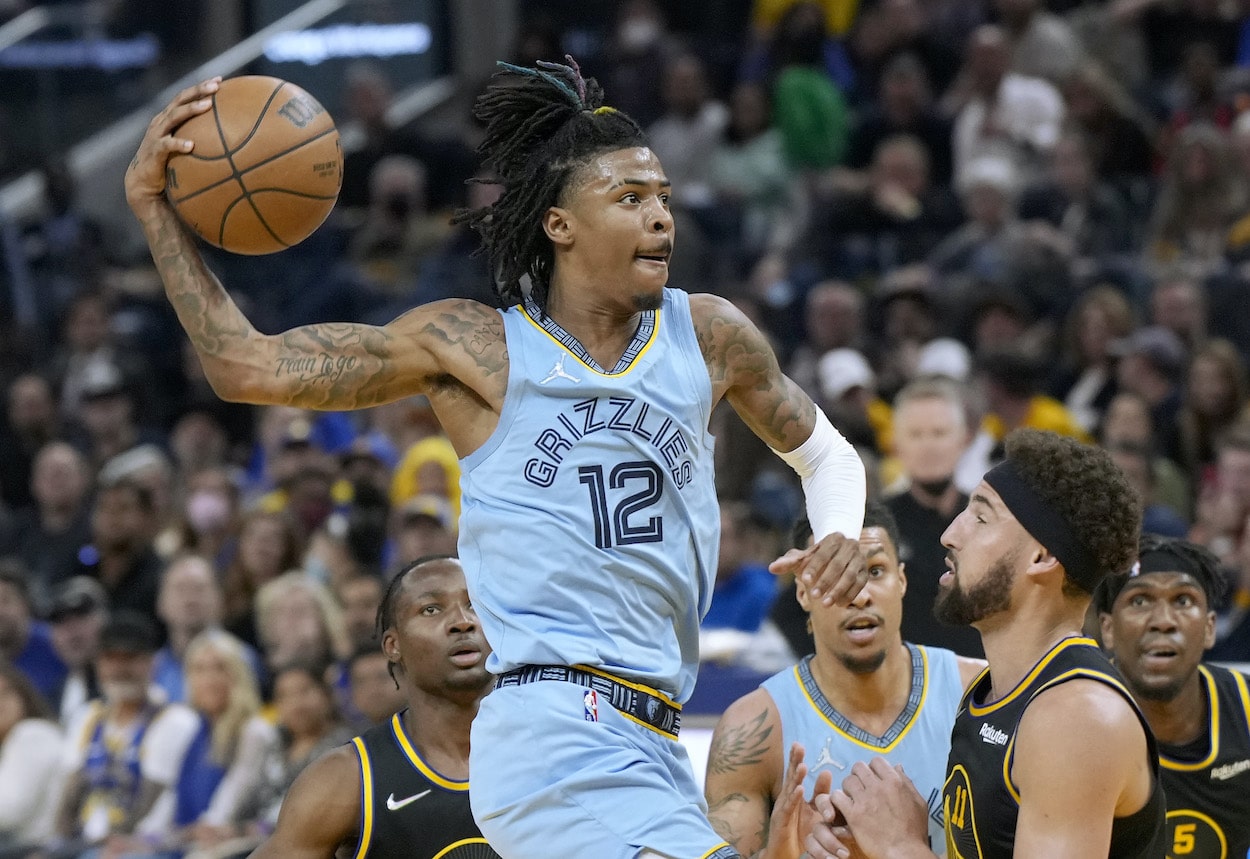 But that's not all.
When Rooks jokingly said he would've taken down MJ in his prime, Morant said that's exactly what he would've done.
"I would've cooked him, too," Morant said. "Nobody got more confidence than [me]. I'm never gonna go and say nobody gonna beat me one-on-one or anything. I don't care what it is."
You have to admire the confidence in Morant, but he's got ways to go until he can consider himself even close to Jordan's level.
Like Sportscasting on Facebook. Follow us on Twitter @sportscasting19.
RELATED: Michael Jordan Never Thanked Larry Bird for the 'Biggest Comment' He's Ever Received Because He Wanted to Maintain His Competitive Edge