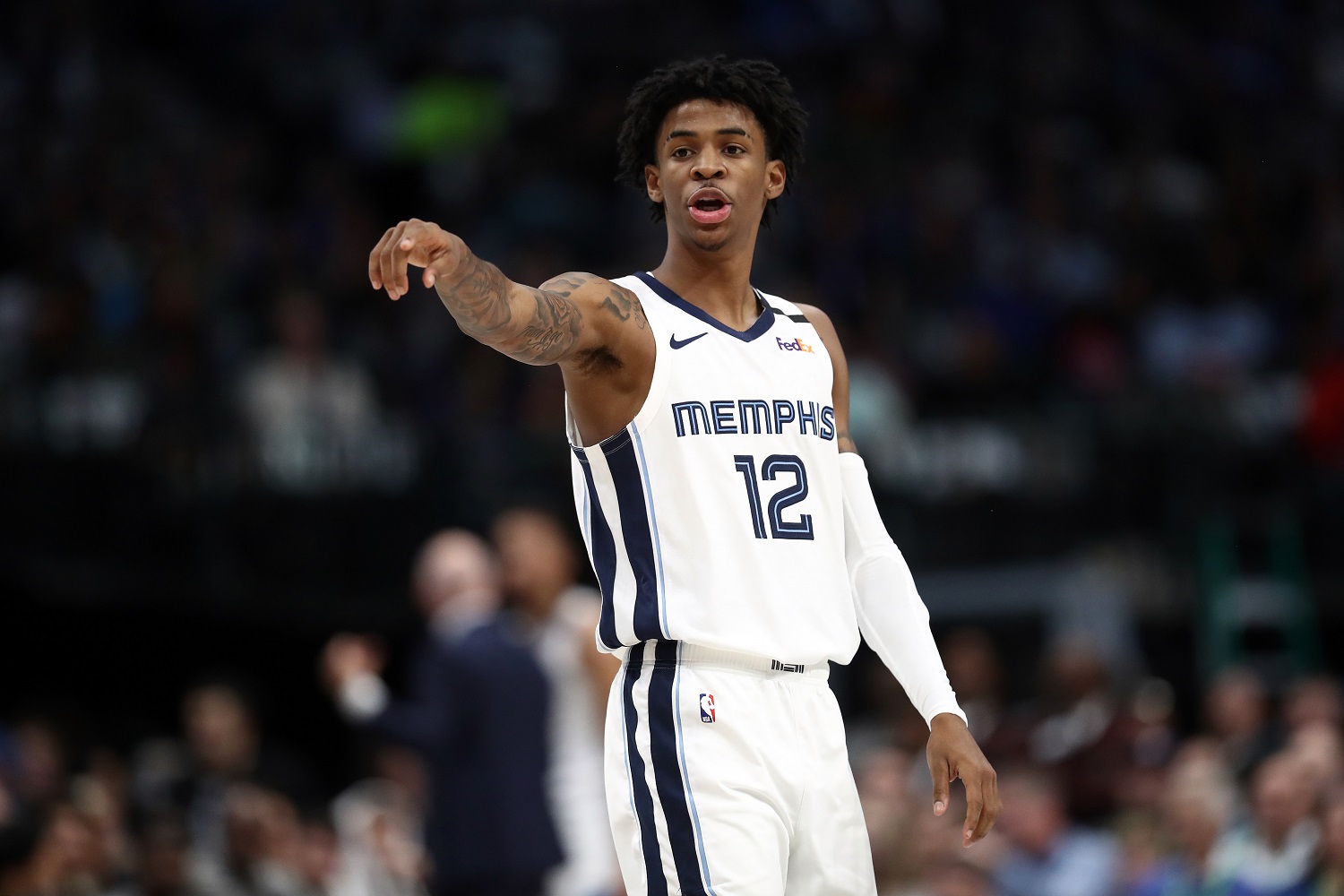 Ja Morant Is the Hero the NBA Needs Right Now
Memphis Grizzlies guard and likely NBA Rookie of the Year Ja Morant brings a refreshing attitude to the bubble in Orlando.
It's been easy to root for Ja Morant during his rookie season with the Memphis Grizzlies, hasn't it? He's a fantastic player that should win NBA Rookie of the Year (sorry, Zion, it's true) and has shown no fear in matching up against some of the players he grew up idolizing.
He's outspoken and completely self-aware and just brings a refreshing attitude to everything that he does. And it's that attitude and character that's shining brightly as the NBA bubble becomes a reality.
Ja Morant has had a fantastic rookie season
Following an All-American sophomore season at Murray State in which he averaged 24.5 points and 10 assists per game, Ja Morant was taken with the second overall pick of the 2019 NBA draft by the Memphis Grizzlies and has had a phenomenal rookie season.
He's played in 59 of the Grizzlies' 65 games thus far and has averaged 17.6 points and 6.9 assists, leading the team in both categories. He's shooting 49.1% from the floor, 36.7% from the three-point line, and 77% from the foul line. He's the clear frontrunner in the Rookie of the Year race and has Memphis in a nice spot heading into the bubble.
He's got the Grizzlies in prime position to make the NBA playoffs
Heading into the bubble, Ja Morant has put the Memphis Grizzlies in prime position for a playoff spot. The team heads to Orlando with a 32-33 record (the Grizz won just 33 games all of last season) and currently sits in the eighth position in the Western Conference.
Ja Morant and company currently hold a 3.5-game lead on the Portland Trailblazers, New Orleans Pelicans, and Sacramento Kings. The Grizzlies don't match up with Sacramento in the bubble but they do have dates with Portland and New Orleans early on, which become crucial matchups as each team will only play eight games before the postseason begins.
If Memphis can hang onto that No. 8 spot, they'll likely find themselves in a high-profile showdown with LeBron James, Anthony Davis, and the LA Lakers.
Ja Morant shut down critics of the accommodations in the bubble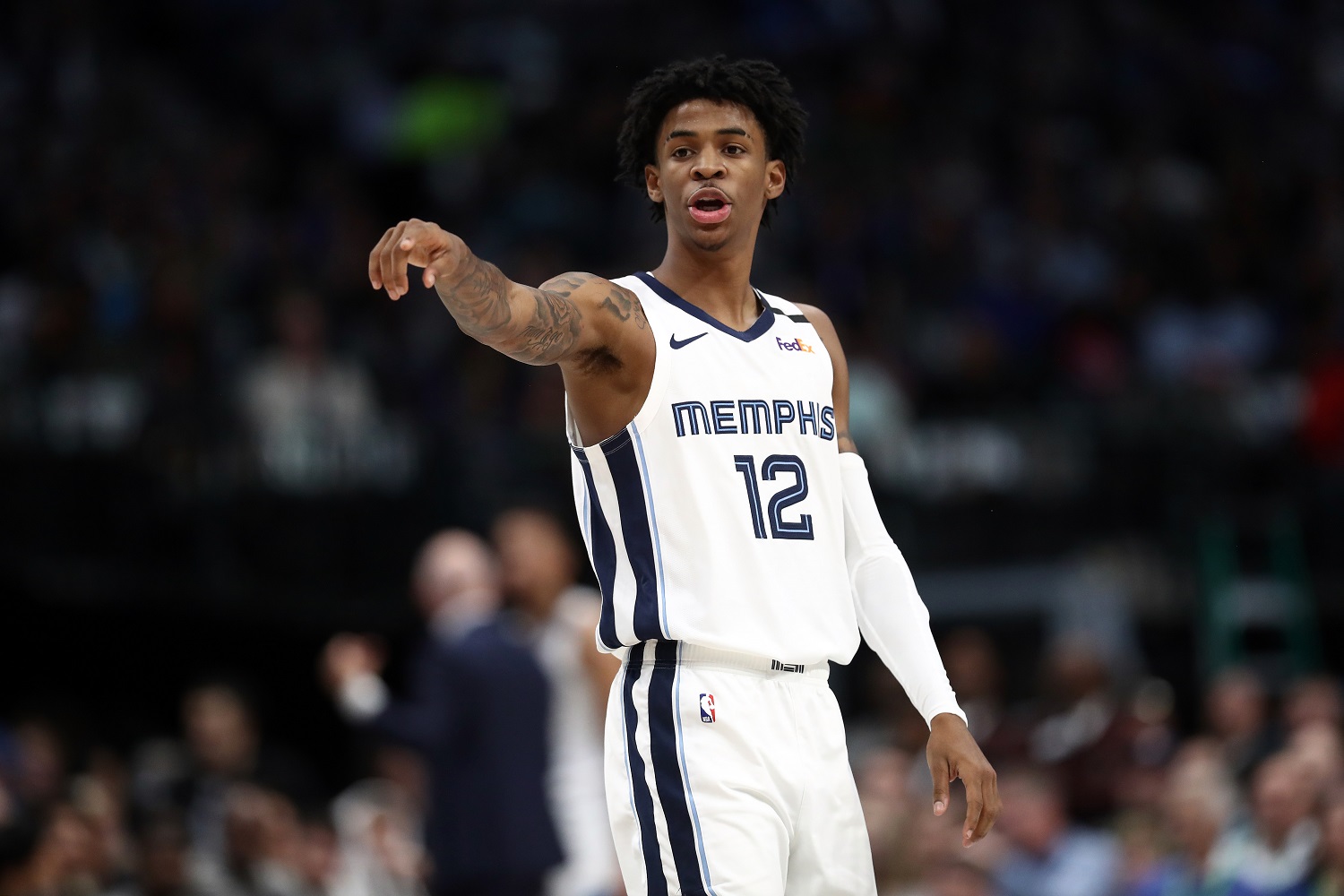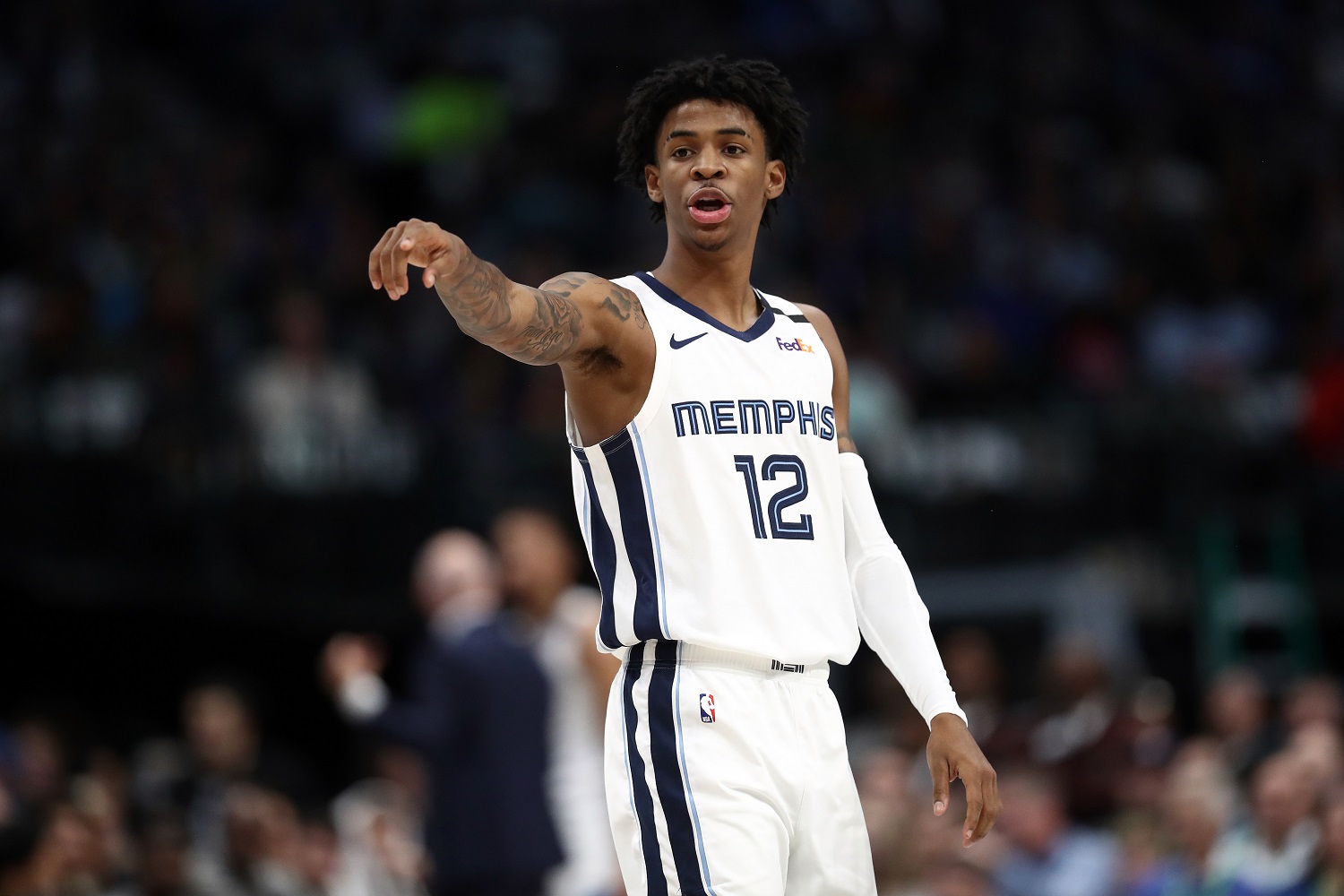 With the NBA season set to resume on July 31, the 22 teams set to compete in the bubble arrived in Orlando this week and many of the players aren't happy with their accommodations at Disney. The biggest complaint came from Lakers guard Rajon Rondo, who didn't seem pleased with his room at the 15-story, 545-room Gran Destino and likened it to a Motel 6.
J.R. Smith (naturally), Joel Embiid, Troy Daniels, Ben McLemore, and numerous others shared similar thoughts but Ja Morant shut everybody down with his comments to Bleacher Report's Mark Giannotto, which you can see below.
"My room is fine. The food is fine. I'm not a silver spoon guy."

Ja Morant
Seriously, how incredible is that statement from Ja Morant? In a league full of multimillionaires and prima donnas that are used to being waited on hand and foot, Ja Morant is sticking up for the average joe, the everyday folks that have real problems to worry about, not a luxury hotel room that just doesn't meet someone's precious standards. Nobody forced Rajon Rondo to go the bubble. He could have gone the Avery Bradley route and simply stayed home and enjoyed that big house in Louisville. Forgive me if I can't feel sorry for someone who has made close to $100 million in his career.
Ja Morant seems to realize just how lucky he is to be able to do what he does for a living. He's being put up in a nice hotel and will leave every once in a while to go and play a basketball game and then get a nice paycheck for it. Are there sacrifices being made by these players? Absolutely. But they're no worse than what the rest of the world has been doing for months. That's why it's refreshing to see statements like that. Morant is keenly aware that he's living the good life and, as always, he's not afraid to express that.
The sports world is full of villains that are easy to root against. But Ja Morant has stepped up to be the hero that the NBA needs right now and he's becoming easier and easier to root for.
*Stats courtesy of Basketball-Reference