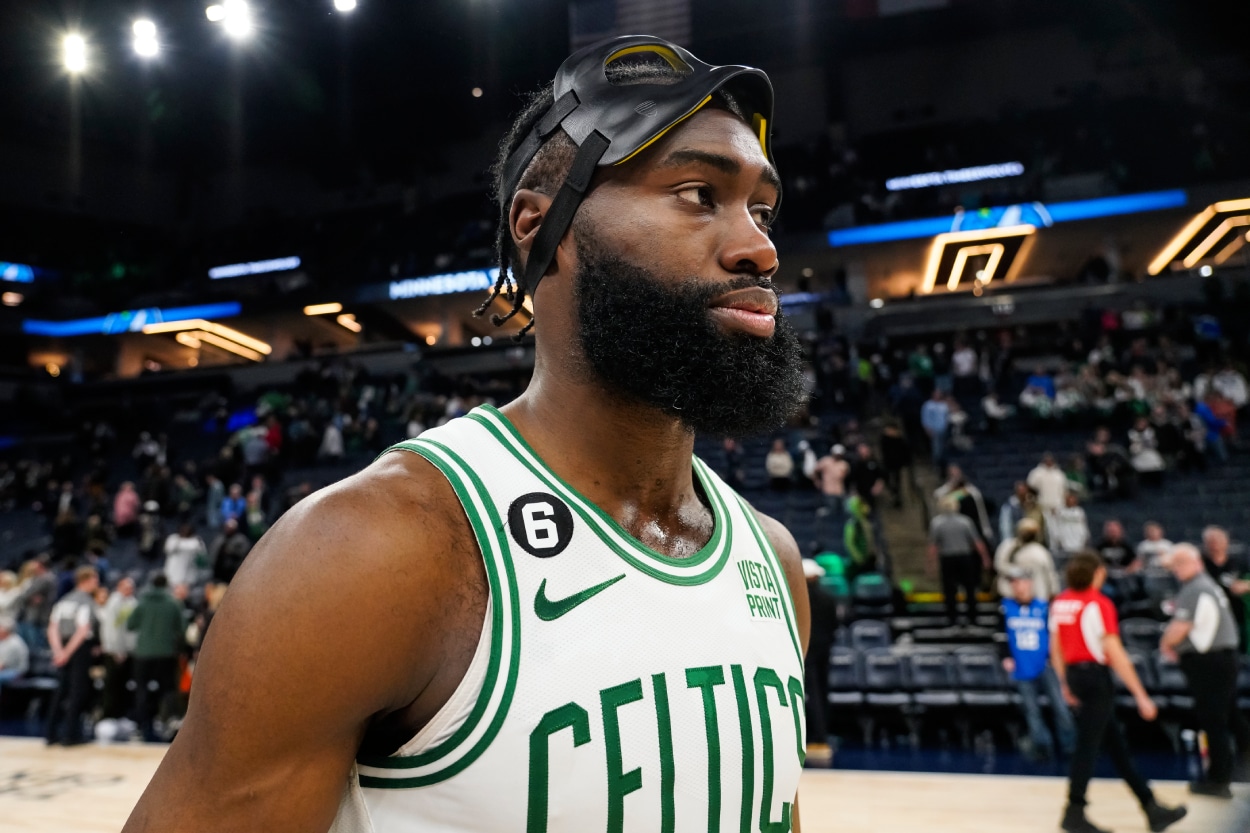 Ja Morant May Have Opened the Door for a Massive Jaylen Brown Payday
Jaylen Brown could be in line for a big payday with the Boston Celtics if he chooses to continue is career there.
There has been a lot of Jaylen Brown talk among Boston Celtics fans lately, most of it being speculation. After this season, Brown has one year left on his deal, leaving many Celtics fans wondering if he'll re-sign with the team.
Brown has done a lot of talking lately but hasn't said a whole lot. He's conducted interviews with several major publications but has been non-committal about re-upping in Boston. Ja Morant, the Memphis Grizzlies guard, may have opened the door to a significant pay raise for Brown. Would Brown want to remain with the team that drafted him in 2016?
Jaylen Brown could be eligible for a supermax contract if he makes an All-NBA team this year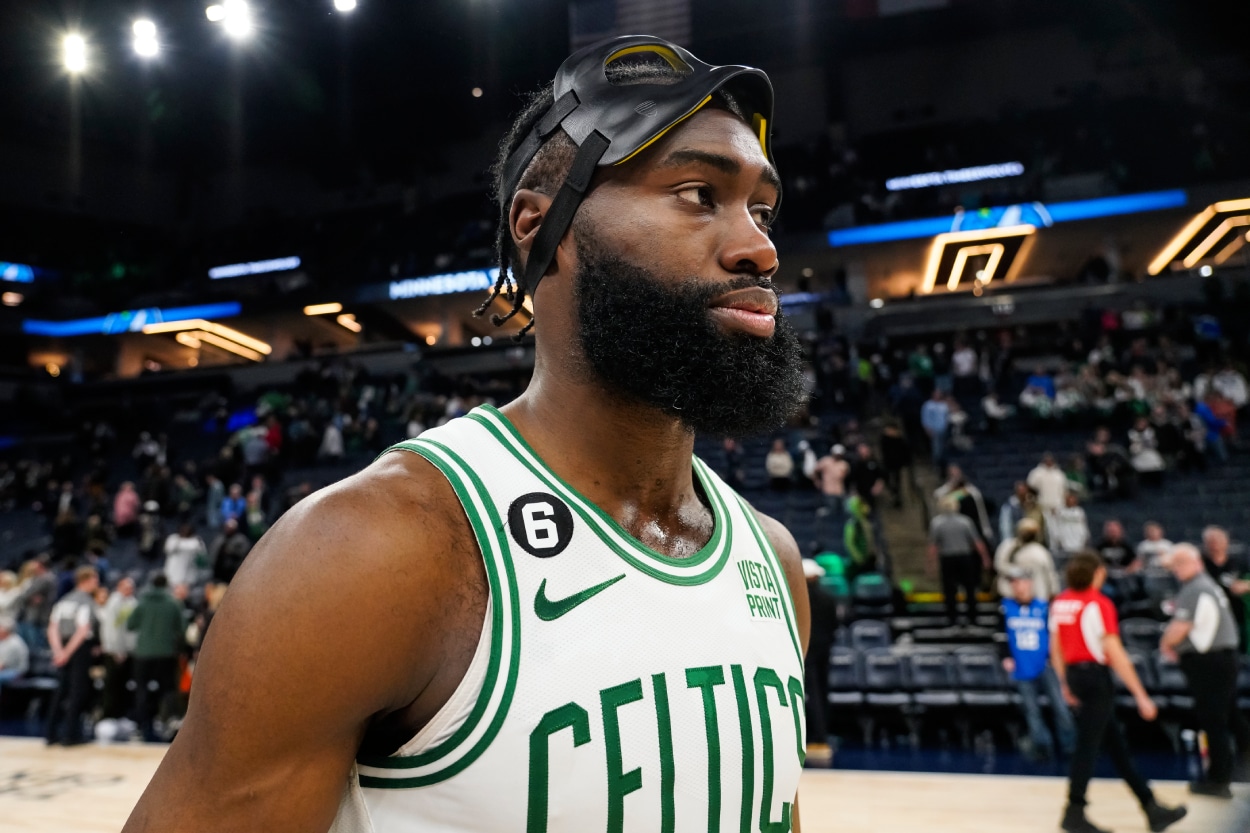 Brown is having an outstanding season, averaging career-highs in points (26.7) and rebounds (6.9). He was named an NBA All-Star for the second time in his career, a step in the right direction toward a significant pay raise.
If Brown makes any of the three All-NBA Teams this season, he could be eligible for a supermax contract from the Celtics. After he got the All-Star nod in February, Chris Forsberg of NBC Sports explained the supermax situation.
"This is the first step in getting towards an All-NBA nod, and if Jaylen gets that, it opens up the possibility of a supermax extension," Forsberg said then. "This is a chance for the Celtics to lock him up much earlier than I think we anticipated and really gives you your core for the long-term, and gives Jaylen a whole bunch of money to feel secure about where he is in Boston."
Lately, however, Brown has been vague when asked about his desire to continue his career in Boston for the long haul.
"I don't know. As long as I'm needed. It's not up to me," he said in an interview with Logan Murdock of The Ringer. "We'll see how they feel about me over time and I feel about them over time. Hopefully, whatever it is, it makes sense. But I will stay where I'm wanted. I will stay where I'm needed and treated correct."
He was also asked how long he would want to play with Celtics star Jayson Tatum. His answer didn't sound promising to Celtics fans.
"I just enjoy the time that you have now," he said. "If it's your whole career, it's your whole career. If it's not, it's not. Some of the greatest players of all time haven't finished with their organization. Michael Jordan retired a Wizard."
Ja Morant may have opened the door for a huge Brown payday
Making All-NBA is no easy task. What makes it tough is there are just 15 spots, and it's position-based. There are two guards, two forwards, and a center for each team. In Brown's case, he'll have to be one of the top six guards in the NBA to make one of the teams.
With a solid group of guards, Brown faces a tough task, despite his strong season. Stephen Curry, Damian Lillard, Shai Gilgeous-Alexander, Luka Doncic, Donovan Mitchell, Trae Young, and De'Aaron Fox will all be in the mix.
Curry, Lillard, Gilgeous-Alexander, and Doncic are likely to finish ahead of Brown. At the beginning of the season, Morant was a given. His recent eight-game suspension for conduct detrimental to the NBA has likely taken him out of the top six, opening the door for Brown.
Mitchell, Young, and Fox all have some big numbers similar to Brown's, but with Morant seemingly out of the picture, Brown just needs to beat out two of them, a task that, as of this writing, seems likely.
The big payday, however, still doesn't guarantee that Brown will want to return to Boston after next season. He might want to test the free-agent market. Brown might want to play on a team where he's the No. 1 option. The money might be there in Boston, but Brown might not be.