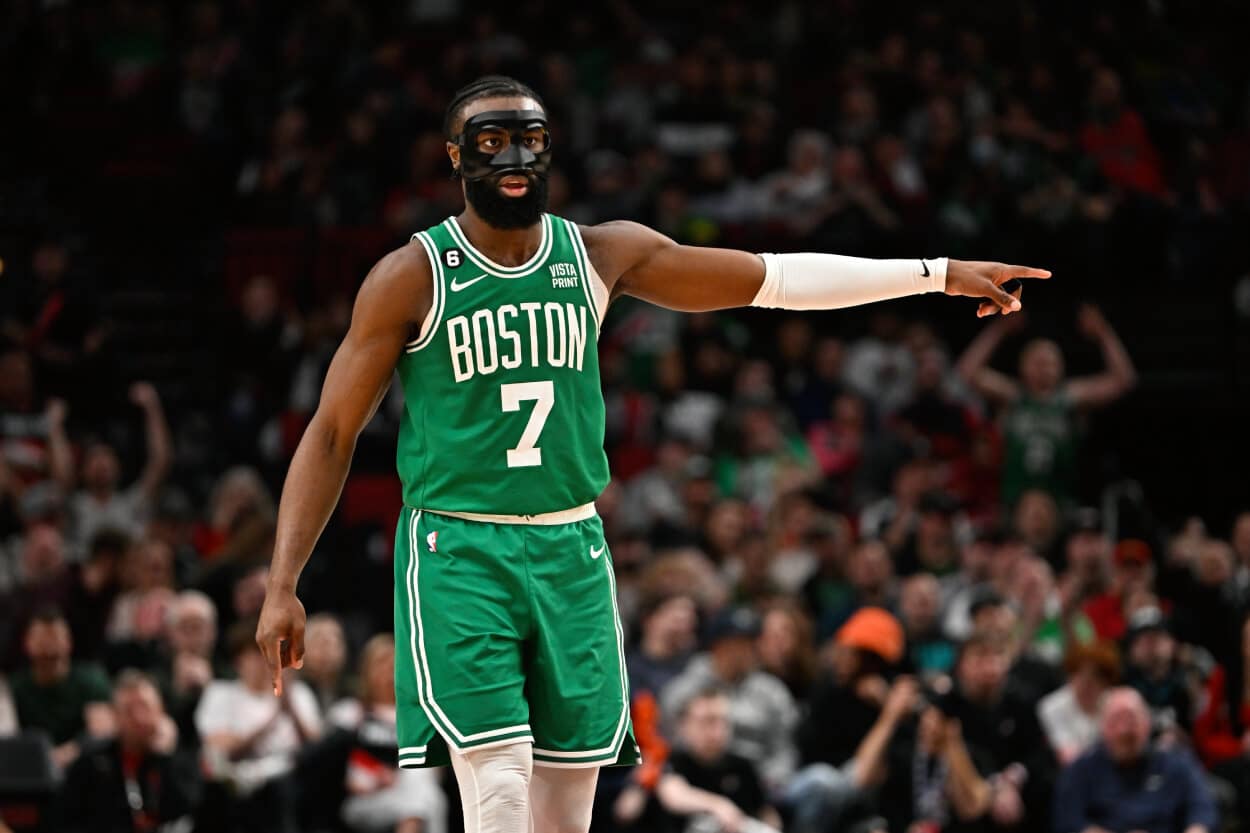 Brian Scalabrine Wants No Part of Speculating on Jaylen Brown's Future With the Boston Celtics
Will Jaylen Brown re-sign with the Boston Celtics? Brian Scalabrine wants no part of that conversation right now.
Are the Boston Celtics about to embark on a Jaylen Brown dilemma? After this season, Brown has one year left on his deal, and speculation is already running wild. Will the Celtics star re-up in Boston, or will he test the free-agent market?
Former Boston Celtics forward Brian Scalabrine, who does some television work for the team, insisted now is not the time to worry about Brown's status. He said there are too many factors that could play a part in his decision, and it's just too early to speculate. But is it?
Brian Scalabrine says to hold off on the Jaylen Brown speculation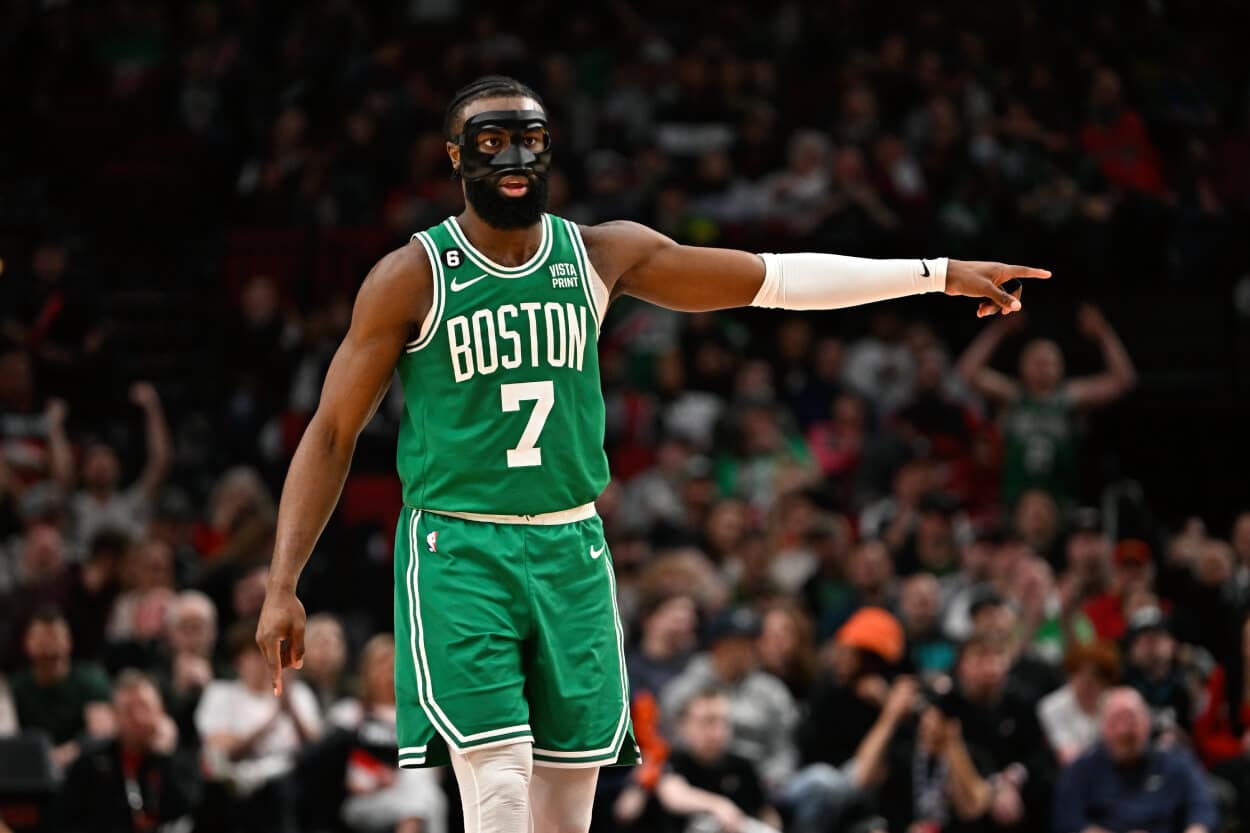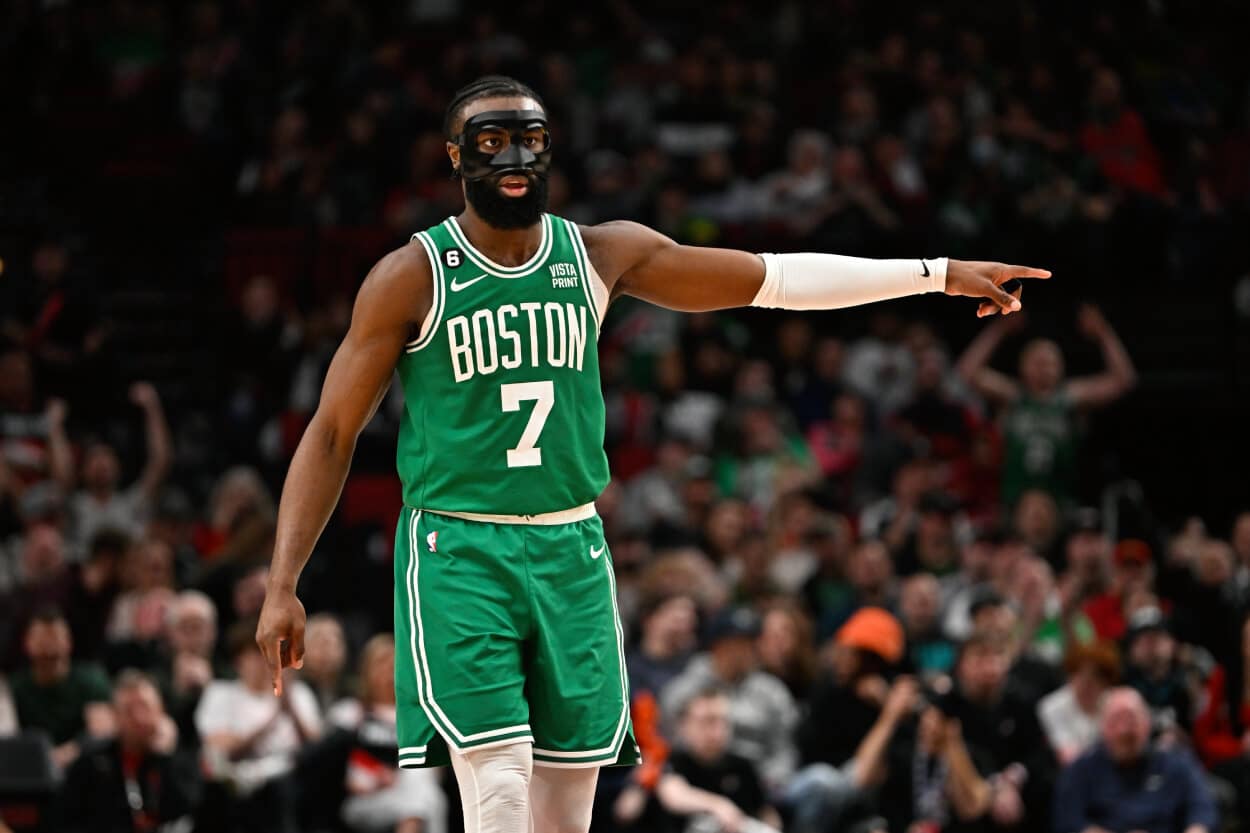 Brian Scalabrine made his weekly appearance on Boston sports radio WEEI on Wednesday. Co-host Adam Jones got right to it. He told Scalabrine they were trying to break down everything that's been going on with Brown.
Brown has done several interviews with big-time publications recently and has been vague when speaking about his time in Boston and whether or not he'd like to re-sign with the team. Jones asked Scalabrine what he made of the Brown rollercoaster.
"I don't ride those rollercoasters like you guys do," Scalabrine said. "I understand the salary cap, and I understand things take time, how they work. I understand how an All-NBA guy gets a supermax contract. I understand if he turns down those contracts, or if there's a ratification to the collective bargaining agreement, which goes up to 150% of your current salary. If he's turning down a max contract in Boston, then you can make the decision from there."
Scal, too, was vague when Jones asked if Brown sounds happy.
"I don't judge other people's happiness," he said. "I don't understand in the NBA why we care so much about other people's happiness. Do you care about anyone else's happiness in your life? I don't really do that."
Jones jumped in and said it's a league where players leave a lot, and Scalabrine interrupted.
"Whoa, whoa, whoa," he said. "You gotta wait on that because you still have time for that there. There's like a drop-dead date. When you offer a guy like 200 million dollars, and he says no. At that point, you guys can flip out, and I can respond to it."
Brown is non-committal when it comes to his future with the Celtics
In those recent interviews Brown has done, he's left people wondering how much he enjoys being in Boston. During an interview with Logan Murdock of The Ringer, he gave no hints when asked if he wanted to stay in Boston long term.
"I don't know. As long as I'm needed. It's not up to me," he said. "We'll see how they feel about me over time and I feel about them over time. Hopefully, whatever it is, it makes sense. But I will stay where I'm wanted. I will stay where I'm needed and treated correct."
How long does he want to play with Jayson Tatum? He didn't want to answer that one either.
"I just enjoy the time that you have now," he said. "If it's your whole career, it's your whole career. If it's not, it's not. Some of the greatest players of all time haven't finished with their organization. Michael Jordan retired a Wizard. As much as we like it here and enjoy being here, you see where life takes you. You see how the process goes.
"All you do is really focus on what's in front of you right now, to be honest. But I don't really know or want to answer that question because that type of stuff makes Celtics fans speculate and go crazy. Especially right now, I'll just say we'll get there when we get there."
While Scalabrine says it's too early to speculate, it's not too early for the Celtics to formulate a plan. Who knows what's being said behind closed doors. Is Brown adamant about testing free agency? Maybe he's told the Celtics he wants to see what he can get from a team that will also give him the chance to be the No. 1 option. With Tatum in Boston, that's not going to be the case there.
If he goes that route, the Celtics have no option but to trade him next year. Without him saying he enjoys playing in Boston and that he'd love to finish his career here, the Celtics need to have a plan in place. It's not too early to speculate, especially with Brown being as non-committal as he is.