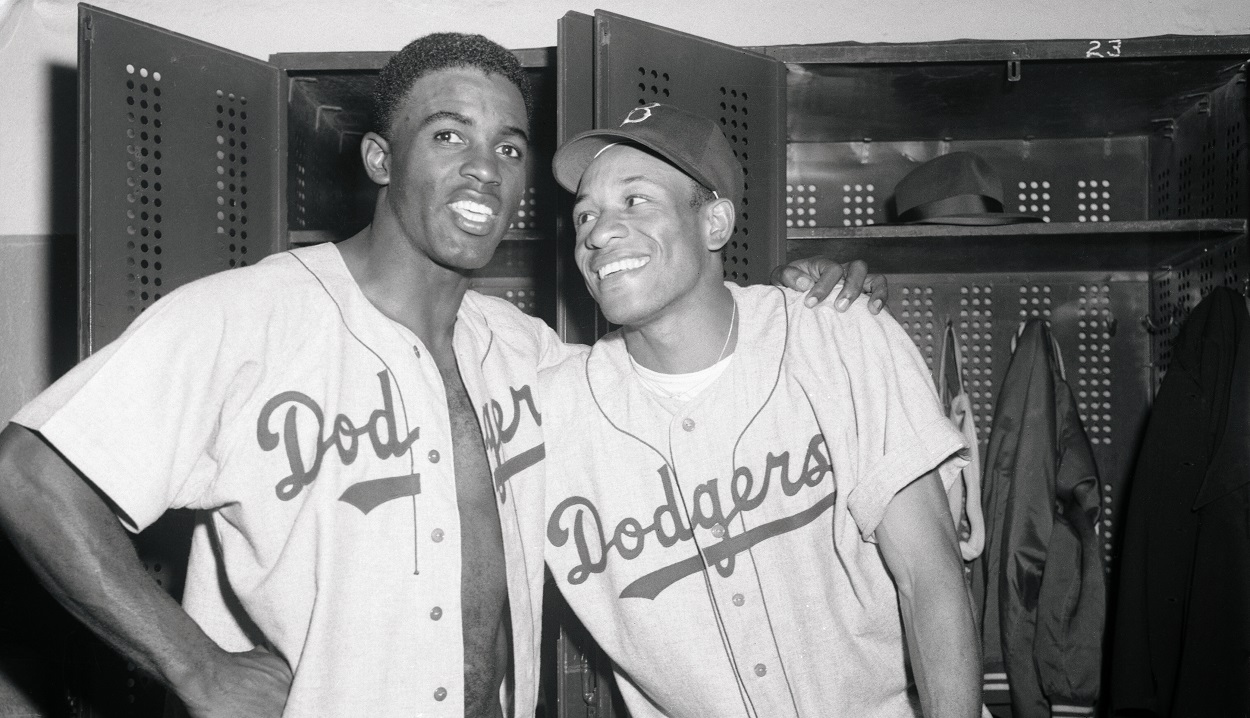 Jackie Robinson Was Not the Only Black Player for the Dodgers in 1947 or for His Lone Season With the Montreal Royals
Jackie Robinson was not the only Black player to wear a Dodgers uniform in 1947 nor the only Black player to suit up for the Montreal Royals in 1946.
Brooklyn Dodgers legend Jackie Robinson is and always will be, without question, a true trailblazer. As the first Black player in the modern era of Major League Baseball, Robinson encountered such hatred and such bigotry that it's an absolute miracle he didn't beat some idiot with a bat. And he deserves every accolade he ever received from the Rookie of the Year to the MVP to the Hall of Fame and even to the asteroid that's named after him (yes, that's really a thing).
However, what many people tend to forget is that Jackie Robinson was not the only Black player to wear a Brooklyn Dodgers uniform in 1947, the year he famously broke the MLB color barrier. Nor was he the only Black player to suit up for the minor-league Montreal Royals the year before.
Jackie Robinson played one season for the Montreal Royals and 10 seasons for the Brooklyn Dodgers
Now, before we get to the two players who don't often receive credit for their place in Dodgers and MLB history, let's quickly recap the career of Jackie Robinson.
Robinson first signed with the Dodgers in 1945 and played one season with the franchise's Triple-A club, the Montreal Royals, in 1946, a year in which he hit .349 with three home runs, 66 runs batted in, and 40 stolen bases, which earned him a spot in Brooklyn.
He famously made his MLB debut on August 15, 1947, against the Boston Braves, going 0-for-3 in four plate appearances, only reaching base on an error in the seventh inning. But he did score the go-ahead run in the Dodgers' 5-3 victory and things obviously got better from there as he went on to win 1947 MLB Rookie of the Year. Two years later, he was named National League MVP.
In 10 seasons with the Dodgers, Robinson hit .311 with an on-base percentage of .409 while slugging .474. He belted 137 home runs, drove in 734 runs, scored 947 runs, and stole 197 bases in 273 attempts. He was a six-time All-Star and also helped the franchise to its first-ever World Series championship in 1955. Robinson retired following the 1956 season and was inducted into the Hall of Fame in 1962.
Former Negro Leagues pitchers Johnny Wright and Roy Partlow suited up for the Montreal Royals in 1946
Jackie Robinson was famously signed by the Brooklyn Dodgers in late 1945 but what many don't know is that pitcher Johnny Wright, who'd played in the Negro Leagues since 1937, was signed in January 1946 and, like Robinson, was assigned to the Montreal Royals.
However, while Robinson thrived, Wright struggled. In the Royals' first intrasquad game with the Dodgers, he gave eight runs and 10 hits over five innings. In his next outing, he gave up two runs, three hits, and walked four in four innings.
When the Royals' season officially began, Wright gave up four runs and five hits in 3.1 innings against Syracuse and struggled with his control over the next six weeks, which got him demoted to the Class-C Trois Rivieres Royals in Quebec. He went 12-8 to finish the season and then played one more year in the Negro Leagues before retiring.
When Wright was demoted, he was replaced on the Royals' roster by another Roy Partlow, who'd also spent years in the Negro Leagues before signing with the Dodgers organization in 1946. But Partlow didn't last long in Montreal either, making just 10 appearances before joining Wright in Quebec.
Dan Bankhead joined Jackie Robinson with the Brooklyn Dodgers in 1947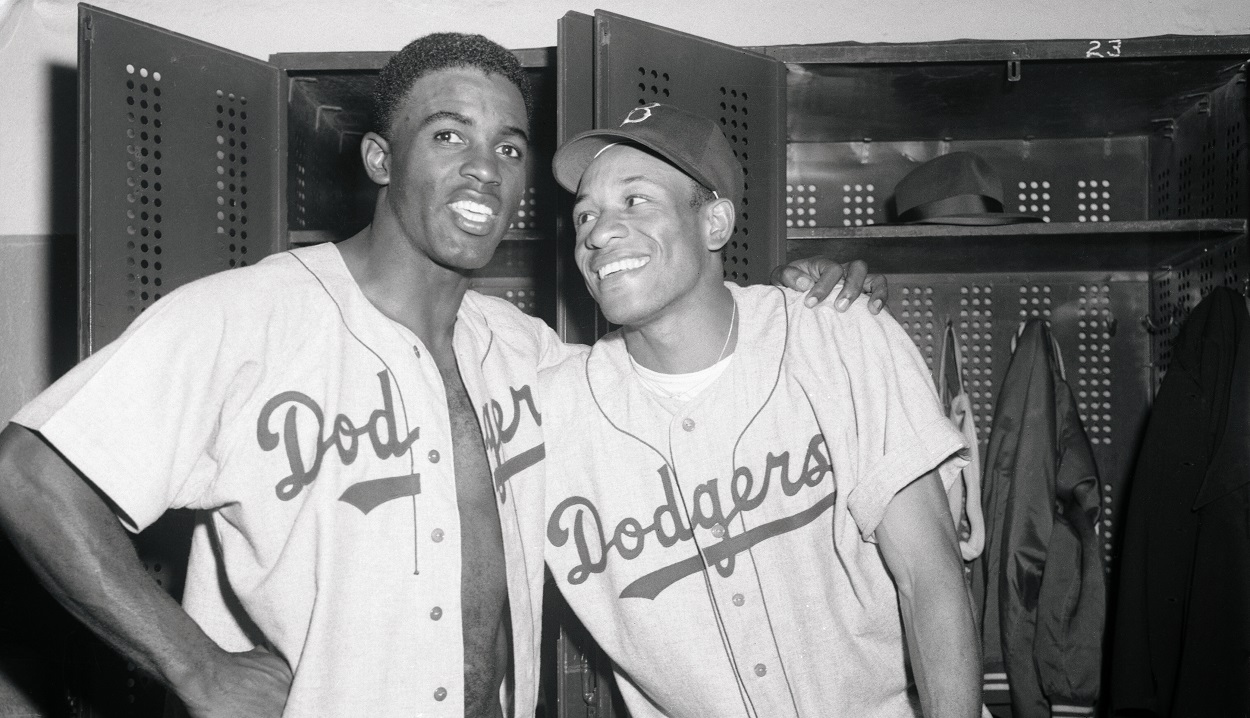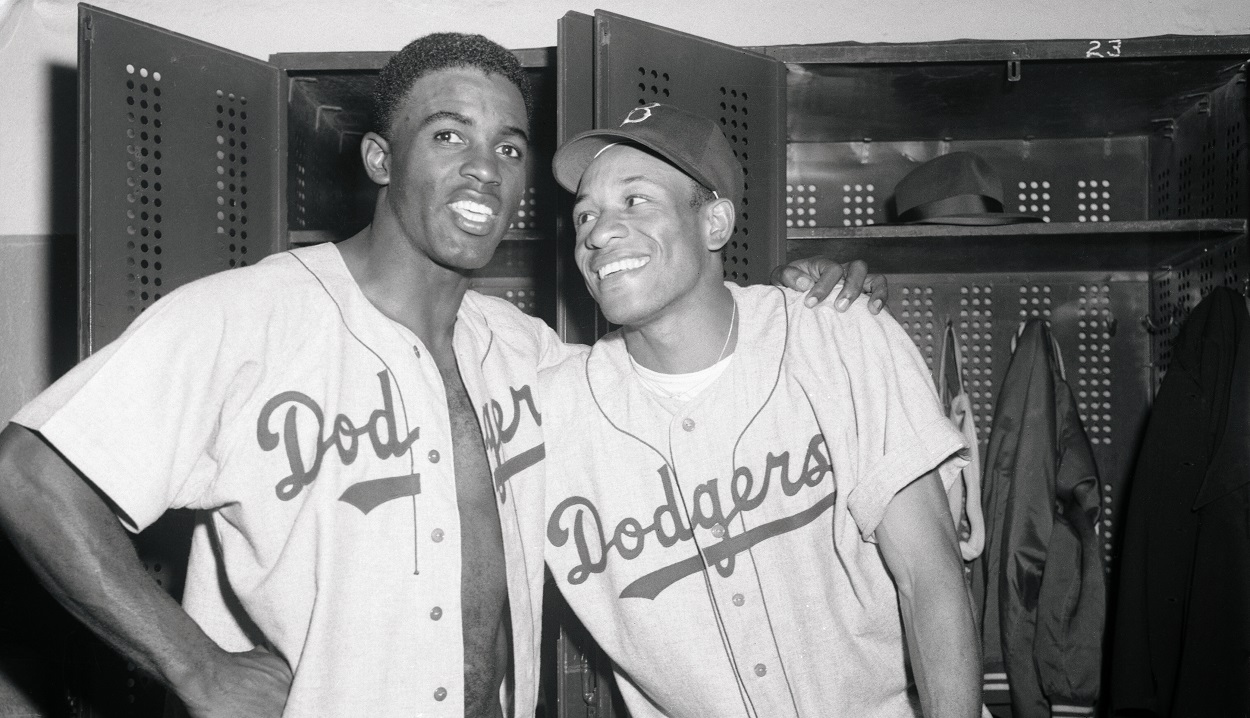 While Jackie Robinson was the first Black player to debut with the Dodgers in 1947, he wasn't the only Black player in Brooklyn that season.
Dan Bankhead, who was both an excellent hitter and a solid pitcher in the Negro Leagues, debuted with the Dodgers on August 26, 1947, against the Pittsburgh Pirates. In his very first big-league at-bat, Bankhead homered off Fritz Ostermueller and then went on to pitch 3.1 innings that same day, although that wasn't as fun as he gave up eight runs and 10 hits in a 16-3 loss.
Bankhead would finish out the season in Brooklyn but then spent the next two years in the minors. He returned to the Dodgers in 1950 and played two seasons before finishing his career in the Mexican League, playing with various teams until retiring in 1966 at the age of 45. He passed away 10 years later, one day shy of his 56th birthday.
Stats courtesy of Baseball Reference