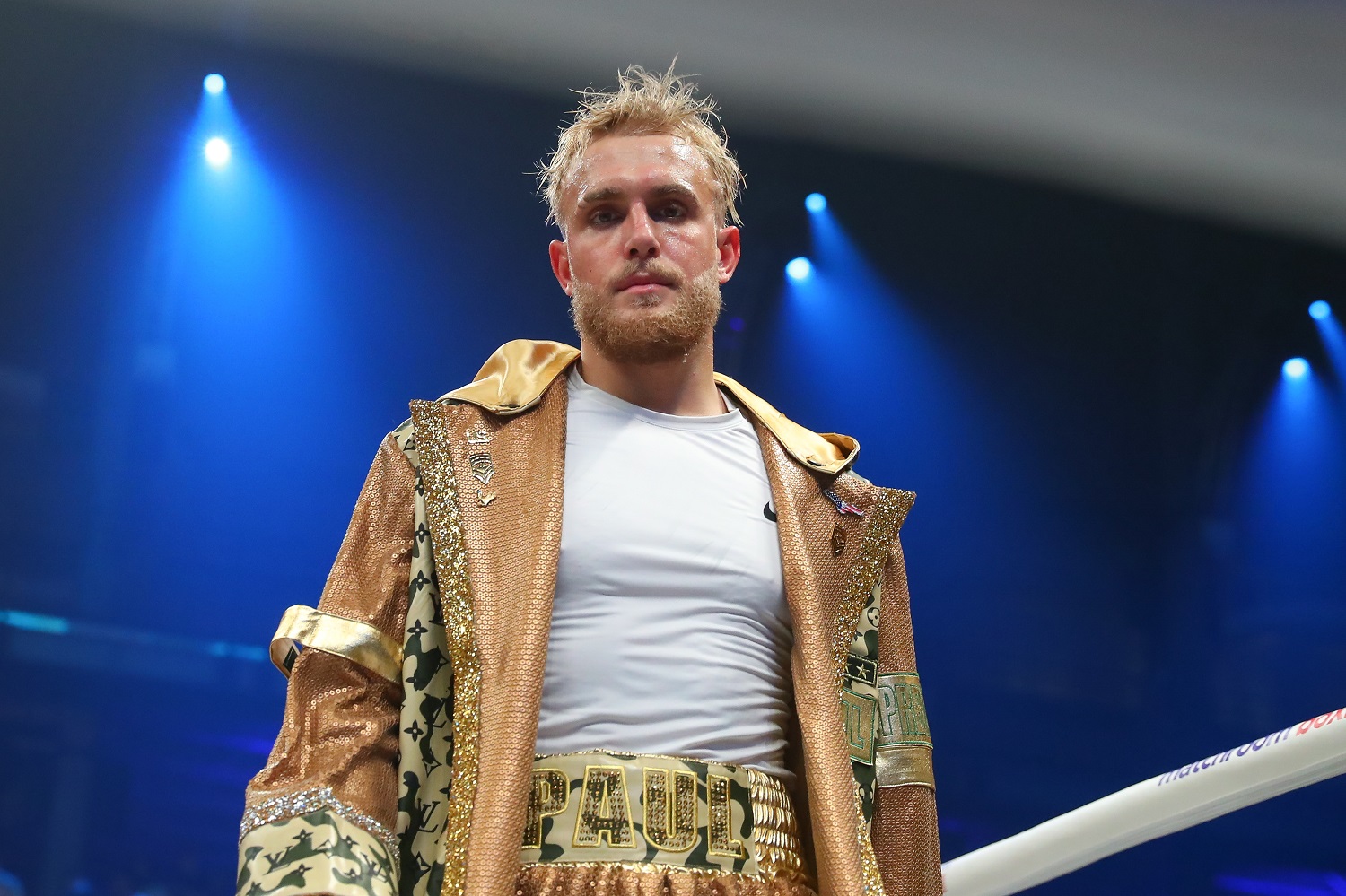 Jake Paul Fires a Shot at Floyd Mayweather, Talks Dream Fight With Conor McGregor, and Calls COVID-19 a 'Hoax'
Ahead of his fight with Nate Robinson on the Tyson vs. Jones undercard, Jake Paul had some interesting thoughts on Floyd Mayweather, Conor McGregor, and COVID-19.
Former Disney Channel star and internet celebrity Jake Paul, who is one of numerous YouTube sensations that have become professional boxers, has long been a figure of controversy. His home was once raided by the FBI, which some believe to be related to the riot in which he was involved in Scottdale following the death of George Floyd.
Paul was condemned by the mayor of Los Angeles, among others, for throwing huge parties at that same house over the summer at which neither he nor his guests were wearing masks while COVID-19 cases were spiking. But that doesn't seem to bother him as he feels COVID-19 is a hoax anyway, which we'll come back to in a few minutes. He once dropped the "N-word" in a freestyle rap, which also drew condemnation, got into a strange feud with former One Direction star Zayn Malik, and has also been accused of scamming his followers and stealing their money.
But through all of this, people still can't seem to get enough of Jake Paul and that includes his boxing career. He took part in the biggest amateur card in history, at least in terms of pay-per-view buys, when he fought fellow YouTuber KSI's younger brother, Deji, and he's now set to take on former NBA star Nate Robinson this Saturday as part of the Mike Tyson vs. Roy Jones Jr. undercard.
Since that amateur bout in 2018, Paul has turned pro and defeated another YouTube star, AnEsonGib, this past January in Miami. His dream is to one day fight Conor McGregor and in talking about that fantasy matchup ahead of his fight with Robinson, Jake Paul also took a shot at Floyd Mayweather.
Jake Paul will face Nate Robinson on the Mike Tyson vs. Roy Jones Jr. undercard
As mentioned, Jake Paul will square off with former three-time NBA Slam Dunk Contest winner Nate Robinson this Saturday night as part of the Mike Tyson vs. Roy Jones Jr. undercard.
Robinson, who is a big boxing fan, took issue with Paul essentially only calling out other YouTube stars to fight instead of real fighters or other professional athletes. The 11-year NBA veteran challenged Paul to a fight and when Mike Tyson's team approached Jake Paul about being on the undercard of his fight with Roy Jones Jr., Paul was apparently told that he could pick his opponent and chose Robinson.
Paul and Robinson will officially fight a six-round bout in the cruiserweight division. While the fight with Robinson is certainly the biggest in Jake Paul's young boxing career, he dreams of an even bigger bout (and payday) with former UFC champ Conor McGregor.
Jake Paul fires a shot at Floyd Mayweather while discussing a dream match with Conor McGregor
In a recent interview with Marlow Stern of the Daily Beast, Jake Paul stated that his goal is to one day fight Conor McGregor and other big-name UFC stars in the boxing ring. He says he's got a chip on his shoulder and is looking to prove that he is indeed a real boxer. Paul says there's been early "whispers" of a fight with McGregor but says he needs a little more experience before that dream match becomes a reality.
"I have to get more fights under my belt and prove myself. The beauty of this is that, in two fights, I'm already one of the biggest pay-per-view sellers for boxing, and Conor McGregor is also on that list, so if it eventually makes sense for us to come together and do a fight, it's going to sell massive amounts of pay-per-view.

"At the end of the day, this is a business, and at the end of the day, Conor McGregor is a better s—-talker than everyone—except for me."

Jake Paul on fighting Conor McGregor
In addition to his comments on McGregor, Paul was also asked about some recent comments made by Floyd Mayweather, who has taken issue with some of these YouTube stars invading the sport of boxing. Mayweather said that the "YouTube girls better find some Barbie dolls to play with because I'm not the one for the kid games," and this was Jake Paul's response:
"You know, it doesn't bother me. At the end of the day, he's like 5-foot-4, so he's actually the little kid here, and obviously he just wants attention. He's fiftysomething years old. He should be in retirement. So he just wants to get relevancy by talking about the YouTube kids, because we're the ones popping off right now."

Jake Paul on Floyd Mayweather
So let's get this straight. Jake Paul is accusing someone else of just looking for attention. Is that what we're hearing? And just to set things straight, Floyd Mayweather is 5'8″ and 43 years old. He also destroyed Paul's dream opponent in 2017. Just sayin'.
He thinks COVID-19 'is a hoax'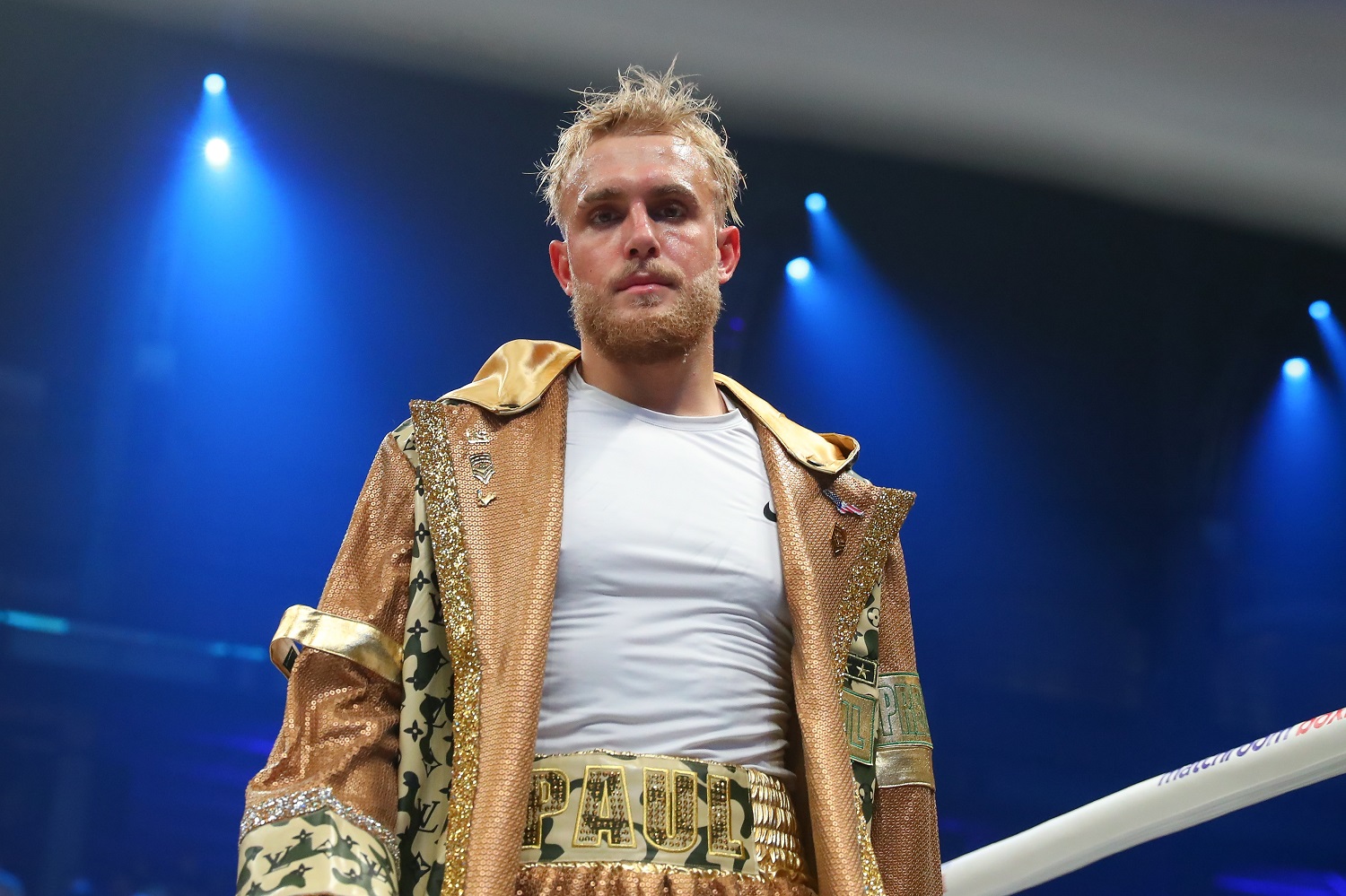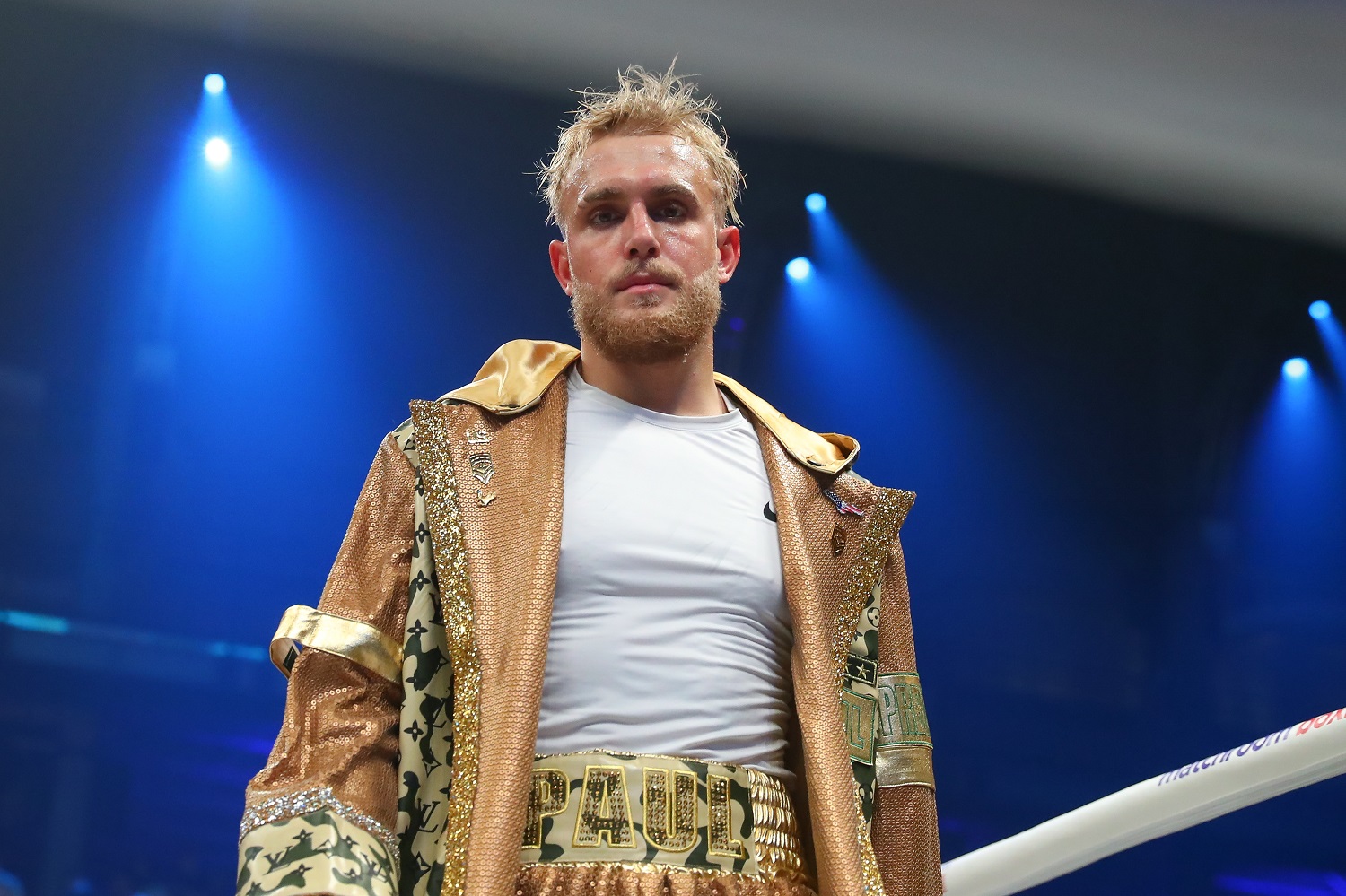 Perhaps the most disturbing thing to come out of Jake Paul's interview with the Daily Beast had nothing to do with boxing. As mentioned early on, Paul was blasted for holding maskless parties at his Calabasas mansion and it now seems very clear on why he had no problem doing that. When asked about COVID-19, he said that it was time for the "nation to open up and go back to normal" and when asked if he truly believed that, this was his response:
"Yeah. A hundred percent. There are people losing jobs, there are small businesses who are going bankrupt, there are millions of people who are unemployed right now, people are turning to alcohol and drugs to cope with everything that's going on. This is the most detrimental thing to our society. COVID cases are at less than 1 percent, and I think the disease is a hoax."

Jake Paul on COVID-19
But that wasn't the end of it. When told that COVID-19 has killed more than 260,000 people in the U.S. this year, Jake Paul said, "…so has the flu." When told that the flu only kills a fraction of that number and that there was also a vaccine for the flu, Paul asked, "Don't we have a vaccine for COVID?" And the COVID-19 part of the conversation came to a halt there as Paul refused to elaborate on his "hoax" comment. So there's that.
Jake Paul vs. Nate Robinson will likely be the lead-in to the Tyson-Jones fight on Saturday night and the event begins at 9:00 p.m. Eastern.