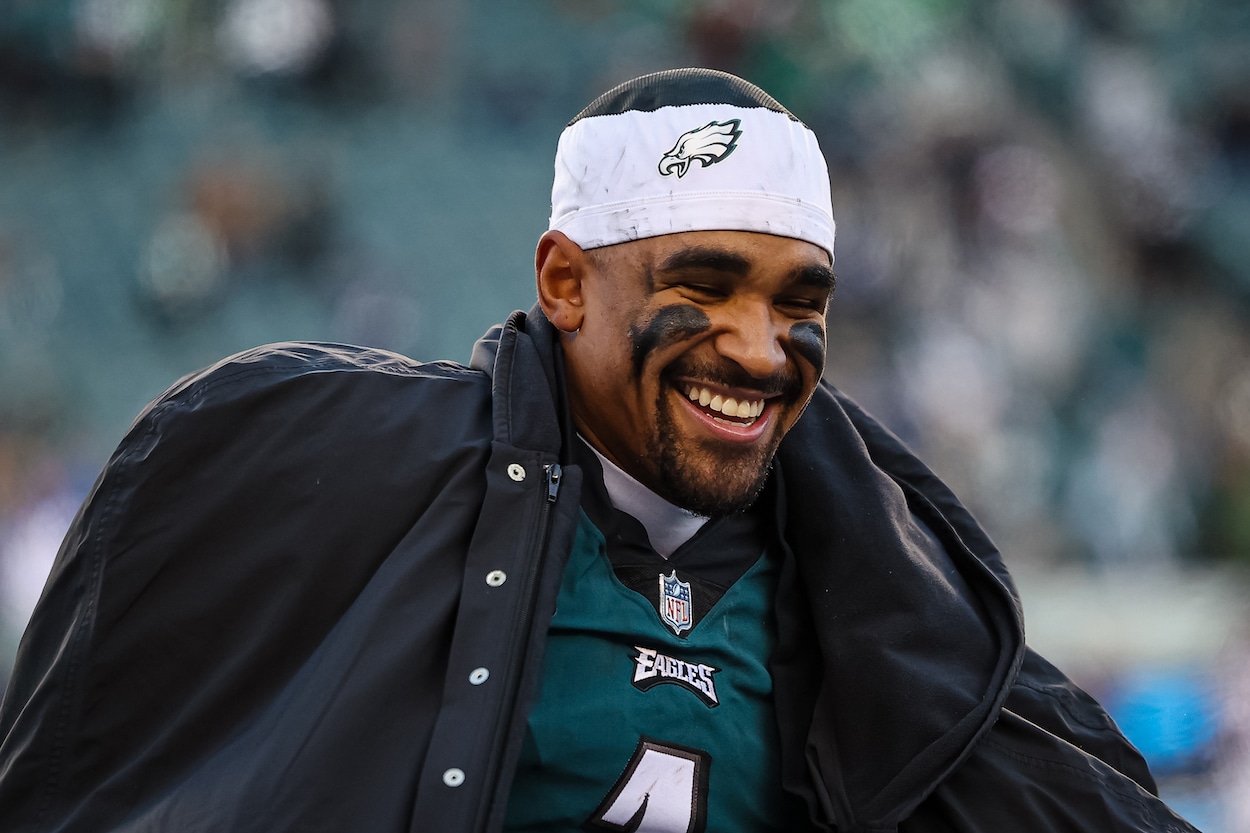 Jalen Hurts Contract: Eagles QB Has a Lower Salary Than 14 NFL Long Snappers
Jalen Hurts is one of the most underpaid players in the NFL.
Jalen Hurts is enjoying an MVP-caliber season with the Philadelphia Eagles, and his team-friendly contract is a big reason why. The 24-year-old quarterback, who's still playing under his rookie deal, is making just $1.08 million in base salary this season, making him one of the most underpaid players in the NFL. That's allowed the Eagles to build a loaded roster around him, which started in the offseason when they traded for A.J. Brown and signed him to a $100 million contract.
Hurts' life-changing payday is on the horizon, but as of now, he's one of the lowest-paid starting QBs in the league. In fact, 14 long snappers across the NFL are making more money in base salary than Hurts this season.
Yeah, seriously.
14 long snappers are making more money than Jalen Hurts this season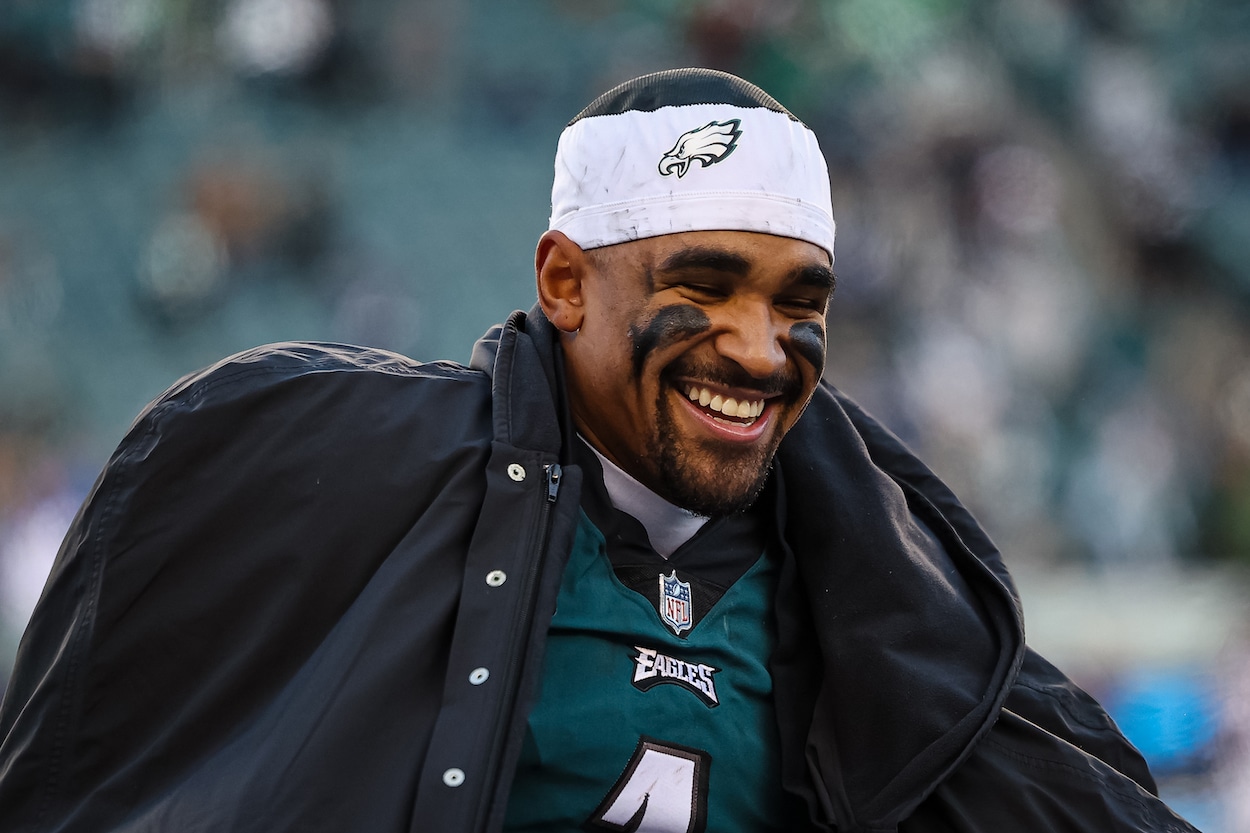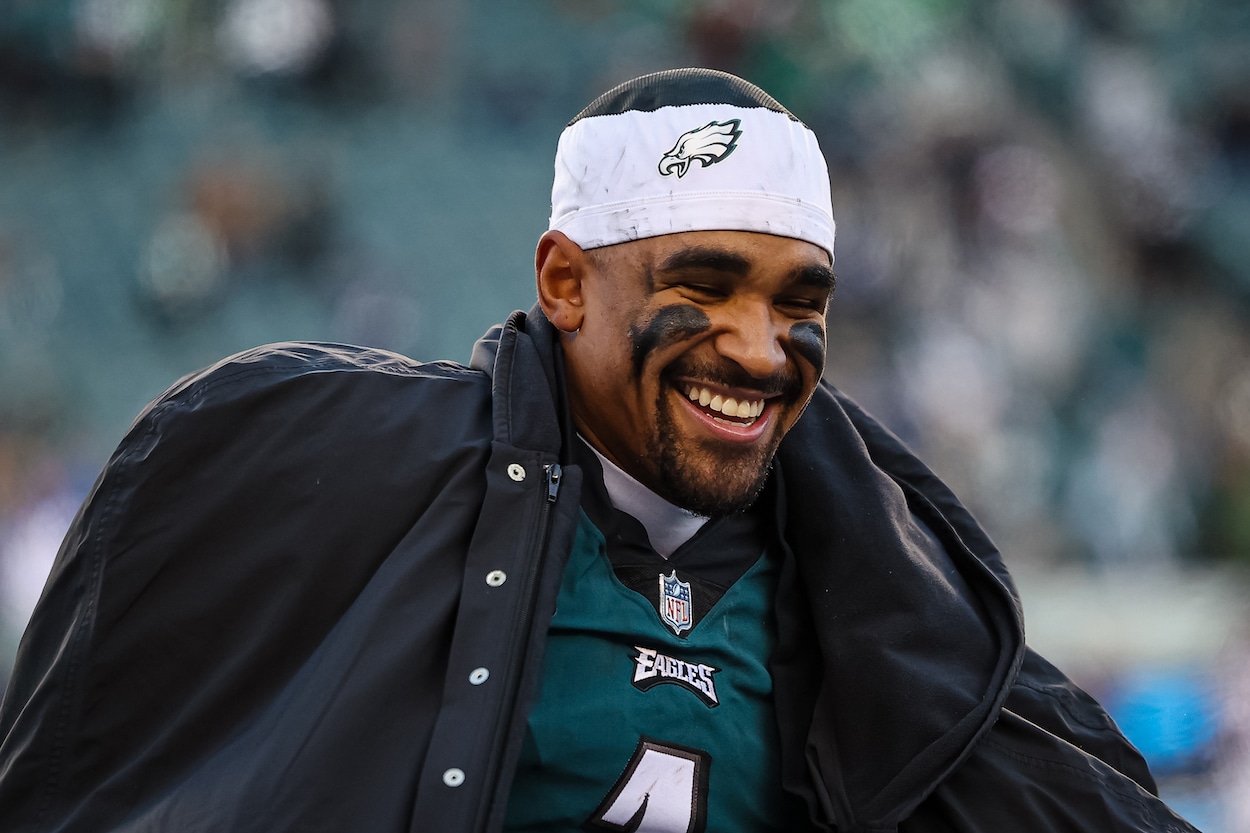 Hurts is the starting quarterback of the NFL-best 11-1 Eagles. He's having the best statistical season of his career and is second behind only Patrick Mahomes in the NFL MVP odds.
Only, he's not being paid like it.
Hurts is in the third year of his four-year, $6.03 million rookie contract. As a second-round pick in the 2020 NFL Draft, the Oklahoma and Alabama product isn't making nearly as much money as the QBs selected in the top 10. Hurts' base salary for the 2022-23 season is only $1,082,744, which makes him the 712th-highest-paid player in the league in terms of salary.
Of the 711 players above him on the list, 14 of them are long snappers. That's right, 14 long snappers are being paid more money than Hurts in base salary this season. Here's the full list, per Spotrac:
Charley Hughlett, Cleveland Browns: $1,170,555
Jon Weeks, Houston Texans: $1,120,000
Patrick Schales, Chicago Bears: $1,120,000
Aaron Brewer, Arizona Cardinals: $1,120,000
J.J. Jansen, Carolina Panthers: $1,120,000
James Winchester, Kansas City Chiefs: $1,120,000
Clark Harris, Cincinnati Bengals: $1,120,000
Josh Harris, Los Angeles Chargers: $1,120,000
Jake McQuaide, Dallas Cowboys: $1,120,000
Matt Overton, Dallas Cowboys: $1,120,000
Beau Brinkley, Atlanta Falcons: $1,120,000
Joe Cardona, New England Patriots: $1,120,000
Morgan Cox, Tennessee Titans: $1,120,000
Zach Wood, New Orleans Saints: $1,120,000
Jalen Hurts could be in for a massive payday this offseason
Hurts isn't making close to what he's worth as one of the best quarterbacks in the NFL this year, but his day will come soon. In fact, it could come as soon as a few months from now.
Once the 2022-23 season comes to an end, Hurts will be eligible for a contract extension. It would make sense from the Eagles' perspective, considering they inked Carson Wentz to a $128 million deal after his first three seasons with the team. Now, that decision didn't pay off in the end, but it shouldn't scare Philadelphia away from paying Hurts what he deserves.
If you're Hurts, you couldn't ask for a better time to negotiate an extension. We just saw Patrick Mahomes sign a 10-year, $450 million megadeal with the Kansas City Chiefs, and more recently, Josh Allen inked a six-year, $258 million extension with the Buffalo Bills.
Hurts could easily command a similar deal this summer, especially if he finishes the season with an MVP award and possibly a Super Bowl title. Long snappers might be laughing at Hurts' salary right now, but the star QB should be one of the highest-paid players in the NFL in a few years.