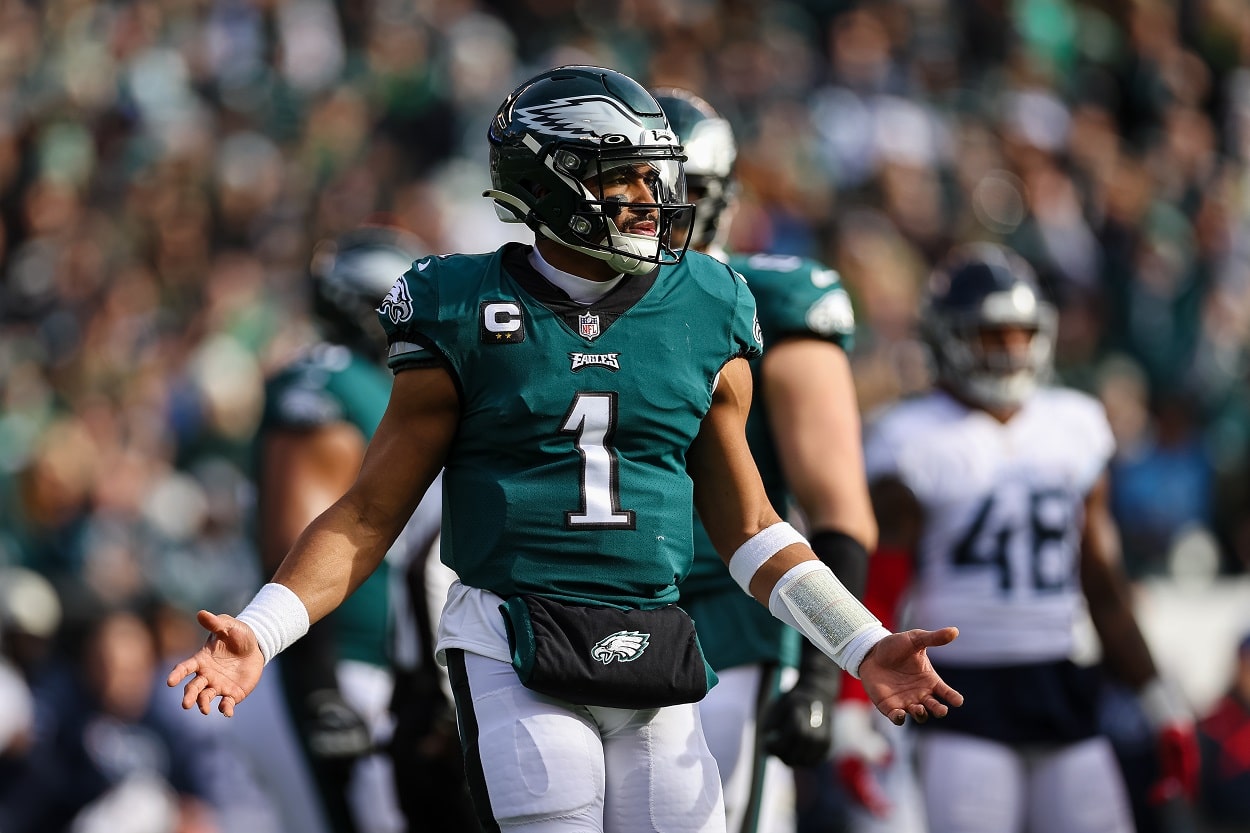 Eagles Playoff Picture: How the Eagles Clinch a Playoff Spot in Week 14
How the Philadelphia Eagles can clinch a spot in the NFL Playoffs in Week 14.
While the Philadelphia Eagles could technically still miss the NFL Playoffs, the chances of that happening are about the same as Nick Sirianni bringing me in to start ahead of Jalen Hurts this Sunday. To translate, there's not a snowball's chance in hell that Philly is missing the postseason.
So what exactly does the Eagles' playoff picture look like heading into Week 14?
Eagles playoff picture: How Philadelphia can clinch a spot in the NFL Playoffs in Week 14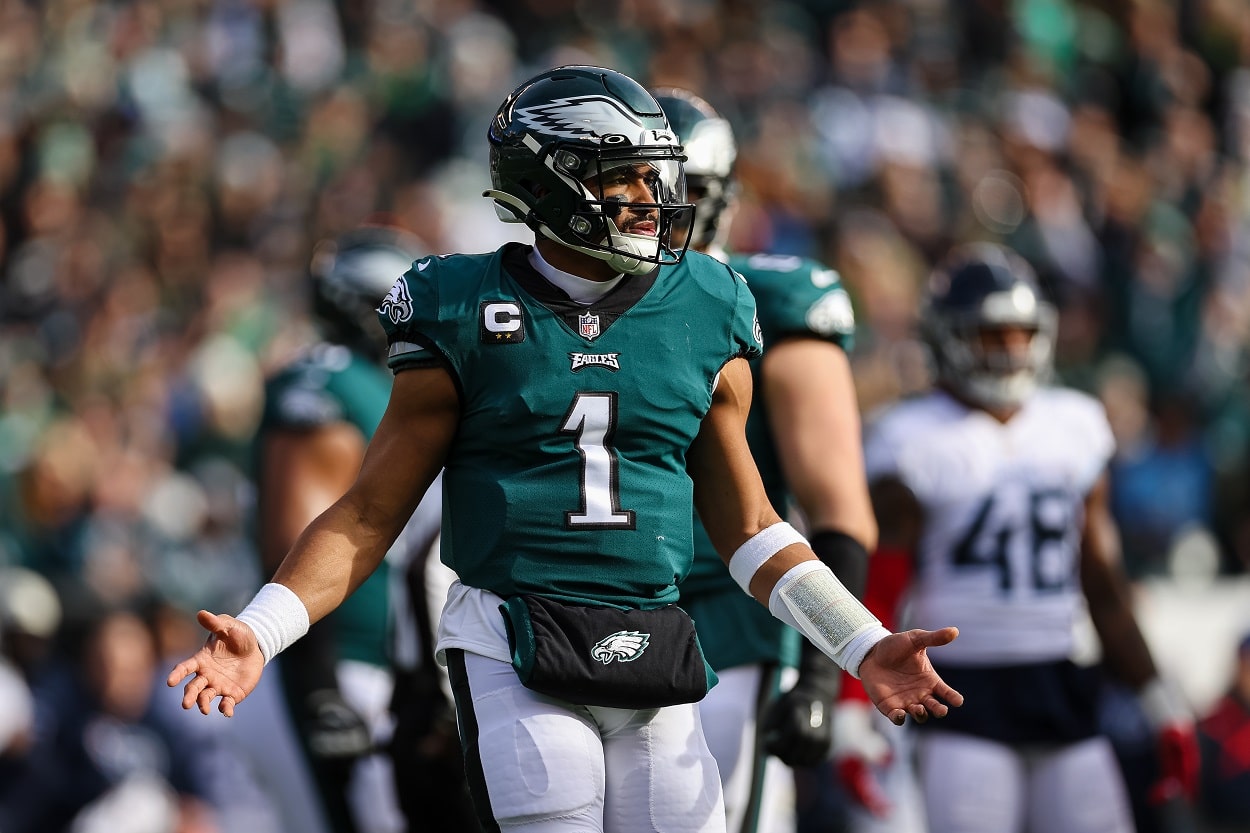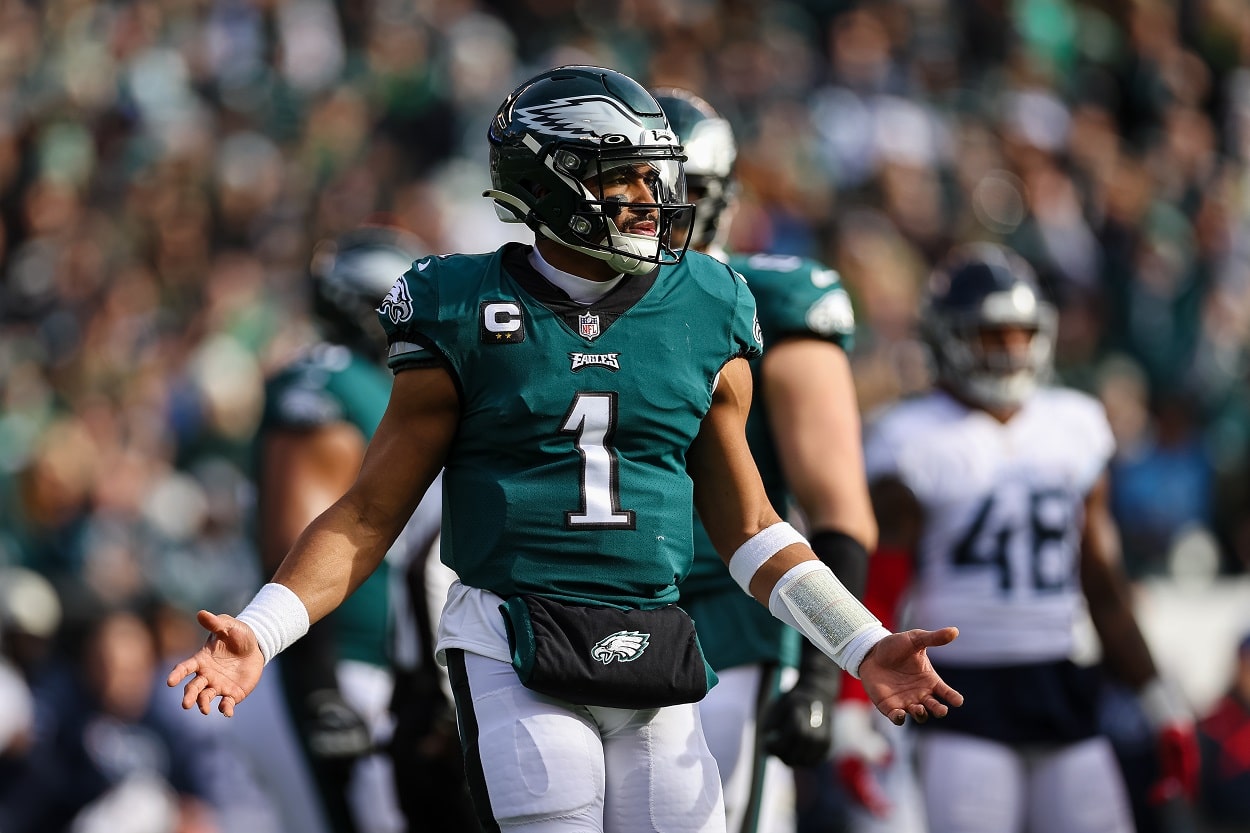 With a dominating 35-10 victory over the Tennessee Titans this past week, Philadelphia is flying high with the NFL's best record at 11-1. And while they technically only have a one-game lead over the 10-2 Minnesota Vikings in the NFC standings, it's actually more like two as the Eagles hold the head-to-head tiebreaker by way of their 24-7 win over Kevin O'Connell's club in Week 2.
The Eagles' playoff picture is much simpler now than it was in Week 13, when they needed four scenarios to play out and only got two.
And while they still can't win the NFC East this week as the Dallas Cowboys continue to roll and are just two games back at 9-3 with five to go, they are in a "win and you're in" situation as all they have to do to clinch their spot is defeat the New York Giants.
Actually, even a tie would get the job done. And even if Hurts & Co. take their second loss of the year, they could still get in if things unfold the right way elsewhere.
Here's a quick look at the Eagles' playoff scenarios heading into Week 14:
Eagles win or tie vs. New York Giants
49ers lose vs. Buccaneers + Seahawks lose vs. Carolina Panthers
Have thoughts on this topic? Keep the conversation rolling in our comments section below.