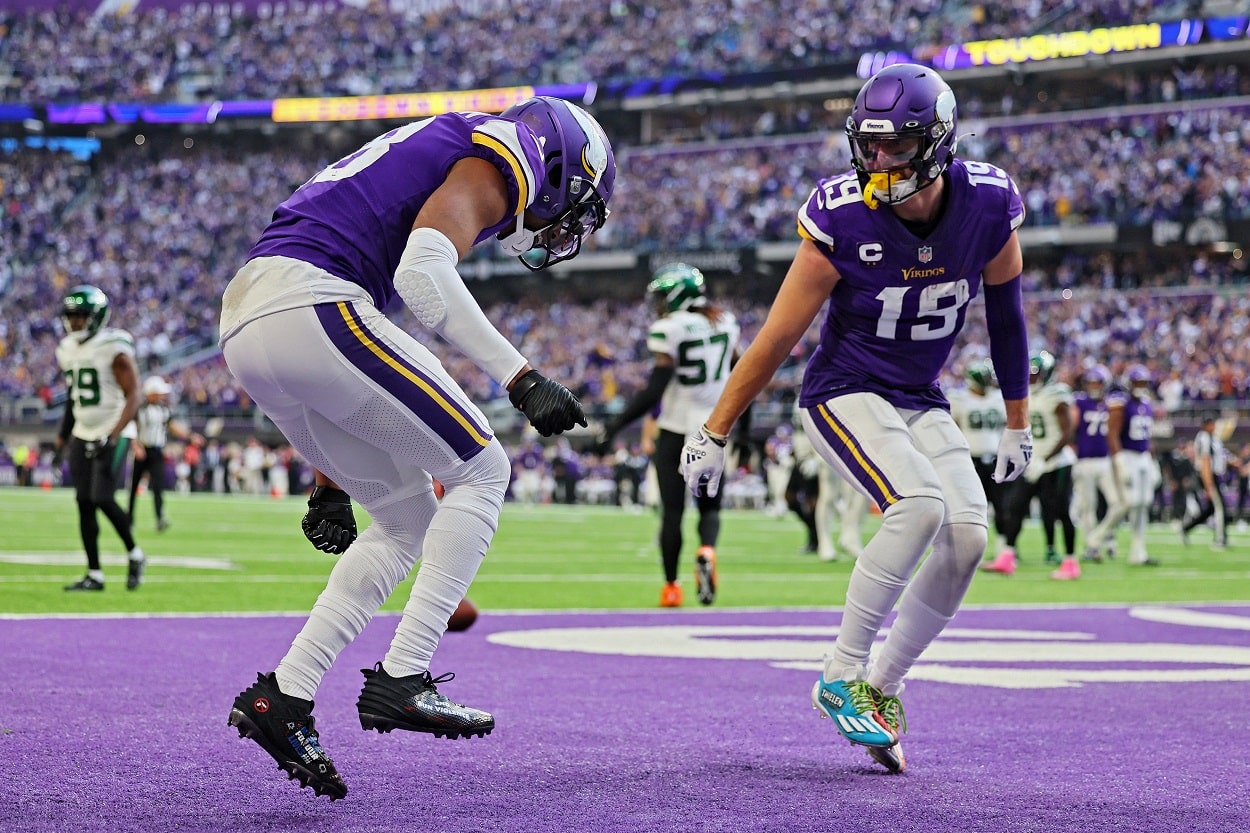 Vikings Playoff Chances: What Do the Vikings Need to Clinch a Playoff Spot in Week 14?
How the Minnesota Vikings can clinch the NFC North in Week 14.
Just as they've been for a while now, the Minnesota Vikings' playoff chances are 100% at this point, as they'd essentially have to lose their remaining five games to miss the NFL Playoffs. But even then, they'd likely still get in as so many other scenarios would need to unfold.
So it's not a matter of if but a matter of when Kirk Cousins & Co. punch their ticket to the postseason. So what do the Vikings need to clinch a playoff spot in Week 14?
Vikings playoff chances: What do the Vikings need to clinch a playoff spot in Week 14?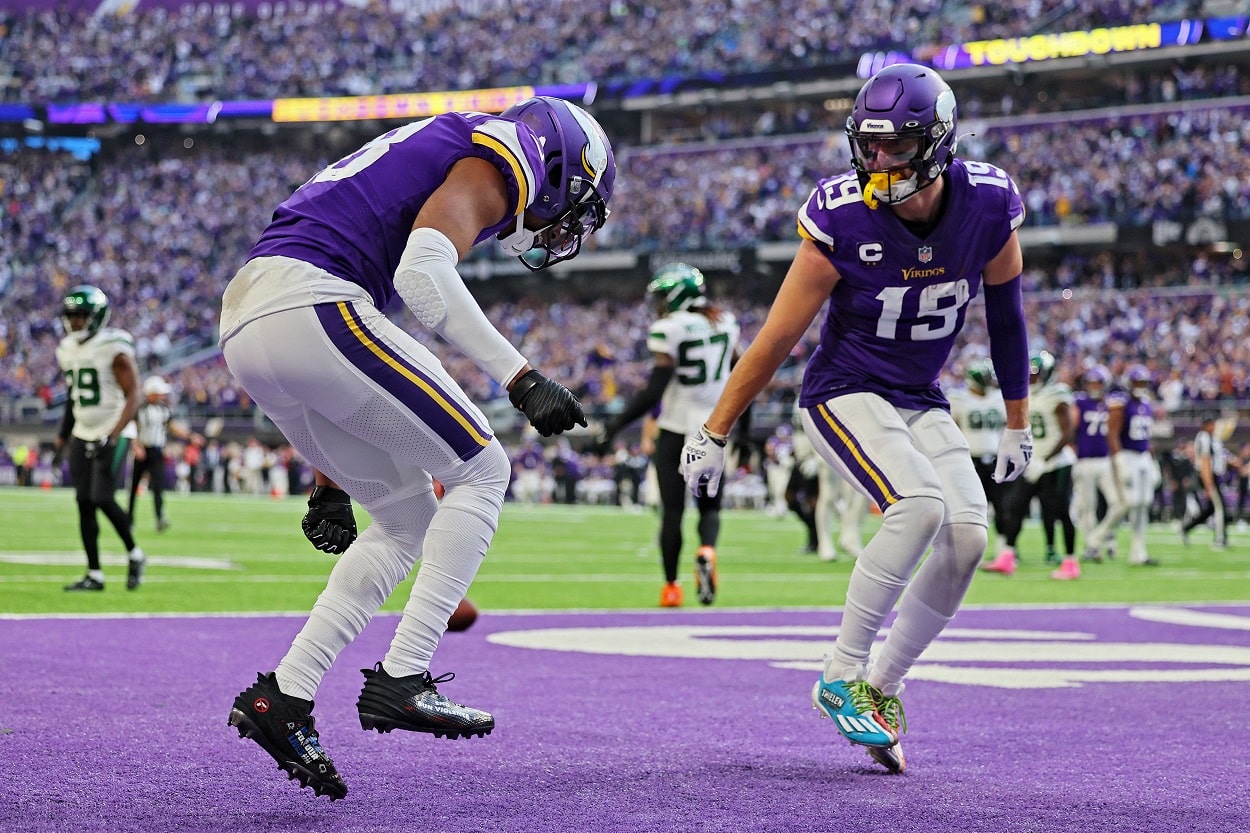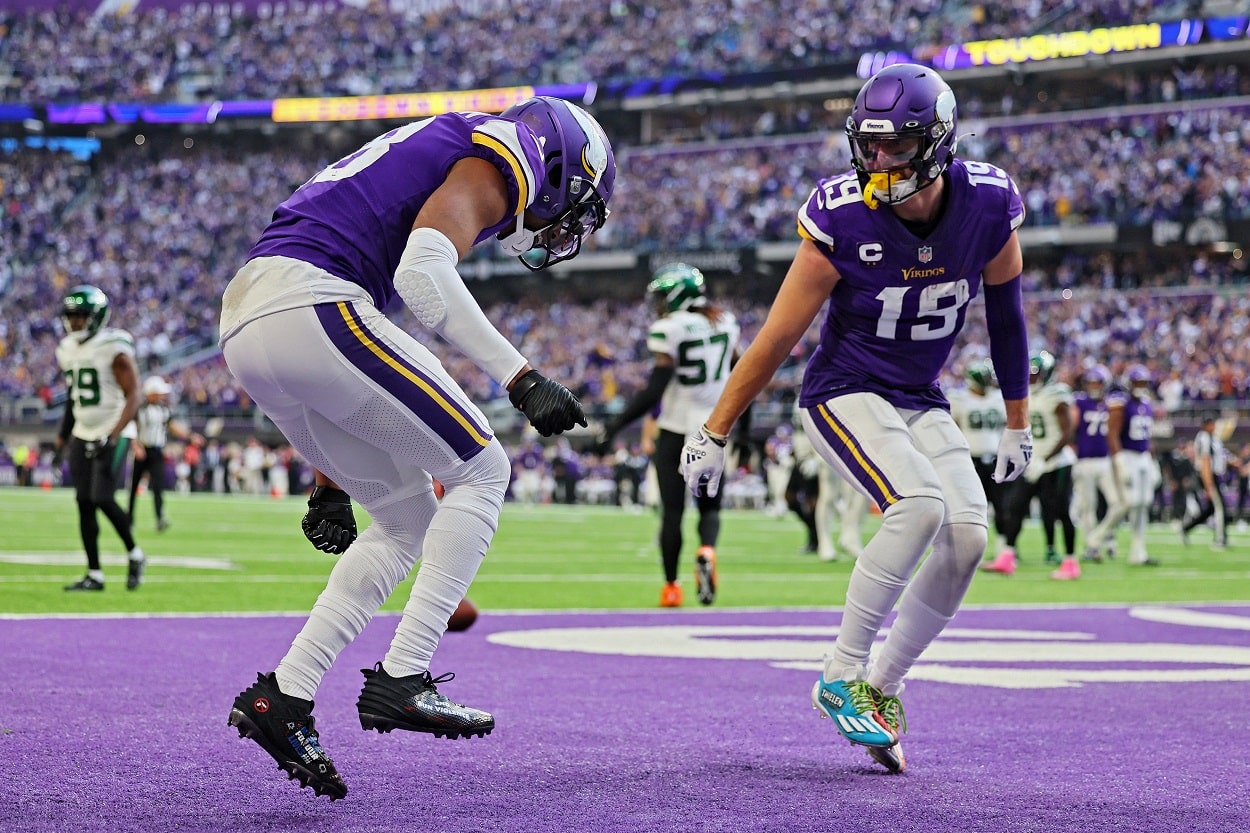 With a 27-22 victory over the New York Jets this past Sunday, Minnesota moved to 10-2 and currently holds the No. 2 seed in the NFC. But while Minnesota is technically only one game behind the 11-1 Philadelphia Eagles, it's actually more like two as the Vikings would lose the head-to-head tiebreaker due to their 24-7 loss to Philly in Week 2.
But they still hold a five-game lead in the NFC North over the Detroit Lions, who kept Minnesota from clinching the division this past weekend with a dominant 40-14 win over the Jacksonville Jaguars.
In Week 14, the Vikings won't have to rely on outside help to clinch their first division title in five years, as they can get the job done themselves when they visit Detroit for a Sunday showdown with the Lions. And as long as Kevin O'Connell's club doesn't lose, the NFC North is theirs, as a win or tie gets the job done.
The Vikings took the first meeting between the two teams back in Week 3 by a score of 28-24.
Have thoughts on this topic? Keep the conversation rolling in our comments section below.