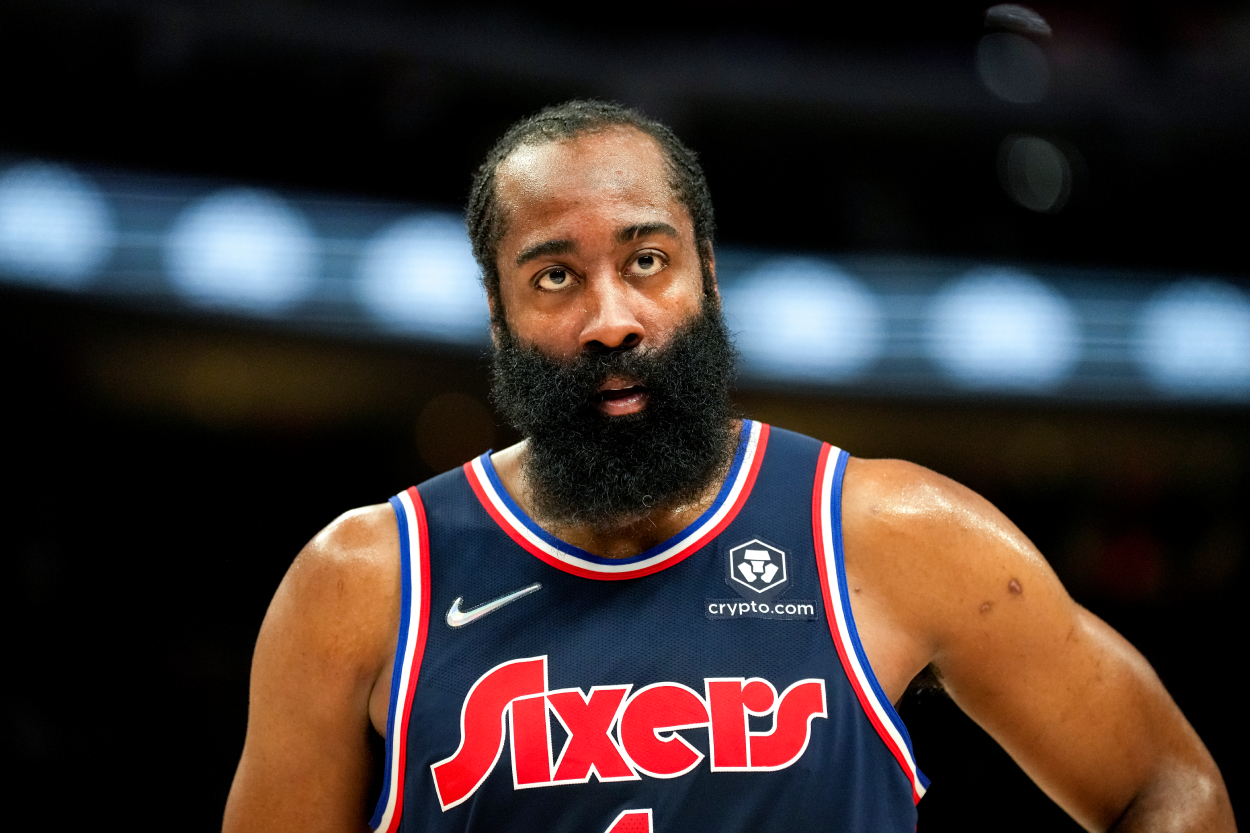 James Harden's Downward Trajectory Exposed by Jalen Rose
Philadelphia 76ers star James Harden is no longer the player he was a couple of seasons ago on the Houston Rockets, and Jalen Rose recently exposed his downward trajectory.
His fans may not want to admit it, but James Harden appears to be closer to the end of his career than the beginning. He is no longer the player he used to be and seems to have lost a step.
Of course, an aging Harden is still better than most of the players in the NBA, but Philadelphia 76ers fans shouldn't be expecting to see the same star that dominated on the Houston Rockets a couple of seasons ago. And former NBA player Jalen Rose recently exposed his downward trajectory.
Harden is no longer an MVP-caliber player.
James Harden appears to have lost a step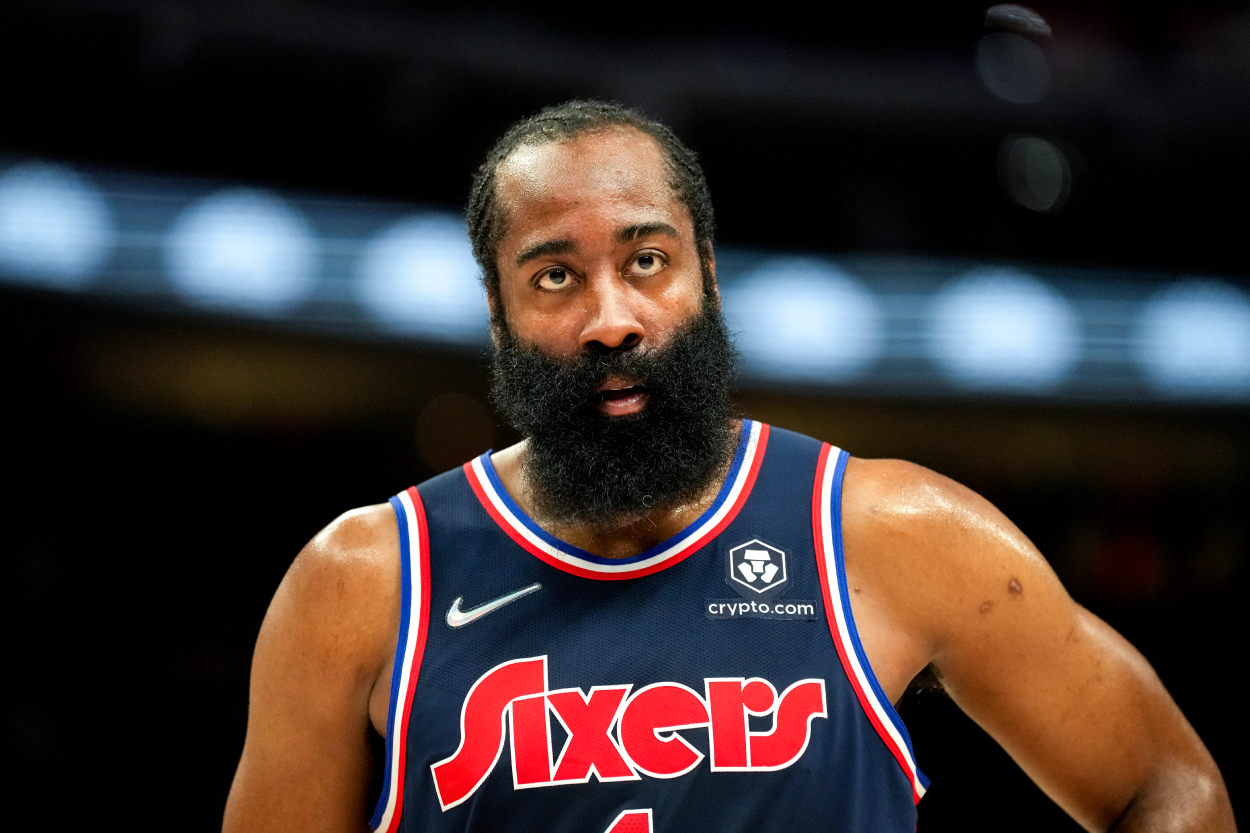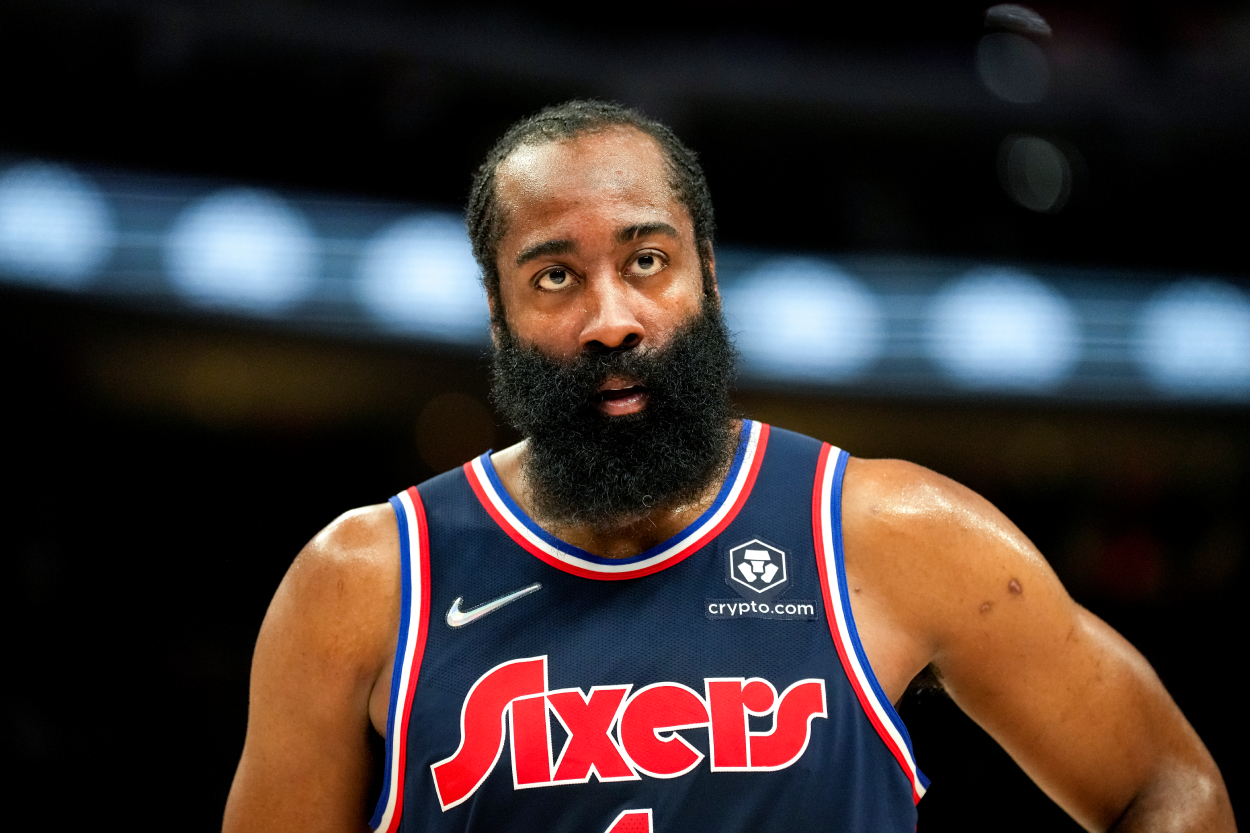 Some may say James Harden's numbers have declined because of who he has been playing with on the Brooklyn Nets and 76ers. It's hard to average 30.0-plus points like he did in Houston when he is sharing a court with Kevin Durant and Kyrie Irving, and now Joel Embiid.
But the numbers don't lie; Harden isn't the player he was with the Rockets.
The Beard is averaging 22.2 points this season, his fewest since his Oklahoma City Thunder days. He is also shooting 41.2% from the field, which is the worst mark since his rookie season, and his 33.3% three-point percentage is the lowest of his career.
His inefficiency from the field and lost burst have made him a not-as-effective player. In fact, Brian Windhorst reported last week that his "blow-by percentage" has decreased from the 89th percentile in the league to the 58th.
Sure, Harden is still a big-time talent, but he's not the guy who won MVP in 2017-18, and Jalen Rose has since exposed his declined play.
Jalen Rose exposed James Harden's downward trajectory
Former NBA player Jalen Rose recently appeared on his ESPN show, Jalen and Jacoby, and he wasn't afraid to bring some of James Harden's lost abilities to light.
"He's a declining player," Rose said on the April 5 episode. "I'm not saying he's not still an All-Star. I'm saying he's not an MVP-level player anymore; he used to be an MVP-level player in Houston, he is not that player. And when he gets to the paint, he misses those layups that he used to always make. He's missed more basically than every player that qualifies in the league."
Rose then questioned whether we have seen the end of Harden getting by defenders and dunking.
"That explosion and that ability to finish at the rim has changed the dynamics of his game," he said.
What can The Beard do to combat his declining play?
Since James Harden isn't the lethal scorer he was just a few years ago, what does he need to do to help Joel Embiid and the 76ers win a championship?
Whether you like it or not, he's still great at getting to the free-throw line. Harden goes to the charity stripe more than almost anyone in the league, ranking third with 8.3 attempts per game. However, he is no longer getting as much space as he used to on his isolations, so he either needs to draw fouls, facilitate to his teammates, or get open off the ball.
To put this all a little more simply: Harden needs to play within the offense and move the ball around more. He has been one of the greatest isolation players to ever exist, but he can't play that way as effectively anymore. If he couldn't win while relying on his iso moves during his prime, he certainly won't do it at this stage of his career.
All in all, Harden and the 76ers still have a great chance to win the Eastern Conference this season. But he needs to start masking his lost abilities by playing within a system rather than being the system.
Philly is Joel Embiid's team, and the offense needs to run through him.
Stats courtesy of Basketball Reference