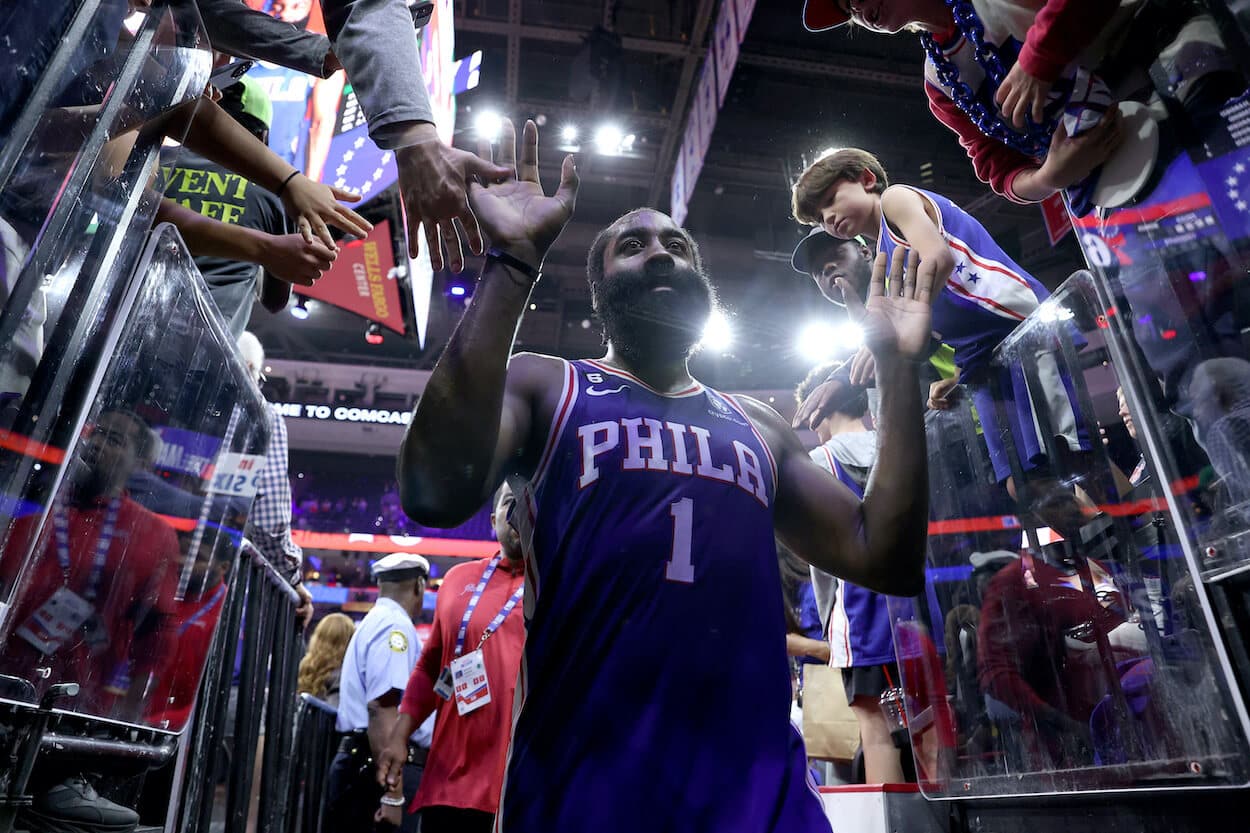 James Harden Joins Michael Jordan and Kobe Bryant in the NBA Playoff Record Books
James Harden is regarded as a poor playoff performer, but this stat tells a different story.
James Harden has built up the reputation of a playoff choker over the course of his 14-year NBA career. The future Hall of Famer has never reached the NBA Finals as a starter, and he's put up more than a few stinkers in season-ending losses.
While some of that criticism is warranted, some of it is a bit unfair to one of the greatest shooting guards to ever come through the NBA. At the age of 33, Harden almost single-handedly saved the Philadelphia 76ers' season with 42 points and the game-winning three in Game 4 of the Eastern Conference Semifinals against the Boston Celtics. By doing so, he also joined Michael Jordan and Kobe Bryant in the NBA playoff record books.
James Harden plays hero for the Sixers again with 42-point Game 4
James Harden is on a mission to dispel his reputation as a poor playoff performer.
In Game 1 of the Eastern Conference Semifinals against the Celtics, the Beard was masterful with 45 points on 17-of-30 shooting and 7-of-14 from three, six assists, and the game-winning jumper at the end of regulation. Without Joel Embiid on the court, Harden was the sole reason why the Sixers were able to pull off the improbable upset as 10-point underdogs.
Then, bad playoff Harden returned.
Over the next two games of the series, Harden shot a combined 5-of-28 from the field and 2-of-13 from three. The Sixers lost both games, and the playoff choker narrative returned in full force.
Just as his stock was starting to tank again, Harden turned back the clock and put up 42 points, nine assists, and eight rebounds in Game 4, capping off the performance with his second game-winning three of the series. Philadelphia would likely be on its way to Cancun right now if not for Harden, but his two 40-point masterpieces have kept the 76ers afloat.
James Harden joins Michael Jordan and Kobe Bryant in the NBA record books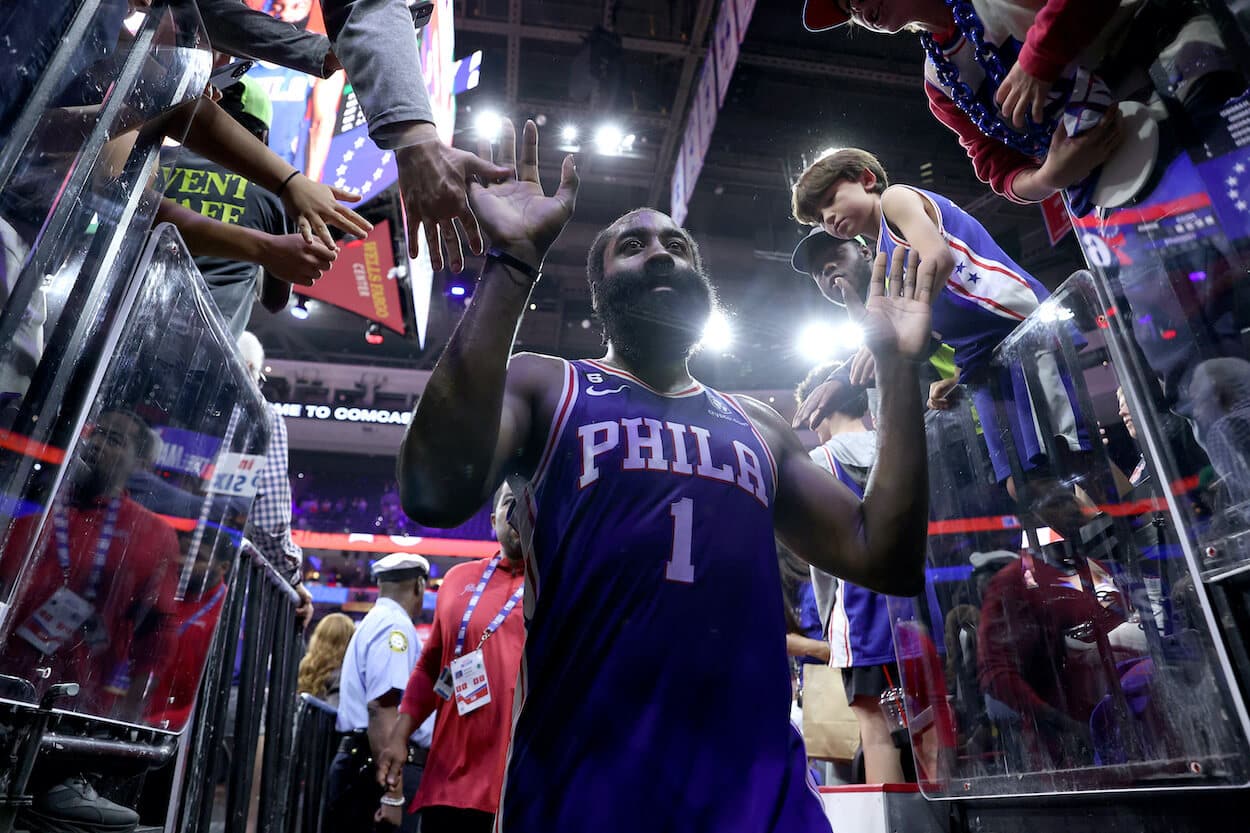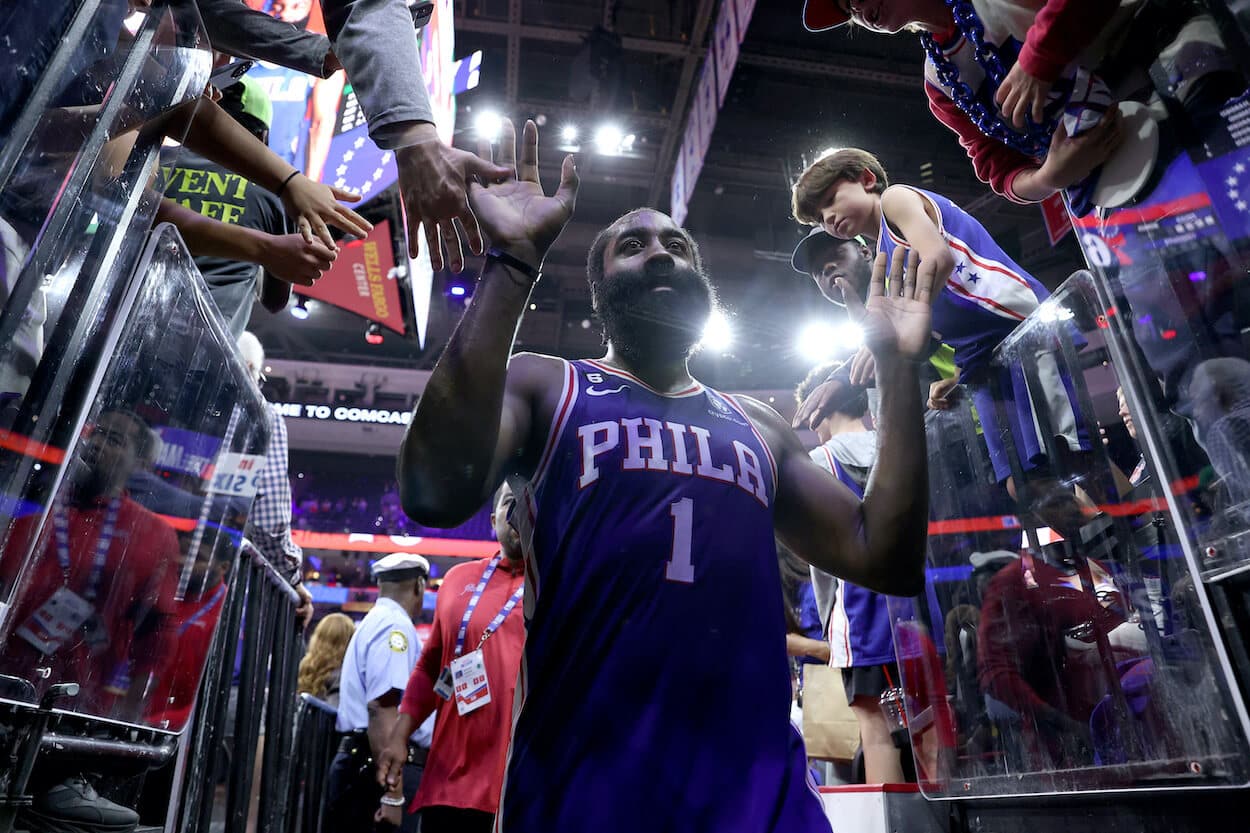 It's easy to point to Harden's playoff failures when defining his legacy, but he has just as many postseason triumphs if you look at his entire body of work. In 157 career playoff games, Harden is averaging 22.9 points, 6.3 assists, and 5.5 rebounds. He's also scored 40 or more points in 10 postseason games.
According to a tweet from StatMuse, Harden is now one of just four guards in NBA history to score 40 points in 10 or more playoff games. The other three? Oh, just Michael Jordan, Kobe Bryant, and Jerry West.
Jordan had 38 such games, West had 20, and Bryant had 11.
Harden likely needs to win a title to change the narrative about his playoff performances, but the stats tell a different story than the one that's been peddled for years.