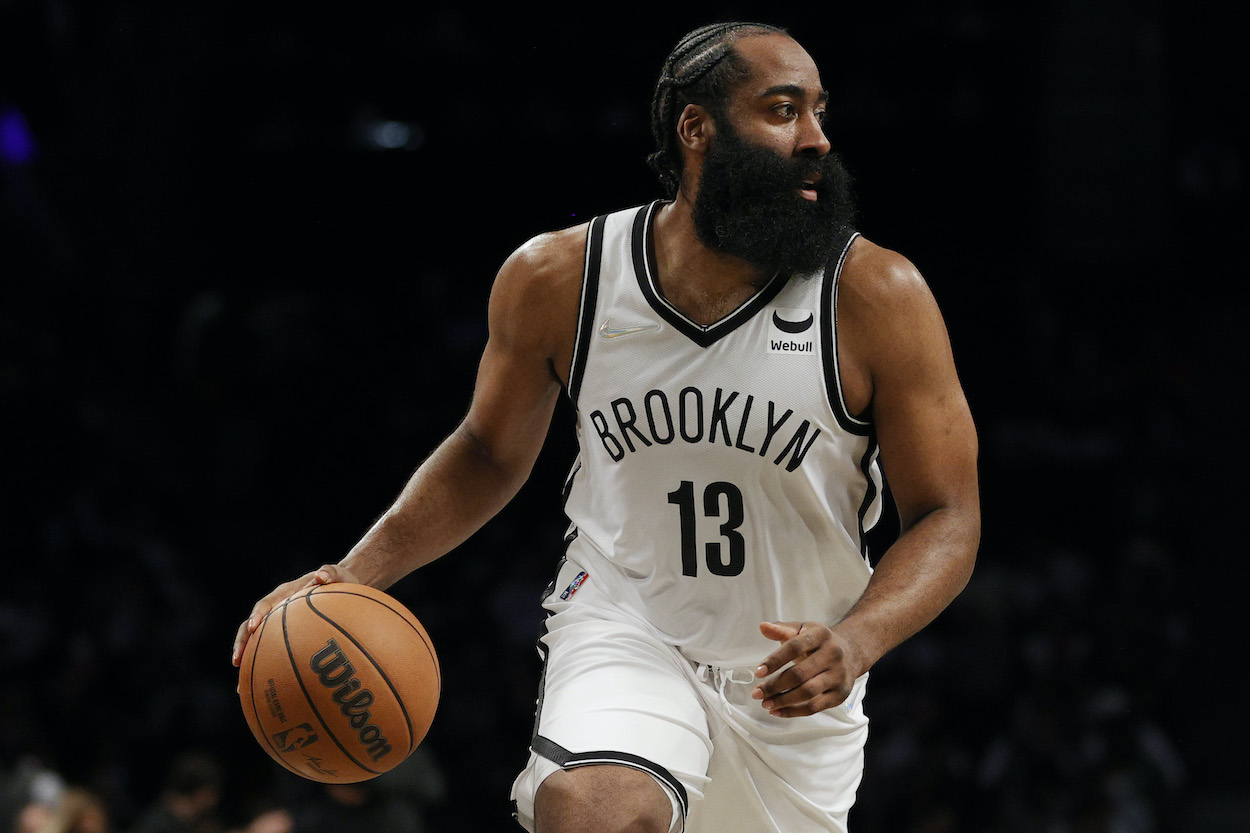 James Harden Sends a Reassuring Message to Nets Fans After Curious $161 Million Offseason Decision: 'I Don't Plan on Leaving'
James Harden plans to be with the Brooklyn Nets for the foreseeable future.
James Harden frightened Brooklyn Nets fans far and wide when he decided not to sign a three-year, $161 million contract extension in the offseason. The curious decision cast doubt on his future with the franchise, but the nine-time All-Star doesn't sound like he's going anywhere.
After Brooklyn's opening night loss against the Milwaukee Bucks, Harden reassured Nets fans that this is where he wants to be for the foreseeable future.
James Harden declined a $161 million extension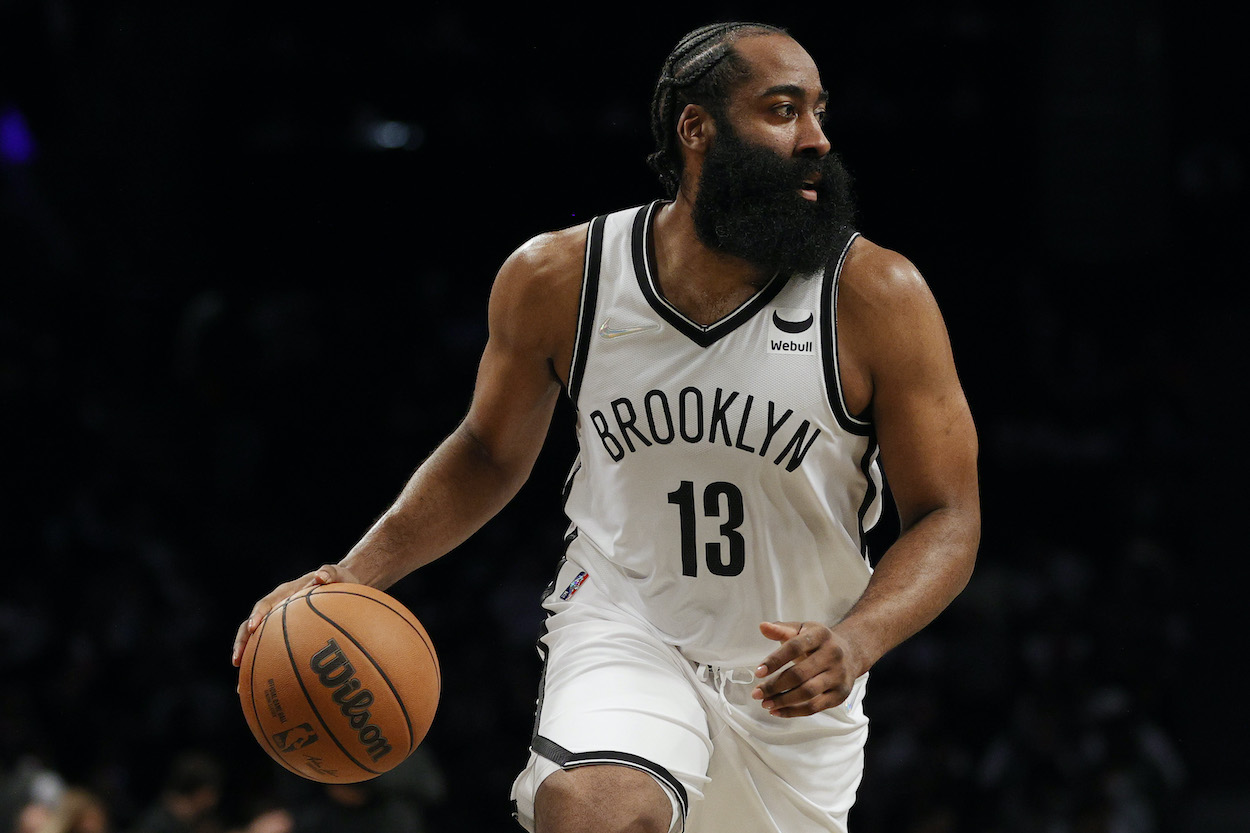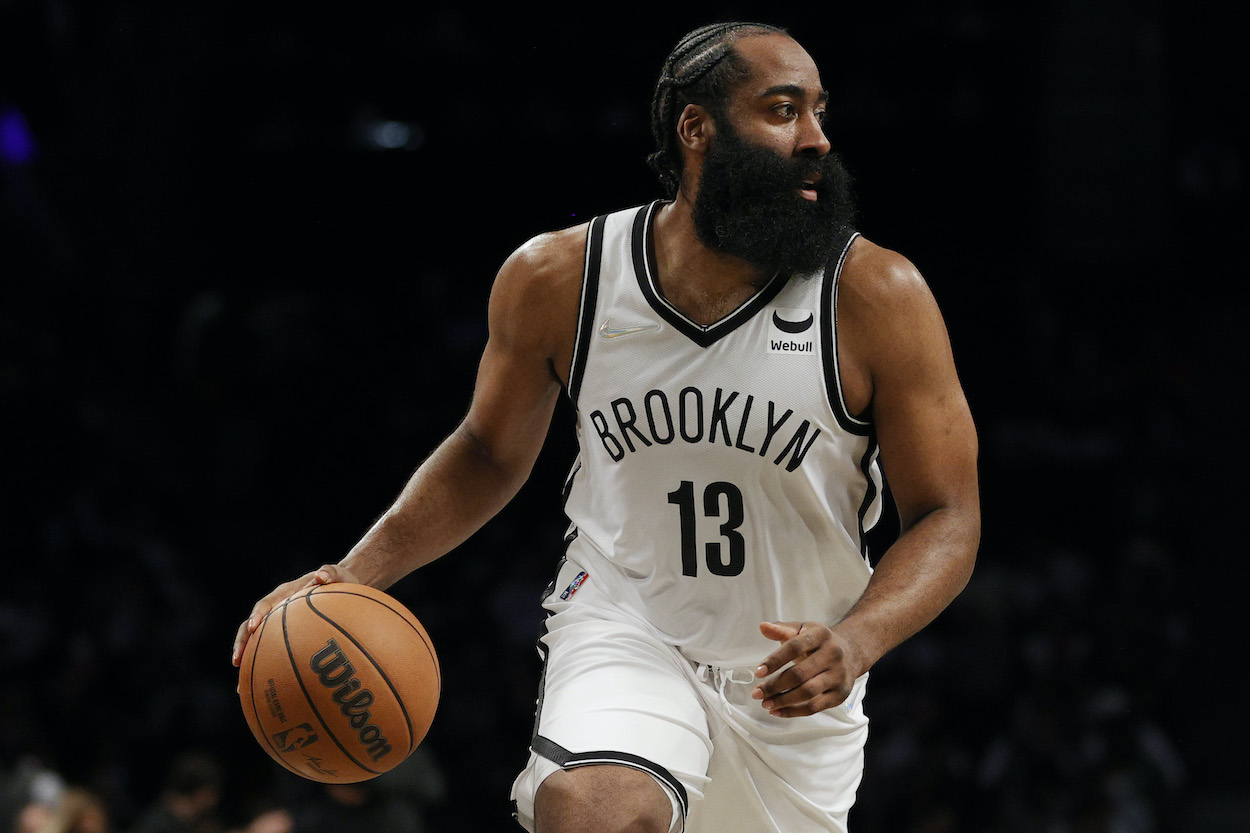 Ahead of the 2021-22 NBA season, Harden had a three-year, $161 million contract extension on the table that would've kept him in Brooklyn until 2026, per the New York Post. But as a surprise to many, The Beard declined that option and decided to play out the season with just two more years left on his current deal.
With all the uncertainty surrounding Kyrie Irving and the franchise as a whole moving forward, Nets fans understandably started to worry that Harden was interested in testing the market once he becomes a free agent in 2023.
But there's no need to fret.
"Honestly, I'm just focused on getting healthy, getting my body right and then preparing for a great season," Harden said Tuesday after the Nets' opening night loss to the Bucks. "The contract, the money is going to be there."
James Harden doesn't plan on leaving the Nets
Nets fans would've loved to lock Harden in for three more years prior to this season, but he's just playing the long game with his contract situation. He reassured the city of Brooklyn this week that he won't be leaving anytime soon.
I don't plan on leaving this organization and the situation that we have. So my focus, honestly, is just focus on the season and then winning the championship. The contract and all that stuff will bear itself out, but my focus is going to be locked on this season.

James Harden
When you see what Harden can make by signing an extension next summer instead, you'll understand why he didn't put pen to paper this year.
A $227 million gamble
Harden could've locked up one of the most lucrative contracts in the NBA this offseason, but he can make league history by waiting another year.
According to Bobby Marks of ESPN, Harden can opt in to his $47.4 million contract next year and sign a four-year, $227 million extension next summer. If he agrees to that deal, Harden will make $61.8 million in 2026-27, which would make him the first player in NBA history to earn $60 million in a single season.
Yeah, now it all makes sense.
"I love it here," Harden said Tuesday. "From top to bottom the communication has been unbelievable. It's been amazing. I feel at home. It's nothing to worry about. For me individually I just want to focus on this year and that's it."
Don't worry, Brooklyn fans. Harden isn't going anywhere.
Like Sportscasting on Facebook. Follow us on Twitter @sportscasting19.