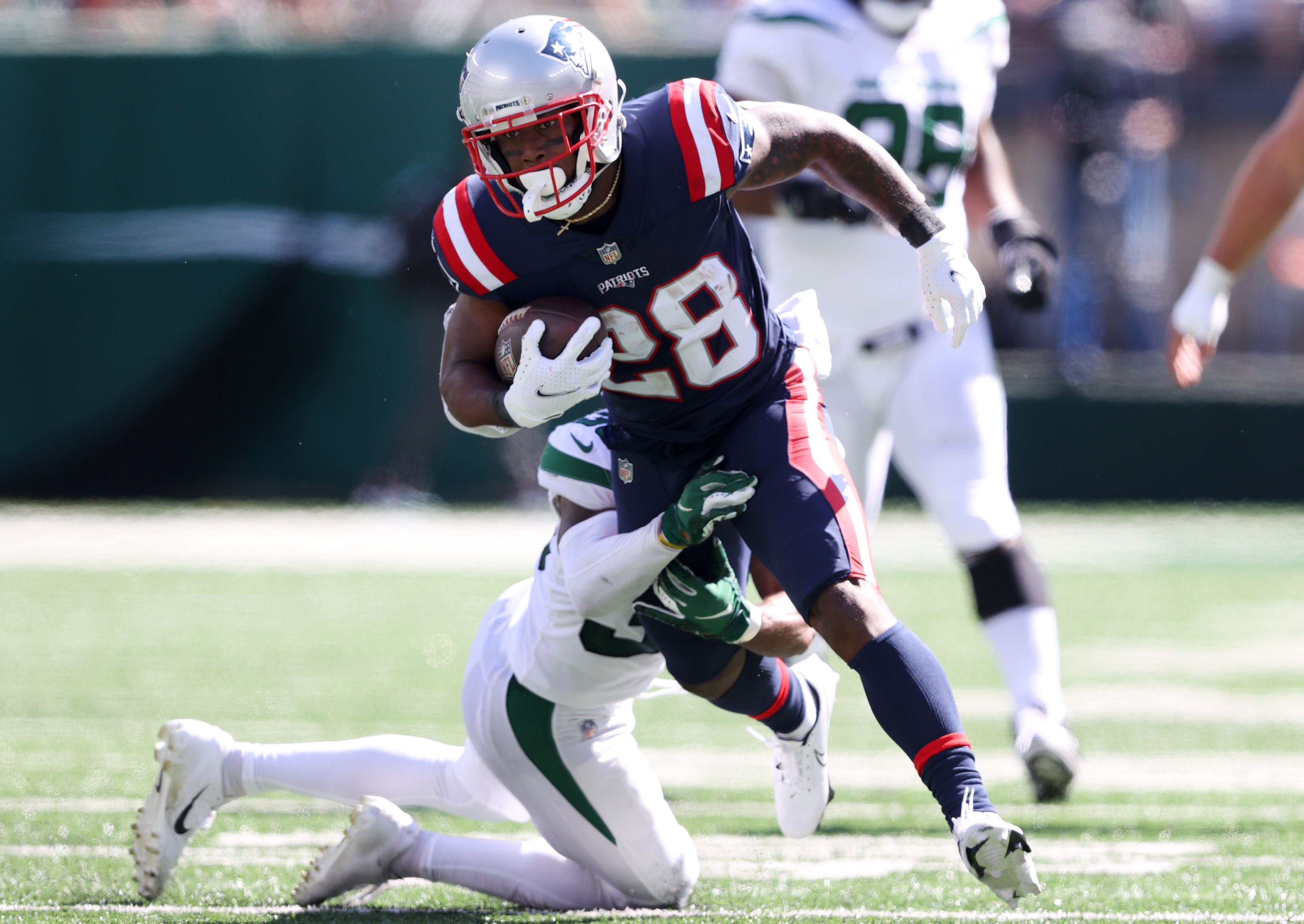 James White Says Emotional Goodbye to the New England Patriots at Retirement Ceremony
James White had an impressive eight-year career with the New England Patriots.
Former running back James White, a fourth-round pick of the New England Patriots who played all eight seasons with the team, teared up Tuesday night. The three-time Super Bowl champion injured his hip last season, and that played a significant role in the Wisconsin product putting a cap on his football career.
Tuesday night at White's retirement ceremony, emotions were all over the place as White touched on many topics including his late father and the final exhausting drive in Super Bowl 51.
James White admits he was exhausted when he scored the game-winning TD in Super Bowl 51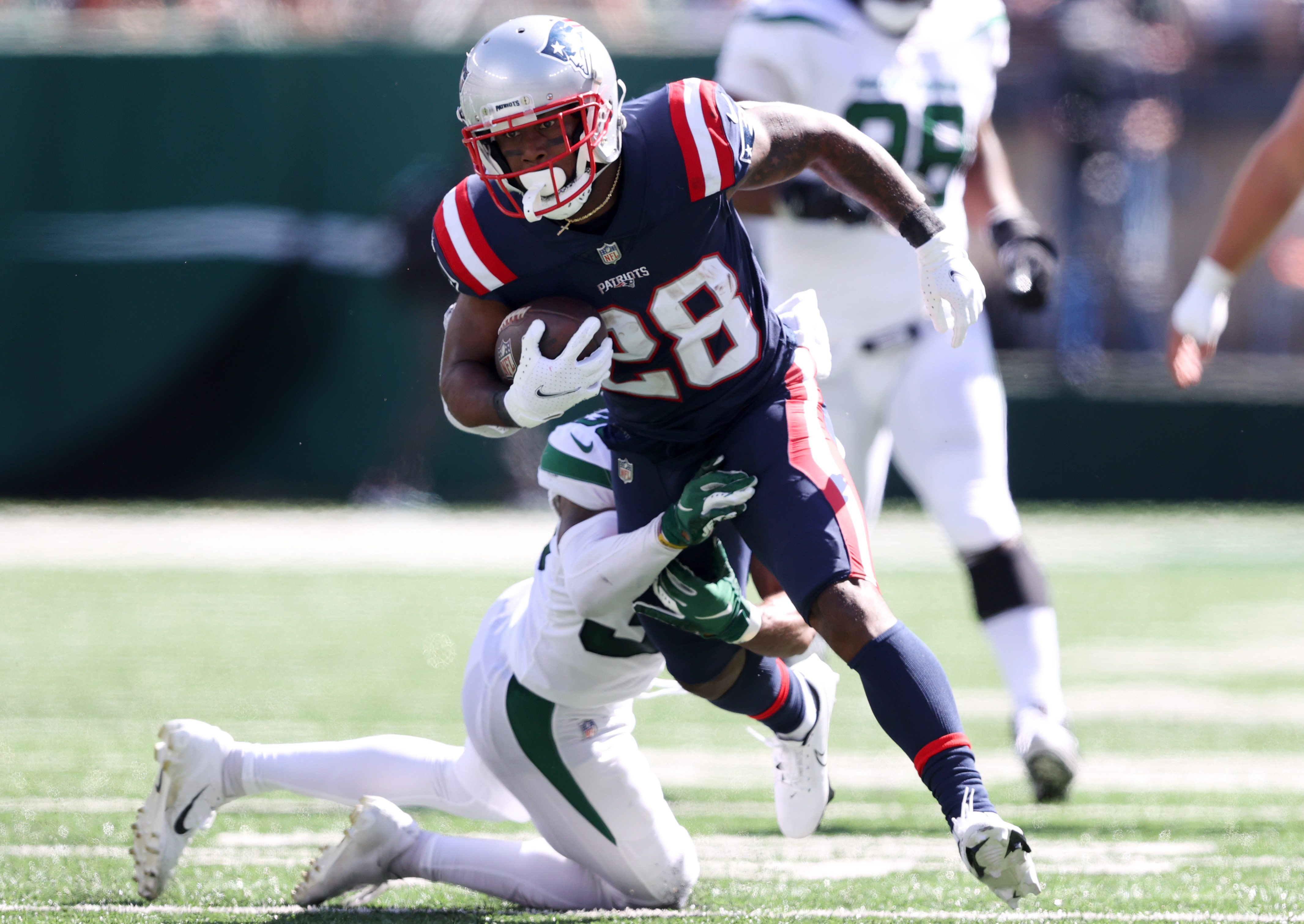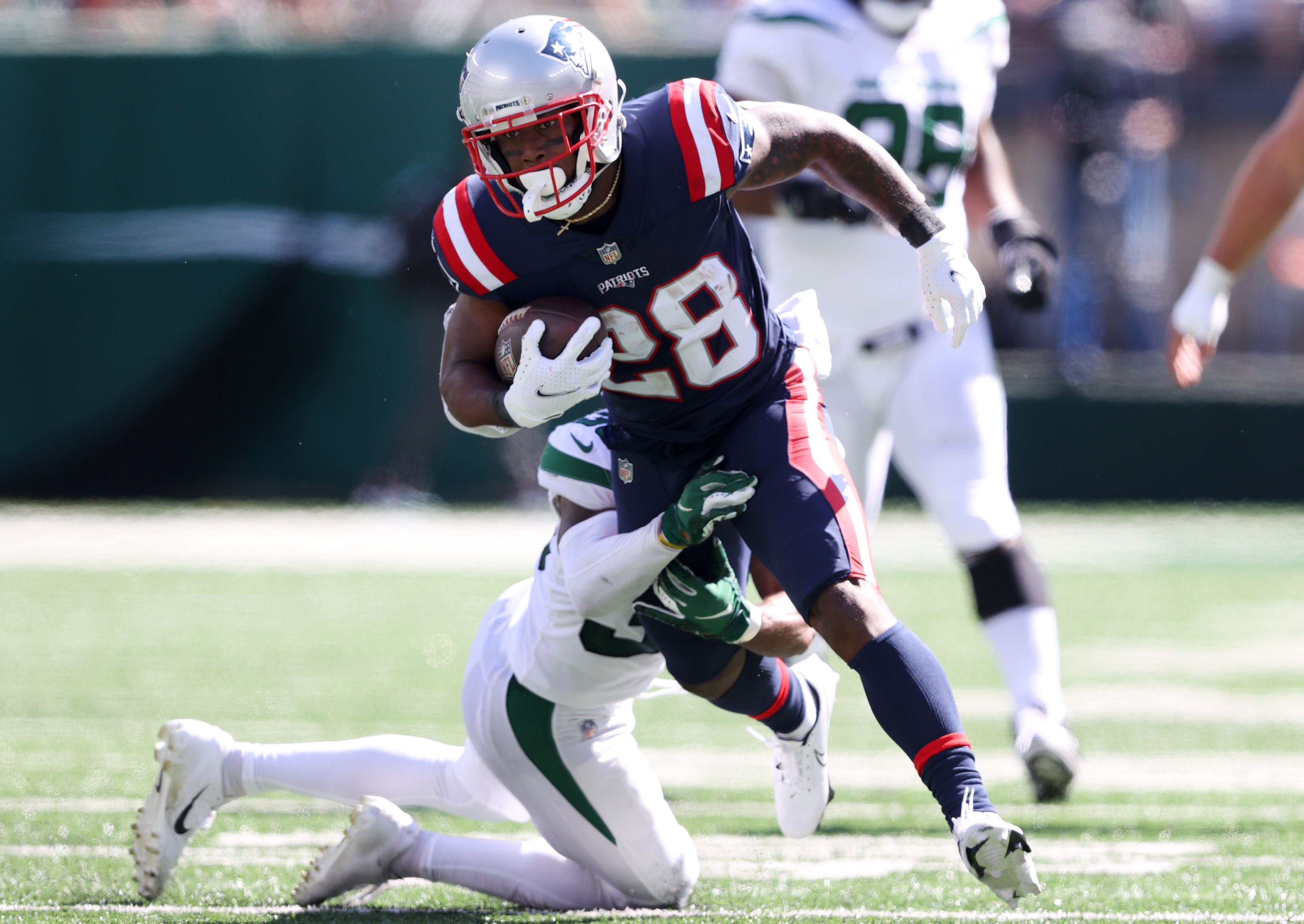 White easily could have been named MVP of Super Bowl 51. He scored three touchdowns, including the game-winner, and led the team with 14 catches for 110 yards as the Patriots rallied from a 28-3 deficit to defeat the Atlanta Falcons 34-28 in overtime.
White was inactive when the Patriots beat the Seattle Seahawks in the Super Bowl, but he vowed that if he ever got a chance to play in one, he'd make the most of it.
"I said if I ever got the opportunity to play in a Super Bowl, I'm going to do whatever I can to help my team win," White said. "Somehow we ended up in the Super Bowl two years later, and I had my opportunity."
That he did. He had 139 yards from scrimmage. He also added a two-point conversion, setting a record for most points scored in a Super Bowl. His final touchdown capped the greatest comeback in Super Bowl history, although he admitted he ran on fumes on the final drive.
"When Josh (McDaniels) called a toss, I was like 'I've got to get in the end zone. I'm extremely exhausted. I'm ready for this to be over with already," White said.
White became emotional when speaking about his late father
White's late father Tyrone was killed in a 2020 car crash, and the former Patriots running back got emotional when speaking about him Tuesday.
"You never really get over things like that," White said. "You just learn how to deal with it in a sense. It's kind of an empty void that doesn't really go away. But I'm definitely extremely grateful for the way my parents raised me. They did more than I could have ever asked for as a kid."
Patriots head coach acknowledged that when he spoke about White's heart and intangibles being greater than his physical skills.
"Weren't big, weren't fast, didn't jump high, etc.," Belichick said. "But what those numbers don't measure is intelligence, toughness, heart, teammate, dependability and longevity. And that overrode all of whatever the other ones were, great hands, great quickness, great instincts for the game, played your best games at the biggest times."
Belichick said White did as much for the Patriots as the team did for White.
"I'm very proud to have coached you, very proud of the achievements and accomplishments that you've made for the organization, and for what you've done for me," Belichick said. "I sincerely mean that."
Like Sportscasting on Facebook. Follow us on Twitter @sportscasting19 and subscribe to our YouTube channel.