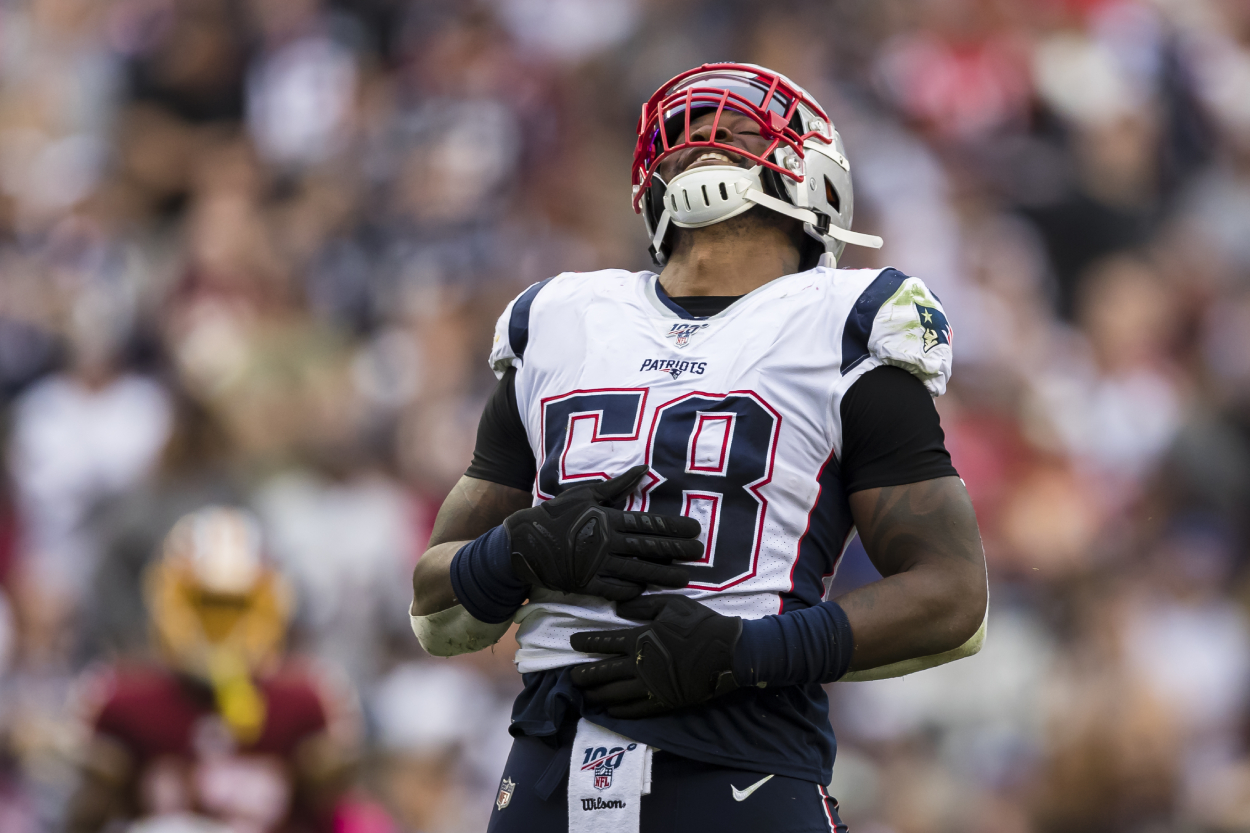 Jamie Collins' 3rd Stint With the New England Patriots Has Already Proven Costly
Jamie Collins is back for a third time with the New England Patriots.
He's baaaack. For the third time in his NFL career, Jamie Collins is a member of the New England Patriots. The former Pro Bowl linebacker has left New England via free agency twice and has always returned. Returning for his third stint, however, has already proven costly.
Jamie Collins was all smiles returning to the Patriots for the third time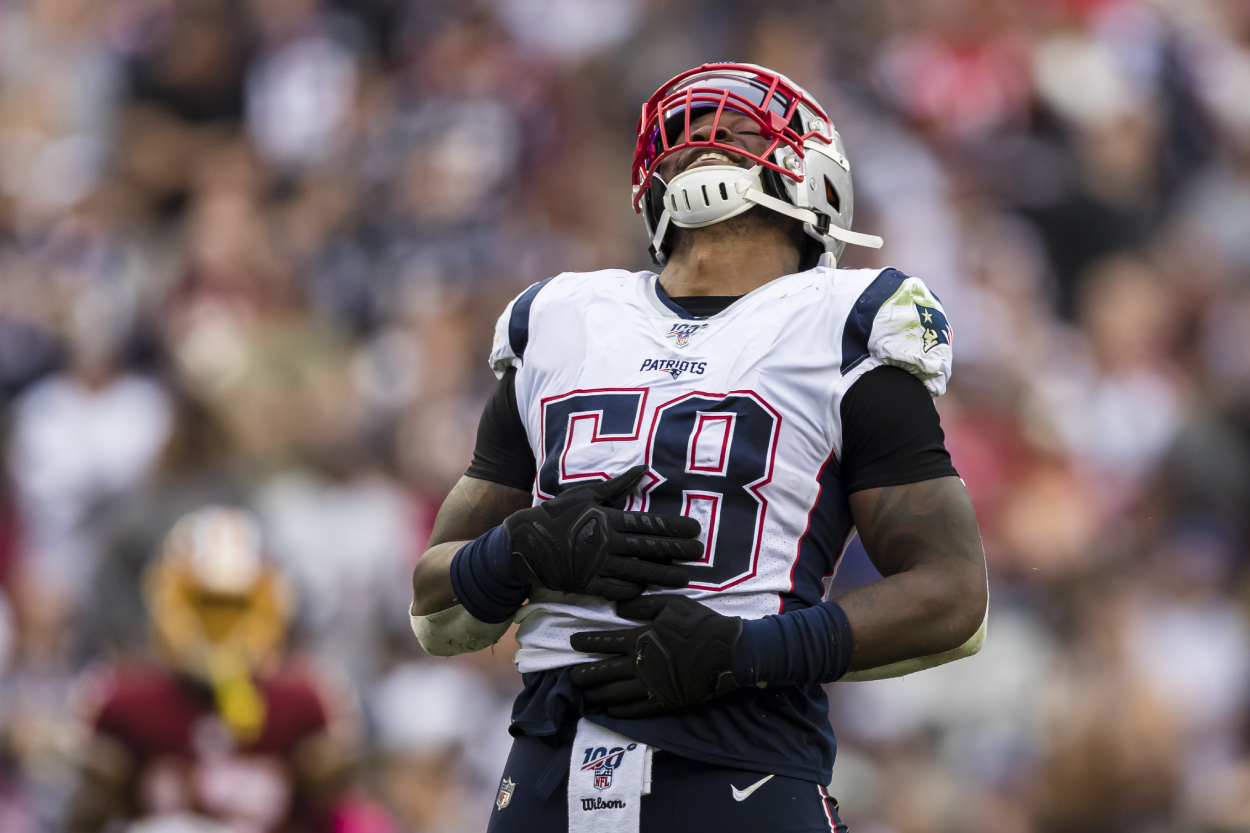 To some, getting cut by the lowly Detroit Lions might be considered rock bottom. For Collins, it was a ticket to return home. The Patriots inked their familiar face to another one-year deal, something they've grown accustomed to with Collins. New England selected Collins in the second round of the 2013 NFL Draft. He was more than happy to be back with the team.
"I couldn't stop smiling," Collins said, according to The Boston Herald. "Even just meeting everybody, and the new guys were looking like, 'Who is this? Who is this? Who him? Who him?' It was just super cool, man. Like I said, just coming back in here and just knowing I can go out with these guys again for the third time…"
He's already gotten close with Patriots newcomer Matthew Judon, who's proven to be an outstanding free-agent signing so far.
"He's always on his stuff," Collins said. "He's a true professional, a great guy from what I've seen," Collins said. "He plays hip-hop. So, we good. I'm about slow jams, and he plays it. He's one of my guys, now."
Jamie Collins' return has come at a cost
Collins feels like he's back where he belongs, but something wasn't quite right when he put on his latest Patriots uniform. He was assigned No. 30 and thought it looked ugly on him.
"Thirty didn't look too hot on me out there. I ain't going to lie," Collins said in a Friday Zoom call with reporters, according to WEEI. "It ain't look too hot, so I had to go back and try to get 58. And my man let me get it."
His man is second-year linebacker Anfernee Jennings, who is on injured reserve. Jennings had No. 58 and he and Collins worked out a deal that put quite a bit of money in Jennings' pocket.
"I had to do what I had to do, man, to try to go back to five-eight," Collins said. "One of the young boys had it, but he was kind enough to let me get it off of him, and I appreciate him for that.
"I just paid the man off. Gave him a couple thousand. I took good care of him. I'm blessed, I've been blessed, so I'm always looking to help people. So (I) definitely gave him a chunk of change for it."
The Patriots look to get back on track against the Houston Texans
The Patriots are coming off two straight losses, and the struggling Houston Texans might be just what they need to get back into the win column. New England enters Sunday's meeting at 1-3 and is coming off an exhausting week of Tom Brady talk. Brady and the Tampa Bay Buccaneers outlasted the Patriots 19-17 in a Sunday night thriller last weekend.
After winning their opener against the Jacksonville Jaguars, the Texans have gone winless. They've struggled mightily on offense. Last week, Houston was shut out in a 40-0 loss to the Buffalo Bills. They managed nine points the previous week against the Carolina Panthers.
Collins is hoping he'll be able to see some action Sunday.
"I hope so. I hope so," Collins said. "We'll see, though. Like I said, I just got here. I come here to do my job, and I'm just here to do my job. Like I said, it's a privilege and it's an honor, and I'm grateful to be here."
If he doesn't see any action, he'll at least look good on the sideline, sporting No. 58.