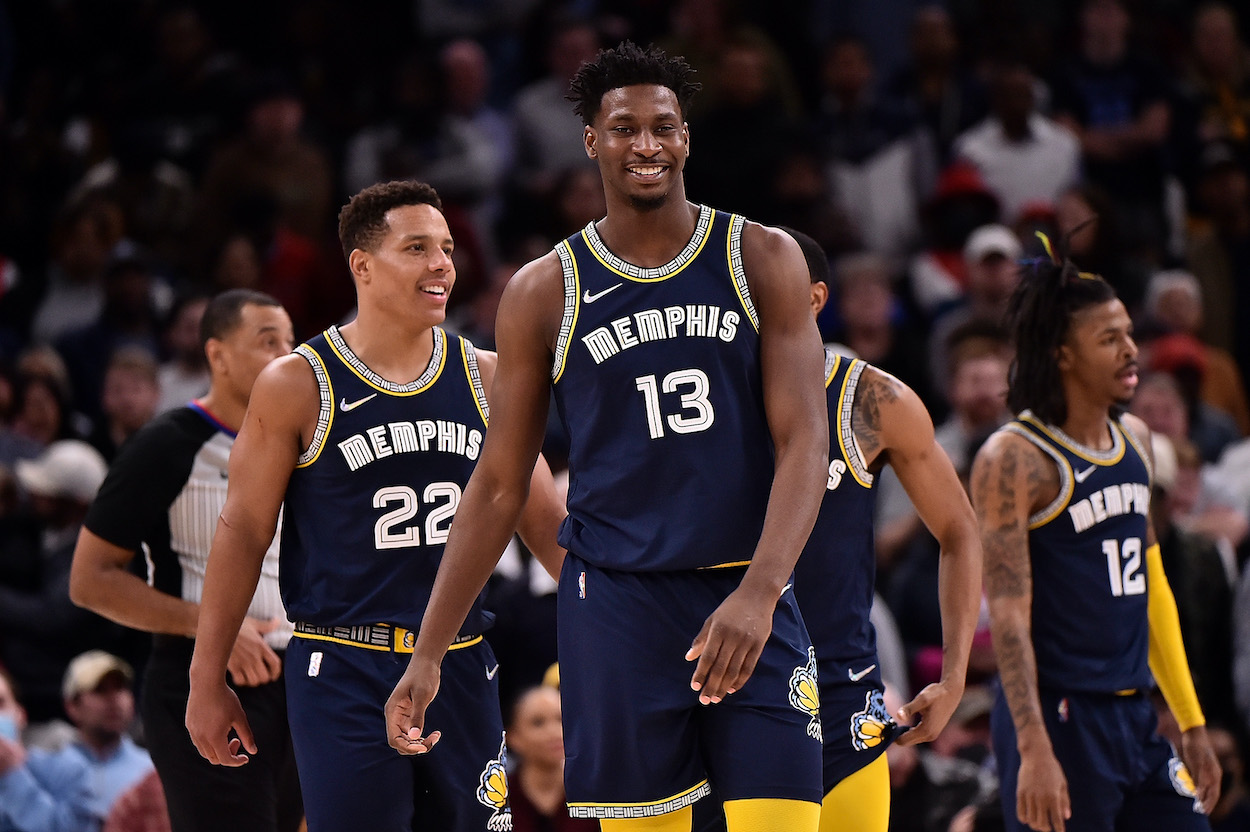 Jaren Jackson Jr. Made a Golden First Purchase After Signing his $29 Million Rookie Contract
Jaren Jackson Jr.'s first purchase after signing his $29 million rookie contract was a gold Rolex watch.
Jaren Jackson Jr. couldn't comprehend his new reality when he got drafted No. 4 overall in 2018 and signed a $29.28 million rookie contract with the Memphis Grizzlies. Reaching the NBA was always his goal growing up, but he never imagined he would become a millionaire overnight.
Jackson was smart by putting a big chunk of his first $1 million aside for the future, but he decided to go for the gold with his first big purchase.
Jaren Jackson Jr.'s $29 million contract changed his life overnight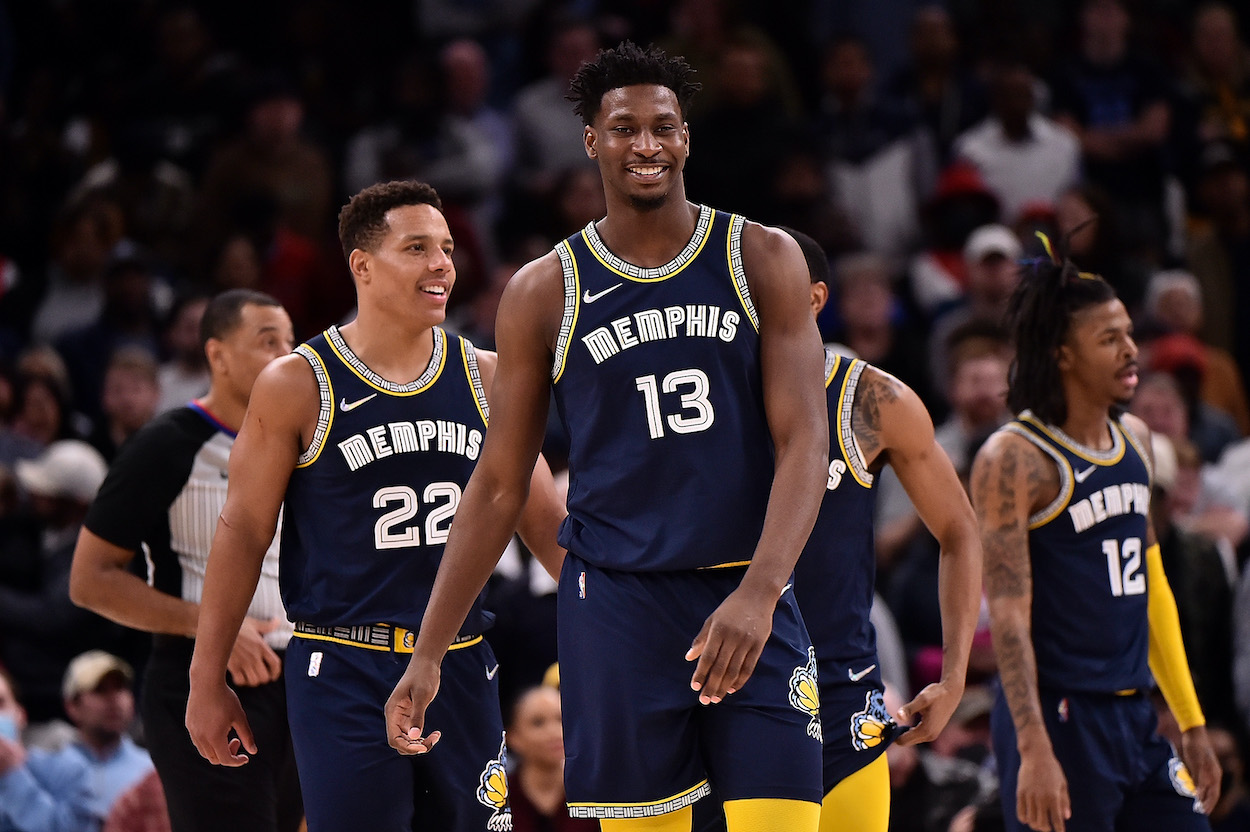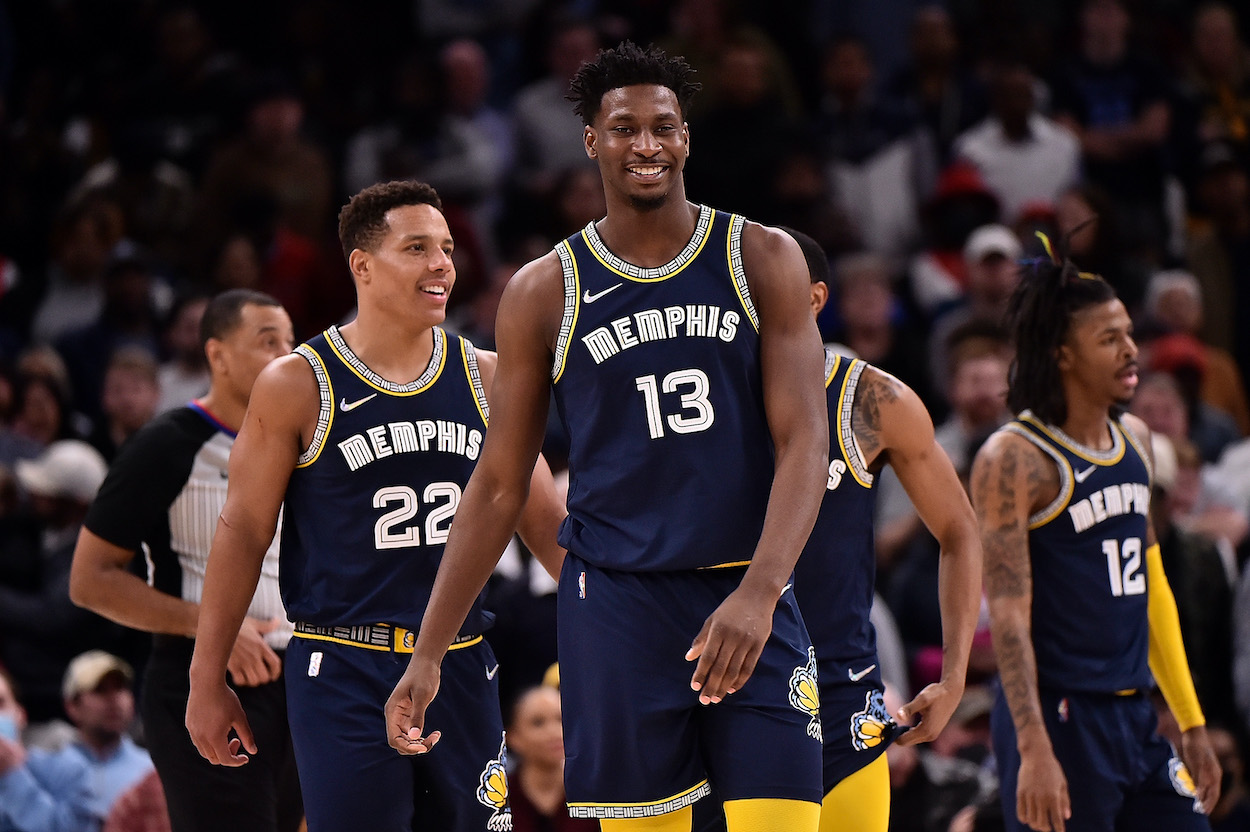 After finishing up his freshman season at Michigan State, Jackson knew he had a good chance of hearing his name called early in the 2018 NBA Draft. That's exactly how it panned out, but he wasn't prepared for the massive payday in store for him.
Jackson went fourth overall in the draft to the Grizzlies, and he wound up signing a four-year rookie deal worth $29.28 million. That's a whole lot of coin — even more than his father, Jaren, made in his entire 12-year NBA career. Four years later, he still can't believe it.
"That all happened when I was like 18, so it was just hard to comprehend all that because you're just growing up, you're flowing through it. You're a kid, you don't know," Jackson explained in a recent interview with GQ Sports. "But once you put your pen on paper, sign something, go for it — once that happens, get your big boy pants on. It's the show. It's time.
"I don't even think it still has really hit me, you know?"
Jackson told GQ Sports he immediately put $200,000 away for the future, but he had to splurge on his first purchase as a millionaire.
Jackson Jr.'s golden first purchase after becoming a millionaire
Jackson knows how important it is to save your money and plan for the future, but he also knew he had to look the part after getting drafted by the Grizzlies. So, his first purchase was, of course, a $50,000 gold watch.
"After I invested my money, the first thing I spent money on was probably my watch. I got a gold Rolex which was around $50k, and I wanna say a bunch of other jewelry for about $100k.

The gold Rolex, I just wanted to have a nice piece on me that I could just wear with anything. It was clean. It wasn't too in your face. But, you know, I also hang around my friends, and at the time we're like 19 still, so we're just hype on everything. That's when you get ice, bling, stuff that's like bust down, flooded."

Jaren Jackson Jr.
Translation: Jackson wanted to look cool for his new teammates, and it's safe to say he accomplished just that.
How he spent the rest of his first million
Along with the $150,000 in jewelry, Jackson also used his first NBA million to purchase an apartment, some music equipment, a Range Rover, and a wardrobe upgrade. He even used $70,000 to give back to his family and friends who helped him accomplish his dreams, which he described as the "best $70k I spent."
Three years after inking his rookie deal, Jackson agreed to a four-year, $105 million extension with the Grizzlies. It might be time to add an even bigger Rolex to the collection.
Like Sportscasting on Facebook. Follow us on Twitter @sportscasting19.