Kyle Kuzma's First Purchase After Signing His $8.6 Million Lakers Contract Made Sure He Never Had to Cook for Himself Again
What would you buy if you became a multimillionaire overnight?
A new car? A house for your parents? Maybe that fancy piece of jewelry you could never afford?
Well, when Washington Wizards forward Kyle Kuzma signed his first NBA contract and became a millionaire, he didn't think about buying any of those things. Instead, he went a different route with his first purchase by hiring a personal chef.
Kyle Kuzma signed an $8.6 million rookie contract with the Lakers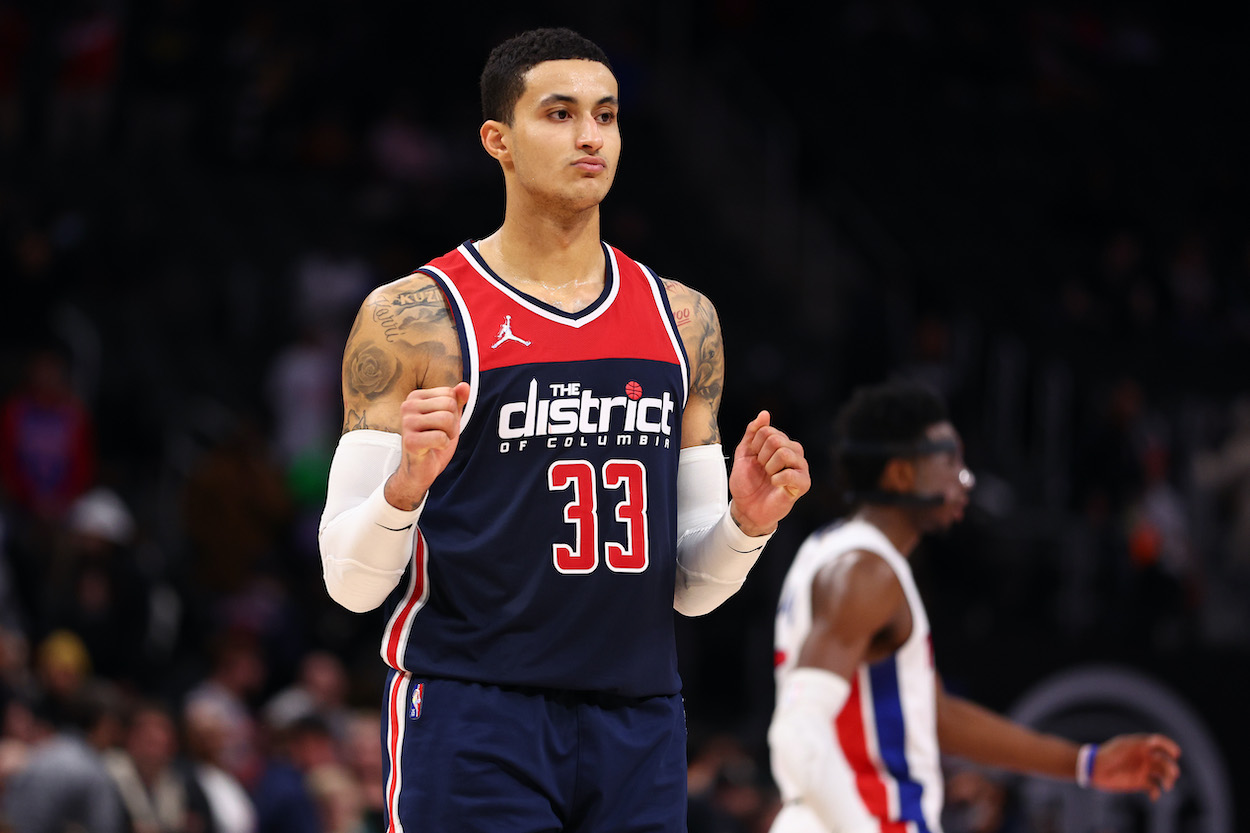 Kuzma didn't enter the 2017 NBA Draft as one of the top prospects in the class. He was more than a solid player at Utah for three years, but his lack of quickness and outside shooting woes worried some NBA general managers coming out of college.
Still, Kuzma heard his name called in the first round when the Brooklyn Nets selected him with the 27th overall pick and later traded him to the Los Angeles Lakers. From there, he signed a four-year, $8.6 million contract with the Purple and Gold.
Kuzma went on to play out his entire four-year contract in LA, but he changed cities this past offseason. Ahead of the 2021-22 season, he signed with the Wizards on a three-year, $39 million deal.
Kuzma's first purchase after signing with the Lakers was a personal chef
Most NBA rookies might take their first NBA paycheck and go on lucrative spending sprees with their friends or repay their parents with an expensive gift. Kuzma went in a different direction.
Immediately after signing his contract with the Lakers, Kuzma hired a personal chef so he no longer had to eat fast food all the time.
(A personal chef) was my first purchase as soon as I got in the league. I grew up eating McDonald's and Little Caesar's pizza. I knew once I got money, that's the one thing I really wanted to harp in on.

Kyle Kuzma
"I do love eating and with my family genetics, if I don't eat right, I would get big," Kuzma explained to Chase Hughes of NBC Sports earlier this year. "Having a chef is super, super important. It also just takes a lot of stress out of your life. I'm not looking at the clock at home at 6:30 [p.m.], like what am I about to eat? I just walk upstairs and it's on my table."
Must be nice.
Eating the same meal before every game
Being Kuzma's personal chef must be a fairly easy job considering the Wizards forward eats the same meal before every game.
According to Hughes, Kuzma eats a Denver omelet (ham, onions, peppers, and cheese) and a waffle in the morning, and he scarfs down a dish with either pesto or marinara sauce for dinner before heading to the arena.
Professional athletes from all sports are incredibly superstitious, but Kuzma takes it to another level with his gameday meals.
Like Sportscasting on Facebook. Follow us on Twitter @sportscasting19.