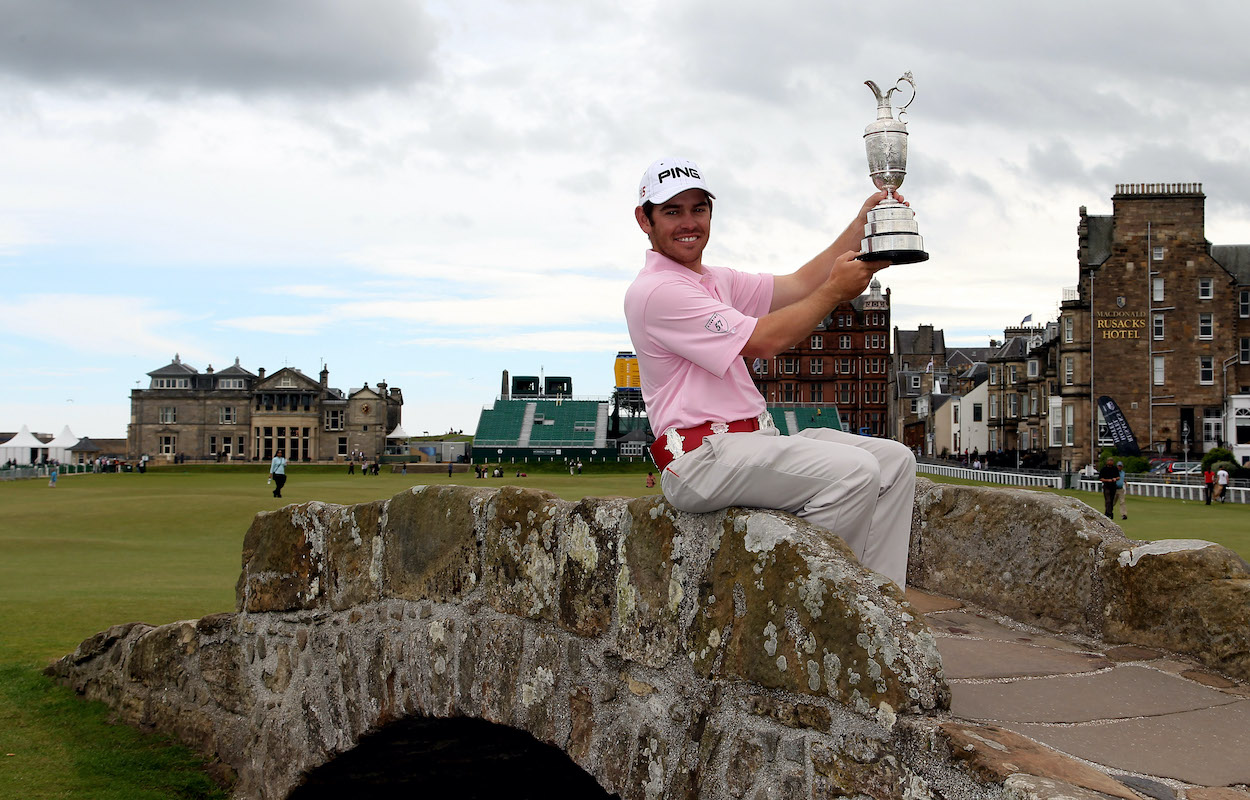 Louis Oosthuizen Made a Unique First Purchase After Winning $1.3 Million at the 2010 Open Championship
Louis Oosthuizen is a simple man. After the PGA Tour pro won the Open Championship in 2010, he used his $1.3 million in winnings to buy a new tractor.
Louis Oosthuizen is unlike any other golfer on the PGA Tour today. When he isn't competing on the golf course, he's spending time on one of his two farms or with his beautiful family. Oosthuizen doesn't care much about the fame that comes along with being a professional golfer or the millions of dollars he's made on the PGA Tour, so when he pocketed $1.3 million for his 2010 Open Championship win at iconic St. Andrews, he made the most on-brand purchase with his newfound riches.
Louis Oosthuizen won his first and only PGA Tour event at the 2010 Open Championship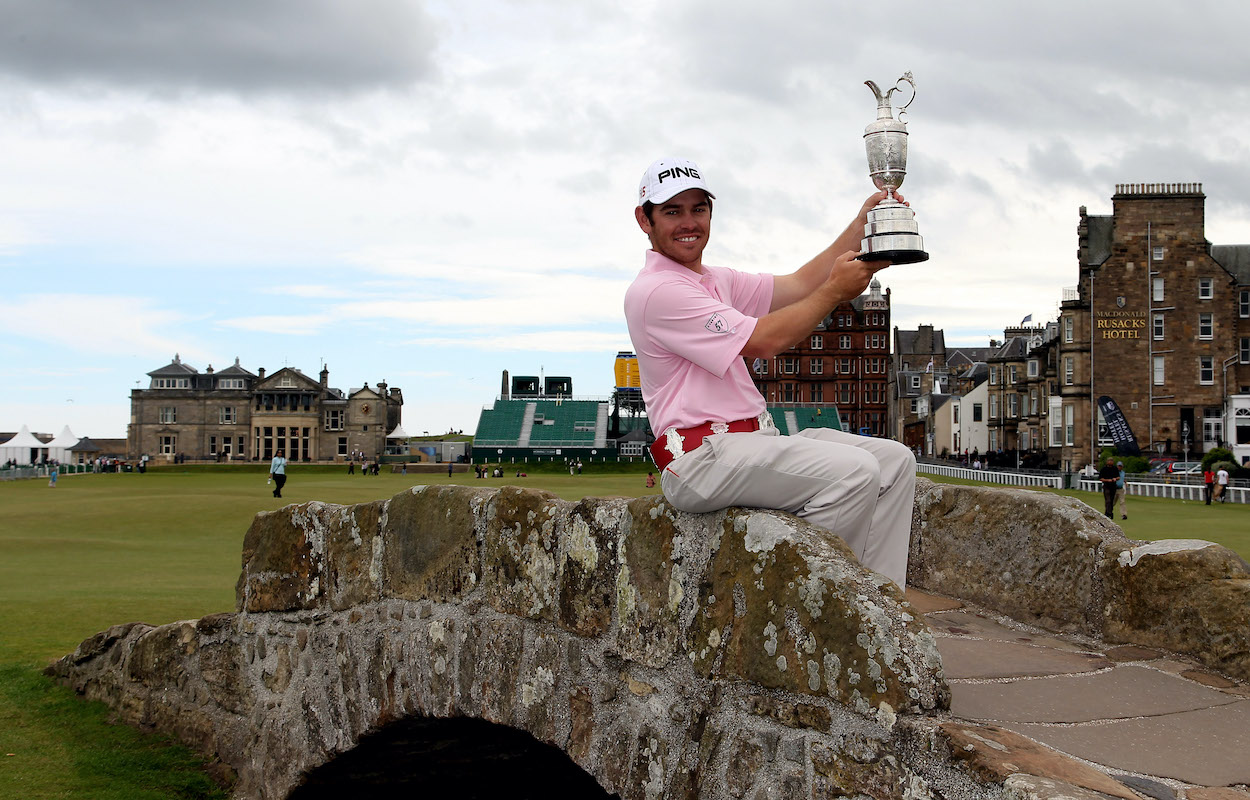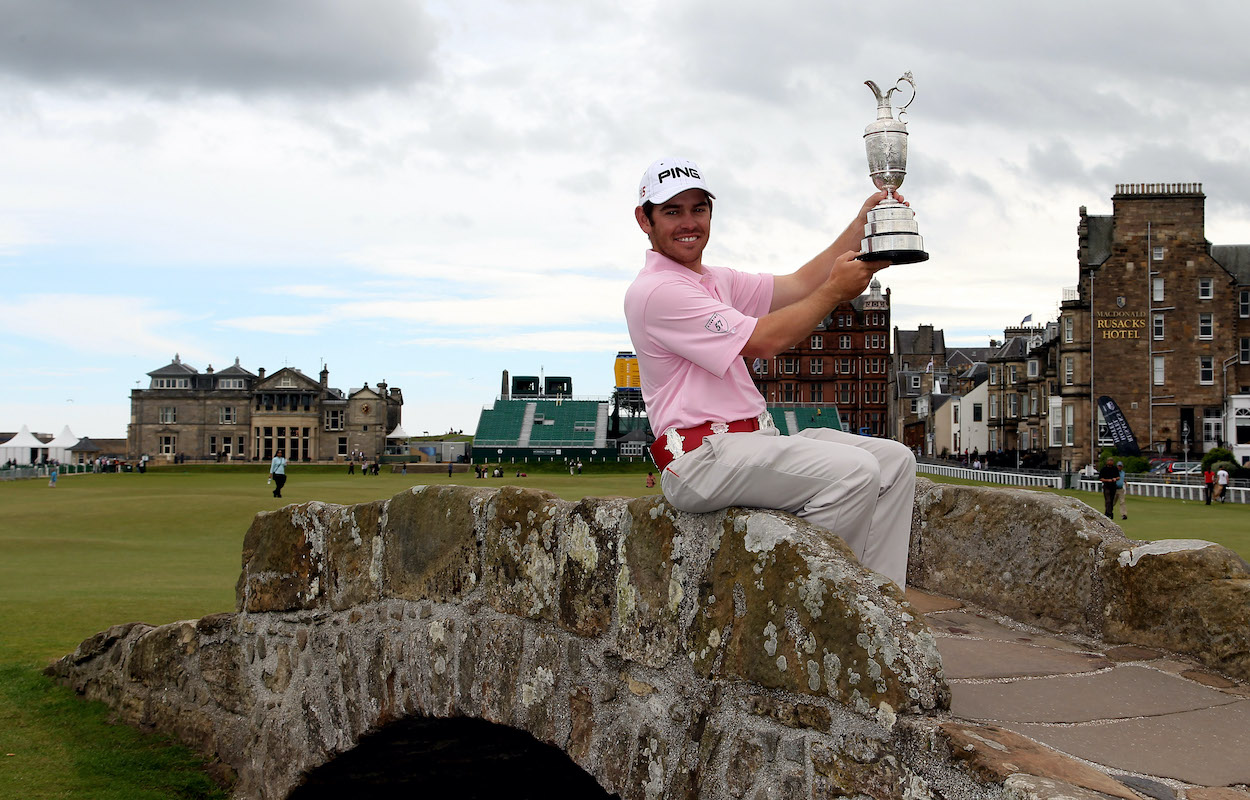 It's not often a golfer wins a major championship before ever winning on the PGA Tour beforehand, but that's exactly what Oosthuizen did at the 2010 Open Championship. He didn't just win the tournament, either. He utterly dominated.
Oosthuizen took a four-shot lead into the final round and cruised to a seven-shot victory over runner-up finisher Lee Westwood. His Sunday 71 at the Old Course at St. Andrews pushed him to 16 under par, which was more than enough to capture his first-ever win on Tour. Incredibly, his previous best finish in a major was a 73rd at the 2008 PGA Championship.
Eleven years later, Oosthuizen is still stuck on one victory. He's recorded eight top-10s and an impressive six runner-up finishes in majors since his triumph in 2010, but he's still searching for win No. 2.
Oosthuizen's unique first purchase after winning $1.3 million
Oosthuizen is a simple man. All he wants to do is relax on his farms and spend time with his family when he isn't teeing it up with the best golfers on the planet. The World No. 18 owns two farms — one in his hometown of Mossel Bay, South Africa, and another in Ocala, Florida.
Growing up on his father's farm in South Africa, Oosthuizen always loved to tend the fields and drive his family's tractors. When he cashed his $1.3 million winner's check from his 2010 Open Championship win, he finally had enough money to purchase one for himself.
So, thats exactly what he did.
Oosthuizen's first purchase after winning the Open was a massive, custom-made John Deere tractor.
"Being a farm boy it was one of my big dreams, and I bought myself a nice John Deere tractor for my farm back in South Africa," Oosthuizen said in 2010, per The Guardian. "John Deere is very close to my heart. It's for me to drive around on and I made sure there was enough space for my little daughter Jana to sit beside me. We're going to have a lot of fun."
The South African is looking for his second major championship at the 2021 U.S. Open
Oosthuizen has plenty of experience contending in major championships in recent years, but he hasn't been able to finish the deal since 2010. The South African has a golden opportunity to record win No. 2 this weekend as he enters the final round of the U.S. Open at Torrey Pines tied for the lead at 5 under par.
If he's able to secure the victory, Oosthuizen will cash a $2.25 million check. Just imagine how many more tractors he could add to his collection with that type of cash.