PGA Tour: What Is the Lowest 72-Hole Score at the Memorial Tournament?
One of just a handful of events on the PGA Tour given invitational status, the Memorial Tournament annually boasts one of the strongest fields of the season, which is exactly what Jack Nicklaus had in mind when he founded the tourney in 1976. Played at Nicklaus-designed Muirfield Village Golf Club in Dublin, Ohio, the Memorial has produced 35 different winners over the years with just six players holding multiple victories. Nicklaus himself won his own tournament twice, as did Hale Irwin, Greg Norman, and Tom Watson. Kenny Perry won three times while Tiger Woods holds the all-time record for victories at the Memorial with five, including three in a row from 1999-2001.
However, none of those six holds the all-time 72-hole scoring record at the Memorial, which currently stands at 20-under. So exactly who does?
Tom Lehman holds the 72-hole scoring record at the Memorial Tournament
Coming into the 1994 edition of the Memorial, Tom Lehman had yet to win a single PGA Tour event and hadn't yet cracked the top 20 in the world rankings. But he changed both of those things that week with a dominating performance at Muirfield Village, firing four straight rounds of 67 on the par-72 track to finish at 20-under, five shots better than Norman and three strokes better than the previous record of 17-under.
The victory, the first of five for Lehman on the PGA Tour, moved him from 21st to 15th in the Official World Golf Ranking and also brought quite a compliment from Nicklaus. During the tournament's closing ceremonies, the Golden Bear said Lehman "played a game this week with which I am not familiar," which is pretty high praise from a guy with 73 PGA Tour titles and 18 major championships.
Tiger Woods, Greg Norman, and Patrick Cantlay shot 19-under at the Memorial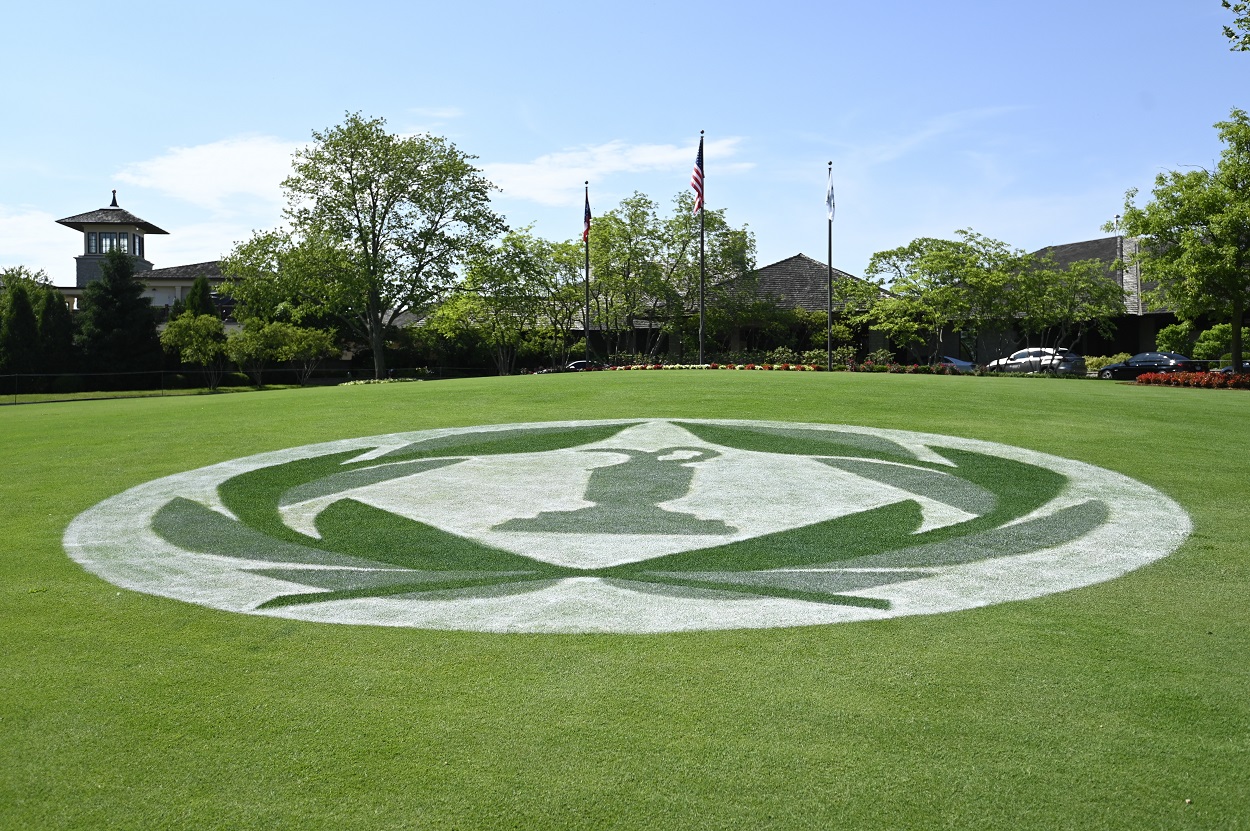 One year after Lehman set the 72-hole scoring record at the Memorial, Norman came very close to matching it with a dominating performance of his own, shooting 66-70-67-66 to finish at 19-under, four strokes better than Mark Calcavecchia, David Duval, and Steve Elkington.
During his record-breaking season in 2000, Tiger Woods claimed his second consecutive victory at the Memorial and matched the 19-under total, shooting 71-63-65-70 on the way to a five-shot win over Ernie Els and Justin Leonard. Woods shot 17-under the following year and won by seven.
In 2019, Patrick Cantlay also reached the 19-under mark, shooting 68-69-68-64 to claim his second PGA Tour title.
Ernie Els and Justin Rose shot 18-under at Muirfield Village
In 2004, Ernie Els picked up his 14th PGA Tour title and his second victory of the year with a win at the Memorial, shooting 68-70-66-66 to finish at 18-under for the week, four shots better than Fred Couples.
Six years later, Justin Rose matched the 18-under total at Muirfield Village to win his first-ever PGA Tour event, shooting 65-69-70-66 on the way to a three-stroke victory over Rickie Fowler.