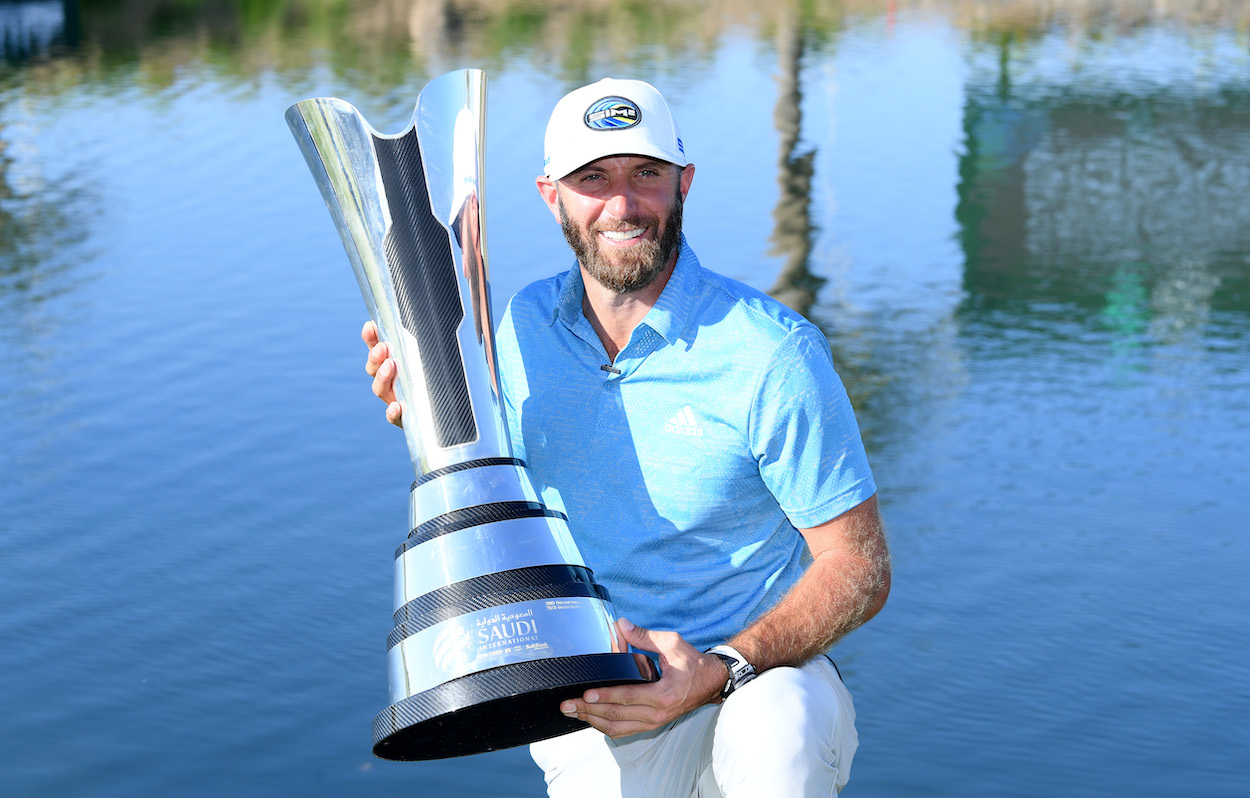 Dustin Johnson's $71 Million Career Makes Him the 3rd-Richest Golfer on the All-Time PGA Tour Money List
Dustin Johnson has officially passed Jim Furyk on the PGA Tour money list to become the third-richest golfer to ever live. Only Tiger Woods and Phil Mickelson have earned more.
Dustin Johnson has been one of the most consistent golfers on the PGA Tour over the last decade-plus. The powerful bomber with angelic touch around the greens has won at least one tournament in each of the last 14 PGA Tour seasons, and he's racked up a substantial amount of winnings along the way.
Over the weekend, Johnson had a chance to pick up his first Tour victory of 2021 at the Palmetto Championship at Congaree, but a disappointing weekend dropped him back to a tie for 10th place. Still, DJ earned a $177,025 check for the strong finish.
Johnson has now amassed a whopping $71,605,482 in earnings during his prolific career, which moves him into third place on the all-time PGA Tour money list.
Dustin Johnson has earned more than $71 million on the PGA Tour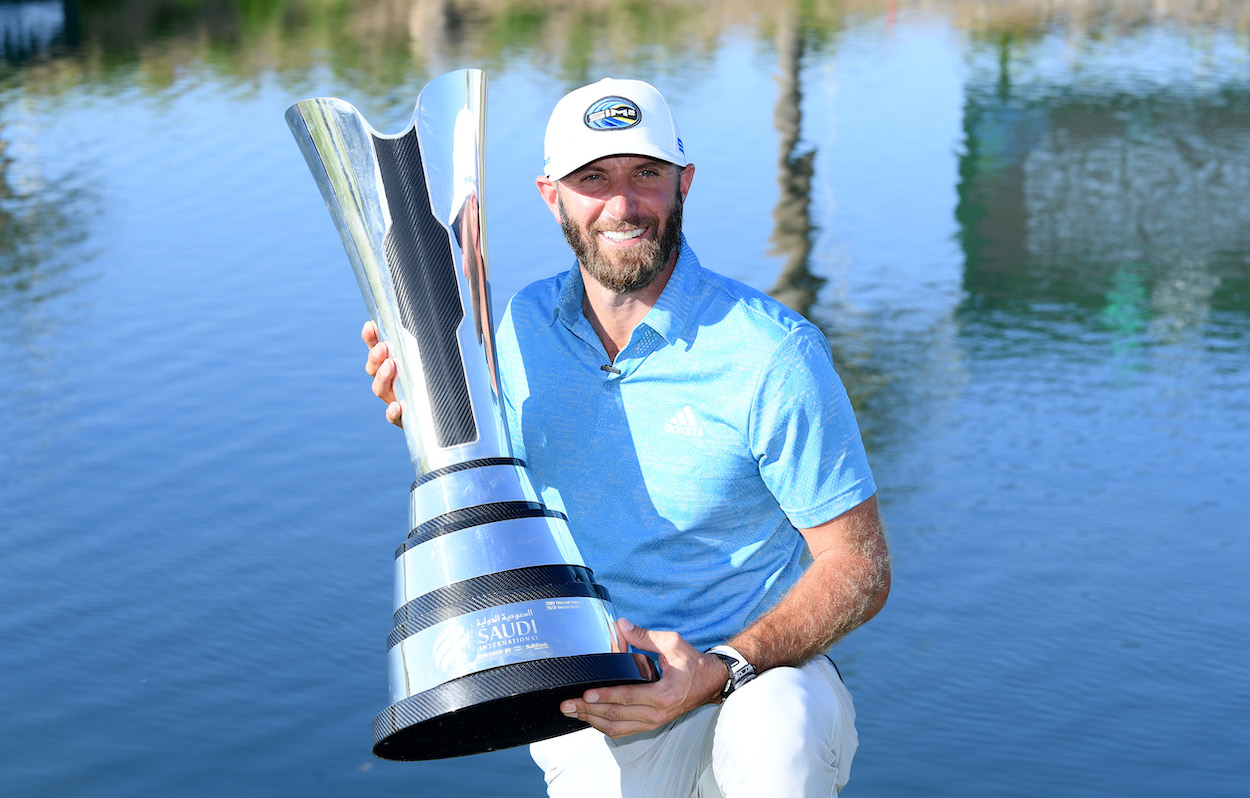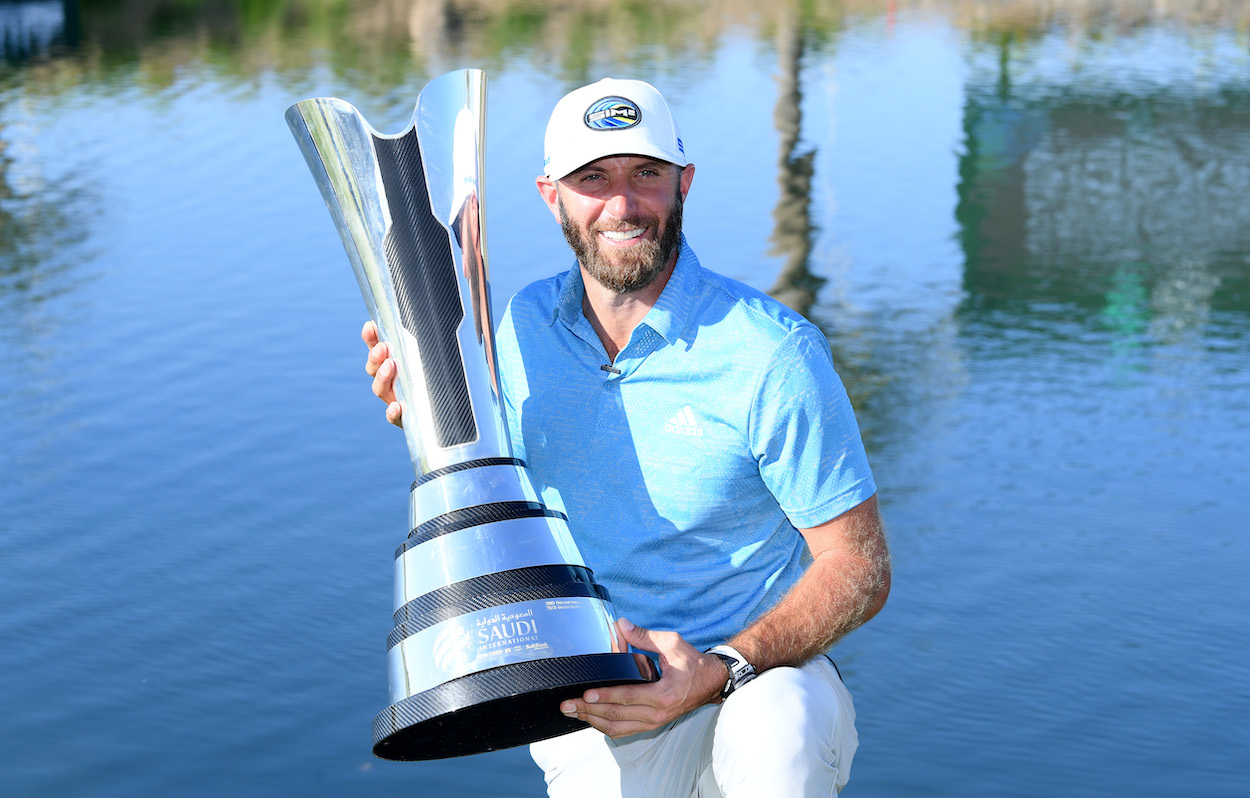 Johnson has been a regular on PGA Tour leaderboards for over 10 years. The 36-year-old is as consistent as they come in the world of golf, and when he's on his A game there's no one on earth who can beat him.
Johnson's winning ways date all the way back to his rookie year in 2008. When he was just 24 years old, he won the Turning Stone Resort Championship with a score of 9-under par. He's won at least once on Tour in every season since.
In 2015, Johnson enjoyed the most lucrative PGA Tour season of his career to that point. The sweet-swinging righty recorded 11 top-10 finishes and a win at the WGC-Cadillac Championship to rack up total winnings of $5,509,467. The following year, Johnson won three times on Tour and completely smashed his 2015 total by earning $9,365,185.
DJ has earned more than $5 million in winnings in each of the last six PGA Tour seasons. He's already earned more than $4 million this season with two major championships remaining on the schedule.
Over the course of his entire golf career, Johnson has earned a total of $71,605,482 in prize money alone.
Johnson becomes the third-richest golfer on the PGA Tour money list
Johnson entered 2021 as the fifth-richest golfer on the all-time PGA Tour money list, but he was destined to move up the ranks sooner than later. Jim Furyk and Vijay Singh were the two golfers in third and fourth on the list, respectively, and neither of them is a full-time Tour player anymore.
Back in April, Johnson passed Singh to move into fourth place on the list. After his T10 finish at Congaree over the weekend, he's officially passed Furyk to become the third-richest golfer of all time.
Now, he sets his sights on two living legends.
Joining exclusive company
After passing Furyk for third place on the PGA Tour money list, Johnson is now only looking up at two names: Tiger Woods and Phil Mickelson. Woods unsurprisingly sits atop the list with $120,851,706 in career earnings, while Mickelson is second at $94,611,761.
Johnson will need to earn more than $23 million on Tour from here on out to catch Mickelson for second place. As for catching Tiger in first, well — good luck with that.
All financial stats courtesy of PGA Tour